"Toast of the Town" honours former Oiler Barrie Stafford and helps to raise more than $600 thousand for Colon Cancer and Multiple Myeloma research
Scroll down for photo galleries of this year's event.
"I'm a lucky sonofabitch!" – Barrie Stafford
This year's 31st Annual Day of Golf, held over the past 2 days at the Derrick Golf and Winter Club raised in excess of $600,000 for the Cure Cancer Foundation, with funds this year going to support research and patients at the Cross Cancer Institute and research into multiple myeloma and colon cancer. In its now 31 years, the tournament has raised more than $16 million dollars.
Grant Fuhr co-hosted this year's tournament along with Oiler royalty Glenn Anderson who has been involved since day 1.
This year, a companion event was added. The Toast of the Town, held at Polar Park, honoured long time Oilers trainer and equipment manager Barrie Stafford. Barrie was diagnosed with Multiple Myeloma in 2011.
"My whole life I've been a very health conscious person. I was struggling with pain, couldn't sleep, and just wasn't feeling right. I came face to face with my mortality and didn't know if I was going to live or die."
Research into multiple myeloma has extended his life dramatically.
The night had some real high points for fans of the great Oiler's dynasty of the '80's. Greeting came from Jari Kurri and Paul Coffey. Ryan Smith sent a video with some really kind words. It was a hug from Smith that broke Stafford's collar bone and led to him being hospitalized and diagnosed with the disease back in 2011.
Mark Messier sent a video that started simply with "Hey Staff – it's Mess.". He went on to talk about the incredible influence Stafford had on him as a young player in Edmonton.
Marty McSorley entertained everyone, and drew a big laugh as he recalled getting Stafford to sharpen his skates for him when he was playing against the Oilers with LA. Stafford said at the time "If Sather ever finds out, I'm going to get fired!"
The Great One himself, Wayne Gretzky said in note that was read out that "Barrie is not just a trainer. He's a fan. He's a player."
Speaking of his playing days, two of Stafford's teammates from the Amarillo Wranglers where he played as a 20 year old and where he was known as a "tough guy", were in the crowd to honour him as well.
In Alberta, there are 300 people suffering from Multiple Myeloma. The Cure Cancer Foundation is a new organization. Their goal is to cut as much cost from their fundraising efforts as possible, relying almost exclusively on volunteers to organize and manage the event. It's a grassroots movement to generate funding for initiatives at the Cross Cancer Institute—including research, diagnosis, treatment and patient care
This year's inaugural Toast of the Town generated $110,000 of the $600,000 2-day total.
Now, onto more fun!
Once again this year, the golf tournament was a great success – held at the Derrick Golf and Winter Club in terrific weather, with great volunteers, and a whole lot of fun reconnecting with some of our hockey heroes of the past.
This year's winners turned in an impressive -13 in the best ball format. Congratulations to Al Sim, Craig Simpson, Terry Loewen, Duane Sokalski, and Gary Ziehr.
If you were at either the Toast of the Town or the 31st Annual Day of Golf, there is a good chance that your photo is included in the galleries below. Please share this story and spread the word about the amazing people of our city who put so much into helping others.
These photo galleries were sponsored by The Creative Hive, a new co-working space on Edmonton's west end featuring a large natural light studio and plenty of quirky things to make your workday special. These photos are from yesterday's golf tournament and were shot by Walter Tychnowicz.
CLICK ANY PHOTO TO OPEN A SLIDE SHOW.
Thanks again to the Creative Hive and photographer Chad Kruger for supplying this gallery of photos from Wednesday night's Toast of the Town event.
Click any photo to open a slide show.
Click to learn more about the Cure Cancer Foundation.
Youth HQ Acquires Professional Building – Establishing the Centre For Social Impact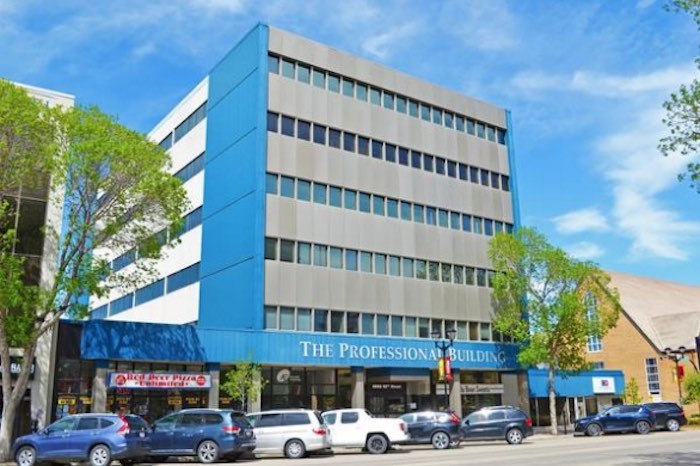 Youth HQ is pleased to announce that the Professional Building located at 4808 50th Street downtown will soon become the Centre for Social Impact. Supporters of the building share in the vision of providing charities and non-profit organizations access to a centrally located unique building that offers affordable office, program, and meeting space. The building has had substantial upgrades and enhancements that will serve tenants well into the future.
Red Deer has long identified a need for a unique building dedicated exclusively to charitable activities. An inspiring place where charities and non-profit organizations collaborate. "Charities and non-profits are often subject to locations throughout the city based on affordability. With continuing rising operational and facility costs such as rent, utilities, and available space, charities and non-profits face challenges. The Centre for Social Impact will respond to these challenges so organizations can focus on what they do best –create impact in our community." states Rob Lewis, Executive Director, YouthHQ.
The property was donated by Maclab Properties Group, a private real estate group founded in Edmonton in the 1950's. Maclab has a long history of strong support for the non-profit community across Alberta and was excited to contribute to this project. Youth HQ took possession of the building March 6, 2023. Tenants can look forward to affordable office space, shared meeting space and common areas, available reserved parking, affordable IT support on site, and exceptional ongoing building maintenance.
Interested tenants are encouraged to contact Rob Lewis, Youth HQ for more information.
Youth HQ is also looking for a donor who shares in this vision of creating a place that will benefit the community for years to come. This donor (individual or corporate) would have title name to the building – ___________________ Centre for Social Impact.
This is an exciting time for charities and non-profit organizations in Red Deer. The need for a location dedicated to social impact is finally a reality. Thank you to all our supporters for sharing in our vision and making the Centre for Social Impact a reality that will benefit Red Deer well into the future.
EXECUTIVE SUMMARY
Red Deer has long identified a need for a unique building dedicated exclusively to charitable activities and maximizing social impact. The proposed Centre for Social Impact (CSI) would be an inspiring place where charities and non-profit organizations can collaborate; a place centrally located where families can readily access a variety of supports and services; a place where organizations can share resources and minimize rising operating costs; and a place with in-house maintenance and operational supports.
Charities and non-profits are facing numerous challenges that threaten their ability to fulfill their respective missions. Rising operational costs (rent, utilities, service supports, insurance, etc.) directly influence the impact of the public donated dollar. Combining these rising costs with an increased demand for services limits the capacity for these organizations to respond to those needs. The ever-increasing competition for a declining public dollar has never been greater than it is today. The post-pandemic reality for charities and non-profits that were able to weather the storm the past three years, combined with the present economy, has compounded these challenges. The need for a building dedicated to social impact has never been greater.
Youth HQ has recently acquired a building that will not only benefit the services within Youth HQ but will also directly benefit many charities and non-profits in Red Deer and Central Alberta. The Professional Building, located on Ross Street, will become the Centre for Social Impact for the purpose of supporting charities and non-profits.
The property was donated by Maclab Properties Group, a private real estate group founded in Edmonton in the 1950's. Maclab has a long history of strong support for the non-profit community across Alberta and was excited to contribute to this project.
ABOUT YOUTH HQ
Youth HQ has been serving Red Deer and Central Alberta since 1976. Youth HQ is the administrative structure that presently oversees Big Brothers Big Sisters of Red Deer and District, BGC (Boys and Girls Club) of Red Deer & District, the 49th Street Youth Emergency Shelter, and Camp Alexo. This organizational structure with one Board of Directors, one Executive Director, and one administrative team supports all the entities described. Consequently, the publicly donated dollar goes much further in directly impacting the children and families we serve. Youth HQ was the first organization in Canada to bring two nationally affiliated charities under one roof.
Several similar organizations across Canada (particularly in Alberta) have since established similar operational structures. Youth HQ supports more than 2,200 children and families annually.
Youth HQ has a well-established track record of success and has proven its ability to embrace ambitious ventures for the purpose of enhancing social impact. Examples include the tremendous expansions of BGC programs and services into 13 surrounding locations within Central Alberta and the 3-million-dollar Camp Alexo Facility Master Plan that now serves numerous groups and organizations throughout the year.
Our agency tagline with BGC is "Opportunity Changes Everything". This incredible opportunity will create positive change not only for Youth HQ but also for many charities and non-profits in Red Deer and Central Alberta.
IMPACT TO CHARITIES AND NON-PROFITS
• Centrally located with easy transportation access
• Readily accessible to numerous services and supports under one roof
• Low and affordable sq ft rental rates
• Small office space or large office spaces available
• Meeting rooms readily available
• Large workshop/training or meeting space in lower level
• Low cost on-site IT tech support
• Ample parking in the downtown core
• Building maintenance and security
• A building that has significant improvements and upgrades
• Shared common areas.
• Opportunities for organizations to collaborate readily as needed.
• Less dollars dedicated to operational expenses.
• More dollars dedicated to programs and direct services.
CLIENT IMPACT EXAMPLE
A Single parent mother with 3 children visits the Centre for Social Impact for services and supports. After receiving some counselling and being connected to a support group she discovers that there are other services which can offer support for her children. The 8-year-old girl is matched to a mentor in the Big Brothers Big Sisters program. Her two boys are put on a waiting list for a mentor, but are connected to BGC, and become registered in the community-based after school program in Fairview. The impact of this story is that the mother was able to walk into one door and get connected to four organizations offering supports for herself and her children. Agencies will also be able to collaborate more effectively with one another in support of the families and community we all serve.
Recovering addicts from Red Deer Dream Centre brewing up a very unique fundraiser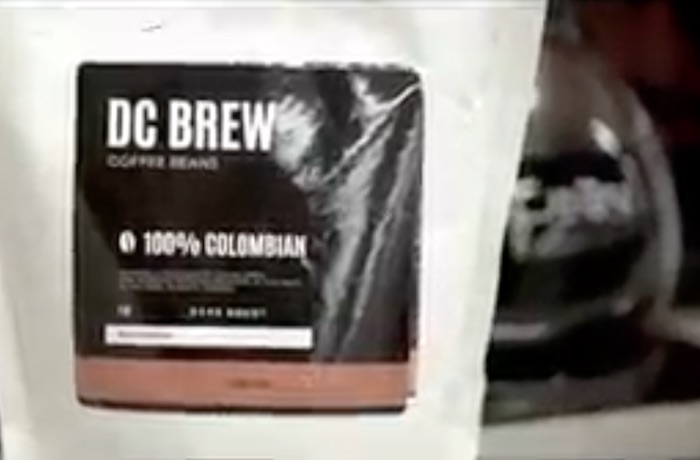 Red Deer's newest #socialenterprise straight from the #rddc, #dcbrew! Amazing coffee all the while, Helping support men in recovery, one bean at a time.
The Red Deer Dream Centre is a 40-bed addictions treatment facility where, in an atmosphere of hope and love, people can find life, restore their dignity, and find purpose in living a life in freedom from addictions.