Tickets on sale! The Red Deer Kinsmen Dream Home Lottery is back for 2022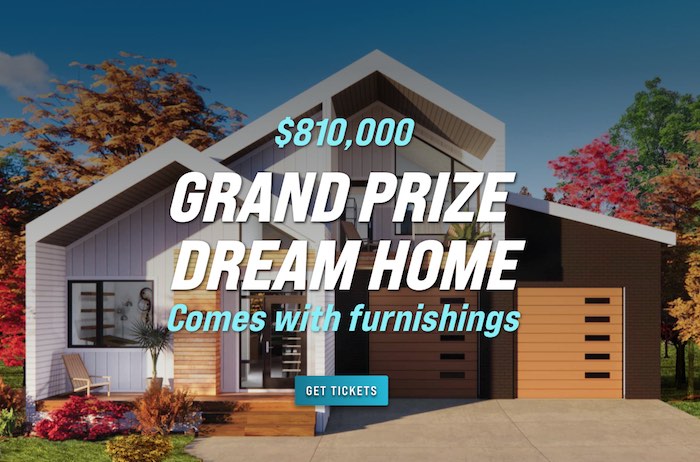 For 42 years, the Red Deer Kinsmen Dream Home Lottery has been raising funds for the Red Deer community. As a proud volunteer-based organization, all proceeds for the Lottery go to support local groups, programs and initiatives in Red Deer and surrounding areas. Albertans can once again help the Red Deer Kinsmen share the winning and make a local impact by supporting this important annual community event.
"The Dream Home Lottery is the cornerstone of the Red Deer Kinsmen's contribution to the community's greatest needs. Many of the new playgrounds and sporting facilities you see are funded completely or partially with funds raised by the Lottery" – Leonard Sisco, Lottery Chairperson.
This year's lottery is offering 117 amazing prizes valued at over $900,000. The Grand Prize Dream Home by Alair Homes is in the community of Timberlands
and is valued at $810,000, including furnishings. It features a Scandinavian modern style with vaulted ceilings, a private upstairs master retreat with its
own south-facing balcony, and 2 sizeable bedrooms on the main floor. To encourage supporters to buy their tickets early, there is a brand-new Buick Encore GX AWD OR $25,000 up for grabs as an Early Bird prize. The deadline to qualify for this additional Early Bird draw is December 29th
Other amazing prizes include vacations, epic experiences, home renovation packages, exercise equipment, and much, much more.
Tickets are $100 each, 5 for $150, 15 for $250 or the best chance to win package at 50 for $350.
Also back again this year is the ever-popular 50/50 Cash Raffle where one lucky ticket holder will take home half of the total ticket sales. Last year's winner took
home a whopping $157,395 in cash.
Tickets are $10 each, 10 for $25, 25 for $50 or 50 for $75.
Red Deer Kinsmen Dream Home Lottery License #575571 / 50/50 Cash Raffle License #575572
The final ticket deadline for both lotteries is February 2nd. The final draws will be held February 16, 2023.
Tickets can be purchased online at reddeerkinsmenlottery.com or by calling 1.833.511.3863.
2022 Red Deer Kinsmen Dream Home Lottery
• This is the 42nd year of the lottery and the 41st Dream Home. Support local and have a chance to win!
Prizes
EARLY BIRD PRIZE
• #1 – 2022 Encore GX AWD OR $25,000 CASH – Deadline: December 29, 2022
o Draw will take place on January 12, 2023, at Stride Management Corp. (12:00 pm)
**Only tickets purchased before 11:59 pm on Dec 29, 2021, will be eligible for the Early Bird
GRAND PRIZE DREAM HOME
The Viking by Alair Homes – 388 Timberlands Drive, community of Timberlands Red Deer, AB
• Valued at $810,000! With furnishings.
ADDITIONAL PRIZES
• 117 prizes worth over $900,000 to be won!
• Prizes include vacations, home renovations, epic experiences, exercise equipment, tech, cash, and so much more!
THE 50/50 CASH RAFFLE
• Win half of an ever-increasing jackpot!
• Tickets are easy to buy – 1 for $10, 10 for $25, 25 for $50 or 50 for $75. Purchasers are not required to purchase a ticket in the Red Deer Kinsmen Dream Home Lottery to purchase tickets in the 50/50 Cash Raffle lottery.
• For a list of charities that benefit from the 50/50 Cash Raffle, please visit reddeerkinsmen.com
Final Draw
• Ticket Cut-off is February 2, 2023 (11:59 pm)
• Final Draws will take place February 16, 2023 at Stride Management Corp. (11:00 am)
Red Deer Kinsmen Dream Home Lottery Licence #606030 / 50/50 Cash Lottery Licence #606031
TICKET PRICES
1 for $100 • 5 for $150 • 15 for $250 and our best value 50 for $350
**Minimum prize value is $100**
Cause
Since 1937 The Red Deer Kinsmen have helped support a multitude of local charities and initiatives in the Red Deer community and surrounding areas. The need is greater than ever this year. Proceeds raised from our generous supporters help improve the lives of thousands of in our community. Go to https://reddeerkinsmenlottery.com/cause/ for a full list of our partners.
Call Toll Free 1-833-511-3863
Order Online: reddeerkinsmenlottery.com
Red Deer Recovery Community will offer hope for residents from Central Alberta and around the world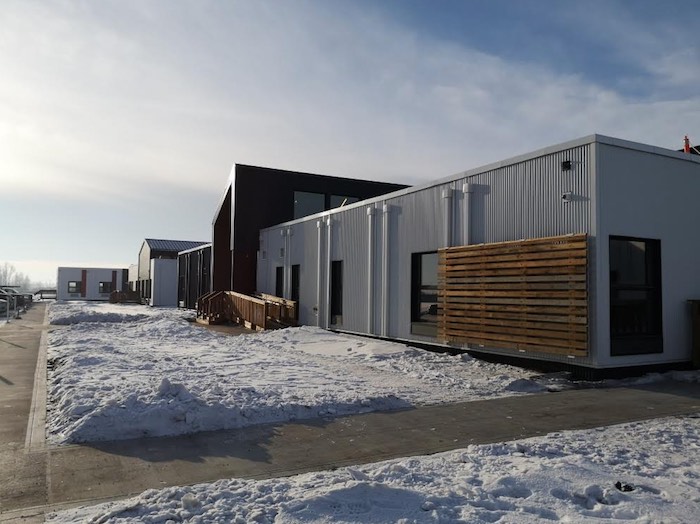 Central Albertans won't be the only ones paying close attention to the official opening of the Red Deer Recovery Community next month. According to Marshall Smith, Chief of Staff to Premier Danielle Smith, jurisdictions from across North America will be looking to the Red Deer Recovery Community for potential answers to their own issues. Red Deer Recovery Community will be the first of 11 the province is opening over the coming months.
Cities across North America and beyond have been battling an addictions crisis, and losing. As the number of homeless people and the number of fatal overdoses continues to rise, cities are looking for new solutions. After years of slipping further behind, Alberta has decided on a new approach to recovery and Marshall Smith has been leading the charge.
Smith is a recovering addict himself. A political organizer from BC, he once worked for former Premier Gordon Campbell. His own crisis started with alcohol, then moved to cocaine dependency before he eventually succumbed to methamphetamine use. The successful political operative found himself without work and living on the street for over four years. Eventually he benefited from a 35 day stay in a publicly funded recovery centre in BC.
Former Alberta Premier Jason Kenney brought Smith to Alberta to head up the UCP's addictions and recovery file. His personal experiences and incredible comeback story are at the heart of Alberta's new approach.
While the success of recovery programs vary, Marshall Smith and Dr. Christina Basedow of the Edgewood Health Network (operators of Red Deer Recovery Community) say with the right treatment and the right amount of time, they expect a very high rate of successful recoveries. Smith says the province won't give up on patients, even if some have to go through more than once.
The Recovery Community is central to this new approach, but patients who will be able to stay for up to a year, will need somewhere to go when they leave. This week the province also announced the Bridge Healing Transitional Accommodation Program in Edmonton. This "second stage" housing will ensure former addicts have a place to stay upon leaving addiction treatment centres. This will be their home in the critical days following treatment when they need to reestablish their lives by finding work or educational opportunities.
Red Deer Mayor Ken Johnston feels the 75 bed Recovery Community will be transformation for Central Alberta. Mayor Johnston says all Central Albertans will play an important role in helping former addicts when they leave the Recovery Community.
Construction of the Red Deer Recovery Community is all but complete.
Thursday, municipal and provincial politicians toured the facility and were introduced to the operators of the new facility. Dr Christina Basedow, Western VP of Edgewood Health Network teamed up with Nicholas Milliken, Alberta's Mental Health and Addiction Minister, to take questions about operations.
Premier Danielle Smith made the trip to Central Alberta to offer support for the project and see the facility first hand.
Red Deer Mayor Ken Johnston and Premier Danielle Smith listen to Chief of Staff Marshall Smith
Marshall Smith explains aspects of the Recovery Community to Premier Danielle Smith, Red Deer Mayor Ken Johnston and Red Deer MLA's Adriana LaGrange and Jason Stephan
In the days leading up to an official opening expected in February, Edgewood Health Network is finalizing the admission process which will see the first batch of up to 75 people suffering addictions moving into single and double occupied rooms.
The new 75-bed facility, will begin accepting residents battling addictions in February. Those residents will stay for up to a full year accessing medications, programming and developing life skills.
In the meantime the province expects a recovery industry will be developing in Red Deer including second stage housing opportunities and counselling.
Ottawa paramedic leader says drug supply getting more toxic amid overdose crisis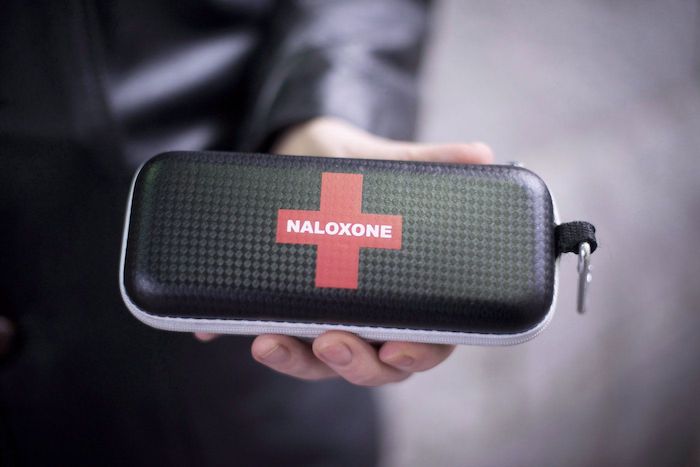 Ottawa paramedic leader Darryl Wilton says not a day went by in 2022 that didn't include an overdose-related call.
He says that although overdose numbers in the Ottawa area have remained steady, the drug supply has become more toxic and antidotes such as Naloxone are becoming less effective.
Wilton, the president of the Professional Paramedic Association of Ottawa, says his team is increasingly seeing benzodiazepines such as valium being used with narcotics, a mix that can require intensive care in the hospital.
The Renfrew County and District Health Unit, which serves communities just west of the city, put out an overdose alert Monday warning residents about "life-threatening" drugs circulating in the area.
The county's acting medical officer of health says that last week, paramedics responded to four overdose calls, which is alarming for the area.
Some safe consumption sites in Ottawa say they are looking to expand their hours of operation, but they are already struggling to meet the demand for their services.
This report by The Canadian Press was first published Jan. 4, 2023.
———