Nothing stops the Loyal Company of the River Valley
Imagine loving a team so much that you do a podcast about it. And then the team folds. What do you do?
If you're soccer fans Nathan Terlesky and Adam Huber, you keep going. Your show, called Loyal Company of the River Valley, goes on (CLICK to listen). You get involved in the movement to resurrect FC Edmonton, and you campaign to get it into the new Canadian Premier League. You push ticket sales, and you help start a new supporters group, and you keep the flame alive until your team is on the pitch again.
With their cry of "Fear no foe!" these guys are fierce (but nice) fans. And they can't wait until spring comes, when FC Edmonton will start battling Calgary's Cavalry FC and the rest of the teams in the new league.
Let's learn a little more about Loyal Company of the River Valley, via co-host Terlesky:
What will people get out of listening to your podcast?
A. I believe that we offer an unique perspective on both Canadian soccer and FC Edmonton. We have been able to bring in a variety of interesting and meaningful guests. I think people will gain a new appreciation for the sport, and the local impact, through our podcast.
How did you meet your co-host?
A. Adam and I met in 2011 through our love of soccer. We joined the same supporters group, and after several years, ended up leaving that group and becoming closer friends. We started the podcast shortly after, and have been podcasting together for over three years now.
If you could have any guest on your show, who would you ask?

A. Someone higher up in Canada soccer would be amazing, like John Herdman, coach of the national team. We have been very fortunate in having several players, staff and coaches on over the years.

Why do you think people enjoy podcasts
A. Podcasts allow people to find engaging hosts and a wide variety of topics that you might not find on traditional radio.
Write your own epitaph — what would it say?
A. Always ready to kick a ball or drink a pint.
What has been your favourite episode so far?

A. My personal favourite was our interview with Tim Adams and Leah Cavanagh from Free Footie. They were very humble people, despite having run a very successful program for youth for years.
Be sure to connect with Loyal Company of the River Valley on Twitter, Facebook and Instagram.
Each week Todayville will introduce you to members of the Alberta Podcast Network, so you can invite even more Alberta-made podcasts into your ears! You can find Loyal Company of the River Valley and dozens of other shows at albertapodcastnetwork.com.
About Alberta Podcast Network
The Alberta Podcast Network, powered by ATB, is on a mission to:
Help Alberta-based podcasters create podcasts of high quality and reach larger audiences;

Foster connections among Alberta-based podcasters;

Provide a powerful marketing opportunity for local businesses and organizations.
Alberta Podcast Network Ltd. is pursuing this mission with funding from ATB Financial and support from other sponsors.
Listen to more podcasts right here on Todayville.
Judge sides with Enbridge Inc. in Michigan's latest effort to halt Line 5 pipeline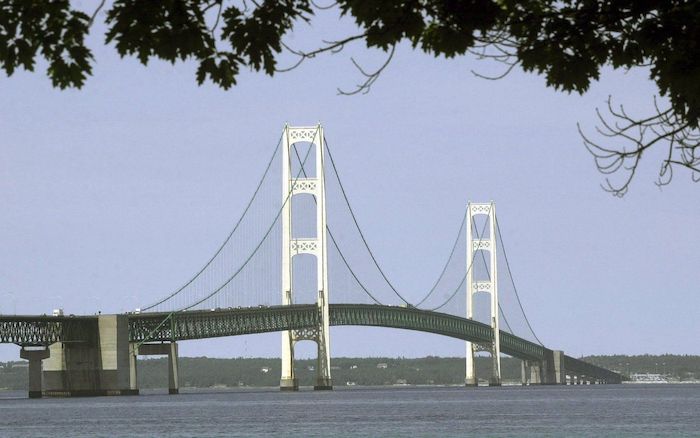 A judge in Michigan has ruled in favour of Enbridge Inc. in the company's long-running dispute with the state over the Line 5 cross-border pipeline.
In her ruling, Judge Janet Neff says the case belongs in federal court — a blow to Michigan Gov. Gretchen Whitmer's bid to shut down the pipeline.
It's the second time in nine months that Neff has sided with Enbridge on the question of jurisdiction.
Whitmer has been trying since November 2020 to shut down Line 5 for fear of a spill in the Straits of Mackinac, where the pipeline crosses the Great Lakes.
Proponents, including Canada's federal government, call Line 5 a vital and indispensable source of energy for Ontario, Quebec and several Midwestern states.
Environmental activists fear an anchor strike or technical failure could trigger a catastrophe in one of the area's most important watersheds.
This report by The Canadian Press was first published Aug. 18, 2022.
Reports: Flames closing in on signing UFA forward Nazem Kadri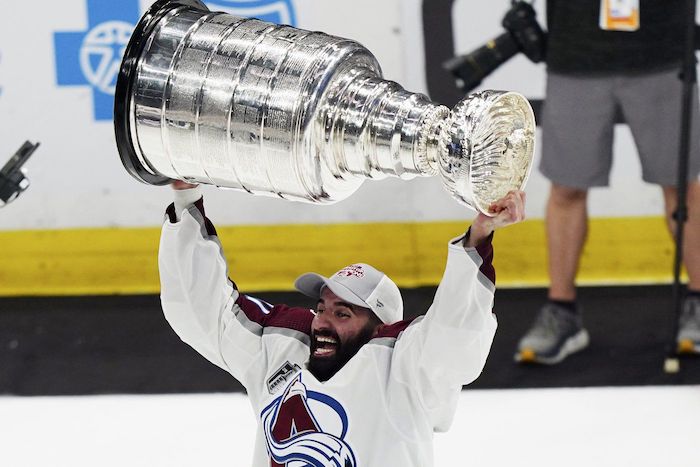 The Calgary Flames are closing in on a deal to sign unrestricted free agent Nazem Kadri, according to multiple media reports.
Sportsnet reported the deal is for seven years at US$7 million per season.
The Flames, according to Sportsnet and TSN, are moving forward Sean Monahan to the Montreal Canadiens to create salary cap space for Kadri's contract. Details of that trade have not been released.
The 32-year-old Kadri was one of the biggest names available in free agency after an All-Star season with Colorado that ended with the Avalanche winning the Stanley Cup.
Kadri had 87 points (28 goals, 59 assists) in 71 games for the Avalanche in 2021-22.
He added 15 points (seven goals, eight assists) in 16 playoff games, including the overtime winner in Game 4 of the Stanley Cup final against Tampa Bay. That was his return to action after being injured in Game 3 of the Western Conference final after being hit from behind by Edmonton forward Evander Kane.
Kadri's signing would be the latest chapter of a chaotic off-season for the Flames.
Calgary lost leading scorer and Hart Trophy candidate Johnny Gaudreau to the Columbus Blue Jackets early in free agency, then was informed that star forward Matt Tkachuk would not sign a contract extension after the upcoming season.
The Flames dealt Tkachuk to Florida for a package that included forward Jonathan Huberdeau, who had 115 points last season, and defenceman Mackenzie Weegar.
The Flames then locked up Huberdeau long-term with an eight-year, US$84-million contract extension.
Monahan, selected sixth overall by the Flames in the 2013 NHL Entry Draft, has played nine seasons in Calgary. The three-time 30-goal scorer tallied just eight goals and 15 assists for 23 points in 65 games last season.
This report by The Canadian Press was first published Aug. 18, 222.