Musk Declines to Save Twitter from Itself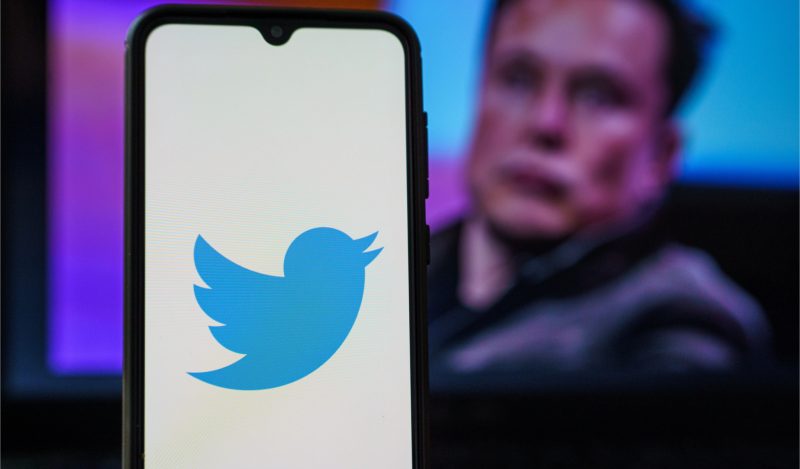 From the Brownstone Institute
The question is finally settled: Elon Musk has declined to buy Twitter. His initial offer of $44 billion was contingent on truth and transparency of the company's corporate filings.
It's no different from the contract you put on a house: the inspections still remain. If the foundation is cracked – or, worse, if the owners block the inspectors from even looking into the question – the deal is off.
The letter from Musk's attorney makes it absolutely and painfully clear that Twitter did not cooperate.
"Twitter has not provided information that Mr. Musk has requested for nearly two months notwithstanding his repeated, detailed clarifications intended to simplify Twitter's identification, collection, and disclosure of the most relevant information sought in Mr. Musk's original requests."
There are many issues here but the central one concerns the mDAU or monetizable daily active users. They claim 217 million, nearly half of whom log on daily, and only 5% of whom are bots. To manage them, Twitter has 7,500 employees who earn an average salary of $121,000 per year.
Honestly, if you claim to have a magic machine that displays random thoughts from anyone that somehow converts people's passing attention into profit – and employ that many people at such high salaries who make it all happen – you had better be sure that you can generate credible numbers to prove it.
Twitter never did.
Maybe the foundation is cracked or maybe it is not. But when the owners don't let you verify, there is a reason to walk away.
It would be nice to know Musk's real thoughts. I suspect that Elon looked more closely at this vaunted ruling-class time waster and found vast puffery, low profitability, wildly inflated numbers concerning usage, and a vicious and expensive staff that hates his guts, while opposing free speech and the values of most regular American people.
Why would he bother?
It's all strange timing for the company suddenly to announce massive cuts in its payroll, starting with the team dedicated to job recruitment. That would appear to mean the HR staff, which is undoubtedly huge, but a net drain on any company seeking profitability. Maybe this move was made in response to Musk — let's clean house before the new owner takes over — or maybe it was made necessary by poor financials.
In either case, Musk might have come to believe that the entire company is a dog he doesn't want to adopt.
Meanwhile, Twitter seems to have settled a lawsuit with Alex Berenson, an early Covid-policy critic who was later banned for posting…facts. The terms of the settlement are secret but they did result in his reinstatement. The same day, however, Twitter went on an aggressive purge of other accounts that dared to post basic facts particularly about covid and vaccine effectiveness.
Again, why would Musk even bother? There are plenty of other projects out there that merit his attention that could actually make money. Plus, he will be spared the ultimate annoyance of dealing with thousands of entitled and overpaid staffers who have drunk deeply from the woke ideological wells of poststructuralist Ivy-League theorizing.
He might dream of firing 90 percent of them — I dream the same — but what does that achieve?
What is the future of this company and others like them that have lived off enthusiasm, cheap credit, and their influencer status, while obscuring the underlying data that matters most? We know that Facebook, YouTube, and many others have already been caught making wild exaggerations about their mDAUs. It makes sense that Twitter is guilty of the same.
What does this mean for the company? We are seeing the unfolding of a very strange inflationary recession that combines low unemployment, declining purchasing power, falling demand for goods and services, low investor confidence, plus a growing financial squeeze that is raising serious questions about whether the basic economic model of high-profile companies like Twitter is sustainable.
George Gilder has foreseen the end of Google, one company the name of which he deploys as a stand-in for a slew of high fliers that dominate Big Tech today. Precisely how they would bite the dust has always been a question. It would be the height of irony to see them all die the death from the very forces that gave them such high profitability in 2020 and 2021: the pandemic response that conscripted their user base from the real world into the laptop life.
And with that comes a more fundamental question: just how vulnerable is this overclass to being euthanized by economic fundamentals?
For example, with the managerial class trying to get everyone back at the office, the overclass of lazy and overpaid staffers is resisting with all the ferocity one would expect from such an entitled proletariat. They simply won't come back. They prefer the pajama life. It's more comfortable. It's also safer because by not showing up to the office, one can more easily hide from managerial oversight.
Right now office occupancy in major cities is at a mere 45% of what it was before the pandemic response. To be sure, many of these people have tried coming back. They fight the traffic. They ride the dangerous subways. They pay a high price for gas. Then they pay to park. Then eat bad food for lunch. And what do they do at the office? The same exact thing they would otherwise be doing at home. They Slack back and forth to other employees.
Doesn't matter if the interlocutor is 5 feet away or 500 miles away. It's all the same anyway.
The main reason for coming back to the office is to socialize with fellow employees. But that's not actually doing work, is it? So that's a problem. The great myth that having everyone hang out together in fishbowl rooms is going to lead to some kind of synergistic brainstorming has been exposed as another lie promoted by bogus management books one picks up in the airport.
Therefore, employees are coming up with any excuse to stay away. The best one — "I've been exposed to Covid so I'm in quarantine" — is getting stale. The high price of gasoline might be next on the list. Regardless, getting people back to the office seems ill-fated, which raises serious questions about what happens to these skyscrapers designed for a pre-2020 world?
We talk these days a lot about the labor shortage and the low unemployment rate. Can we get a bit of honesty here? The shortages are for jobs that many people don't want. They are in the service industries, hospitality, the physical world, the work that actually requires work and real skills. When you are waving a fancy degree and believe that six figures is your birthright, you won't take these jobs. That's why there's a shortage of workers.
In other words, we need people to fix cars, deliver goods from ports to stores, flip the rooms in hotels, make the omelets, and put up drywall in new houses. Those require skills and actually moving one's body, which is anathema to the under-40 demographic that studied anthropology and the history of social oppression of everyone during the four-year, debt-financed vacation we call college.
Where there is a surplus is in the puffed-up sector of bullcorn jobs that require about 20 total minutes of engaged time per day. Those are the jobs that everyone wants, but how sustainable are they really during an inflationary recession?
Elon seems to get this. His companies do real things, not fake things. He probably intuits that most of these companies need massive restructuring, both in personnel and in world outlook.
A prediction: there are hard times ahead for the corporate laptoppers as these companies are forced either to become profitable or go bankrupt. And this will lead to a massive crisis and demoralization of an entire generation that has been taught that anyone with the right credentials and connections can get rich forever without doing a lick of real work.
Decades of debt financing have created a spoiled overclass in America that has been taught to hate capitalism and also believe they and their friends can forever earn a high-income stream off the fruits of that system. There could be a rude awakening and it could come sooner rather than later. They wanted a great reset and they are going to get it good and hard.
Now Twitter faces a serious problem. Who is the next buyer and why would this party be any less scrupulous? Also maybe investors should also be a bit more critically minded too.
United Nations Now Claims to "Own the Science"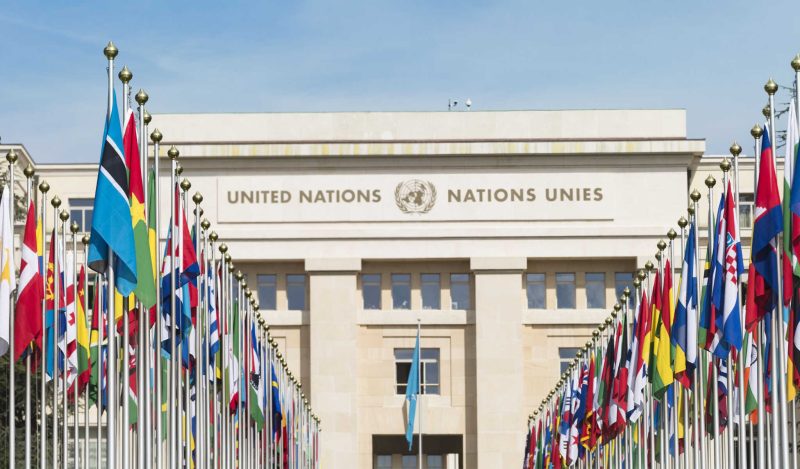 BY
ROBERT MALONE
The United Nations claims that they 'own the science.' For this reason, they have partnered with the Big Tech platforms to manipulate search results, and they are pouring vast quantities of money into globalist media outlets to ensure their version of "the science" is the one that we get to read.
The statement is from United Nations' global communications representative Melissa Fleming, who spoke on a World Economic Forum disinformation panel on Sept 28, 2022.
A transcript of that clip reads:
We partnered with Google, for example. If you Google climate change, at the top of your search, you will get all kinds of UN resources. We started this partnership when we were shocked to see that when we'd Googled climate change, we were getting incredibly distorted information right at the top.

We are becoming much more proactive. We own the science and we think that the world should know it, and the platforms themselves also do. But again, it's a huge, huge challenge that I think all sectors of society need to be very active.
The thing is – when you listen to the full panel discussion linked above, the UN speaker -Ms. Fleming is not just saying that the UN is censoring speech on climate change. She also suggests that the UN with the WEF is censoring many scientific discussions, such as the topic of COVID-19, and the UN is in the process of setting up the tools to censor ALL misinformation that the UN deems unhelpful for a "stable, peaceful, harmonious and UNITED world."
Moderating the "Tackling Disinformation" panel was the WEF managing director Adrian Monck. He states that there has been "professionalization of disinformation" including "COVID-19 state-sponsored actors engaged in that." What does that even mean? That somehow those of us critical of the COVID-19 policies are "state-sponsored" actors? Frankly, his statements during the discussion were bizarre and paranoid.
This is what is clear. The measures of the UN, acting with its strategic partner the WEF, to stifle free speech have created a dangerous situation for our country and the world. The United Nations is engaging in psyops operations, on information control on all of us. This is beyond anything we all could have imagined ten years ago. We all used to joke about "1984;" now it just seems like a cliche. Because that future is here. This is a situation that only Congress can rectify.
Melissa Fleming's remarks in this discussion were astounding. Here are a few examples:
"We partnered with Google. For example, if you Google 'climate change,' you will, at the top of your search, you will get all kinds of UN resources" — Melissa Fleming
"Another really key strategy we had was to deploy influencers […] and they were much more trusted than the United Nations." — Melissa Fleming
"We trained scientists around the world and some doctors on TikTok, and we had TikTok working with us." — Melissa Fleming
Mr. Monck. who now calls critics of the WEF and components of its great reset agenda white supremacists and anti-Semites.
"Own nothing, be happy. You might have heard the phrase. It started life as a screenshot, culled from the internet by an anonymous anti-semitic account on the image board 4chan. 'Own nothing, be happy – The Jew World Order 2030', said the post, which went viral among extremists." — Adrian Monck, WEF, 2022
This statement of course, is completely false. One could say that it is disinformation even. In other words, this is pysops from the WEF. The phrase didn't "start life as a screenshot…culled from the internet by an anonymous anti-semitic account on the image board 4chan" as the WEF director states.
The phrase came directly from a video on the WEF's own website and social media channels in 2016. The WEF still has it on their own website and it is still part of their agenda!
"You'll own nothing. And you'll be happy." — 8 Predictions for the World in 2030, WEF, 2016 (from the WEF website)
The UN, with its strategic partner the WEF, wants to own more than "The Science," they want to own and control what is published on the Internet in total. They want to own "The Politics," "The World Agenda," and "The Narrative."
The United States as a country, and the free people who are citizens of the United States, cannot let the United Nations and their World Economic Forum strategic partners control what we write and publish, what we get to read, and even what we think. We must elect leaders who are willing to stand up to the UN. Congress must become engaged – the UN is out of control, and the President of the United States is acting like a captured ally of the Globalists.
Let's be clear about this.
The United Nations' global communications representative Melissa Fleming is explicitly stating in this interview that the United Nations and their World Economic Forum partners are intentionally training and creating controlled opposition scientists, physicians, and social media influencers to assist in their global propaganda campaigns managed via partnerships with corporate media and Big Tech.
Reposted from Substack
How the Dutch Failed their Children – A Cautionary Tale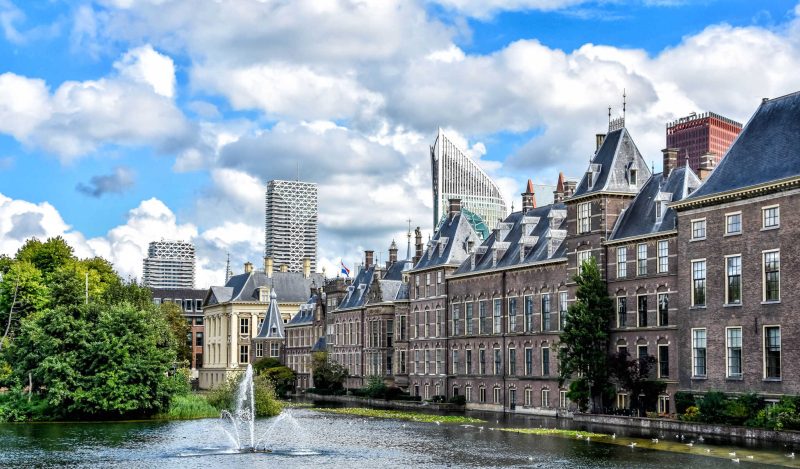 BY
HANS KOPPIES
One of the best places to raise children is The Netherlands. In several consecutive UNICEF reports the Netherlands ranked first for raising the happiest children among wealthy countries (2008, 2013, 2020). However, in the spring of 2020, The Netherlands became a harsh place for children and young people. The Dutch government adopted a one-size-fits-all policy handling the covid-19 pandemic, which did not spare the youngest and took a great toll on Dutch children. The Nobel Laureate Michael Levitt remarked that the Dutch policies would 'set the record for worst covid-response ever.'
'Intelligent Lockdown'
Unable to withstand the rising global panic, the Dutch government on March 16th 2020 announced an "intelligent" lockdown, a phrase coined by Prime Minister Mark Rutte.
Dutch society came to a halt. Offices, shops, restaurants and bars, libraries, sport facilities, as well as daycare centers, schools and universities were closed. The closure of schools was unexpected since the government's official advisory group, the medics-dominated Outbreak Management Team (OMT), advised against it, for a school closure would have a minimal effect on the spread of the coronavirus.
A reconstruction of events showed that the main reason the Dutch government closed schools was that the educational field started to panic about keeping schools open. Closing schools was a political decision to follow the panic, not a medical decision. Schools supposedly closed for three weeks. Three weeks became three months. Research by The University of Oxford (Engzell, et al. 2021) shows that during the first wave the average Dutch student learned next to nothing during homeschooling. Moreover, students whose parents were not well-educated suffered up to 60% more learning losses.
School Closure 'No Effect'
According to the Dutch equivalent of Fauci – Jaap van Dissel, chief scientist of the Dutch Health Agency (RIVM) and chairman of the Dutch OMT – the closure of schools in the spring of 2020 had "no effect." Media, experts and politicians paid no attention to evidence though. Children were portrayed as 'virus factories' and schools were depicted as 'unsafe' environments. Fear had a strong grip on the field of education and teaching unions exaggerated the risks of teachers in schools resulting in a drastic increase in safety demands.
The data was clear that not only did children not run any significant risk, but also that there was 'no evidence that children play an important role in SARS-CoV-2 transmission.' Still, a second lockdown would hit children. That second lockdown – now called a 'hard lockdown' – was announced on December 15th 2020. Schools closed again, this time advised by the OMT who had increased the number of areas it deemed itself expert on, on the basis of models, of course, proving Martin Kulldorff's point that lab scientists are no public health scientists.
Dutch minister of Health Hugo de Jonge caused a stir by explaining this intervention was meant to coerce parents to stay at home. The international children's rights organization KidsRights harshly criticized this policy: "The Netherlands has set a bad example internationally by closing schools during the corona pandemic to keep parents at home." This children's rights organization concluded that children were not a priority in Dutch corona policy and warned for the possible consequences.
As new insights on the negative impact of closing schools on children's lives emerged, governments from countries all over the world decided not to close them again in the future. Undeterred, the Dutch government closed schools again on December 18 2021, just long enough to deny children their traditional Christmas dinner at school with their classmates, a big event in the childhood of Dutch children.
The deteriorating mental health of Dutch children was striking. The Dutch Health Authorities (RIVM) published a disturbing report which stated that more than one in five (22%) teenagers and young adults between the ages of 12 and 25 seriously considered taking their own life between December 2021 and February 2022 during the third lockdown. From happiest in the world to suicidal in a matter of three lockdowns.
Record Low in Sports Participation
Not only were schools closed by diktat. For two years, sports facilities were also repeatedly forced to close. The restrictions were constantly changing, with as a low point banning parents from watching their child play sports outdoors. Once again, there was no scientific evidence that this would help minimize the spread of the virus. The result is a record low in sports participation nationwide. The Dutch Olympic Committee and the Dutch Sports Federation (NOC*NSF) were 'particularly' worried by the negative effect on young people's sports participation.
The Corona Pass
So no school and no sports. Another low point with regard to children was the corona pass (Coronatoegangsbewijs) that was mandatory from September 25th, 2021 for every Dutch citizen above 12. The corona pass was required for most social activities, such as going to the movies, attending a sports game with parents, or entering the canteen at sports club with teammates to drink tea or lemonade after the match.
Unsurprisingly, there was no scientific evidence that this intervention would reduce the spread of covid-19, but the Dutch government enforced it anyway. Crucially, the corona pass required vaccination, recovery from covid-19 or a negative result from a coronavirus test taken less than 24 hours before entry. So essentially, access to social life was used by the government to blackmail Dutch children into invasive medical procedures.
The madness continued, unsupported by evidence. At one point in time, outside playgrounds for children were closed. Parents were not allowed to enter swimming pools to dress their preschoolers before and after swimming lessons. In the winter of 2020-2021 the Dutch government even went as far as trying to regulate snowball fights, by dictating that only those from the same household were allowed to participate, and that their group could not exceed a certain number.
Neither sex nor the sea were exempt from the regulators. Young adults were advised which forms of sex were recommended, bearing the 1.5 m distance rule in mind. Drones were used to prevent people from gathering on the beach. To restrict the movements of young people even further, an evening curfew was introduced. It was not supported by any scientific explanation, just "boerenverstand" (common sense) as the advisory group OMT called it.
Restricting the lives of children and young people during the pandemic should require a great deal of evidence, as well as a risk-benefit evaluation. The Swedish government decided early in January 2020 that the measures in Sweden should be evidence-based. So it kept schools open, a decision supported by the evaluation of the Swedish Corona Commission in 2022. In Norway – where schools only closed briefly – the corona commission concluded in April 2022 that the Norwegian government had not done enough to protect children and that the measures regarding children had been excessive. The Norwegians essentially took the unethical initial decision to harm children without evidence and its authorities recognized that afterwards.
Sweden's approach to the pandemic contains inconvenient truths for the Dutch, which is why Dutch authorities ignored the evidence from Sweden (and from Norway). As the Swedish journalist and author Johan Anderberg states in the epilogue of his book The Herd:
"From a human perspective, it was easy to understand why so many were reluctant to face the numbers from Sweden. For the inevitable conclusion must be that millions of people had been denied their freedom, and millions of children had had their education disrupted, all for nothing. Who would want to be complicit in that?"
This year, my wife and I decided to spend our summer holidays in Sweden and after two years of often doubtful restrictions in our home country, the Swedish summer and the beaches of Skåne were a breath of fresh air. As a parent and a Special Needs Education Generalist (and former teacher of Physical Education) I am greatly impressed by the path chosen by The Swedish Public Health Agency and the Swedish Government as they remained focused on the health, well-being, and education of children in the process of policy-making. Anders Tegnell and his predecessor Johan Giesecke have tirelessly advocated for not disturbing the lives of children, and they have been proven right.
A very outspoken Giesecke gave his frank opinion on Swedish television: "I am a father and grandfather myself, and I feel if children are given the opportunity to receive a good education and that the risk for me to become infected with covid-19 would increase slightly, it is worth it. Their future is worth more than my future, and it's not just about my grandchildren, it's about all the children."
The successful Swedish approach shows that in many countries government policies met the criteria of child abuse. A key lesson for the future is that schools should not close again in similar circumstances. The Dutch government and the OMT failed the children of their country, a dark and shameful chapter in our history that future historians will surely not look favorably upon.
All expert knowledge and wisdom that has contributed to the health and well-being of Dutch children was thrown out of the window overnight in the spring of 2020. Children and young people were made to carry the burden in order to 'supposedly' protect adults.
As Sunetra Gupta and many others have stated, that is the precautionary principle turned upside down. The Danish-American epidemiologist Tracy Beth Høeg rightly condemned such policies, which were also pursued in the US, by calling them: Sacrificing children's health in the name of Health.
After two years of closing down children's lives, I firmly believe we owe it to children and their parents to make amends for the wrongs that were done to Dutch children. Above all, Article 3 of the Convention on the Rights of the Child should never be forgotten: "In all measures concerning children, the best interests of the child must come first." It is mind-boggling how quickly children's rights have gone out of the window worldwide. With disastrous consequences.
For children and young people a recovery plan should focus on repairing the damage done in education, recovering sports participation, and restoring the trust in the government and institutions that they can traditionally rely on for their health and their well-being. The Netherlands should be a safe haven for children, as it used to be. Pandemic preparedness also includes watching over children's health and well-being and in this regard the Dutch failed their children and young people. We should do better in the future. Much better.