Musk Declines to Save Twitter from Itself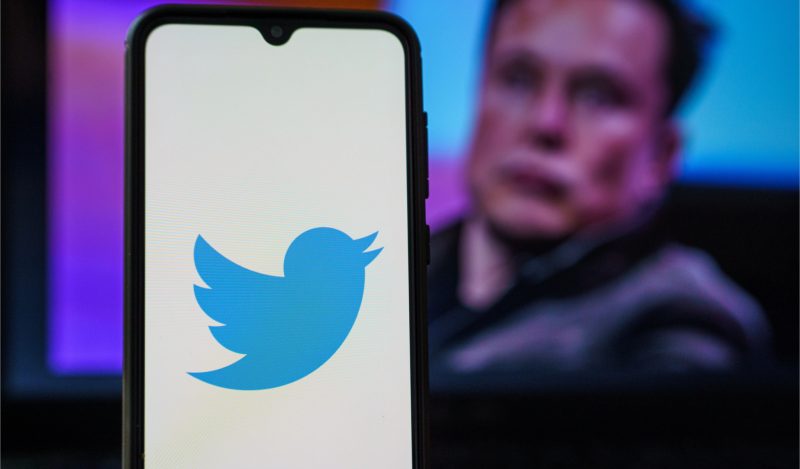 From the Brownstone Institute
The question is finally settled: Elon Musk has declined to buy Twitter. His initial offer of $44 billion was contingent on truth and transparency of the company's corporate filings.
It's no different from the contract you put on a house: the inspections still remain. If the foundation is cracked – or, worse, if the owners block the inspectors from even looking into the question – the deal is off.
The letter from Musk's attorney makes it absolutely and painfully clear that Twitter did not cooperate.
"Twitter has not provided information that Mr. Musk has requested for nearly two months notwithstanding his repeated, detailed clarifications intended to simplify Twitter's identification, collection, and disclosure of the most relevant information sought in Mr. Musk's original requests."
There are many issues here but the central one concerns the mDAU or monetizable daily active users. They claim 217 million, nearly half of whom log on daily, and only 5% of whom are bots. To manage them, Twitter has 7,500 employees who earn an average salary of $121,000 per year.
Honestly, if you claim to have a magic machine that displays random thoughts from anyone that somehow converts people's passing attention into profit – and employ that many people at such high salaries who make it all happen – you had better be sure that you can generate credible numbers to prove it.
Twitter never did.
Maybe the foundation is cracked or maybe it is not. But when the owners don't let you verify, there is a reason to walk away.
It would be nice to know Musk's real thoughts. I suspect that Elon looked more closely at this vaunted ruling-class time waster and found vast puffery, low profitability, wildly inflated numbers concerning usage, and a vicious and expensive staff that hates his guts, while opposing free speech and the values of most regular American people.
Why would he bother?
It's all strange timing for the company suddenly to announce massive cuts in its payroll, starting with the team dedicated to job recruitment. That would appear to mean the HR staff, which is undoubtedly huge, but a net drain on any company seeking profitability. Maybe this move was made in response to Musk — let's clean house before the new owner takes over — or maybe it was made necessary by poor financials.
In either case, Musk might have come to believe that the entire company is a dog he doesn't want to adopt.
Meanwhile, Twitter seems to have settled a lawsuit with Alex Berenson, an early Covid-policy critic who was later banned for posting…facts. The terms of the settlement are secret but they did result in his reinstatement. The same day, however, Twitter went on an aggressive purge of other accounts that dared to post basic facts particularly about covid and vaccine effectiveness.
Again, why would Musk even bother? There are plenty of other projects out there that merit his attention that could actually make money. Plus, he will be spared the ultimate annoyance of dealing with thousands of entitled and overpaid staffers who have drunk deeply from the woke ideological wells of poststructuralist Ivy-League theorizing.
He might dream of firing 90 percent of them — I dream the same — but what does that achieve?
What is the future of this company and others like them that have lived off enthusiasm, cheap credit, and their influencer status, while obscuring the underlying data that matters most? We know that Facebook, YouTube, and many others have already been caught making wild exaggerations about their mDAUs. It makes sense that Twitter is guilty of the same.
What does this mean for the company? We are seeing the unfolding of a very strange inflationary recession that combines low unemployment, declining purchasing power, falling demand for goods and services, low investor confidence, plus a growing financial squeeze that is raising serious questions about whether the basic economic model of high-profile companies like Twitter is sustainable.
George Gilder has foreseen the end of Google, one company the name of which he deploys as a stand-in for a slew of high fliers that dominate Big Tech today. Precisely how they would bite the dust has always been a question. It would be the height of irony to see them all die the death from the very forces that gave them such high profitability in 2020 and 2021: the pandemic response that conscripted their user base from the real world into the laptop life.
And with that comes a more fundamental question: just how vulnerable is this overclass to being euthanized by economic fundamentals?
For example, with the managerial class trying to get everyone back at the office, the overclass of lazy and overpaid staffers is resisting with all the ferocity one would expect from such an entitled proletariat. They simply won't come back. They prefer the pajama life. It's more comfortable. It's also safer because by not showing up to the office, one can more easily hide from managerial oversight.
Right now office occupancy in major cities is at a mere 45% of what it was before the pandemic response. To be sure, many of these people have tried coming back. They fight the traffic. They ride the dangerous subways. They pay a high price for gas. Then they pay to park. Then eat bad food for lunch. And what do they do at the office? The same exact thing they would otherwise be doing at home. They Slack back and forth to other employees.
Doesn't matter if the interlocutor is 5 feet away or 500 miles away. It's all the same anyway.
The main reason for coming back to the office is to socialize with fellow employees. But that's not actually doing work, is it? So that's a problem. The great myth that having everyone hang out together in fishbowl rooms is going to lead to some kind of synergistic brainstorming has been exposed as another lie promoted by bogus management books one picks up in the airport.
Therefore, employees are coming up with any excuse to stay away. The best one — "I've been exposed to Covid so I'm in quarantine" — is getting stale. The high price of gasoline might be next on the list. Regardless, getting people back to the office seems ill-fated, which raises serious questions about what happens to these skyscrapers designed for a pre-2020 world?
We talk these days a lot about the labor shortage and the low unemployment rate. Can we get a bit of honesty here? The shortages are for jobs that many people don't want. They are in the service industries, hospitality, the physical world, the work that actually requires work and real skills. When you are waving a fancy degree and believe that six figures is your birthright, you won't take these jobs. That's why there's a shortage of workers.
In other words, we need people to fix cars, deliver goods from ports to stores, flip the rooms in hotels, make the omelets, and put up drywall in new houses. Those require skills and actually moving one's body, which is anathema to the under-40 demographic that studied anthropology and the history of social oppression of everyone during the four-year, debt-financed vacation we call college.
Where there is a surplus is in the puffed-up sector of bullcorn jobs that require about 20 total minutes of engaged time per day. Those are the jobs that everyone wants, but how sustainable are they really during an inflationary recession?
Elon seems to get this. His companies do real things, not fake things. He probably intuits that most of these companies need massive restructuring, both in personnel and in world outlook.
A prediction: there are hard times ahead for the corporate laptoppers as these companies are forced either to become profitable or go bankrupt. And this will lead to a massive crisis and demoralization of an entire generation that has been taught that anyone with the right credentials and connections can get rich forever without doing a lick of real work.
Decades of debt financing have created a spoiled overclass in America that has been taught to hate capitalism and also believe they and their friends can forever earn a high-income stream off the fruits of that system. There could be a rude awakening and it could come sooner rather than later. They wanted a great reset and they are going to get it good and hard.
Now Twitter faces a serious problem. Who is the next buyer and why would this party be any less scrupulous? Also maybe investors should also be a bit more critically minded too.
The WHO: Our New Overlords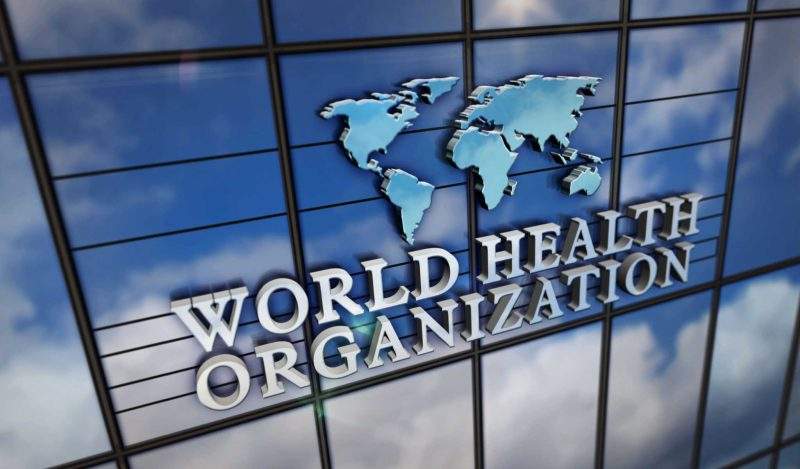 BY
JOHN MAC GHLIONN
According to its website, the World Health Organization (WHO), a specialized agency of the United Nations, "works worldwide to promote health, keep the world safe, and serve the vulnerable." In recent times, however, the organization has become a vehicle for corruption, deceit, and Chinese propaganda.
The WHO is an incredibly powerful organization with 194 member states. When the WHO speaks, the world listens. When the WHO decides on a plan of action, the world changes.
As the piece demonstrates, the WHO has aspirations of becoming even more powerful than it already is. If successful, the consequences could prove to be severe.
Last year, Henry I. Miller, a physician and molecular biologist, wrote a stinging piece that took direct aim at the WHO's "bungled response to the coronavirus." Miller, like so many others around the world, was particularly disillusioned about the "misplaced trust" placed in the Chinese Communist Party (CCP). As many readers no doubt recall, the CCP did its very best to conceal the COVID-19 outbreak that originated in Wuhan.
Because of the WHO's numerous failures, Miller argued persuasively that the United States, whose "funding of UN activities exceeds that of every other country," should refrain from financing the organization unless an "effective oversight and auditing entity" can be created to oversee operations.
In 2020, shortly after suspending financial support, the Trump administration began initiating a process to withdraw the United States from membership in the WHO. However, upon taking office in January 2021, President Joe Biden quickly reversed that decision and restored funding practices.
A few weeks after Miller's well-argued piece, Sen. Rick Scott (R-Fla.) introduced a bill designed to prevent the WHO from unilaterally imposing public health restrictions on the United States and violating the country's national sovereignty. The legislation came after the decision-making body of the WHO, the World Health Assembly, met to discuss a "pandemic treaty." If introduced, such a treaty would give the WHO far greater control over public health decisions in the United States.
Scott said: "The WHO's radical 'pandemic treaty' is a dangerous globalist overreach. The United States of America must never give more power to the WHO." He added that the bill would "ensure that public health matters in the country remain in the hands of Americans," and it needed to be passed immediately. It wasn't. It should have been.
From Jan. 9–13, clandestine meetings took place in Geneva, Switzerland. Those in attendance discussed the possibility of amending the WHO's International Health Regulations (IHR). For the uninitiated, the regulations are considered an instrument of international law, a legally binding agreement of basically every country in the world (except Liechtenstein) that calls on members to detect, evaluate, report, and respond to public health emergencies in a coordinated manner.
Michael Nevradakis, a senior reporter for The Defender, warned that if the proposed IHR amendments are made, then WHO members would essentially be stripped of their sovereignty. As Nevradakis previously reported, the IHR framework already allows Dr. Tedros Adhanom Ghebreyesus, the WHO director-general, "to declare a public health emergency in any country, without the consent of that country's government." The proposed amendments would give even more power to the director-general.
Francis Boyle, a professor of international law at the University of Illinois, told Nevradakis that the proposed changes could violate international law.
Boyle, a legitimate expert who played a pivotal role in drafting the Biological Weapons Anti-Terrorism Act of 1989, believes we are heading toward "a worldwide totalitarian medical and scientific police state," which the WHO directly controls. That's because the IHR regulations "are specifically designed to circumvent national, state and local government authorities when it comes to pandemics, the treatment for pandemics and also including in there, vaccines."
It's clear to Boyle that the WHO is preparing to adopt the regulations in May of 2023, just a few months from now.
The brilliant researcher James Roguski also shares Boyle's concerns. He claims that the WHO is attempting a global power grab by morphing from an advisory organization into what can only be described as a global law-enforcement agency. If introduced, the IHR changes, he suggested, "would institute global digital health certificates, dramatically increase the billions of dollars available to the WHO and enable nations to implement the regulations WITHOUT respect for the dignity, human rights and fundamental freedoms of people."
Although COVID-19 is now a distant memory for many, another pandemic, we're told, is just around the corner. When it comes, the WHO may very well be in a position to order you, dear reader, to do exactly what it wants, when it wants. If these amendments are made in May, resistance may prove to be utterly futile.
Reposted from Epoch Times
FOIA Doc Shows BioNTech Founders Postdated Start of C19 Vax Project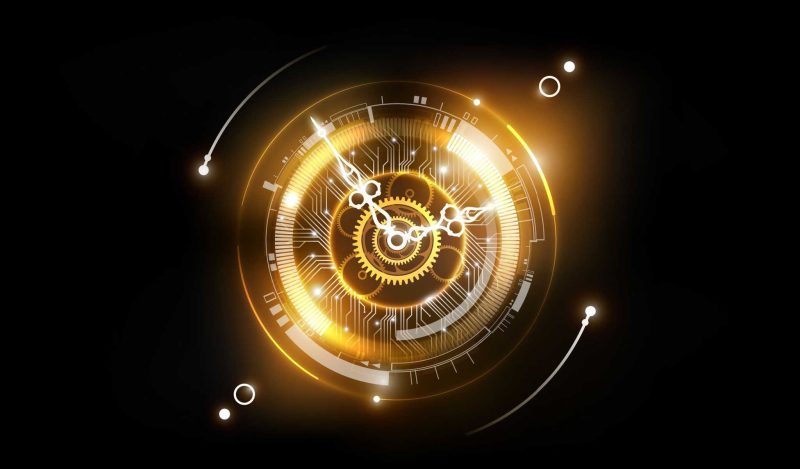 BY
ROBERT KOGON
As noted in my last article on BioNTech's "brazen" avoidance of safety testing of its Covid-19 vaccine, BioNTech founders Ugur Sahin and Özlem Türeci claim in their book The Vaccine that the company's Covid-19 vaccine project got underway on January 27, 2020. But documentary evidence released in response to a FOIA request (and included in the so-called "Pfizer documents") shows that this is not true and that the company had in fact already begun preclinical, i.e. animal, testing nearly two weeks earlier, on January 14.
BioNTech R&D STUDY REPORT No. R-20-0072 is available here. The report is also referenced and discussed in an FDA submission on the preclinical study program that is available here. The below screenshot shows the study dates from p. 8 of the report.
In the book, Sahin claims furthermore that he only even became interested in the outbreak in Wuhan on January 24, after reading an article in the German weekly Der Spiegel (p. 4) and/or a submission to The Lancet (p. 6). But look again at the study dates above. BioNTech had already completed the first preclinical study for its Covid-19 vaccine the day before!
January 24, 2020 was a Friday. On Sahin's account, he took the decision to launch his Covid-19 vaccine project over the weekend and unveiled his plans to his collaborators at BioNTech's headquarters in Mainz, Germany on the following Monday: January 27 (ch. 2 passim and p. 42; see screencap below).
Sahin claims (p. 33) that it was at this January 27 meeting that he asked BioNTech's animal testing team to prepare the preclinical program that was in fact already underway!
It should be noted that January 14, 2020, the start-date of the first preclinical study, was just two weeks after the first report of Covid-19 cases in Wuhan and just a day after the release of the full SARS-CoV-2 genome (drafts had been released previously).
BioNTech's first preclinical study was evidently prepared before publication of the genome and in anticipation of it. As explained in the summary of the study (p. 6), its purpose was to test BioNTech mRNA formulated in lipid nanoparticles produced by the Canadian firm Acuitas. But the mRNA was here encoding a proxy antigen (luciferase), not the spike protein of SARS-CoV-2 that would later serve as the target antigen.
The study looked at both biodistribution and immune system activation. As the FDA submission on the preclinical program puts it, "Platform properties that support BNT162b2 were initially demonstrated with non-SARS-CoV-2 antigens" (2.4 NONCLINICAL OVERVIEW, p. 7).
In The Vaccine, which was written with the journalist Joe Miller, Sahin and Türeci talk about the need to obtain the Acuitas lipids, which, they say, were more suitable for intramuscular injection than BioNTech's own in-house lipids. But, again, they postdate the matter. Thus, on p. 52, we read: "The missing piece was still Acuitas, who had not yet consented to the use of their lipids. Then, on the morning of Monday 3 February, [Acuitas CEO] Tom Madden offered his help." But BioNTech was already running tests using the Acuitas lipids three weeks earlier!
Furthermore, BioNTech was not able to formulate its mRNA into the lipids itself, but depended on the Austrian company Polymun to do this for it. As noted in The Vaccine (p.51), Polymun's facilities are an 8-hour drive from BioNTech's headquarters in Mainz. In the book, Sahin and Türeci describe the first batch of mRNA for the vaccine tests proper being packed up and driven by car to Polymun outside Vienna: "A couple of days later, a small Styrofoam box containing frozen vials full of vaccine would be driven back over the border to BioNTech" (pp. 116-117).
But presumably this same back-and-forth had to have occurred with the mRNA encoding the luciferase. This means that as a practical matter "Project Lightspeed" must have gotten underway even earlier: at least several days before the January 14 start date of the study.
Why did Sahin and Türeci postdate the launch of their Covid-19 vaccine project in their book? Well, undoubtedly because the actual start date – and we do not know when exactly the actual start date was – would have seemed far too soon. Based on the above considerations, it must have been at the latest just days after the first December 31, 2019 report of Covid-19 cases in Wuhan.