Splitting The Difference: Is Partition The Endgame In Canada, U.S.?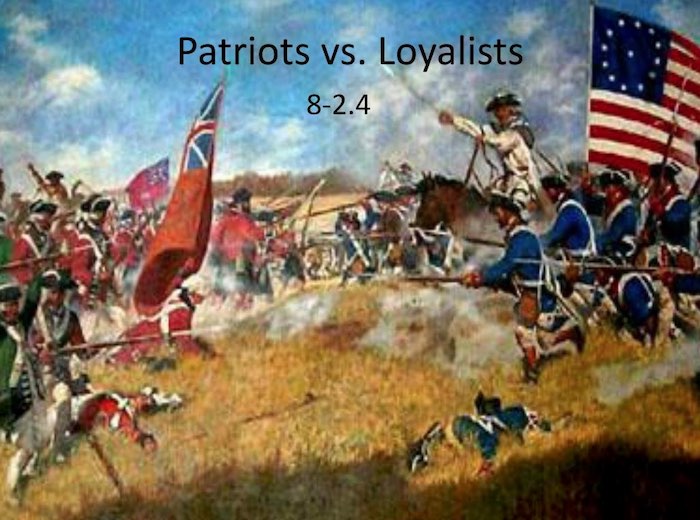 [Sign up today for Not The Public Broadcaster newsletters. Hot takes and cool slants on sports and current affairs. Have the latest columns delivered to your mail box. Tell your friends to join, too. Always provocative, always independent. https://share.hsforms.com/16edbhhC3TTKg6jAaRyP7rActsj5 ]
The bumper sticker in Utah is brutally succinct. It shows the donkey image of the Democratic Party with the words, "If you're going to vote like an ass go back to California."
You can probably find a similar sentiment, if not bumper sticker, in places like PEI, rural Ontario, Florida, North Carolina, Montana or Texas. The urban elites are fleeing to them from the choked swamp of liberal big cities. They're looking for lower taxes, lower real estate prices and lower crime rates. But they want to bring their Woke politics with them.
If there's been one accomplishment of the Biden presidency it has been closing the Woke information loop. Nothing gets into the Progressive Castle to disturb the inhabitants. They listen, but they don't hear. And their new neighbours want none of it. They don't want people infected with imported Woke politics infecting their systems.
The latest flash-point example in both nations was the recent SCOTUS decision repealing the sacred liberal signpost of Roe v. Wade. In effect, the justices made no decision on abortion restrictions. They instead stated it was not a matter for the federal government to decide. It should be decided by voters, not judged, in the 50 U.S. states individually.
The Left in both countries predictably went ballistic, claiming SCOTUS overreach. Without reading the decision they insisted that women were again relegated to backrooms and coat hangars. Celebrities and Democrats placeholders made their usual noises to the Media Party about scrapping the Supreme Court or the Constitution if they can't keep unlimited abortion. Justin Trudeau promised abortion mills for American women seeking to end pregnancies.
What they conveniently hide is that polls in the U.S. show that 37 percent would ban abortion entirely with only rape and incest exceptions, 49 percent support an abortion ban after 6 weeks and 72 percent support abortion ban after 15 weeks. In short the media/ Hollywood consensus— where people like Whoopi Goldberg boast of having seven abortions— represent just 28 percent of those polled. Not that these numbers will ever make it to MSNBC or CBC.
Along with guns, climate change, energy policy, information privacy and higher taxes, the Roe v. Wade fight illustrates the schism that has grown in postmodern society. Where finding compromise and accepting free speech were the bedrock of democratic societies in the U.S. and Canada, today finds warring camps unable and unwilling to agree on any major policy initiatives besides printing more money.
The Supreme Court and the political process are now used to punish opponents. The result? "America is more divided culturally and politically than at any time since the 1850's. Real and authentic dialogue does not occur, and violence and the threat of violence increase daily. We are on a precarious path with potentially dangerous outcomes."
Canada is undergoing a similar catharsis, driven by the ideological Justin Trudeau whose fealty to The Great Reset outstrips his interest in gas prices or runaway inflation at home. His attack on privacy and rights— aided by a compliant media— is epitomized by the current persecution of Tamara Lich, the Freedom Convoy coordinator. As a result, weary Canadians are dispersing across the nation to find cities or provinces agreeable to their politics.
The question is, have we reached a point at which citizens, disaffected by their states and provinces, begin moving en masse to entities that suit their politics? Already California is haemorhaging people and companies, with 119,000 citizens leaving the Golden State's tax rolls in 2021 for places like Utah, Idaho, Texas or Tennessee. The state's population has now shrunk to 2016 levels, despite the huge flow of illegal migrants into its midst.
In Canada, Toronto's outward exodus is shielded by the huge influx of immigrants to the GTA. But the real-estate price spikes in smaller communities across the country speaks to the massive outflow of money and talent from the gridlocked city and its unrepentant Boomer values.
With no appetite for compromise from the current governments and their massive bureaucracies could we see something like the exit of the United Empire Loyalists after the American Revolutionary War in the 1780s? Those loyal to the Crown emigrated to pre-Confederation Canada to continue to enjoy the protection of the King. Those supporting the new and untested United States gravitated to the fledgling nation.
In that spirit will we see liberals and progressives who believe in unlimited abortion, gender fluidity, gun seizures, high taxes and draconian climate policies hive in "blue" states while those with contrary opinions gravitate to "red" states such as Texas, Florida, Tennessee or Utah? The re-election of Donald Trump in 2024 would further exacerbate the tensions— and threats— about schism.
In Canada, where provinces have fewer powers than U.S. states in deciding their own policies, could we see a similar schism as the West tries to chart a course different from that of Ontario, Quebec and B.C.'s lower mainland? And if those rejecting the progressive emerging Washington to Ottawa are forcibly made to kneel, surrender guns and acquiesce to state control in their everyday lives could we see violence?
Is it possible that, instead of a relatively peaceful departure of the Loyalists post Revolutionary War, we instead get the partition nightmare experienced by India in 1947. With the British Crown withdrawing from the sub-continent leaving a Hindu India and a new Muslim Pakistan, millions migrated to tribal protections. In the process millions were slaughtered in sectarian fighting.
Today, both possessing atomic weapons, the nations glare menacingly at each other, punctuated by border skirmishes. They remain more isolated than before from the former countryman under the Raj. Driven by idealogues, North America is perched precariously on such a philosophical partition. One that could easily become a physical partition. The Great Compromise of 2022 is waiting by the door, waiting to make its entrance. It will not be a grand entrance.
Bruce Dowbiggin @dowbboy is the editor of Not The Public Broadcaster (http://www.notthepublicbroadcaster.com). The best-selling author was nominated for the BBN Business Book award of 2020 for Personal Account with Tony Comper. A two-time winner of the Gemini Award as Canada's top television sports broadcaster, he's also a regular contributor to Sirius XM Canada Talks Ch. 167. His new book with his son Evan Inexact Science: The Six Most Compelling Draft Years In NHL History is now available on http://brucedowbigginbooks.ca/book-personalaccount.aspx
Three Medical Policies that Need Immediate Changing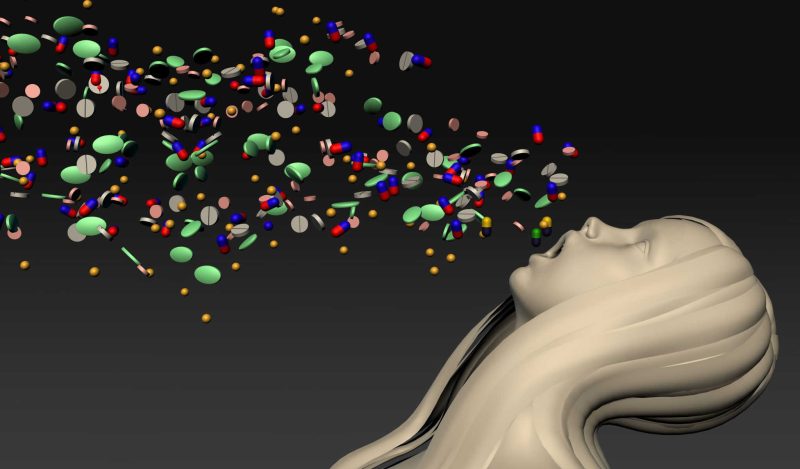 BY
PIERRE KORY
You can't make this up: The same cast of characters who erred so badly on COVID-19 want a do-over. A head-turning essay in The Atlanticwent so far as to plead for "pandemic amnesty." For many in the medical community who have been derided by the likes of Dr. Anthony Fauci and his fanatics, these words ring hollow. Talk, as they say, is cheap, especially with the benefit of hindsight. Before a COVID-19 mulligan can be considered, here are three policies that must change.
First, "vaccine or bust" proponents must admit their approach overpromised and underdelivered. President Biden has repeatedly declared COVID-19 a "pandemic of the unvaccinated," despite the science indicating otherwise. His claim that the vaccinated "do not spread the disease to anyone else" was rated "mostly false" by PolitiFact. Simply lowering the goalposts about less severe symptoms is insufficient. This is not what we were promised.
Making matters worse was the weaponization of this misinformation to influence public policy. It wasn't just a smug Rachel Maddow telling her audience in March 2021 that the "virus stops with every vaccinated person." This so-called science was used to pit Americans against one another, keep children out of school and force personnel out of critically important positions in the military, schools and first responders. Last fall, 5% of unvaccinated adults reported leaving their jobs.
I should know. I've been on the receiving end of threats to my livelihood.
This brings us to point two: The new California law empowering the punishment of doctors deemed guilty of spreading "misinformation" must be repealed before it can inflict further damage. Signed by Gov. Gavin Newsom, California Assembly Bill 2098 enables the state to strip the medical licenses of professionals who veer from the preferred political party line.
It's a disturbing trend taking hold across the country. The American Board of Internal Medicine (ABIM) recently voted to remove Dr. Peter McCullough, one of the nation's leading cardiologists, from his certifications in cardiovascular disease. Mr. McCullough's sin had nothing to do with his performance in caring for patients, but rather with questioning the necessity of the COVID-19 vaccine for younger populations. With their far-reaching certification authority, the ABIM has the power to make any doctor's life a living hell. Mr. McCullough's fate now hangs in the balance until his Nov. 18 appeal date. This dangerous precedent must be nipped in the bud in the nation's most populous state (governed by an oft-mentioned future presidential candidate) before it can take hold elsewhere.
Third, the District of Columbia must scrap its vaccine mandate for children in schools once and for all. Last week's vote to delay compliance until January 3, 2023, is not enough. DC is one of the only school districts in the country with this type of requirement, going further than their counterparts in New York City or Los Angeles.
Last month, nearly half (44.7%) of DC school students fell short of COVID-19 compliance, according to Axios. In a city where 60% of the school-age population is Black, this mandate is not only unnecessary but is perpetuating further inequity. The pandemic has already taken an incredible toll on our children's education, with math and reading scores falling to astonishing new lows. It is beyond misguided to bar children from attending school unless they receive a vaccine for an illness that poses a far smaller hazard to their health than the soaring crime rates in our cities.
From masks to breakthrough cases to alternative treatments, the so-called experts have amassed a track record of incorrect judgments that make political pollsters look good by comparison. Even in the fog of a once-in-a-century pandemic, these decisions were not just borne of inexpert and incorrect scientific knowledge but rather driven by a rush to push a medical agenda.
Our organization, the Front Line COVID-19 Critical Care Alliance (FLCCC) practices what we preach. As data evolved over time, we updated our recommendations and approaches accordingly. It wasn't luck. We were following the science. Sadly, government agencies stuck with their unceasing policy recommendations that were increasingly divorced from the science.
One thing most people can agree on: COVID-19 won't be the last public health emergency. There are already concerning headlines about an early spike of RSV impacting children. The leaders of captured health agencies must learn from their mistake of allowing the pharmaceutical industry unimpeded control of pandemic health policy. Americans are incredibly forgiving people willing to show grace, but step one in that process is a willingness for those in charge to admit their mistakes.
Republished from Washington Times
Sam Bankman-Fried and the Pandemic Industrial Complex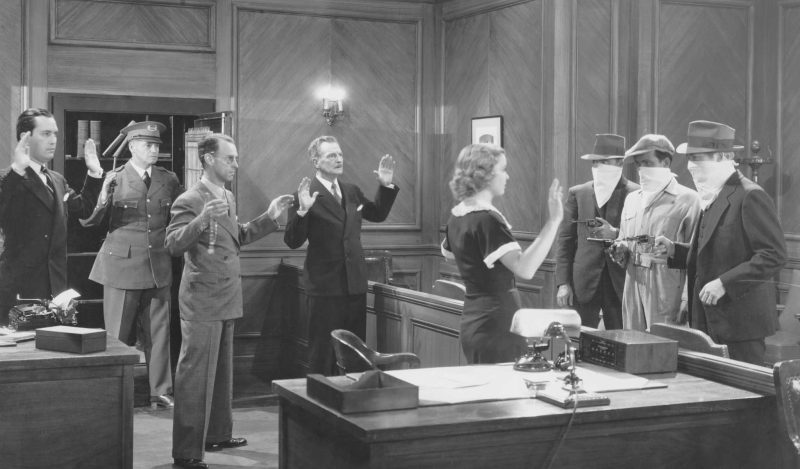 BY
MICHAEL SENGER
The collapse of Sam Bankman-Fried and his fraudulent cryptocurrency empire at FTX is news at its most entertaining. Who doesn't love the story of a big shot billionaire revealed to be an outright fraud? It's black-and-white. FTX owes billions in debt and doesn't actually own a dime of the assets it claimed. Game over.
At first blush, the story seems simple. A con man cynically convinced a bunch of gullible financiers that he was an eccentric young visionary and a really great guy, and he ran off with the dough.
But take a closer look at the mainstream coverage, and you'll realize there's far more to this story than a classic financial fraud. In fact, the puff pieces from mainstream outlets about SBF and the causes he was funding—most notably, the pandemic planning industry—even after his empire was revealed to be an outright fraud, are the clearest instance we've seen of the modern political machine in all its cynicism.
Both the New York Times and the Washington Post ran articles portraying SBF as a more-or-less honest businessman with a big heart who got tangled up in a bad situation. This is, of course, wildly inaccurate. From the very beginning, SBF had no intention of engaging in honest business. He never owned a dime of the assets he said he did. And in an incredible interview with Vox, he essentially admitted that there were never any good intentions behind his "philanthropic" contributions.
But it's the Washington Post article titled "Before FTX collapse, founder poured millions into pandemic prevention" that's most astonishing. As Jeffrey Tucker has documented, the Washington Post gushes over the tens of millions of dollars that SBF had donated to the pet left-wing cause of "pandemic prevention:"
FTX-backed projects ranged from $12 million to champion a California ballot initiative to strengthen public health programs and detect emerging virus threats (amid lackluster support, the measure was punted to 2024), to investing more than $11 million on the unsuccessful congressional primary campaign of an Oregon biosecurity expert, and even a $150,000 grant to help Moncef Slaoui, scientific adviser for the Trump administration's "Operation Warp Speed" vaccine accelerator, write his memoir.
…Ok. But all that money was stolen.
Leaders of the FTX Future Fund, a spinoff foundation that committed more than $25 million to preventing bio-risks, resigned in an open letter last Thursday, acknowledging that some donations from the organization are on hold.
…Ok. But everything we did over the last three years for purposes of "preventing bio-risks" was an abject failure, leading—as was entirely predicted—to countless thousands of deaths due to delayed medical operations, a mental health crisis, drug overdoses, an economic recession, global famine, and hundreds of thousands of excess deaths among young people who were at little to no risk from the virus.
The FTX Future Fund's commitments included $10 million to HelixNano, a biotech start-up seeking to develop a next-generation coronavirus vaccine; $250,000 to a University of Ottawa scientist researching how to eradicate viruses from plastic surfaces; and $175,000 to support a recent law school graduate's job at the Johns Hopkins Center for Health Security. "Overall, the Future Fund was a force for good," said Tom Inglesby, who leads the Johns Hopkins center, lamenting the fund's collapse. "The work they were doing was really trying to get people to think long-term … to build pandemic preparedness, to diminish the risks of biological threats."
SBF even played both sides, contributing millions for coverage of the Covid "lab leak theory."
The Bankman-Frieds' family foundation in February also committed $5 million to ProPublica, a nonprofit news organization, to support reporting focused on pandemic preparedness and biosecurity, including one-third of the grant delivered upfront. The funding has subsidized several staff and articles — including a high-profile story with Vanity Fair about the possibility that covid leaked from a Chinese laboratory, which frustrated some of the Bankman-Frieds' pandemic advisers who pointed to criticism of its translations of Mandarin Chinese.
This is, of course, in keeping with a years-long pattern of glowing press on the 30-year-old "crypto king"—whom Forbes had estimated to have a net worth over $15 billion—from the same business journalism outlets that were supposed to be holding him accountable.
We've been told not to question which policies billionaires choose to support, because it's their money. But none of it was his money. It was all stolen.
We've been told it doesn't matter whether the policies the billionaires supported actually worked, because their intentions were good. But here, SBF's intentions had never been good. He donated the money solely for the purpose of glowing press to further his fraud.
We've been told the glowing press for billionaires who support these policies is justified, because the policies help the world. But these pandemics policies never helped the world. They created a man-made human and economic catastrophe, set back human rights by decades and decimated America's global credibility.
From the earning of the money, to the donating of the money, to the positive press coverage, to the policies the process funded, at no point was there any good intent or positive outcome to any of it. The entire operation was pure, unadulterated evil.
This is the modern political machine in all its stark, inhuman nihilism. Once the machine is fed its priority, whether through fear, fraud, or outright corruption, then all its cogs snap into place—from the politicians and officials to the billionaires and journalists—and the only wrong a person can do is to oppose its priorities. The intent never mattered. The legality never mattered. The truth never mattered. The data never mattered. The results never mattered.
Republished from the author's Substack