Making money matter to Alberta students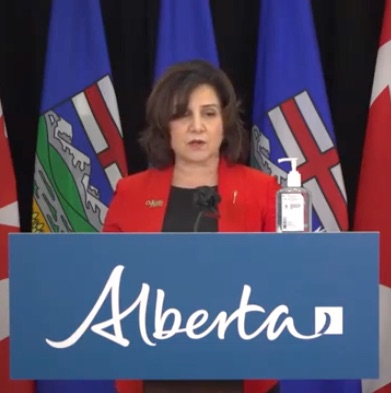 From the Government of Alberta.
Alberta's government is getting students the training they need to better understand saving, budgeting, spending and investing.
To make sure junior and senior high students have the financial knowledge for today's world, Alberta's government is releasing a call for grant proposals totaling $1 million. The successful organization, or group of organizations, will work with schools to provide financial literacy programming to students starting in fall 2021.
Students will study financial concepts such as costs, interest, debt, investing, insurance and how the economy affects their lives. This call for grant proposals will expand learning opportunities to students in classrooms across the province.
"For the first time in a meaningful way, financial literacy is being addressed across multiple subjects and grades in an age-appropriate way in our province. Understanding how money works will help students gain confidence, solve practical problems and prepare them for the future."
"Strong financial management is the foundation of a successful economy. Likewise, it's an essential life skill that can add immense value to one's personal endeavours. This is why I'm proud of the $1 million investment in financial literacy education, which will support our youth transitioning into adulthood and better equip them for personal and professional success."
"Integrating financial literacy concepts across multiple grades will help to ensure we don't just prepare students for a successful career, but for a successful life. Teaching financial literacy will empower countless Alberta students with the foundational tools needed not only to manage their finances, but to build their own business. These are essential skills for our changing economy."
"It's never too early to become financially literate. The ability to understand finances, in terms of budgets, income, expenses, saving, borrowing, credit – this is knowledge, skills and practices that will not only last one's entire life, but enable young Albertans to set themselves up for success and to lead a prosperous life. Students are Alberta's future entrepreneurs – future business owners, restauranteurs, innovators, creators – all roles that require sound knowledge and insight into finances and budgets. I applaud the Government of Alberta for investing in the financial literacy of Alberta's next generation."
This call for grant proposals builds on successful current financial literacy programs, including those offered by Enriched Academy and Junior Achievement in the 2020/21 school year. These organizations have been working with 39,000 students in Grades 4 to 12 in the past year – in urban and rural communities.
"Normally, the seriousness involved in personal financial literacy can be overlooked when you're 15 or 16. But through this training, my students and I have been able to have meaningful, quality conversations about investing, credit, debt and so much more."
"Before joining Junior Achievement, all I knew was that companies pay their employees, and people have to budget their own money. However, after joining, I learned that there are so many more steps and so much effort goes into this. I've also learned all about making decisions that financially benefit a business or individual – break-even points, budgeting, investing, financial management and so many more financial skills. This program has made a change in my life for the better."
By focusing on financial literacy, Alberta's government aligns with the Ministerial Order on Student Learning released last fall. Developed following consultations with parents, teachers and education experts, it calls for students to acquire competence in managing personal finances.
Financial literacy was also among recommendations from Alberta's independent curriculum advisory panel. In their report, the panel noted students may leave Grade 12 without the basic skills necessary to transition successfully into life after high school. They recommended financial literacy, work readiness, wellness and goal-setting to enhance student learning.
As part of the work to refocus on essential knowledge in Alberta's elementary schools, financial literacy is also a key component of Alberta's draft kindergarten to grade 6 curriculum, under the theme of practical skills. In the draft, all students will study financial literacy in all subjects and grades – from counting coins to creating a budget.
Quick facts
McDavid scores in OT, Oilers down Flames to advance to Western Conference final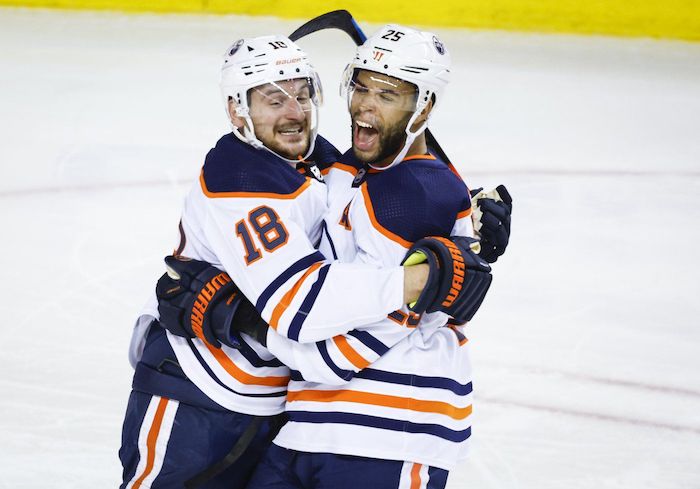 By Joshua Clipperton in Calgary
The Edmonton Oilers are off to the Western Conference final.
Connor McDavid scored at 5:03 of overtime as the Oilers defeated the Calgary Flames 5-4 on Thursday to win their second-round playoff series 4-1.
The Edmonton captain fired his seventh goal of the post-season past Jacob Markstrom off a pass from Leon Draisaitl to send the Oilers spilling over the bench in celebration.
Zach Hyman, with a goal and two assists, Darnell Nurse, Jesse Puljujarvi and Evan Bouchard also scored for the Oilers. Mike Smith made 32 saves as Edmonton claimed the first post-season Battle of Alberta in 31 years.
Draisaitl added four assists — his fifth straight contest registering three-plus points to build on the NHL playoff record he set in Game 4.
McDavid and Draisaitl have both amassed 26 points to lead the playoffs so far.
The Oilers will face either the Colorado Avalanche or St. Louis Blues in their first conference final appearance since 2006. Colorado leads that series 3-2, with Game 6 set for Friday in St. Louis.
Mikael Backlund, with a goal and an assist, Johnny Gaudreau, Calle Jarnkrok and Andrew Mangiapane replied for Calgary. Blake Coleman added two assists, while Jacob Markstrom made 30 saves as the Flames dropped to 0-10 when trailing a playoff series 3-1.
Coleman, who won the Cup the last two seasons with the Tampa Bay Lightning, appeared to snap a 4-4 tie with just under six minutes left in regulation after Backlund took the puck hard to Edmonton's net. But the goal was waved off following a video review after it was ruled the winger kicked the puck over Smith's goal line with his skate as he battled with Oilers defenceman Cody Ceci.
With his team trailing 1-0 after a tentative first period, Edmonton interim head coach Jay Woodcroft double-shifted Draisaitl and McDavid early in the second, and it nearly paid off on a couple of good opportunities.
But the Flames, who topped the Oilers by seven points in the regular season to claim the Pacific Division crown, went up 2-0 at 5:41 when Backlund scored his fifth on a slick deflection.
The Oilers got on the board at 7:40 after Draisaitl protected the puck against Backlund before finding Nurse in the slot for him to fire his second past a screened Markstrom.
Edmonton tied it up just 2:26 later on a 3-on-1 rush when Markstrom could only get a piece of Hyman's shot before Puljujarvi swept home his second as the Oilers erased another multi-goal deficit on the road.
The offensive floodgates then really opened over a wild stretch that would see four pucks find the back of the net in 71 seconds.
Hyman scored his sixth goal of the series, and eighth of the post-season, on a power play at 14:57 before Gaudreau tied things again at 3-3 at 15:12 with his third.
Jarnkrok then scored his first as a member of the Flames since coming over in a trade with the Seattle Kraken at 15:28 to make it 4-3.
But the Oilers responded again at 16:08 when Bouchard's blast beat Markstrom for his second as the teams set an NHL record for the fastest four goals in playoff history — 22 seconds faster than the previous mark set by the Philadelphia Flyers and Toronto Maple Leafs in 1976.
Following a tepid start for both teams inside a nervous Scotiabank Saddledome, the Flames nudged in front at 10:13 of the first when Mangiapane took a terrific pass from Coleman to bury his third goal of the playoffs.
The winger's first point of the series gave his team its first lead since late in the second period of Game 2 — a stretch of exactly 155 minutes — that started a run of three straight losses to push Calgary to the brink of elimination.
One of three finalists for the Vezina Trophy as the league's top goalie in the regular season, Markstrom entered Thursday with an .850 save percentage in the series after posting a .943 mark in Calgary's seven-game victory over the Dallas Stars in the opening round.
After the Oilers, who beat the Los Angeles Kings 4-3 to set up the matchup with their provincial rival, killed off a McDavid high-sticking penalty, the Flames goaltender had to scramble to keep the Edmonton captain's dash to the net at bay with the puck briefly lying free in Calgary's crease.
This report by The Canadian Press was first published May 26, 2022.
___
Follow @JClipperton_CP on Twitter.
Calgary man who admitted to participating in terrorism activity to be sentenced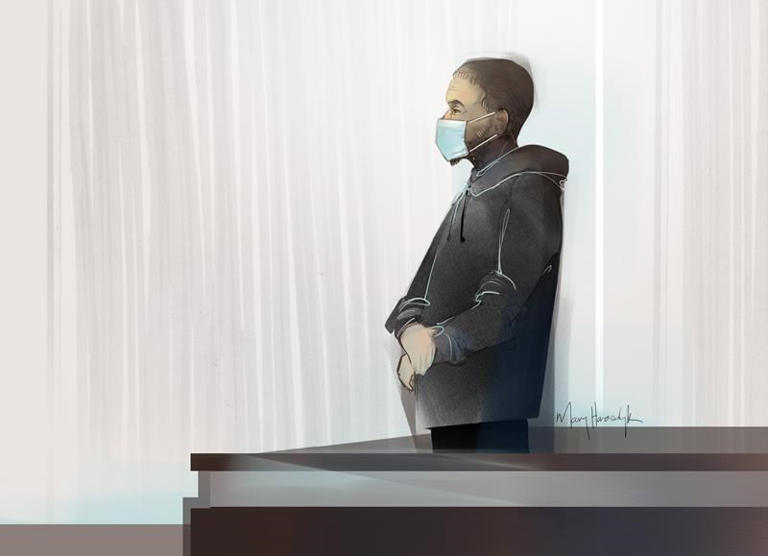 CALGARY — A man who admitted to terrorism-related acts with the militant group Islamic State is to be sentenced today in a Calgary courtroom.
Hussein Borhot, who is 36, has pleaded guilty to one count of participating in terrorism group activity between May 9, 2013, and June 7, 2014, as well as to kidnapping for a terrorist group while in Syria.
RCMP arrested him in July 2020 after a seven-year investigation.
An agreed statement of facts read in court last month said Borhot travelled to Syria through Turkey to join the Islamic State.
The statement said he signed up as a fighter, received substantial training and excelled as a sniper, but did not tell his wife or father before the trip.
Court heard that Borhot revealed much of the information to an undercover officer after he returned to Canada.
This report by The Canadian Press was first published May 26, 2022.
The Canadian Press