"Give It to Me Straight, Doc" – Bill Maher says time to get politics out of health news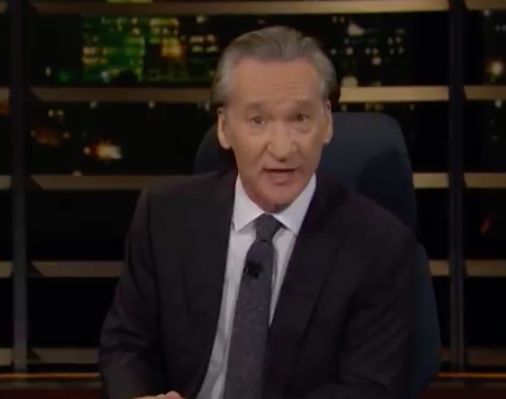 Bill Maher, host of "Real Time" has had enough of the way covid is presented in the media.  Maher says politics shouldn't matter when people need to come together to face a threat.  Unfortunately the delivery of news about covid has become dangerously politicized leading to wide swaths of the population believing incorrect information.
In Maher's words "Liberals often mock the Republican misinformation bubble … but what about liberals? You know, the high-information, behind-the-science people?"
Here's an informative and of course entertaining wake up call from Bill Maher.
NDP says covid restrictions should apply to all regions of Alberta equally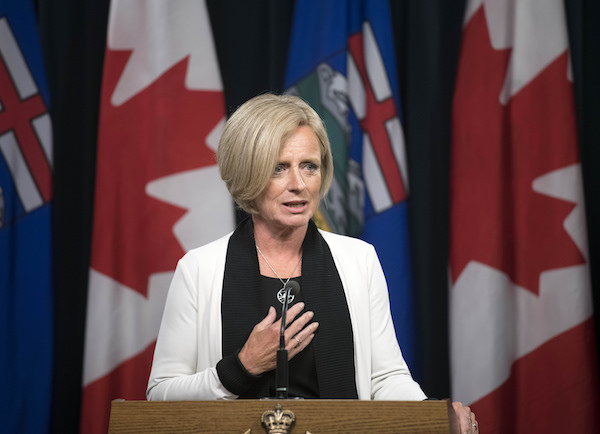 News Release from the Alberta NDP
KENNEY'S COVID RESTRICTIONS MUST APPLY TO ALL ALBERTANS AND BE EFFECTIVELY ENFORCED
Alberta's NDP is calling for the Premier to apply COVID-19 public health orders consistently and bring in effective enforcement. The Official Opposition also continues to call for support for families of students forced to learn at home, struggling small businesses and workers forced to work sick without paid sick leave.
"I wanted to hear a clear commitment from the Premier that he would consistently and effectively enforce the law," said NDP Leader Rachel Notley. "Instead, we have politically motivated exceptions and toothless enforcement."
Notley noted that a majority of the areas exempt from public health orders are represented by UCP MLAs who have undermined public health orders.
Today, Solicitor General Kaycee Madu denied that his department told police to hold back on enforcement, despite his senior law enforcement official telling a legislature committee exactly that on April 6.
"He refused to come clean about enforcement. We heard yesterday from the Chief of Police in Calgary that their partners at the province told police not to issue many tickets," said Notley. "Today we heard nothing from the Solicitor General that would dispel these directions."
Jason Kenney also made no mention of any new support for small businesses. Personal and wellness services, health, social and professional services are due to close on Sunday, May 9, along with patio dining at restaurants and bars. All school grades are to move to online learning on Friday, May 7.
"As the Premier fails to do all that is necessary today to get COVID-19 under control, Albertans are left paying the price after enduring more than a year on Jason Kenney's rollercoaster of confusing and contradictory restrictions," Notley added. "They need support, but once again, Jason Kenney announced restrictions without any of the necessary support."
"Families and businesses across Alberta are scrambling today to respond to the confusing array of public health measures announced last night," Notley said. "Working parents are trying to figure out how to keep kids at home safely for two weeks or more. Small business owners are asking themselves if they can survive yet another closure of three weeks or more."
Video of AHS taking control of the Whistle Stop Cafe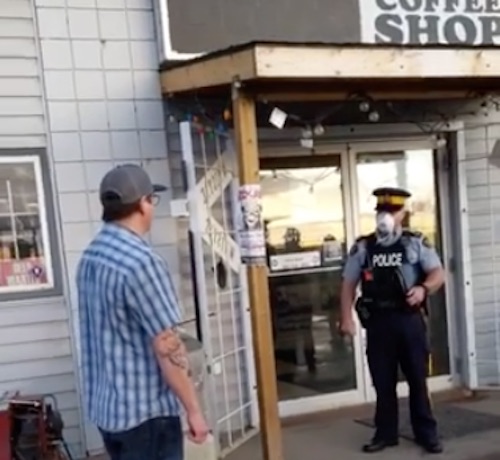 Early Wednesday morning Chris Scott, owner / operator of the Whistle Stop Cafe got a call from an employee who informed him that AHS and the RCMP were at the gas station / cafe and had begun the process of locking up the building for non-compliance to covid restrictions.
Scott hurried to the cafe to witness the process.  He took this video and streamed it to thousands of viewers on his facebook page.  This is an emotional and informative record of what happend.
This video was live-streamed and has been posted to the facebook page of The Whistle Stop Cafe.