Former Edmonton track coach charged with historical sex offences
Former Edmonton track coach charged with historical sex offences
10-Nov-2020 @ 5:27 PM
The Edmonton Police Service has arrested and charged a 72-year-old Ottawa man in connection to several alleged historical sex offences involving teen athletes in the mid-1970s and early 1980s.
It is alleged that between 1976 and 1980, Kenneth Thomas Porter, 72, who was a coach with the Edmonton Olympic Track and Field Club, sexually assaulted five underage teen males, while under his supervision.
The incidents are alleged to have occurred during track meets held in Calgary and Edmonton, during that time period. Edmonton Police Service Sexual Assault investigators formally launched an investigation into the allegations surrounding Porter in April 2019.
Kenneth Thomas Porter, 72, of Ottawa, arrived in Edmonton yesterday, and was charged at EPS Headquarters with indecent assault on a male (x5) and gross indecency (x5), charges as laid out in the Criminal Code, at that time.
Porter has since been released on a promise to appear. He is next scheduled to appear in an Edmonton court on Dec. 7, 2020.
Former chief medical officer found guilty of child sex assault in Alberta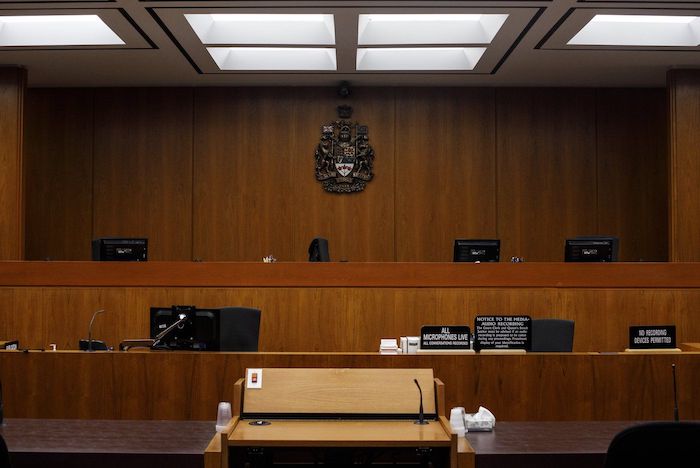 Grande Prairie – A former medical health officer in Alberta has been found guilty of sexual assault and sexual interference of a child.
Dr. Albert de Villiers, who appeared in court today via video from his home in Kelowna, B.C., was chief medical officer of health in Alberta's north zone for 16 years before he became chief medical officer of health for B.C.'s Interior Health in 2020.
He was arrested in 2021.
During a judge-alone trial in January, an 11-year-old boy testified de Villiers showed him pornography and touched him several times at the doctor's home in Grande Prairie, Alta., between 2018 and 2020.
The boy, whose identity is protected by a publication ban, disclosed the allegations to his parents two years later.
Court of King's Bench Justice Shaina Leonard has ruled that de Villiers sexually assaulted the child as few as five times and as many as eight times.
A sentencing hearing is scheduled for Feb. 13.
Interior Health has said de Villiers was placed on general paid leave on June 9, 2021, then reassigned to administrative duties four months later.
"Employee policies and processes align with federal and provincial laws, including employment standards, human rights, occupational health and safety, privacy legislation, and principles of procedural fairness and, where relevant, union collective agreements," Michaela Swan, spokeswoman for Interior Health, wrote in a statement last month.
This report by The Canadian Press was first published Feb. 7, 2023.
— By Angela Amato in Edmonton.
Toddler rescued from sexual abuse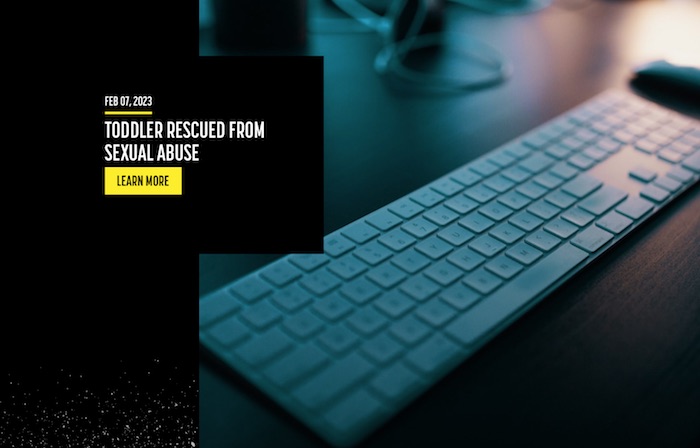 A toddler from Strathcona County has been rescued from suspected sexual exploitation. ALERT's Internet Child Exploitation (ICE) unit has charged the child's mother.
ICE rescued the child on February 4, 2023 after entering the home under exigent circumstances. A tip from the FBI, received less than 48 hours earlier, detailed alleged prolific and ongoing sexual abuse of a young child in Alberta.
The child was taken to hospital for evaluation and has received help from a variety of specialized support services, including Zebra Center for Child Protection and Edmonton Police Services' Child at Risk Response Team. Alberta's Children's Services is also involved.
The victims' mother has been charged and her name is not being released in order to protect the identity of the victim.
The 35-year-old woman has been charged with:
Sexual exploitation;
Sexual interference;
Arrangement to commit a sexual offence against a child;
Making child pornography;
Distribution of child pornography;
Accessing child pornography; and
Possession of child pornography.
The suspect was released from custody and is scheduled to appear in court on February 22, 2023 in Sherwood Park.
The victim's father was unaware of the alleged offences and has been fully cooperative with the investigation.
The alleged sexual abuse was uncovered and in relation to an arrest that took place in Yuba City, Calif. in October 2022. Yuba City Police Department charged Brian Davis, a 30-year-old man, with suspicion of oral copulation with a victim under 10 years old, possession of obscene matter involving a minor in sexual acts with the intent to distribute.
Forensic analysis and examination of devices seized from Davis later uncovered that he had been conversing over the social media platform Kik with a woman somewhere in the Edmonton region. The chats depicted and communicated graphic sexual abuse of the woman's child.
Via the FBI, this information was shared with the RCMP's National Child Exploitation Crime Center and ICE on February 3, 2023. ICE acted quickly to identify and relied upon exigent circumstances to identify and locate the suspect and rescue the child.
A number of partner agencies were involved in this investigation including Strathcona County RCMP, Edmonton Police Service, ALERT Surveillance teams, FBI, and U.S. Homeland Security Investigations.
Anyone with information about this case or any child exploitation situation is asked to contact their local police or to report their concern anonymously at www.cybertip.ca.
ALERT was established and is funded by the Alberta Government and is a compilation of the province's most sophisticated law enforcement resources committed to tackling serious and organized crime.