EPS investigating shooting in Tamarack neighbourhood
October 20, 2020
The Edmonton Police Service is investigating a shooting that occurred in the southeast Edmonton neighbourhood of Tamarack earlier this afternoon.
Southeast Division patrol members responded to a weapons complaint near 43A Avenue and 7 Street, at approximately 2 p.m. It was reported to police that an adult male lying in the parking lot was suffering from what appeared to be gun-shot wounds. The 22-year-old male complainant has since been treated and transported to hospital by paramedics with serious injuries.
No suspect(s) or a motive for the shooting has been identified at this time.
Anyone with any information about this incident or the individuals) responsible is asked to contact the EPS at 780-423-4567 or #377 from a mobile phone. Anonymous information can be submitted to Crime Stoppers at 1-800-222-8477 or online atwww.p3tips.com/250.
Edmonton taxpayers facing 7% tax increase as City Hall maintains services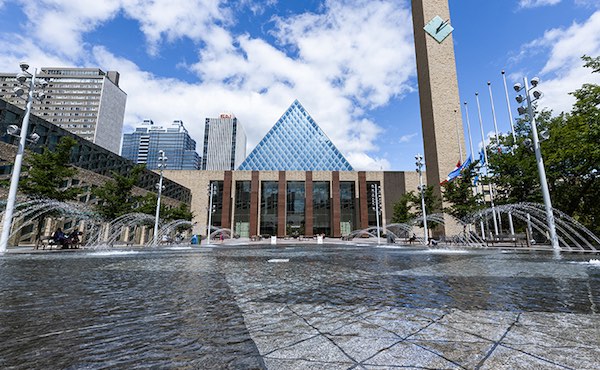 News release from the City of Edmonton
City releases fall budget adjustments
The City released its fall budget adjustment reports today, recommending updates to respond to increased costs and reduced revenues in order to deliver on 2023-2026 budget commitments. A 7.09 per cent tax increase is needed in 2024 in order to maintain services, which is 2.13 per cent above what was originally approved by City Council when it set the four-year budget in December 2022.
It will cost an additional $41.2 million to maintain services in 2024. The City's financial pressures include a higher than forecast arbitrated salary settlement and significantly higher energy costs, as well as lower than forecast revenues from transit fares and ATCO Gas franchise fees. These budget pressures are expected to continue for the rest of the budget cycle. The City has already experienced most of these pressures this year, leading to the first budget deficit in many years.
"We are continuing to deliver 70 services that Edmontonians rely on every day, and more than 200 construction projects to serve them now and into the future," said Stacey Padbury, Chief Financial Officer and Deputy City Manager. "We have limited resources, and we know that many Edmontonians are also stretched thin. We are only recommending budget adjustments that are necessary to maintain our services and deliver critical capital projects."
The 2023-2026 budget provides for increased affordable housing, increased transit service, increased snow and ice control, energy transition and climate adaptation initiatives, as well as major construction projects like the Valley Line West LRT, the Lewis Farms Rec Centre, the rehabilitation of the High Level Bridge and Hawrelak Park, and the Yellowhead freeway conversion. The City adjusts its multi-year budget each fall and spring to account for anything significant that has happened since the budget was set.
In 2020-2022, Council lowered planned tax increases as the City supported Edmontonians through the pandemic. There was no tax increase in 2021 and the tax increase in 2022 was the lowest among major Canadian municipalities.
"These low taxes were necessary, but they aren't sustainable, especially in the current environment with high prices and significant population growth," said Padbury. "It's costing the City more to deliver the same services all while experiencing a growing demand for those services. We can't continue to absorb the financial impacts we're facing without adjusting taxes or our service levels, and it will likely take both strategies to ensure we don't create long-term financial sustainability issues."
The recommended tax increase would mean that Edmonton households would pay about $750 dollars for every 100,000 dollars of their assessed home value in 2024. That's $49 more than in 2023. This is an early estimate that will be refined as the City advances through the annual budget, assessment and taxation process. The annual tax increase will affect individual property owners differently, depending on how their property's assessed value shifts relative to the market. Property owners will learn about their 2024 assessment in January, and will receive their 2024 tax notice in May.
The fall budget adjustment also includes recommendations for the 2023-2026 capital budget. The City is recommending an $88.9 million increase to the capital budget, mainly for affordable housing and critical renewal projects. This increase is less than one per cent of the approved $10.3 billion capital budget.
The City also released its first annual update to the carbon budget. It's a tool to support Council's decision-making as they adjust the capital and operating budgets. It also tracks progress on the City's energy transition goals.
The City is actively working to reduce carbon emissions. The 2023-2026 budget includes more than $376 million dollars in services and construction that support our energy transition goals. The carbon budget update makes it clear just how much more needs to be done, together with the community and other orders of government, to meet our goals of being carbon neutral as a corporation by 2040 and as a community by 2050. Without further action, our updated forecasts show that we'll deplete both our corporate and community carbon budgets one year earlier than anticipated. This is not the result of any budget decisions made by Council, but rather community impacts as activities return to pre-pandemic levels.
The fall budget adjustment reports will be presented to City Council for discussion and deliberation on November 7, 2023, along with the first annual update to the carbon budget. Council will discuss and finalize any budget adjustments during the last two weeks of November. Edmontonians can view the City's recommended adjustments and learn more about the process at
edmonton.ca/budget
.
City of Edmonton dumping two deputy city managers, bringing in new Chief Climate Officer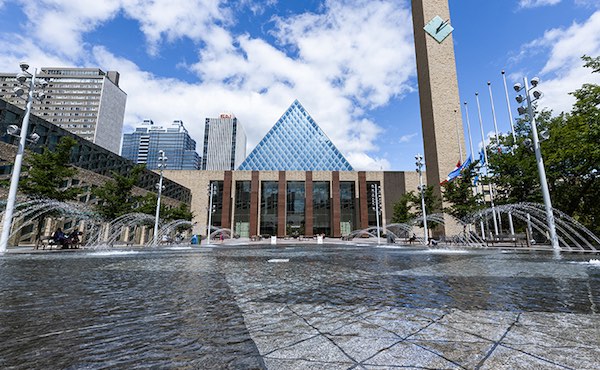 News Release from The City of Edmonton
City Manager reduces number of departments, executives in move to focus on priorities
City Manager Andre Corbould has reduced the number of city departments and deputy city managers from seven to five, reduced the number of leadership positions in the City, and introduced a broader approach to decision making within City Administration.
Departments providing services (City Operations, Community Services, Financial & Corporate Services, Integrated Infrastructure Services, and Urban Planning & Economy) will continue. The former Employee Services and Communications & Engagement departments will be considered enabling services, see the size of their leadership teams reduced, and be incorporated into the Office of the City Manager.
The City's Executive Leadership Team will also include a new Chief Climate Officer and the Chief of Staff will take on additional responsibilities as corporate lead for anti-racism and reconciliation. "This team of leaders will ensure that beyond policy and financial matters, we are also actively considering environment and inclusion when we are making decisions about building our city," said Corbould. The team will continue to include human resources and communications leaders, now as newly-appointed Chief People Officer & City Solicitor Michelle Plouffe and a Chief Communications Officer.
The number of front-line staff remains unchanged, although there are a number of structural adjustments across the organization
Some communications teams will report to the deputy city managers of individual departments, while others remain in a centralized unit focused on priority issues like climate resilience, housing and economic development.
One human resources branch has been dissolved, with teams moving to other areas providing similar services, and the Legal Services and Employee Services teams are together in one division.
Edmonton Fire Rescue Services will reduce its number of senior level Deputy Fire Chief positions from five to three, with additional Assistant Deputy Fire Chiefs added at a lower level. The new structure will enhance services such as emergency management, and workforce supports such as mental health and safety. The number of firefighters remains unchanged.
"With strategic direction set by the City Plan, Council's budget direction to reduce spending and focus on priorities, and Edmontonians' requirements for core services, I am confident that these adjustments will equip us to accomplish the work at hand," Corbould continued.
The savings from these adjustments will be applied toward OP12, direction from Council to reduce spending by $60 million, to reallocate $240 million toward priority initiatives, and report frequently on results.
"Edmontonians gave a strong mandate to Council to improve core services, invest in public transit, create conditions for economic development, tackle affordable housing and climate change and build a more equitable city for all. That work started the day we took office and was further advanced through the approval of the 2023-2026 budget where Council made significant investments in those priority areas. City Council also directed administration to find $60 million in savings over four years through the 2023-2026 budget and reallocate an additional $240 million to these priority areas. That work is underway through OP12," said Mayor Amarjeet Sohi.
"Council further directed the city manager to streamline city administration to align it with City Council priorities. The changes implemented by the city manager do that. I have full confidence in the city manager and our administration to implement these changes, and that they won't impact frontline services. Organizational change is always difficult and everyone who has served our city has left a meaningful impact and I want to thank each person for their service. They helped to make our city a brighter place, and their efforts are appreciated. I also want to thank all our staff who help us to make Edmonton a better place each and every day. City council looks forward to continuing to support administration through this difficult work, and we look forward to seeing how they'll find $240 million that can be transitioned to Council's priority areas of housing, climate change, public transit, and core services," he continued.