EPS investigating shooting in Tamarack neighbourhood
October 20, 2020
The Edmonton Police Service is investigating a shooting that occurred in the southeast Edmonton neighbourhood of Tamarack earlier this afternoon.
Southeast Division patrol members responded to a weapons complaint near 43A Avenue and 7 Street, at approximately 2 p.m. It was reported to police that an adult male lying in the parking lot was suffering from what appeared to be gun-shot wounds. The 22-year-old male complainant has since been treated and transported to hospital by paramedics with serious injuries.
No suspect(s) or a motive for the shooting has been identified at this time.
Anyone with any information about this incident or the individuals) responsible is asked to contact the EPS at 780-423-4567 or #377 from a mobile phone. Anonymous information can be submitted to Crime Stoppers at 1-800-222-8477 or online atwww.p3tips.com/250.
Edmontonians begin to receive their new waste carts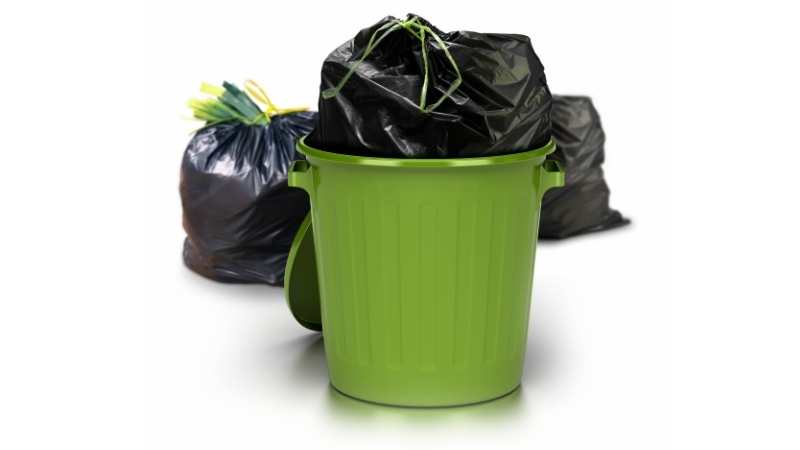 March 15, 2021
Between March 15 and August 31, approximately 250,000 homes in Edmonton will receive new garbage and food scraps carts as the City of Edmonton implements the Edmonton Cart Rollout program in six phases. The new cart-based system incorporates research and public engagement along with two years of testing the cart-based system in 13 pilot neighbourhoods.
"The Edmonton Cart Rollout is an essential step in Edmonton's journey to become more sustainable and environmentally friendly as we grow," said Don Iveson, Mayor. "These carts will allow us to reduce overall waste and accomplish a 90 per cent waste diversion from landfills — all while improving safety conditions for our workers."
Over the coming months, and in partnership with all Edmontonians, the City aims to send less waste to landfill and continue to work towards a zero waste future while helping residents transition to the new system.
"Now more than ever, we need Edmontonians' help as we embark on the new system," said Councillor Jon Dziadyk. "Reducing waste at home and better using what we have will help make the program a success."
As cart delivery begins, each home will receive a garbage cart, a food scraps cart and a food scraps pail. Approximately 19,000 homes that pre-selected a 120L cart earlier this year will receive the smaller sized garbage cart. All other homes will receive the default large (240L) garbage cart. Starting April 6, residents can exchange their garbage cart size anytime after they receive their carts by submitting an online request. The City highly recommends that residents use the carts for a few weeks before submitting an exchange request based on the two to six week learning curve observed in the homes that tested the program. The new way of sorting and setting out waste takes a little time to get used to. The City also offers an Assisted Waste collection service for customers who have difficulty getting their waste to the curb or lane. For information on the cart exchange and collection assistance, visit edmonton.ca/waste.
Along with the carts, each home will receive an information package which includes a welcome brochure, What Goes Where poster, collection calendar and city map to help residents determine their first cart collection day. Residents should not use their carts until their first cart collection day as automated collection will not begin until carts are delivered to all homes in a certain phase. Residents who receive carts from March 15 to April 10 will start the cart-based collection the week of April 13.
Residents can download the free WasteWise app in the App Store or Google Play for sorting information and collection day reminders. Edmontonians can also find their cart delivery period, proper set-out and sorting information as well as sign up for a virtual education session at edmonton.ca/waste. Sessions are live now and will be available until the Fall.
"We're so excited to be launching this new program," said Jodi Goebel, Director, Waste Strategy. "With the Cart Rollout, we're joining other cities all over North America in sorting waste at home to help keep food scraps and yard waste out of the landfill."
City introduces new measures to combat COVID-1
City introduces new measures to combat COVID-19
October 15, 2020
The City is introducing additional measures to contain the spread of COVID-19 and help protect the people of Edmonton, in response to the voluntary health restrictions introduced in the Edmonton Health Zone by the province.
"We continue to be concerned by the continuing increase in case numbers. We need all Edmontonians to adhere to the health precautions and practise them daily to prevent COVID-19 case numbers from increasing any further," said Interim City Manager Adam Laughlin. "As the COVID-19 pandemic wears on, we will not let it wear down our resolve to protect our city, including our most vulnerable community members."
Dr. Deena Hinshaw, Alberta's Chief Medical Officer of Health, announced new voluntary restrictions in Edmonton last week. The City's response includes enhanced measures in recreation facilities, additional monitoring and enforcement of public compliance to health and safety rules, and adjustments to ETS service levels and cleaning protocols.
"While we haven't seen it reflected in case numbers yet, we trust Edmontonians are getting the message," said Laughlin. "Compliance with mask wearing is strong. I trust that Edmontonians will adopt the City's adjusted measures with the same spirit of shared responsibility. We've already heard from some sports organizations who are willing to help us spread the word about new protocols at arenas. By working together, we can tackle the rising case numbers and contain the spread of COVID-19."
Recreation Facilities
The City will make a number of enhancements to protocols and guidelines in recreation facilities and arenas.
There will be no spectator access in areas without designated spectator seating, such as field houses, gyms and most pools.
In facilities with designated, controlled spectator areas, like arenas, 25 percent of regular seating capacity will be allowed (up to 50 spectators, 100 in larger arenas). New capacity figures have been posted to arena websites.
No social event rentals (parties, reunions) or picnic site bookings will be allowed for the remainder of 2020 to discourage larger social gatherings.
Capacity for other indoor bookings and rentals, such as business meetings, has been reduced to 25 per cent of normal room capacity to a maximum of 50 people.
Increased security and crowd monitoring will be implemented at facilities to ensure safety protocols are being followed.
Edmonton Transit Service
New measures adopted by ETS include:
Adjustments to ETS service levels, including school service, to support physical distancing and gathering restrictions.
Revised sales channels for low income transit pass sales that reduce the need for in- person contact.
Same-day cleaning and disinfecting of bus shelters located near schools when notified of a school outbreak.
Temporary Pandemic Accommodation
Preparations are underway for the use of the Edmonton Convention Centre as a temporary pandemic accommodation for individuals experiencing homelessness. People who stay at the convention centre will have a safe, warm place to sleep, receive daily meals and access storage, washrooms, shower facilities and culturally appropriate health, wellness and housing supports. The space is expected to open on October 30 and will scale up week by week to reach a 300-bed capacity and to provide a full spectrum of services.
The City is working with organizers of Camp Pekiwewin to ensure safe, suitable accommodation like the Edmonton Convention Centre for those staying at the camp. An end date for the camp is linked to the activation and full operational setup of the temporary pandemic accommodation.
Read more on Todayville.