British journalist produces excellent story on yesterday's riot in DC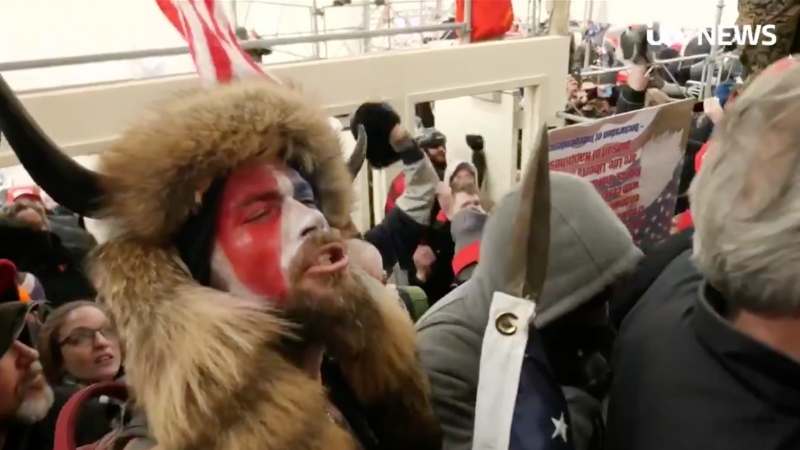 Today we are all reacting to yesterday's riots in Washington where Trump supporters stormed the Capitol building. Here's an excellent story from the UK's ITV News. Reported by its Washington correspondent Robert Moore, much of the footage is shot inside as the violent mob stormed in through doors and broken windows.
It's well done and a shining example of great reporting. Cudos to Mr. Moore and his crew who reported what they saw, asked questions, and put together an extraordinary piece while being in significant danger.
Watch @robertmooreitv's report from inside the Capitol building as the extraordinary events unfolded in Washington DC https://t.co/krCQf1uQbx
Watch @robertmooreitv's report from inside the Capitol building as the extraordinary events unfolded in Washington DChttps://t.co/krCQf1uQbx pic.twitter.com/SiWbzF5Nzs

— ITV News (@itvnews) January 6, 2021
— ITV News (@itvnews) January 6, 2021
After excusing violence, Trump acknowledges Biden transition
David Johnston plans to keep role, as House of Commons votes for him to step aside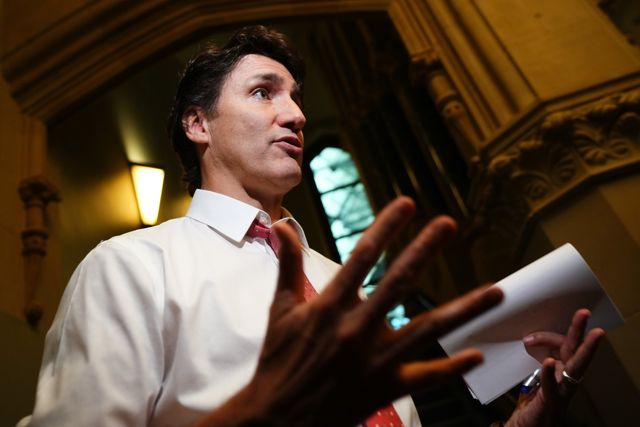 After members of Parliament voted in favour of his ouster Wednesday, David Johnston said his mandate to probe allegations of foreign interference comes from the government — not from the House of Commons.
The former governor general released a statement following the vote on a motion brought forward by the NDP, which the Conservatives and Bloc Quebecois supported while the Liberals stood opposed. It passed 174 to 150.
It called on Johnston — tasked by Prime Minister Justin Trudeau back in March with looking into allegations that China tried to meddle in the past two federal elections — to "step aside from his role."
It asked the government to instead launch a public inquiry into the issue of foreign interference. Johnston, the former governor general, recommended against such an inquiry in his initial report last week.
"When I accepted the mandate to act as independent special rapporteur, I did so with full knowledge of the fact that the work ahead would be neither straightforward nor uncontroversial," Johnston said in his statement.
"I deeply respect the right of the House of Commons to express its opinion about my work going forward, but my mandate comes the government. I have a duty to pursue that work until my mandate is completed."
Earlier in the day, Trudeau said he maintained confidence in Johnston, despite the stance of opposition MPs.
Opposition parties initially decried his appointment because of Johnston's family connections to the prime minister's family and the Pierre Elliott Trudeau Foundation.
Trudeau brushed off those concerns, telling reporters that he views the matter as political parties wanting to score "partisan points."
"The fact of the matter is David Johnston has served this country in extraordinary capacities for decades," Trudeau said Wednesday on his way into a meeting with his Liberal caucus.
"He's taken this incredibly seriously."
Government House leader Mark Holland has said he has been trying to negotiate with opposition parties to find additional avenues to address concerns about foreign interference that go beyond what has already been offered.
Holland has repeatedly said the hyper-political rhetoric around the discussions in public has been counterproductive, but he would not elaborate on what else the government is offering.
Johnston said in his report that due to the sensitive nature of national security and the intelligence he studied, there would be no way to divulge the information Canadians are seeking publicly. He said that would defeat the purpose of a public inquiry.
He said what he plans to do instead is hold a series of public hearings to further probe the issue.
Those hearings would focus on hearing from officials of both past and present governments, as well as members of diaspora communities affected by foreign interference attempts.
"Foreign governments are undoubtedly attempting to influence candidates and voters in Canada, and I have identified serious shortcomings in the way intelligence is communicated and processed from security agencies through to government," Johnston said in his statement Wednesday
"As I have indicated, there is much work yet to be done and a further public process is required to identify specific reforms that are necessary to preserve the integrity of our democratic institutions."
NDP Leader Jagmeet Singh had attempted to walk a fine line in promoting his party's motion. He has said that while he has no qualms with Johnston, he understands that others do and that creates an appearance of bias that taints his work.
Conservative Leader Pierre Poilievre has been egging Singh on to trigger an election over the issue.
The NDP signed on to a confidence-and-supply deal with the Liberals, in which it agreed to support the minority government in key parliamentary votes in exchange for movement on shared priorities, such as dental care.
Singh has said he will not kibosh that deal over the issue, arguing that it wouldn't make sense to set the wheels in motion for an election when Canadians have concerns about alleged foreign interference in the last two federal contests.
The motion was brought forward by NDP Jenny Kwan. She recently told reporters that the Canadian Security Intelligence Service informed her she has been a target of China since before the 2019 federal vote, because of her advocacy around human rights in China.
Trudeau has dismissed allegations of Johnston is in a conflict of interest as politically motivated attacks without any basis in fact.
Speaking to reporters last week, Johnston also defended his work, saying this has been the first time his impartiality has been questioned, which he finds "troubling."
He has said his "friendship" with the prime minister is rooted only in the five or so times their families went skiing together decades ago.
Trudeau was also a student at McGill University at the time when Johnston was serving as principal and vice-chancellor.
This report by The Canadian Press was first published May 31, 2023.
German inflation slows to 6.1% in May, though food prices are still surging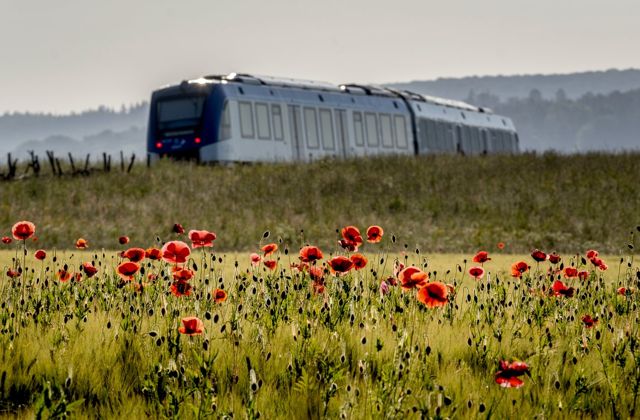 A hydrogen train passes a field with poppy flowers in the Taunus region near Frankfurt, Germany, Wednesday, May 31, 2023. (AP Photo/Michael Probst)
BERLIN (AP) — German inflation eased to 6.1% in May following several months of declines, even as Europe's biggest economy registered another painful increase in food prices of nearly 15%.
Preliminary figures show that the annual inflation rate was lower than the 7.2% registered in April, the Federal Statistical Office said Wednesday. In February, it stood at 8.7%.
Increases in energy prices, which drove inflation immediately after Russia's invasion of Ukraine last year, were much lower in May at 2.6% — in part because of the sharp rises a year earlier and government efforts to offset their impact.
Those measures include the introduction of a ticket that allows people to use local and regional public transport across Germany for 49 euros ($52.50) per month. That ticket has been available since May 1, and about 10 million people have bought it so far, according to the VDV group, an association of transport companies.
Food prices now are driving inflation, although the annual increase in food costs was down to 14.9% in May from 22.3% in March.
On Tuesday, the statistics office said real wages in Germany were 2.3% lower in the first quarter than a year earlier, despite a 5.6% increase in nominal wages.
Last week, official data showed the German economy shrank in the first three months of this year, marking the second quarter of contraction that is one definition of recession.
Gross domestic product declined by 0.3% in the January-March period compared with the previous quarter. That follows a drop of 0.5% in the last quarter of 2022.
Germany is one of the 20 countries that uses the euro currency, and inflation figures for that wider eurozone will be reported Thursday. The rate inched up to 7% in April.