7 Basic Key Elements of Digital Marketing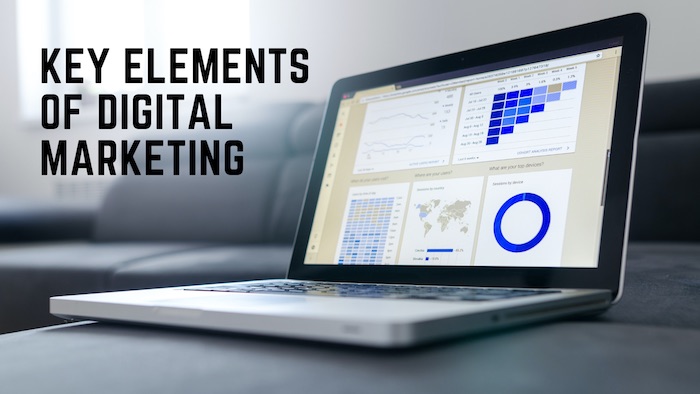 Did you know that nearly half of all companies use digital marketing to promote their business online? Digital marketing strategies drive significantly higher revenue than traditional marketing. The benefits are innumerable.
If you don't use digital marketing currently, you are missing out on potential leads and returns. You can get help from the best digital marketing companies to learn about these strategies. You can also enhance your digital marketing skills by learning about the seven best key elements of digital marketing mentioned in this article—
Building a Powerful Website
A powerful website is the best marketing asset to have. Having a user-friendly website helps to generate leads and increase product sales. The best digital marketing companies provide specialized tools to build powerful websites. To build a powerful website, focus on the following four aspects—
Secure your website—Website security is a search ranking factor. Unsecure websites always have the danger to get hacked. Your website should be 'HTTPS' instead of 'HTTP'.

Minimize the loading time–Google analytics shows that a loading time of three seconds is an optimum time for users to stay on your website for a longer time. Therefore, it is crucial to minimize the loading time of your website.

Make it mobile-friendly—These days people prefer to browse through their phone. The mobile website traffic now outpaces desktop web traffic. This is the reason you must focus on building a mobile-friendly website.

Good web design—A clean interface with easy-to-use design features enhances user experience. Your web design should look good and add value to your customers.
Search Engine Optimization
Search engine optimization is the foundation for successful digital marketing. It is one of the most crucial marketing strategies designed to boost your ranking on the search engine results page. When your website ranks at the top of the online search results page, it opens up an opportunity to attract more qualified leads.
SEO is a long-term marketing strategy. Therefore, it requires regular upkeep to maintain high rankings. The best digital marketing companies hire SEO specialists to optimize websites, content, and social media profiles to rank higher in the search results. Higher search rankings translate into more leads and improve conversion rates for the company.
Email Marketing
Email marketing is one of the oldest yet effective lead nurturing strategies. This marketing tool allows you to follow up with potential customers and send them information about discount offers and product sales.
You can personalize your emails based on the user's interests and deliver valuable content that may resonate with them. The best digital marketing agencies provide efficient email marketing services to cater to the needs of your customers. They also provide email automation services to make the customer journey smooth.
Video Marketing
As the name suggests, video marketing uses captivating video content to engage the audience. This strategy is incredibly effective. Google analytics show that a video is 50 times more likely to get organic leads than regular text content.
A well-structured video can help to communicate your brand's message more effectively and impact the customer to purchase the product. You can build a strong customer base by posting valuable video content on social platforms.
Social Media Marketing
Social media marketing is one of the essential strategies of digital marketing. Most online brands take leverage of this strategy to scale their business. Today, 70% of the people worldwide use social media for customer service.
Social media marketing allows you to develop strong relationships with existing and potential customers. Moreover, it is the best platform to communicate your brand's message to the audience, answer their queries, and sell your products. It is the most effective way to provide value to your audience and turn them into loyal customers. You can get help from the best digital marketing companies to scale your business through social media marketing. These social media marketing agencies specialize in providing tools and services that are customized to your needs.
Pay per Click Ads
Pay-per-click advertising is one of the powerful marketing strategies for maintaining a presence in search results. You may establish organic rankings with the help of SEO. However, pay-per-click ads help to boost your visibility online. Additionally, Pay per click ads gives you quick results. They help to drive qualified leads to your website as soon as you release your ad online.
Other benefits of pay per click advertising include –
Budget-friendly – You only pay when people click your ads

PPC offers an advanced audience targeting feature
Marketing Automation
Marketing automation reduces the workload and allows you to accomplish various tasks with ease. It is one of the most powerful marketing strategies that help to create lead generation funnels. For example, automation tools take out customer information from the CRM software, informing you about new leads. Moreover, it sends follow-up emails to nurture them.
Conclusion
To grow your business online, you need to dip your toes into the marketing component. Strategies like pay-per-click ads, email marketing, video, and social media marketing help to expand your business exponentially.
The above marketing strategies are the fundamental elements of digital marketing. Enhance your skills by learning about these strategies and boost your presence online. You can also get help from the best digital marketing companies to build strong marketing campaigns.
Wayne Gretzky's Final Edmonton Oilers Jersey Sets a New Record: Most Ever Paid for a Hockey Jersey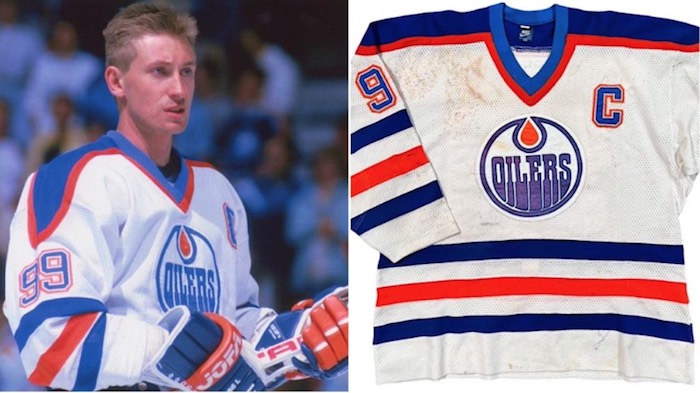 The sports memorabilia market is heating up at the moment, and the record-breaking amount paid for the last jersey iconic hockey hero Wayne Gretzky wore for the Edmonton Oilers is clear evidence of this.
Even if you don't have huge sums available to snap up meaningful items once owned by your favorite players, it's entertaining to see just how much wealthy fans are willing to hand over. Let's discuss what makes this particular jersey so special, and what else people who are passionate about hockey can do to show their support.
A game-changing auction lot
When the hammer fell on the recent sale of Gretzky's jersey, a jaw-dropping winning bid of $1.452 million had been made to secure this totemic piece of otherwise standard hockey gear.
This easily toppled the $1.2 million paid for another jersey, this time worn by Paul Henderson, to set a new high watermark for hockey-based auction lots.
This type of sale is always interesting, in the sense that it's not just the historic value of the lot that's at play, but also its investment potential. The buyer will no doubt hope that Gretzky's legendary status will grow with time, along with the value of the jersey.
How to watch the Edmonton Oilers play at home
If you want to catch the amazing Edmonton Oilers in the flesh, you can find a ticket for their next game via the web, and plan your game day visit in advance as well.
There's something unbeatable about attending a hockey game in person, and the atmosphere is simply not something you can recreate when watching coverage from your own home.
Why this jersey in particular?
There are quite a few genuine Gretzky-worn jerseys out there, so what makes this one so special, and so valuable?
Well, as mentioned, it comes from the last game he played prior to leaving the Oilers in favor of a move to the LA Kings. It also has the honor of being from a Stanley Cup playoff game which actually had to be replayed due to a power cut part way through the first attempt.
Gretzky's stellar performance was crucial to his team's victory, and the post-game celebrations included him having champagne poured liberally over his head, which led to stains that can be seen on the jersey that was sold.
Other auction highlights
Any association with Gretzky helps sports memorabilia to sell, and the jersey wasn't the only item worn by him which went under the hammer.
A little over $204,000 was paid for gloves he briefly used for protection during the aforementioned playoff game, demonstrating that even seemingly anonymous objects can fetch a pretty penny if they've got the right pedigree.
Of course even the $1.452 million that the jersey commanded is not even close to being the most expensive piece of sports memorabilia ever sold, when you include items from every sport, and not just hockey.
The Guinness Book of World Records reports that the current frontrunner sold in May of 2022 for a sum of £7.142 million, equivalent to $8.823 million. In this case it was another game shirt, this time one worn by soccer stalwart Diego Maradona during the quarter finals of the World Cup all the way back in 1986.
The particular game in which the shirt got its outing was one between Argentina and England, in which Maradona's notorious goal put his team on the track to eventually win the whole tournament.
This record will no doubt be broken eventually, although it's hard to imagine ever being able to justify such an investment.
Three years into its existence, the Canadian Elite Basketball League includes more teams than the CFL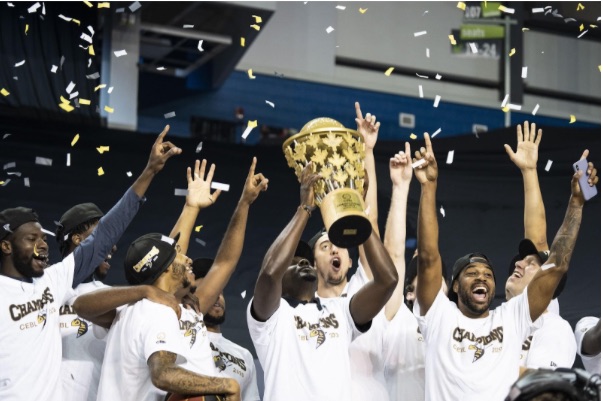 Accomplishments of the CEBL
It was three years ago when the CEBL first opened its doors as a six-team enterprise. Upon its first year, the league felt they could add a seventh club, in Ottawa. Then came Covid-19. It could have destroyed the new endeavour, had it not been for the commissioner and former CFL receiver Mike Morreale. In the summer of 2020, Morreale organized a two-week contest in St. Catharines, Ont., to allow CEBL to crown a champion. Thanks to the resulting boost from that championship run, in 2021, the CEBL again had a complete and steady schedule.
In 2022 the CEBL has added the Montreal Alliance, the Scarborough Shooting Stars and the Newfoundland Growlers. Just like that
The league continues to expand. After the addition of clubs in Toronto, Montreal, and St. John's, the CEBL locations are now spread from Langley, B.C. to the east of the country. So now it can truly be called a national league. In fact, there are now 10 teams, making the CEBL the largest professional sports league in Canada. That's more Canadian based teams than the NHL (7), the NBA (1), and MLB (1) combined! It also makes the league larger than the CFL.
The Scarborough (Toronto) Shooting Stars included a rap celebrity. J. Cole (Jermaine Cole) signed a contract with Scarborough, along with former local NBA star Jamaal Magloire as an executive. With J. Cole, there's a trick component to signing a 37-year-old with insignificant experience consisting of three rounds last year in Rwanda. It is also uncertain how available he is going to be, as the artist has tour dates starting with June 10 — only five games into the season. But his acquisition has already attracted a lot of media attention. You can learn more about players and teams in different kinds of sports, and place bets on them online at https://bookmaker-ratings.net.za/bonuses/ , follow the link to learn about bonuses.
CEBL lost its Michael Jordan. Three years in a row Xavier Moon earned the CEBL Player of the Year prize. The American guard (Now with the LA Clippers) also directed Edmonton to the title in both of the last two seasons and accepted Finals MVP honours. He's one of the CEBL players who leaped to the NBA during the last season as it grappled with COVID-affiliated problems. Another one is Lindell Wigginton, the Canadian Player of 2021, who has joined the Milwaukee Bucks upon exiting Hamilton. While losing such stars is sad, at the end of the day it might have a positive effect on the CEBL as it proves to players and fans the league can serve as a gateway to the NBA.
A new Moon might be rising. Since the departure of their celebrity, Edmonton may rely more on the forward Jordan Baker, winner of the 2020 Canadian Player of the Year award, who got 14.9 points and 9.4 rebounds on average last season. Kadre Gray is another powerful Canadian, previously a Laurentian U Sports star who averaged 15.3 points last year and 4.6 assists for Ottawa and is now part of the Fraser Valley Bandits. Guelph's Cat Barber can take over the title, an American guard who averaged 17.6 points last season before getting a short break with the Atlanta Hawks.
The Elam Ending is still a thing. For years basketball geeks have been telling the NBA to embrace this inspiring way of ending matches. It removes the irritating custom of the losing team purposely fouling when the game is coming to an end. The NBA successfully tried it in 2020 at its All-Star Game, but they have not had the courage to try it in significant games. The CEBL has been doing it since 2020.