5 Reasons Why Canada Should Be a Global Oil Supplier of Choice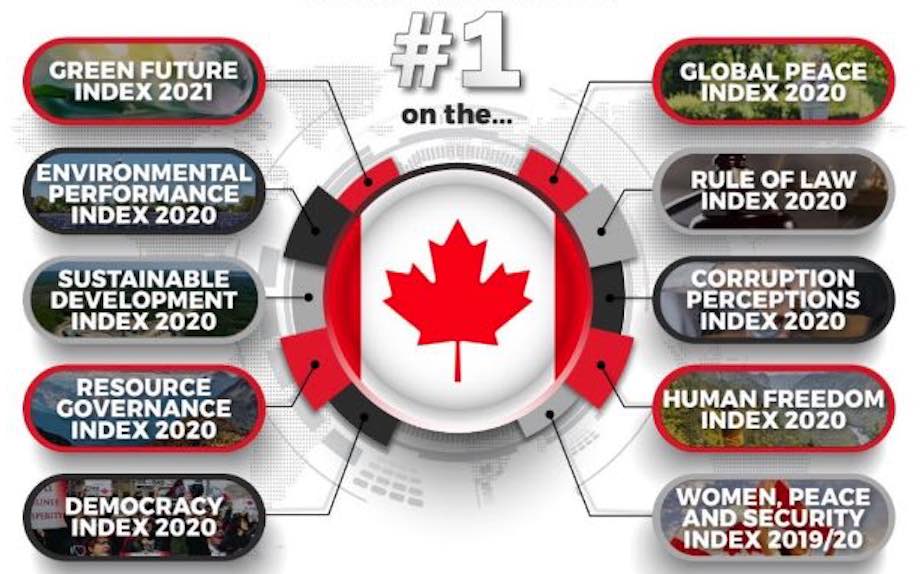 Post Submitted by Canada Action
#1 – Unprecedented Net-Zero Commitment
Canada's largest oil sands producers just announced an unprecedented commitment to reaching net-zero emissions by 2050!
The net-zero term – used to describe the process of removing all greenhouse gas (GHG) emissions by reduction methods – has become an increasingly important mandate for companies looking to continue attracting investment while participating in the transition to a lower-carbon future.
Accounting for about 90 per cent of oil sands production, the new five-member alliance is just one of many examples of why Canadian producers should be go-to oil suppliers of choice for buyers worldwide.
#2 – Continual GHG Emission Reductions
The emissions intensities of oil sands operations dropped by 36 per cent between 2000 and 2018due to fewer gas venting emissions, technological and efficiency improvements and reductions in the percentage of bitumen upgraded at national refineries says Natural Resources Canada.
Oil sands emissions intensities per barrel are also forecast by IHS Markit to drop another 16 to 23 per cent by 2030 due to continued innovation and technological advancement in the Canadian oil and gas sector.
This matters in an increasingly carbon-constrained world where going "green" has been put at the forefront of investors' minds around the globe. According to these standards, investment cash should be flowing into Canada in droves for its dedication to the sustainable production of its natural resources such as oil, natural gas and minerals to name a few.
#3 – Leader in Social Progress
Social Progress Imperative lists Canada as seventh out of 163 countries on its Social Progress Index 2020, outranking all other major global oil jurisdictions except Norway. The annual index examines a total of 50 social and environmental indicators across 12 major subcategories, including:
●
Nutrition & Basic Medical Care
●
Access to Basic Knowledge
●
Access to Information & Communications
●
Personal Freedom & Choice
●
Access to Advanced Education
If you value social progress, the choice is clear. Canada ranks number one out of all the world's top oil producers, exporters and reserve holders except for Norway and should be a global supplier of choice.
#4 – Carbon Pricing in a Carbon-Constrained World
Home to roughly 80 per cent of Canada's total oil production, Alberta is one of the few global oil jurisdictions with mandatory disclosures, regulated emissions protocols and carbon taxes on excess GHGs.
In 2007, the province also became the first jurisdiction in North America and one of the first in the world just behind the European Union to take climate action with mandatory GHG emission reduction targets for large industrial emitters across all industries.
To add, only 10.5 per cent of global crude oil production is subject to carbon pricing, of which about 40 per cent is accounted for by Canada (with ~4.2 per cent of global output).
Carbon pricing and mandatory GHG emissions protocols matter huge in a carbon-constrained world. Therefore, Canada's current policies indicate that it should be a choice supplier of oil and gas for decades to come.
#5 – A World-Class Regulatory Environment
Canada's oil and gas producers are subject to some of the most stringent regulations and governance standards for energy projects anywhere on the planet. It only makes sense that future oil and gas supply comes from highly transparent producers like Canada that practice environmentally conscious extraction and production techniques.
Shutting down Canadian pipelines carrying Canadian oil has not kept one barrel of oil in the ground. What this has accomplished, however, is the displacement of global market share to less environmentally conscious producers who, in many instances, have abysmal records on social progress indicators such as freedom of expression and other basic human rights.
More Oil & Gas in Canada
Canada Should Be a Supplier of Choice