30th LEGISLATURE- SPEAKER ELECTION AND SPEECH FROM THE THRONE
May 15, 2019
Members of the Legislative Assembly of Alberta will meet on Tuesday, May 21, 2019, at 1:30 p.m. to elect the presiding officers for Alberta's 30th Legislative Assembly.
Presiding officers include the Speaker, Deputy Speaker and Chair of Committees and Deputy Chair of Committees. All elections are conducted by secret ballot in the Chamber.
The First Session of the 30th Legislature will open at 3 p.m. on May 22, 2019, with the Speech from the Throne by Her Honour the Honourable Lois E. Mitchell, CM, AOE, LLD, Lieutenant Governor of Alberta. The ceremony begins with a 15-gun salute on the South Legislature Grounds, followed by an inspection of a quarter guard in the Legislature rotunda. The event will also feature performances by soprano Cara Lianne McLeod and the Royal Canadian Artillery Band.
Media MUST register via e-mail for each event separately to [email protected] before Friday, May 17 at noon. Upon registration media will receive a confirmation e-mail with details regarding the collection of press passes. While in the Chamber media must wear business attire. Media wearing jeans or sneakers will not be permitted entry. Space is limited in the Chamber, so media will be given access on a first-come, first-served basis and must be in place 15 minutes prior to the ceremony. Video and still photography are allowed, but flash photography is prohibited.
The Chamber ceremonies will be broadcast on Assembly Online at assembly.ab.ca and on Alberta Assembly TV on Telus channel 843, Shaw Cable channel 930 and Shaw BlueSky channel 263 to give access to all Albertans. Photos of the ceremony will be available on Flickr (legassemblyofab) and the video will be posted on YouTube (AlbertaLegislature).
Following feedback Alberta Education to release new curriculum this fall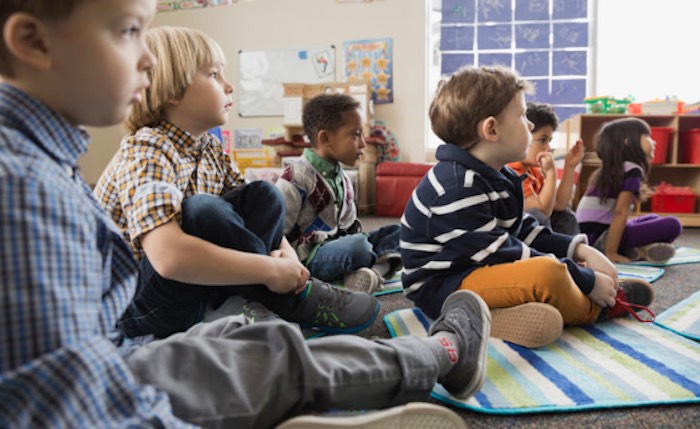 French and science curriculums ready for classrooms
Elementary students and teachers will benefit from updated K-6 curriculums and resources in classrooms this fall.
Alberta's government is continuing to take a balanced and measured approach to kindergarten to Grade 6 (K-6) curriculum renewal, based on advice from the Curriculum Implementation Advisory Group. All K-3 students will learn from new French First Language and Literature, French Immersion Language Arts and Literature and Science curriculums this September. School authorities will also have the option to implement new curriculum in these three subjects for grades 4 to 6 if they choose.
Alberta's government is delivering on its commitment to provide updated curriculum with essential knowledge and skills to better prepare students for the future.
"Curriculum renewal is essential to help prepare our students for a rapidly changing labour market, which is placing an ever- increasing premium on adaptability and transferable skills. To ensure successful implementation, we are making significant investments to provide teachers with the resources they need to support students in transitioning to the new curriculum."
In response to feedback on the original draft, changes across the three K-6 subjects have been made to address areas of concern with content load, age appropriateness and wording clarity. Subject-specific changes include:
Strengthening French First Language and Literature content by adding spelling rules and specifying which types of texts are studied in each grade.
Enhancing French Immersion Language Arts and Literature content to align with the principles of learning an additional language and developing students' creative writing skills.
Strengthening Science content to promote understanding of agricultural practices in Alberta and align with previously implemented subjects. In the new K-6 Science curriculum, students in Grade 3 will examine how layers of Earth's surface, including the discovery and location of dinosaur fossils, hold information about the past. In Grade 6, students will examine abstractions, coding structures and the impact of computers and technology.
Alberta's government has listened to all feedback from classroom piloting and engagement activities to make final updates to the K-6 French First Language and Literature, French Immersion Language Arts and Literature and Science curriculums. In the 2022-23 school year, 47 school boards across the province piloted the draft curriculum, including 941 teachers and 22,000 students. The updated curriculums align with top-performing jurisdictions in Canada and globally and with new curriculum previously implemented across the province. Albertans can access the final curriculum online to see what has changed.
"For this school year, we had 60 teachers from K-6 participate in the French Immersion Language Arts and Literature (FILAL) pilot. Teachers are impressed with how condensed and clearly laid out the curriculum is as well as the consideration that has been given to age-appropriate sequencing of learning outcomes. Teachers are looking forward to implementing this curriculum next school year and to receiving a list of curated Alberta Education resources to support with implementation."
"The FCSFA appreciates the willingness to listen and the cooperation of Alberta Education. We are committed to continue this cooperation with the province to be able to offer a French First Language and Literature curriculum which meets the needs of our francophone students."
"The CASS board of directors appreciates the ministry's responsiveness to feedback and supports phased implementation that provides school authorities flexibility to implement new curriculum based upon local contexts."
Supporting successful curriculum implementation
Alberta's government is committed to ensuring the curriculum implementation process is as successful and practical as possible for elementary teachers this September. In 2023-24, approximately $47 million is being invested in teacher professional learning as well as learning and teaching resources to make sure teachers and students are equipped for the updated K-6 curriculum in classrooms.
"Professional development and timely access to resources are essential to ensure educators and the system are fully prepared to implement new curriculum. The Alberta School Boards Association looks forward to continuing to engage with our member boards, and to collaborate with the government and education partners on required supports to ensure the success of all students."
"The Calgary Board of Education shares the government's goal of providing a quality curriculum that prepares students for future success. Together, we are committed to ongoing effective implementation."
As part of this investment, Alberta Education is working with the province's four largest school authorities to develop science resources. This collaboration will ensure resources are accessible to all school authorities to support student learning and the successful implementation of new K-6 Science curriculum.
"Through our pilot process, Edmonton Catholic Schools has worked closely with Alberta Education to provide feedback to ensure quality learning experiences for all students. An updated curriculum, including Computer Science, will help students develop skills and aptitudes for the future."
"Edmonton Public Schools is committed to creating resources and support materials that will help K-6 teachers across the province implement the new Science curriculum."
To help teachers across the province prepare for the upcoming school year, Alberta's government is providing a variety of supports and resources online, including:
the final K-6 French First Language and Literature, French Immersion Language Arts and Literature and Science curriculums
the Provincial Resource Review Guide, with guidelines for selecting learning and teaching resources aligned with the new curriculums
bridging resources to assist with transitioning from the current curriculums to the new curriculums
videos and support documents with an overview and orientation to the new curriculums
tools that support teacher planning, collaborating and sharing
information about flexible professional learning opportunities
Alberta Education will provide school authorities with additional details to facilitate planning and implementation for September. School authorities will also continue to have flexibility to select resources to support curriculum implementation in their classrooms.
Next steps for implementation, piloting and engagement
Alberta's government is continuing to take a balanced, phased approach to K-6 curriculum renewal based on advice from the Curriculum Implementation Advisory Group.
More information on curriculum implementation, further piloting opportunities and engagement will be shared online as details become available.
Quick facts
More than 240,000 students will be learning from the new K-3 French First Language and Literature, French Immersion Language Arts and Literature and Science curriculums during the 2023-24 school year.
As announced in March 2022, school authorities will also implement grades 4 to 6 English Language Arts and Literature and Mathematics curriculums this fall.
In 2023-24, approximately $47 million has been allocated for the K-6 implementation process. This includes funding for school authorities:

$45 on a per-student basis to purchase additional curriculum resources to support implementation of new K-6 curriculum in three subject areas.
$800 on a per-teacher basis to support professional learning.
In addition, Alberta Education will retain funding to purchase, license and develop high-quality learning and teaching resources aligned with the new curriculum.

Between March 2021 and February 2023, Alberta's government provided many opportunities for Albertans to share feedback on the draft K-6 curriculum:

More than 34,000 online surveys were completed.
More than 1,100 attendees participated in virtual information sessions hosted by Alberta Education.
Nearly 600 Albertans shared diverse viewpoints on each subject area at 31 virtual engagement sessions.
Twelve partner organizations were provided $800,000 in grants to help them engage with their communities and report their unique perspectives.
In the 2021-22 school year, about 360 teachers piloted draft K-6 Mathematics, English Language Arts and Literature, Science, Physical Education and Wellness, Social Studies and Fine Arts curriculums with about 7,800 students.
In the 2022-23 school year, 941 teachers are piloting draft K-6 French First Language and Literature, French Immersion Language Arts and Literature and Science curriculums with 22,000 students in 47 school authorities across the province.

The 12-member Curriculum Implementation Advisory Group had balanced representation from across the education system to help ensure the best interests of the entire education system inform the group's advice and recommendations.
Province of Alberta reaching out to the rest of Canada for skilled workers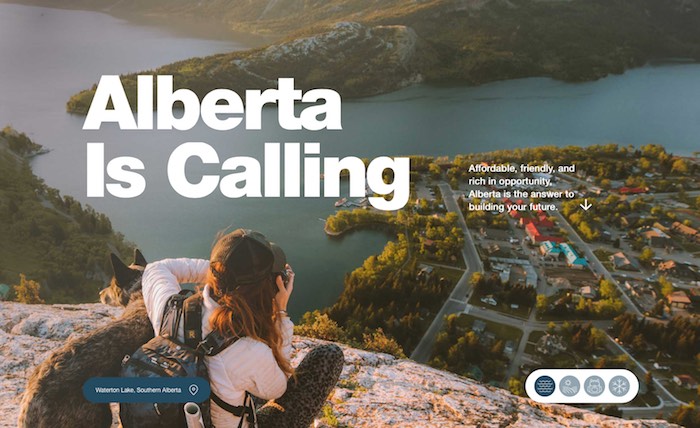 Alberta is calling again
A second Alberta is Calling campaign is launching to attract more skilled workers from across Ontario and Atlantic Canada.
Alberta's economy continues to grow and diversify, creating rewarding jobs across industries and the province, including in high-demand sectors like skilled trades, health care, food service and hospitality, accounting, engineering and technology. Alberta workers continue to have the highest earnings across all provinces. As more jobs are created, businesses need more skilled workers.
In summer 2022, Alberta's government launched the Alberta is Calling campaign to help address labour shortages across industries throughout the province. The first campaign targeted Canadians living in Toronto and Vancouver, while this second campaign turns its attention to Canadians living in the Maritimes and parts of Ontario, including London, Hamilton, Windsor and Sudbury.
The campaign highlights Alberta's economic advantages, including the booming technology and innovation sector as well as offering the highest weekly earnings and lowest taxes in Canada. In addition, the campaign again promotes lifestyle attractions including Calgary, North America's most liveable city, and access to world-famous mountains and parks for year-round hiking, skiing, biking, and more than 300 days of sunshine per year.
"As Alberta continues to create jobs, attract investment and diversify its economy, we are once again putting out a call for skilled workers to join our great province and appreciate the quality of life that Alberta has to offer. It is the Renewed Alberta Advantage, and I encourage more people to experience it for themselves."
"Since last summer, nearly 70,000 individuals have moved here, the largest inflow of people we have seen in two decades. Between opportunity and quality of life, Alberta has a fantastic value proposition and the Alberta is Calling campaign has helped to share this message. We look forward to welcoming even more Canadians to Alberta soon."
"Alberta's vibrant and diverse restaurant sector is one of the province's largest employers. However, coming out of the pandemic there are almost 18,000 vacancies in the restaurant sector for vital roles like managers, chefs and prep cooks. That is why Restaurants Canada is pleased to support the relaunched Alberta is Calling campaign."
"What a great time for people to pursue careers in the trades in Alberta. Women Building Futures supports women seeking new career opportunities to get quality pre-apprenticeship training for exciting careers in the inclusive workplaces WBF Employers of Choice create."
To learn more about the opportunities and advantages of living in Alberta, visit albertaiscalling.ca.
Quick facts
The new phase of Alberta is Calling is launching in:

Atlantic Canada

St. John's, N.L.; Charlottetown, P.E.I.; Moncton and Saint John, N.B.; and Halifax, N.S.

Ontario

Hamilton, London, Windsor, Sudbury, Sault Ste. Marie, North Bay, Chatham, Timmins and Cornwall

In 2022, Alberta saw the highest employment growth in the country.
Alberta workers continue to have the highest weekly earnings of any provinces, at $1,268 (Statistics Canada, December 2022).
Alberta families earned a median after-tax income of $104,000 in 2020, which is more than $7,000 higher than Ontario.
Alberta families generally pay lower personal taxes (for 2022, considering annual family incomes of $75,000, $150,000 and $300,000).
Alberta saw the highest net interprovincial migration in Canada, at 19,285 people, in the third quarter of 2022.
According to Alberta's Short-Term Employment Forecast, high and moderately high-demand occupations include:

restaurant and food service managers
software engineers and designers
web designers and developers
transport truck drivers
registered nurses and registered psychiatric nurses
accounting technicians and bookkeepers
shippers and receivers