Where Iron and Earth Meet – Oil & Gas Workers for Renewable Energy
Iron and Earth is a Canadian non-profit organization led by oilsands workers who advocate for a balanced approach towards a green energy transition. The organization was founded in 2015 during the economic crisis that led to the termination of thousands of oil and gas workers nationwide. It began as a collective of boots-on-the-ground employees who had experienced the hard times brought on by the boom-bust nature of the oil and gas industry, and wanted to be a part of the movement to diversify and build resilience in Canada.
According to the Iron and Earth mission statement, Where Iron and Earth Meet, "There's a place for the oilsands, and there's a place for renewable energy. The intention is not to shut down the oilsands, but to see they are managed more sustainably while developing our renewable energy resources more ambitiously."
Dialogues surrounding sustainability and diversification often place renewable energy alternatives at odds with the oil and gas industry, with little room for productive discussion. Iron and Earth provides a platform for oilsands workers, business owners, non-profits, politicians and consumers to meet at the same table and collaborate effectively to build a more sustainable future for all Canadians. Rather than contribute to divisive narratives that position oil and gas and renewable energy as mutually exclusive industries, Iron and Earth advocates for a balanced approach towards diversification, sustainability and a renewable transition.
"Iron and Earth is proof of the dichotomy of people working in the oil and gas industry who care about the environment very, very much," says Bruce Wilson, board member for Iron and Earth. "There is a diverse array of political affiliations and backgrounds within the organization, from individuals presently working in oil and gas to those who have recently transitioned, to those who have never worked in the industry at all." Wilson joined Iron and Earth in 2018 after more than 30 years in the oil and gas industry, including 17 years with Shell International.
By focusing on industry overlaps, Iron and Earth highlights the ways in which fossil fuels and renewable energy can be beneficial, reinforcing sectors that can produce positive outcomes for the Canadian workforce and the global climate crisis. "Fortunately for many of the workers who are affected by the ongoing boom and bust cycles of the oilsands, many renewable energy jobs require the same skills and tradespeople that are currently working in the Canadian oil and gas industry" (1).
Iron and Earth streamlines the transfer of skills between industries by offering a number of programs and resources to support workers seeking to transition away from fossil fuels into renewable energy. This includes offering training, classroom education, and hands-on experience to broaden the understanding of industry overlaps that will aid oil and gas workers in finding their fit in clean technology.
These processes and resources operate with respect to the reality that transitions away from oil and gas into renewables can be a daunting and difficult process for many. Former Canadian oil and gas worker and current Iron and Earth spokesperson, Nick Kendrick, came to Iron and Earth in 2018 after reaching a fork in the road in his own career path. After 5 years in oil and gas, Kendrick was faced with the employment insecurity many workers in the Canadian oil and gas industry are familiar with. "When I started in oil and gas, prices were booming," he says, "but by the time I got up north, the industry was struggling. People were getting laid off, and I realized it might be time to make a move."
Kendrick made the decision to return to school at the University of Calgary, where he pursued a Master's Degree in Sustainable Energy. It was there he connected with Iron and Earth for his capstone project, where he facilitated the drafting of a strategic path forward for the organization. This included mapping out geographic locations that offered the most opportunity to deliver impactful training workshops and support upcoming renewable energy projects, as well as encourage Indigenous participation.
"Leaving oil and gas for renewables is a very scary thing, especially in Alberta," says Kendrick, "I admire how Iron and Earth's approach is not to completely abandon the oilsands. They've been very foundational for Canada, but they're not sustainable. It's time to help each other progress onto something new."

In September 2020, Iron and Earth unveiled their Prosperous Transition Plan, framing the future for Canada's green transition. The Prosperous Transition Plan boldly calls on the Trudeau Government to invest $110 billion over the next decade into a green recovery for Canada. The plan highlights four focal points of the Canadian economy: workforce, business, infrastructure and environment. With an emphasis on repurposing oil and gas infrastructure and getting people back to work, Iron and Earth's Prosperous Transition Plan focuses on recovering from the COVID-19 pandemic, decarbonizing the economy and addressing inequality to ensure a prosperous future.
With more than 1000 active members across Canada from a variety of industrial trades, Iron and Earth is continually expanding and advocating for ethical, legitimate solutions to facilitate Canada's transition to renewable energy. "These are not utopian suggestions," says Wilson, "they are pragmatic solutions that require purposeful, ambitious action from the government … Change and thrive is the business model for the future."
To learn more about Iron and Earth's mission and Prosperous Transition Plan, visit https://www.ironandearth.org.
For more stories, visit Todayville Calgary.
UCP asks Albertans to consider an Alberta Pension Plan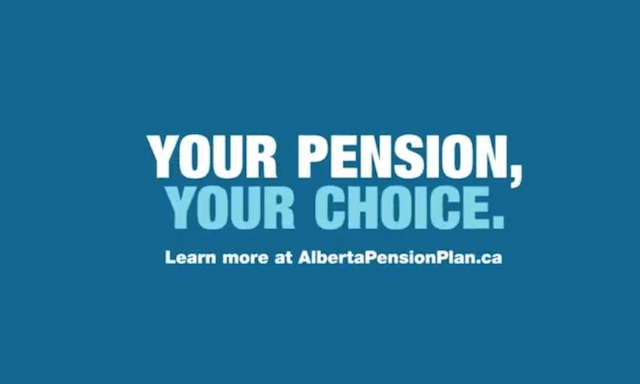 News release from the United Conservative party
The Government of Alberta is starting a public engagement to discuss the possibility of creating an Alberta Pension Plan.
You might be wondering, what's in it for you? Learn more by watching the short video below:
The government is eager to hear your views. To find more information, and participate in a survey, tap the button below.
Albertans deserve a pension plan that reflects their hard work and earnings, and it is up to Albertans to decide which pension plan that is.
-Your UCP Team
Police arrest two more people following killing of eight-year-old girl in Alberta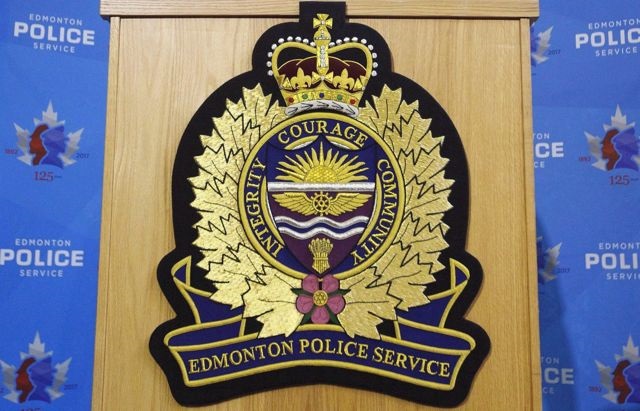 An Edmonton Police Service logo is shown at a press conference in Edmonton, Oct. 2, 2017. Police in Edmonton have charged two more people following the killing of an eight-year-old girl whose remains were found on a First Nation south of the provincial capital in April. THE CANADIAN PRESS/Jason Franson
Edmonton
Police in Edmonton have charged two more people following the killing of an eight-year-old girl whose remains were found on a First Nation south of the provincial capital.
Officers responded on April 24 to a welfare call about the girl at an Edmonton home but were unable to locate her.
Her remains were discovered five days later on the Samson Cree Nation in Maskwacis.
Shayden Lightning, who is 21, and Raighne Stoney, who is 36, have been charged with being an accessory to murder and causing an indignity to a body.
Three others were initially charged in the case.
Police are not releasing the names of two of the accused in order to protect the identities of other children related to the victim, whose identity is under a publication ban.
A 27-year-old woman faces a charge of first-degree murder and a 25-year-old man faces charges of being an accessory to murder and causing an indignity to a body.
Edward Nievera, 67, was charged with being an accessory to murder and causing an indignity to a body.
Edmonton police Staff Sgt. Colin Leathem said in a release Friday that the recent arrests will be the last in the case and that the investigation has concluded.
"We want to thank the RCMP in Maskwacis and Wetaskiwin for their assistance with this investigation," he said. "Needless to say, this was an exceptionally distressing investigation to work on, and they went above and beyond in helping to facilitate these final arrests and bring this file to conclusion.
"While nothing can change the horror of what occurred, we hope (the arrests) can provide some measure of justice to those who knew and loved this little girl."
This report by The Canadian Press was first published Sept. 22, 2023.