"These are tough times for everyone" – City of Calgary Launches #SupportLocalYYC Campaign
The City of Calgary recently launched it's #SupportLocalYYC campaign for the second year in a row. 
Just in time for the holidays, the campaign encourages Calgarians to keep their money in the city when doing their shopping this season, while extending a number of services and resources to local business owners. These include printable Come in, We're Local posters and an online marketing tool kit to aid local businesses with promotion and visibility during the holiday season. 
Published on November 18, a press release from the City of Calgary states, "Last year, the campaign helped to unite our community to support local – this year, it's even more important for us to band together." According to Sonya Sharp, Business and Local Economy Leader for the City of Calgary, the 2019 campaign was an overwhelmingly positive experience, with more than 10,000 uses of the #SupportLocalYYC tag throughout the holiday season. "When you support local, you are supporting your friends and neighbors," she says, "this year we want to focus on showing our support for the local business community while ensuring we work together to keep one another safe."  
Despite a number of government funded support programs and subsidies being made available, the impact of the pandemic has been catastrophic for small business owners in Calgary. The devastating decline in patronage in combination with growing restrictions and additional costs has made the continued operation of a successful business impossible for many.

The city has been gripped by permanent closures as owners struggle to remain viable amidst the changing regulations by launching online alternatives, offering contactless pick-up, and asking for local support. For many, however, the pressures of the pandemic and the economic squeeze have proved to be too much. Calgary's once hustling 17th Avenue now features a number of staple businesses with locked doors and final goodbyes written where the daily specials or popular sporting events once were. 
"Calgary businesses need our support now more than ever," says Mayor Naheed Nenshi in the #SupportLocalYYC press release, "the pandemic has hit businesses hard in a time when many were already challenged from a tough economy." 
Mega-corp online shopping alternatives such as Amazon have already skyrocketed as a result of the pandemic, and are projected to see unprecedented numbers this holiday season. Despite the convenience Amazon provides, the #SupportLocalYYC campaign encourages Calgarians to take the extra time to explore similar contactless, online alternatives many local businesses have struggled to launch in recent months. Keeping cash in Calgary this holiday season is an important step towards slowing business closures and rebooting the local economy.
In addition to purchasing local goods, there are a number of ways to support businesses in the community that cost nothing at all. "Things are a bit different this year, of course," says Sharp, "these are tough times for everyone. We want people to know that even though you may not be able to spend money, there are other ways to support local." Leaving a positive review, following their social media accounts, engaging with and sharing their content are all simple, but helpful ways to support and promote local businesses this holiday season.  
Christmas is just 5 weeks away! Make your contributions count this year by supporting your friends, family and neighbors, and keeping it local. #SupportLocalYYC
For more stories, visit Todayville Calgary.
Fighting Food Waste in 2021 – The Leftovers Foundation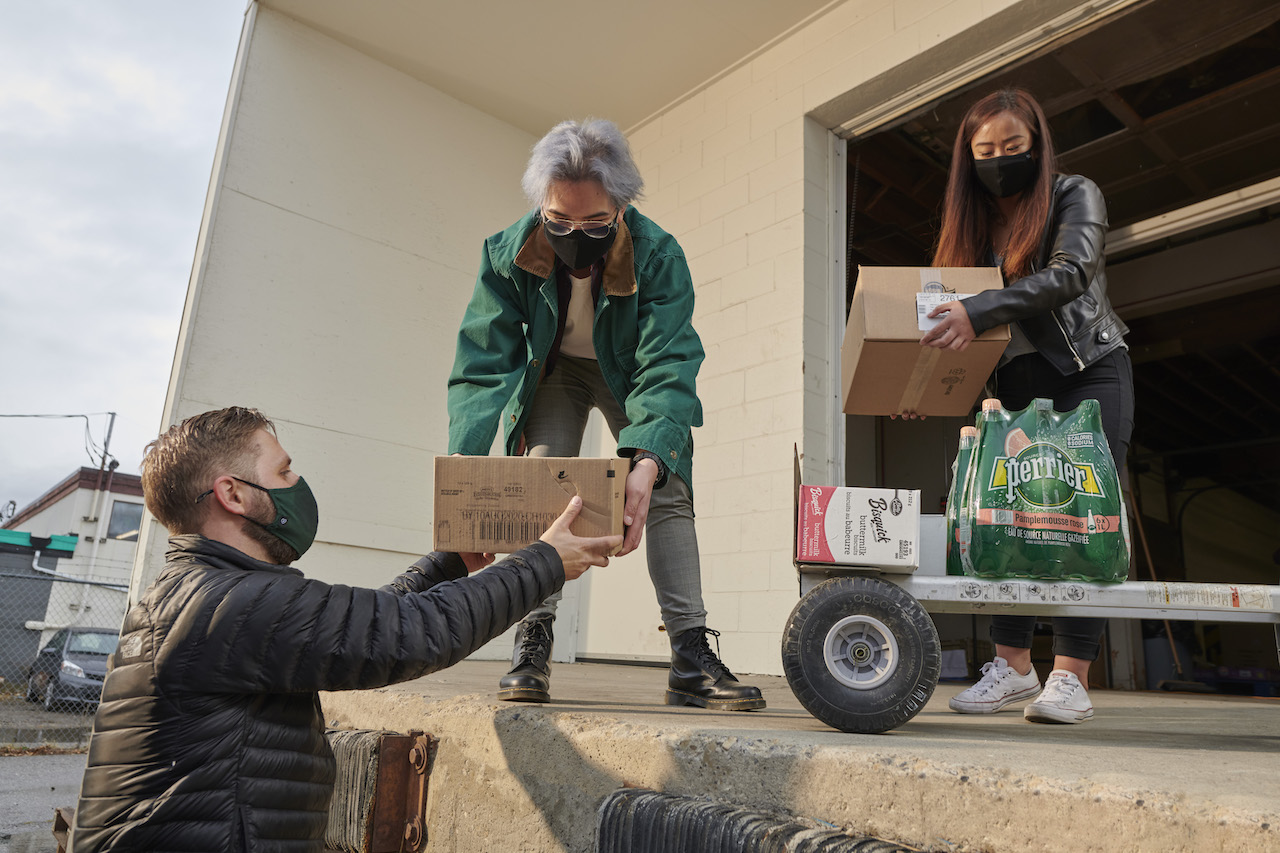 It's 2021, and world hunger persists.  
Statistics show the global agricultural industry produces enough food to successfully feed the population of the entire planet. Yet, hundreds of millions of people in both developing and developed nations experience food insecurity and poverty every single day. Food waste represents a massive modern crisis. 
Food waste, not to be confused with food loss, refers specifically to edible items that are discarded, despite being completely fit for human consumption, following initial production stages such as harvest and transportation.
Between restaurant, retailer and household waste, massive amounts of edible food are wasted every single day, all around the globe. Despite much of this waste being avoidable, the fact remains that thousands of pounds of viable food travel from farms to landfills each year. From both a human interest and environmental perspective, food waste represents a crisis with significant consequences.  
According to a 2018 report on Global Food Waste and its Environmental Impact, "An estimated 1.3 billion tonnes of food is wasted globally each year, one third of all food produced for human consumption."
A 2019 Technical Report on The Avoidable Crisis of Food Waste by Second Harvest highlights that in Canada alone, the annual avoidable food loss and waste totals 11.2 million metric tonnes, reaching a total value of $49.5 billion. According to the report, this amount "equates to 3% of Canada's 2016 GDP and would feed every person living in Canada for almost 5 months" (6). 
In addition to harming the community, food waste negatively impacts the environment by creating a massive drain on existing resources without reason. "When edible items are discarded, it's not just food that is wasted. Consider all the resources required to bring food from the farm to your table: water for irrigation, land for planting, fuel for powering harvest and transport vehicles … when restaurant owners fill their rubbish bins with uneaten meals, all those resources are essentially wasted" (1).
Reallocating surplus goods, as opposed to throwing them away, is a critical step in reducing food waste, minimizing the carbon footprint of the agricultural sector, and aiding individuals in gaining access to basic needs. According to Second Harvest, "Four million Canadians have insufficient access to food. Nevertheless, of the avoidable and edible food loss and waste (FLW) that occurs along the value chain, an estimated 86 percent is currently not rescued and redistributed" (6).
In Calgary, a number of citywide and business specific "food rescue" programs are in place with the goal of addressing and reducing those staggering statistics. Organizations such as the Leftovers Foundation reduce food waste by collecting and redirecting leftover products to places in need, such as shelters or charities, as opposed to letting them be thrown away at the end of each day.  
With three locations across Calgary, Edmonton and Winnipeg, the Leftovers Foundation works with local restaurants, bakeries, grocers and distributors to redirect excess edible food where it is needed most. In Calgary, city coordinators work closely with food donors and service agencies to establish weekly and bi-weekly routes for pick up and drop off by volunteers. The Leftovers Foundation fulfills service agency food needs on both a scheduled and as-needed basis. "We are the connection point between people who have good, edible, nutritious food to donate," says Audra Stevenson, Interim CEO for the Leftovers Foundation, "and those who are unable to put food on their plates." 
In 2019, the Leftovers Foundation launched their Food Rescue app in partnership with Technovation, to streamline connections between volunteers and food redirection routes. Stevenson describes the app as a "game-changer" for the organization, and as a result, the Leftovers Foundation has been able to standardize and scale their operations much more effectively.
In this line of work, where the ultimate goal is to reduce food waste, food poverty, and the associated environmental impacts, collaboration is key. The Leftovers Foundation works collaboratively with other food rescue services around the city to avoid duplication and ensure all the food that can be saved, gets saved. "We're supportive of every possible food rescue initiative," says Stevenson, "It's about every pound of food that makes it way onto someone's plate instead of into the landfill." 
Other food rescue resources: 
Calgary Food Bank Food Rescue and Share Program
https://www.calgaryfoodbank.com/foodmovement/
Kerby Centre Food Rescue
https://www.kerbycentre.com/support-services/foodrescue/
Zero Waste YYC
https://www.facebook.com/yyc.zerowaste/
In the war on food waste, every effort counts. "Food insecurity is becoming a bigger and bigger problem with COVID," says Stevenson, "It's not going to just go away. Any way you can get involved with our systems, whether it's volunteering, donating, just paying attention to gaps in the community – now is the time to get involved and help reduce food waste." 
For more information on the Leftovers Foundation and how to get involved in Calgary's efforts to reduce food waste, visit https://rescuefood.ca
For more stories, visit Todayville Calgary.
We Haven't Been Able To Extract Ourselves From Our Industry