"Excessive Risk Aversion" Red Deer South MLA calls for less fear and more freedom and hope in the battle against COVID19
A message from Red Deer South MLA Jason Stephan
This week I stood in the Alberta Legislature making a Member Statement sharing the sentiments of many constituents in Red Deer which I share.
Lockdowns and shutdowns destroy livelihoods, undermining long term mental and emotional health. Young adults and our children, generally at lower risk from COVID, can be particularly vulnerable, and need to see less fear and excessive risk aversion and more freedom and hope.
The statement:
Please find attached the full text of the Member Statement with the references to the Speaker removed. The video of the member statement is available here:
I am blessed to be the father of two adult sons and a teenage daughter who I love.
Like many parents, I am concerned about the impact health orders are having on the mental health of our children.
I feel job watching my sons become independent of their parents, to seek happiness as the individually see fit.
Yet, like many parents, I see the work and effort of young adults threatened by calls for lockdowns with devastating economic consequences.
This ought not to be. Some of the loudest voices calling for lockdowns, will not lose a penny of pay, while those impacted may lose it all.
COVID should be respected; but children are low risk – not a single school age child has died from COVID in Alberta. Yet, there is excessive risk aversion – a single positive COVID case in a high school should not result in 118 other students sent home to isolate, just because they were in the same class, notwithstanding physical distancing is respected, with good health and no symptoms.
School sports, colleges and universities are too shut down.
There is excessive risk aversion and fear – with negative long-term health impacts for children and young adults at low risk from COVID.
There needs to be a principled vision of hope.
The WHO defines health as a state of complete physical, mental and social well-being, and not merely the absence of disease or infirmity.
Orders, lockdowns and shutdowns are not healthy – imposing long term physical, mental and social health costs, especially on our children.
Click this link to see this statement as it was made in the Alberta Legislature: https://www.facebook.com/JasonStephanMLA/videos/137607104371116/
Judge sides with Enbridge Inc. in Michigan's latest effort to halt Line 5 pipeline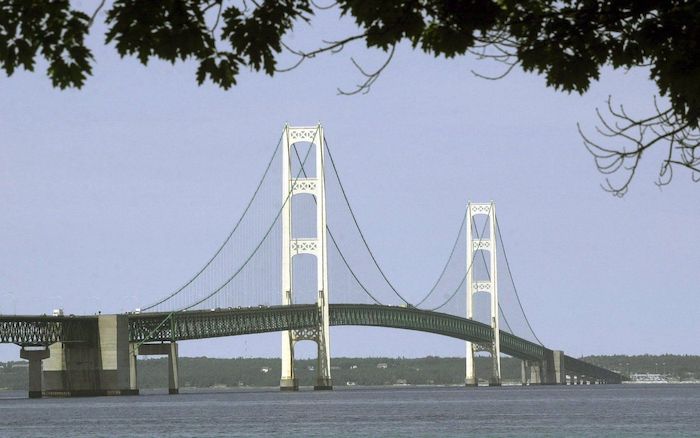 A judge in Michigan has ruled in favour of Enbridge Inc. in the company's long-running dispute with the state over the Line 5 cross-border pipeline.
In her ruling, Judge Janet Neff says the case belongs in federal court — a blow to Michigan Gov. Gretchen Whitmer's bid to shut down the pipeline.
It's the second time in nine months that Neff has sided with Enbridge on the question of jurisdiction.
Whitmer has been trying since November 2020 to shut down Line 5 for fear of a spill in the Straits of Mackinac, where the pipeline crosses the Great Lakes.
Proponents, including Canada's federal government, call Line 5 a vital and indispensable source of energy for Ontario, Quebec and several Midwestern states.
Environmental activists fear an anchor strike or technical failure could trigger a catastrophe in one of the area's most important watersheds.
This report by The Canadian Press was first published Aug. 18, 2022.
Reports: Flames closing in on signing UFA forward Nazem Kadri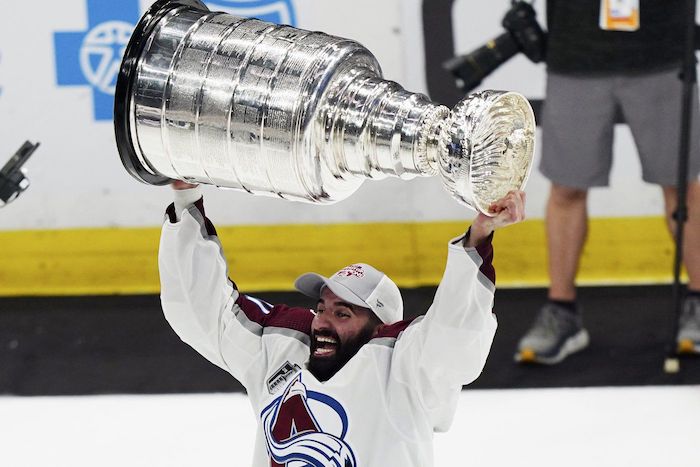 The Calgary Flames are closing in on a deal to sign unrestricted free agent Nazem Kadri, according to multiple media reports.
Sportsnet reported the deal is for seven years at US$7 million per season.
The Flames, according to Sportsnet and TSN, are moving forward Sean Monahan to the Montreal Canadiens to create salary cap space for Kadri's contract. Details of that trade have not been released.
The 32-year-old Kadri was one of the biggest names available in free agency after an All-Star season with Colorado that ended with the Avalanche winning the Stanley Cup.
Kadri had 87 points (28 goals, 59 assists) in 71 games for the Avalanche in 2021-22.
He added 15 points (seven goals, eight assists) in 16 playoff games, including the overtime winner in Game 4 of the Stanley Cup final against Tampa Bay. That was his return to action after being injured in Game 3 of the Western Conference final after being hit from behind by Edmonton forward Evander Kane.
Kadri's signing would be the latest chapter of a chaotic off-season for the Flames.
Calgary lost leading scorer and Hart Trophy candidate Johnny Gaudreau to the Columbus Blue Jackets early in free agency, then was informed that star forward Matt Tkachuk would not sign a contract extension after the upcoming season.
The Flames dealt Tkachuk to Florida for a package that included forward Jonathan Huberdeau, who had 115 points last season, and defenceman Mackenzie Weegar.
The Flames then locked up Huberdeau long-term with an eight-year, US$84-million contract extension.
Monahan, selected sixth overall by the Flames in the 2013 NHL Entry Draft, has played nine seasons in Calgary. The three-time 30-goal scorer tallied just eight goals and 15 assists for 23 points in 65 games last season.
This report by The Canadian Press was first published Aug. 18, 222.