The Term "Starving Artist" Now Holds More Weight In Alberta, But There's Hope.
Large and small organisations are coming together to support musicians struggling through this financial crisis. Multiple industries have taken some hard hits in recent weeks and it is looking like there are still troubles on the horizon. If we look at the effects of what an isolation order and social distancing have on our daily lives, individuals and groups who earn their income through social events will be left with few choices.
One thing that the music industry holds true is their support for passionate people to be successful in their own way. These are the kind of people who take their form of art and consistently innovate to create their own success, to which deserves a lot of respect in the current economic climate. We have all heard of the "starving artist" stage of a musician's career. Now with stripped grocery stores and cancelled social gatherings of 15 people in Alberta, that phrase now holds more weight.
Let's be clear, certain successful artists who have gained a high level of success, public awareness and can be seen driving brand new Escalades around LA may still take a hit financially, however now is the time to support the industry as individuals or groups that don't have those same means and are struggling to pay their bills. For those who have had shows, tours, private bookings and event stages cancelled for the foreseeable future, there are multiple resources out there to get through the next few months.
Unison Benevolent Fund
Unison Benevolent Fund is a non-profit, registered charity that provides counselling and emergency relief services to the Canadian music community. Unison has helped over 1000 individuals and their families in every province and territory, as well as Canadians living abroad during times of crisis. They also received a 1900% increase in registrations since the coronavirus outbreak.
"We are here to help professional music makers in times of hardship, illness or economic difficulties"
They feel the pain for the music industry and want to act as a support role at this time. To that point they have resources for musicians and created a self care Sunday blog. They also have information on the music industry and how artists are innovating their approach. Check out their website to apply for financial assistance or for more information on the music industry.
Stan Brown Benevolent Fund
This is a fund made available for all Calgary Musician Association members that have fallen into hardship. The Stan Brown Benevolent Fund originated when the Association introduced an annual showcase called 'Musicalgary'. It was an initiative from the early 90's that helped to promote the musical talents and diversity of the membership. To make sure that any excess revenue was put to good use, the Health & Welfare Fund was born. Check out the Calgary Musicians Association to learn more about their work with the industry and their support for musicians in our city.
"These are difficult times. The Stan Brown Benevolent Fund is available to CMA members in need"
CERB Canada's Response for financial support to individuals
Any of us that have been keeping up to date with the news have been made aware of the emergency support benefit and the rushed EI applications over the last few weeks. The new Canada Emergency Response Benefit (CERB) will launch an online application in early April. As directed by prime minister Trudeau, the government recommends having an account setup on the Canada Revenue Agency with your direct deposit integrated so that once the application software becomes available you will receive the funds faster. If you want to learn more about this emergency benefit, check out this resource page.
Spotify Music Relief Project
Some of our favourite music streaming platforms have also released information and resources for artists that are struggling with the current pandemic and staying connected with their listeners. Spotify released a COVID-19 Music Relief project working with non profit organisations and donated funds to support their initiatives. They are making a donation to these organizations and will match donations made via the Spotify COVID-19 Music Relief page dollar-for-dollar up to a total Spotify contribution of $10 million.
Soundcloud
Soundcloud released numerous resources and podcasts for artists and musicians that are feeling the distress. They released an article on 7 ways to stay connected with your fans during COVID-19. With so many people at home, now is a good time to reset your intentions with your music and how you want to grow your audience. Hopefully before no time, we will be back in venues and concert halls enjoying the creativity and art that our local musicians have to offer.
Community
In a time like this community means more than ever. There are multiple Facebook groups like
Canadian Musicians Association, Calgary Local Music, Music Calgary and the Canadian Federation of Musicians. If you're in the same situation as a lot of musicians in our city, why not reach out to these groups and share your insight into how you are innovating in these times.
From all of us at Todayville Calgary, we wish all of our local musicians and their families the best of health and wellbeing. We look forward to hearing and seeing you all live very soon.
For more stories, visit Todayville Calgary
WestJet sets sights on low-cost leisure with purchase of 42 more airplanes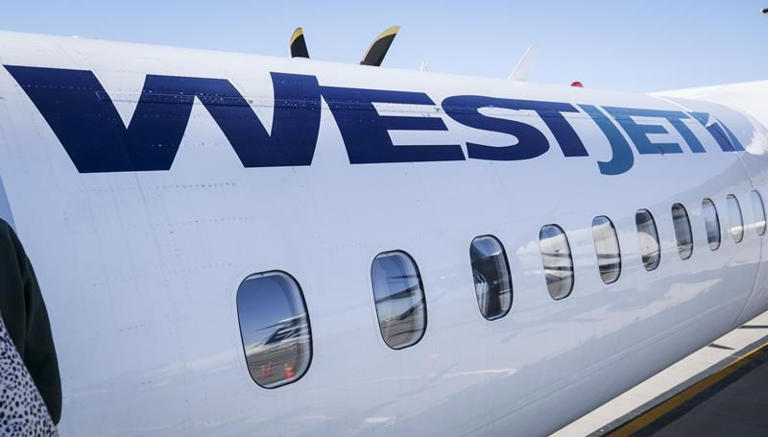 WestJet is making a substantial addition to its fleet with the purchase of 42 aircraft as the airline plans to expand its low-cost offerings, with plans to add routes to sun destinations from cities across Canada.
The Calgary-based airline announced the agreement with Boeing for the purchase of the 737-10 MAX planes on Thursday.
The purchase, which was on top of an existing order of 23 aircraft, includes the option to add 22 more planes depending on demand.
The purchase is a part of the airline's plan to expand its low-cost offerings and offer sun and leisure flying across Canada, said WestJet Group's chief executive officer, Alexis von Hoensbroech.
Earlier this month, WestJet said in a press release that it would be suspending several routes to Atlantic Canada, including flights between Halifax and Montreal, as of Oct. 28. Spring flight schedules are not yet available.
WestJet chief commercial officer John Weatherill said the decision was difficult but will help in the long run, as the airline shifts more of its eastern routes to sun and leisure destinations.
However, he said WestJet is not stopping Atlantic flights completely; instead, von Hoensbroech said the airline plans to ramp up its cross-country flights and flights from the East to leisure destinations including the Southern U.S. and the Caribbean.
"What we will do less, is flying within the East," said von Hoensbroech. "So flights between Montreal and Toronto will decrease but Montreal to Cancun will increase."
"We are a low-cost carrier and we want to improve our low-cost positioning," said von Hoensbroech.
Supporting this move is the pending Sunwing acquisition, given Sunwing's focus of servicing Eastern Canada's leisure market, said WestJet's chief executive officer.
Brought with the incoming aircraft is the need for more cabin crew, ground handlers and pilots, a challenge recognized by WestJet's chief executive officer, as staffing levels have been an industry-wide problem after the return of domestic and international travel.
While some roles are more challenging to fill, von Hoensbroech said that he is confident WestJet will find enough staff for the expansion and said it will create hundreds and thousands of additional job and career opportunities within WestJet.
"If you're a pilot and you are joining an airline that is growing, this will give you a faster track to become a captain than if you are joining an airline that is not growing as fast as we do," said von Hoensbroech.
WestJet says the Boeing 737-10 MAX provides the lowest cost per seat among mid-range aircraft and is part of the airline's plan to offer more affordable flights.
The order will start delivering at the end of 2024 through to 2028, expanding the fleet by 65 aircraft over six years.
WestJet wouldn't yet say whether the 42 additional aircraft will service WestJet alone or if they will also fly under Swoop, the airline's ultra-low-cost carrier.
This report by The Canadian Press was first published Sept. 29, 2022.
Caitlin Yardley, The Canadian Press
Police say toddler's death in southeast Calgary being treated as suspicious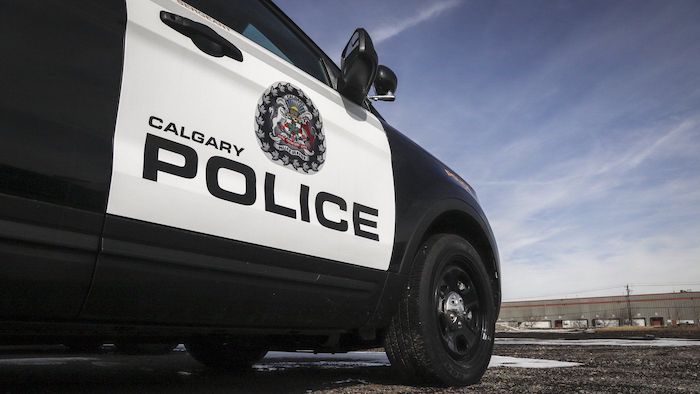 Police say they are investigating the death of a toddler in southeast Calgary.
Emergency crews were called to a home in the community of Midnapore around 2:15 a.m. Thursday and found a two-year-old girl in medical distress.
Police say the child was taken to hospital by ambulance but later died.
They say the toddler's death is being treated as suspicious.
Detectives are interviewing people to try to determine what happened before the child's death.
An autopsy is to be done Friday morning.
This report by The Canadian Press was first published Sept. 29, 2022.