The Great Wealth Transfer – Billions To Change Hands By 2026
Here comes the boom.
What is 'The Great Wealth Transfer'?
This term has been coined by several major wealth managers across North America; referring to the tremendous amount of wealth that will be transferred to younger generations over the next decade. Wealth amassed by baby boomers will eventually be passed down to their families or beneficiaries, typically with the aid of a trusted wealth manager or financial advisor.
Similar in a way to climate change, when we visit some of the data that has been reported in both Canada and the US, this issue seems to be far more pressing than most people are aware. Depending on the publication, the exact amount of wealth that will be transferred is questionable. Cited in Forbes, a report done by the Coldwell Banker Global Luxury® program and WealthEngine claim that $68 Trillion will change hands in the US by 2030.
We spoke with Gwen Becker and Devin St. Louis, two VP's, Portfolio Managers and Wealth Advisors for RBC Wealth Management, offering their expert insight into the industry and the vast amount of wealth that is changing hands in Canada.
According to RBC Wealth Management, their numbers in terms of the wealth transfer report $150 billion is set to change hands by 2026. The industry as a whole is at the forefront of this generational shift, whereas a trusted advisor can onboard younger family members to ensure the highest level of support through the process. Gwen offers her perspective:
"Certainly just around the corner; something that we are definitely paying attention to. My practice has always been very relationship-driven. It has been my privilege to advise many of my clients for decades. I have been intentional to welcome and include multiple generations of the same family. I advise grandparents who are now in their 90s, to which the majority of their children are my clients and even beginning to onboard grandchildren."
This is an example of what is referred to as multi-generational estate planning. Being in the midst of the 'great transfer of wealth', this type of planning is crucial for advisors to implement early so they can continue to support the same family in the future. According to the Canadian Financial Capability Survey conducted in 2019, 51% of Canadians over the age of 65 will refer to a financial advisor to seek literacy and support. Contrary to that, Canadians aged 18-34 show that 51% are more likely to use online resources to aid in their financial literacy.
Devin offers his perspective on how the importance of family legacy plays a role when an advisor poses this question: What is your wealth for?
"If you sat down with a couple 10 years ago, they may say, when I pass away, whatever wealth is left can be distributed evenly amongst our children. That has changed quite a lot now because elder family members are now more concerned about how their wealth is passed on to the next generation. Onboarding grandchildren can ensure that a family legacy that receives their wealth, uses it to benefit their family and their community."
An important question to consider. Clearly there is a shift in attitude towards having a family legacy live on through younger generations of a family. Evident that having the support of a financial advisor or wealth manager not only ensures the most efficient use of your money and assets but also ensures financial stability for your family in their future.
If we revisit the above study in how a younger demographic is more likely to utilize online resources, interesting how a more digitally inclined audience will be receptive to advisors. Boiling down to how millennials and younger age groups will perceive wealth management if those in that space fail to offer their services through online communication.
Devin agrees that RBC is uniquely positioned for this digital shift:
"interesting that everybody had to transform their processes online through this COVID-19 pandemic. Every company has been forced to step up their technology means, RBC has definitely risen to that occasion. RBC has adapted quickly, improving a great technology base that already existed. I don't perceive it at this point to be a challenge. I believe we have the right focus. I think it'll be a good transition for us."
Gwen continues:
"I do agree that RBC is very well positioned. The younger generations below millennials that would eventually take over some of this wealth carries some challenges. How does that age demographic think, and what are their expectations of wealth management or financial advisors? It is difficult to understand what that generation will expect out of digital advisors. Estate planning matters, and it will always be tied to you knowing the family, it's a relationship business"
Consider that RBC Wealth Management oversees $1.05 trillion globally under their administration, has over 4,800 professionals to serve their clients and was the recipient of the highest-ranking bank-owned investment brokerage by the 2020 Investment Executive Brokerage Report Card, safe to say their decades of professionalism, expertise and 'get it done' attitude speaks for itself.
So, what does this mean for younger members of families who may not understand the field of wealth management?
Starting the conversation early
Whether you are the elder family member who has their financial 'quarterback' preparing their estate to change hands or are younger family members who may be the beneficiary of wealth in the near future, starting the conversation amongst family members early is important for the process to be successful. Considering that some possessions have more than just monetary value, but an emotional tie to the family legacy can be a difficult asset to distribute evenly. Of course, it can be a tough conversation to have, it may involve discussing the passing away of a loved one or even setting a plan to cover future expenses. Gwen mentions:
"I encourage my clients to have open conversations with their children while they are alive so that their intentions are clear. Depending on the dynamics of the family, things such as an annual family meeting with a beneficiary can be effective once it's put in place. If they are not comfortable leading that conversation, bring a trusted adviser to the table to be impartial and logical."
There is no way to know what ramifications will come of this 'great transfer of wealth'. It may be that we see the resurgence of a strong bull market in the near future, we may see new tech innovation that we cannot yet grasp or new business investments that continue to disrupt traditional processes. Only time will tell.
For more stories, visit Todayville Calgary
Telus Corp. marks opening of Telus Sky in downtown Calgary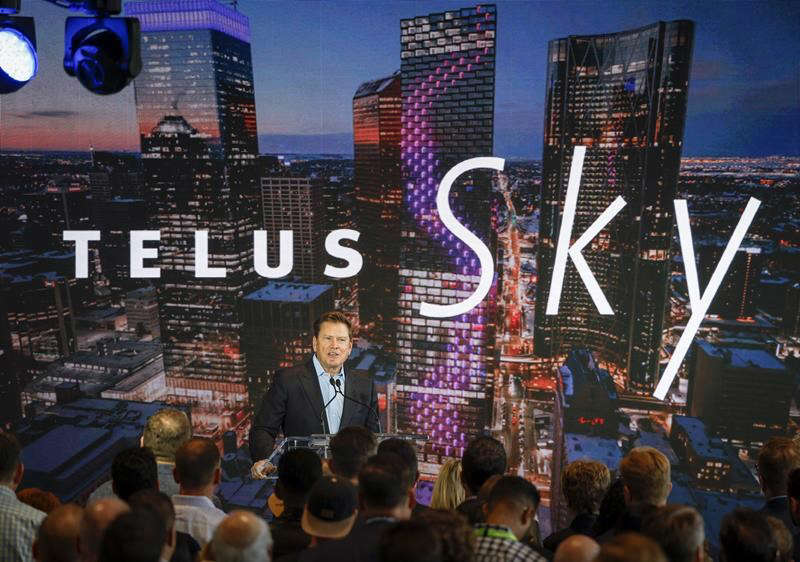 CALGARY — Telus Corp. marked the opening of its new 60-storey Calgary headquarters on Wednesday.
The new $400-million skyscraper, Telus Sky, has been in development for nine years and is now the third-tallest building in downtown Calgary. It features 750,000 square feet of office and retail space as well as 326 rental homes.
The building's eye-catching design, by architects Bjarke Ingels Group (BIG) and Dialog, along with developer partner Westbank and Allied, starts with a rectangular floorplate and then gradually twists as it rises.
Integrated into the facade of Telus Sky is Canada's largest public art display. "Northern Lights" by Canadian author and artist, Douglas Coupland, creates a light show across the building's exterior.
Telus Sky will be home to more than 1,600 Telus employees. It joins TELUS Garden in Vancouver, TELUS Harbour Toronto, TELUS House Ottawa, and Place TELUS Québec as one of the company's LEED (Leadership in Energy and Environmental Design) Platinum-certified buildings.
Among the building's environmental features is a storm water management system that recycles rainwater for use in washroom toilets, reducing the building's municipal water demand by 70 per cent.
This report by The Canadian Press was first published July 6, 2022.
Companies in this story: (TSX:T)
Amanda Stephenson, The Canadian Press
Telus signs deal to buy LifeWorks in deal valued at $2.9 billion including debt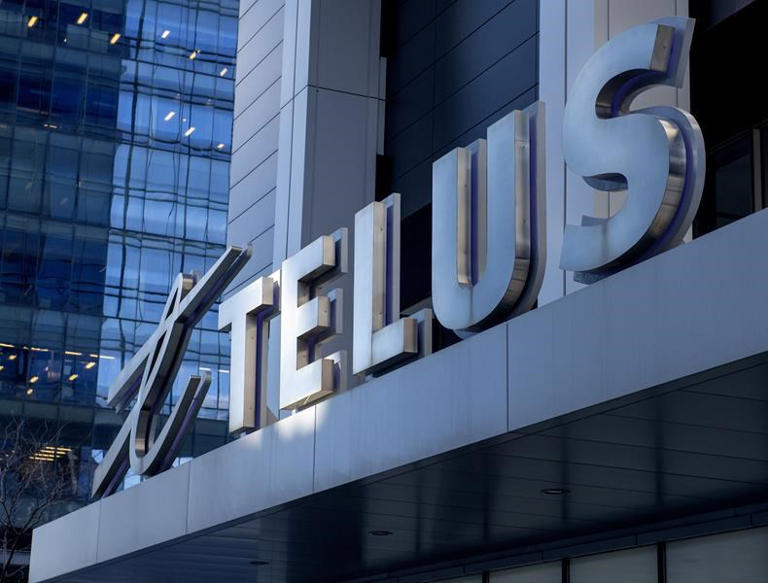 VANCOUVER — Telus Corp. has signed a deal to buy LifeWorks Inc. valued at $2.9 billion including debt as it pushes further into employee wellness and healthcare services.
LifeWorks, formerly known as Morneau Shepell, is an HR firm that helps companies with employee and family assistance plans, absence management, pension and benefits administration and retirement planning.
The transaction will add LifeWorks' employee and family assistance program and benefit administration capabilities to Telus Health's digital technologies.
Telus Health offers virtual care and provides patients access to digital pharmacy options, home health monitoring and electronic health records.
"This transaction is financially compelling and strategically attractive to Telus, and a natural complement to Telus Health," Telus CFO Doug French said in a statement Thursday.
The move comes as digital health and virtual care services saw great success during the COVID-19 pandemic amid lockdowns and concerns about spreading the virus.
Under the agreement, LifeWorks shareholders will have the option to receive $33 in cash or 1.0642 Telus shares for each LifeWorks share, subject to proration.
The amount of cash and number of shares will be limited so that Telus will pay for half the deal in cash and half in shares.
Scotiabank analyst Jeffrey Fan sees the transaction strengthening Telus' place in the digital health industry.
"This acquisition will position the company as not only a significant force in the corporate well-being and EAP (employee assistance program) space in Canada but also opens the potential for more growth and tuck-ins internationally," he said in a note to clients.
Desjardins analyst Jerome Dubreuil also views the proposed acquisition as a positive for Telus.
"The deal could also significantly increase Telus Health's scale and make the unit mostly self-sufficient in terms of funding new initiatives," he said in a note to clients.
Telus expects the transaction to help generate annual savings in the range of $170 million to $200 million over the next three-to-five years.
The combined companies have corporate clients across Canada, the U.S. and in over 160 countries covering more than 50 million lives globally.
While analysts are generally positive on the deal, some money managers aren't totally excited about it in this market climate.
"The premium (Telus) is paying in a market that is only going one way is not a good look," said Baskin Wealth Management's chief investment officer Barry Schwartz.
The deal requires support by a two-thirds majority vote by LifeWorks shareholders as well as court and other regulatory approvals.
The companies hope to close the deal in the fourth quarter of 2022.
Telus said on the conference call with analysts that it does not anticipate much overlap on services between the two organizations both in Canada and internationally, and expects the regulatory process to be "smooth sailing."
LifeWorks shares closed at $18.20 on the Toronto Stock Exchange on Wednesday. Telus shares closed at $29.36.
News of the deal sent LifeWorks stock up nearly 69 per cent in early trading Thursday.
This report by The Canadian Press was first published June 16, 2022.
Companies in this story: (TSX:T, TSX:LWRK)
The Canadian Press