Hotels Live – History In The Making For Calgary Music Fans
You read that right. When we talk about 'disrupting the space' from an innovation perspective, we think of new-to-market technology, products or software that in some way the consumer would benefit without that person first identifying the challenge or the solution. This is something different.
Hotels and live music have co-existed for decades in various tourist destinations around the world, but never in history have they coincided for Calgarians.
Hotels Live, a welcomed new venture that combines the experience of a hotel stay with the live music industry here in Alberta. Founded by award-winning Canadian music industry veteran Rob Cyrynowski. In collaboration with the Ramada Plaza Calgary, Livestar Entertainment Canada and Canadian ticketing company Showpass, they have combined the experience to be a one-stop shop for music lovers of all genres. 
To offer a brief summary, Hotels Live is hosting live music in the pool deck area of the Ramada Plaza Calgary. These concerts can be viewed from your own hotel room balcony while you stay socially distant and mitigate any risk for entering large crowds. Rightly so, as we make the shift to mandatory mask-wearing inside public spaces.
This gives local artists an opportunity to entertain their fans through a unique new experience, Hotels Live will continue to promote artists and be the winds of change well needed in our community. 
We spoke with Marnie Crowe, Director of Sales and Revenue for the Ramada Plaza Calgary to get her thoughts on this new partnership. 
"There is the opportunity for this to be something in addition to the traditional viewing experience. We are learning that there are a lot of people who have not been able to go to a venue for a long time for a variety of reasons. We want this to be a long term additional experience for those who are looking for something new even when we as a community get back to traditional live shows." 
Upcoming Shows
August 7th, 7:00 pm – CCMA nominated festival, Diesel Bird Hotel Music Festival 
"The world's first hotel music festival featuring some of today's most exciting Canadian country artists, nominee for the Country Festival, Fair or Exhibition of the Year Award by the CCMA" 
August 15th, 7:00 pm – Rock Double-Bill BC/DC & Brokentoyz
"Double-Bill Rock Concert featuring both BC/DC (High Voltage Rock N' Roll) & Broken Toyz – (80's Hair Metal)"
September 5th, 7:00 pm – A Celebration of Love Drag Show
"In celebration of the 30th Anniversary of Calgary Pride and presented by Plain Jane Events, guests will experience the very first Hotel Balcony Drag Show in history."
As we continue to support local businesses as a community, a major focus has been to promote local tourism in our own community. Marnie offers an additional perspective in line with this focus. 
"We will continue to support local artists and the live music industry here in Calgary. With it being a hotel experience, it does offer the opportunity to extend your stay for an entire weekend rather than just the night of the show, allowing you to explore other parts of the downtown core that you have yet to discover."  
If you would like to learn more about Hotels Live, or to stay updated with the Ramada Plaza Calgary hosting future shows, or to discover the great work being done by all the parties involved, be sure to check out their websites for future updates or follow them on the social media via the links below.
For more stories, visit Todayville Calgary
Will Nenshi Seek a Fourth Term in the 2021 Calgary General Election?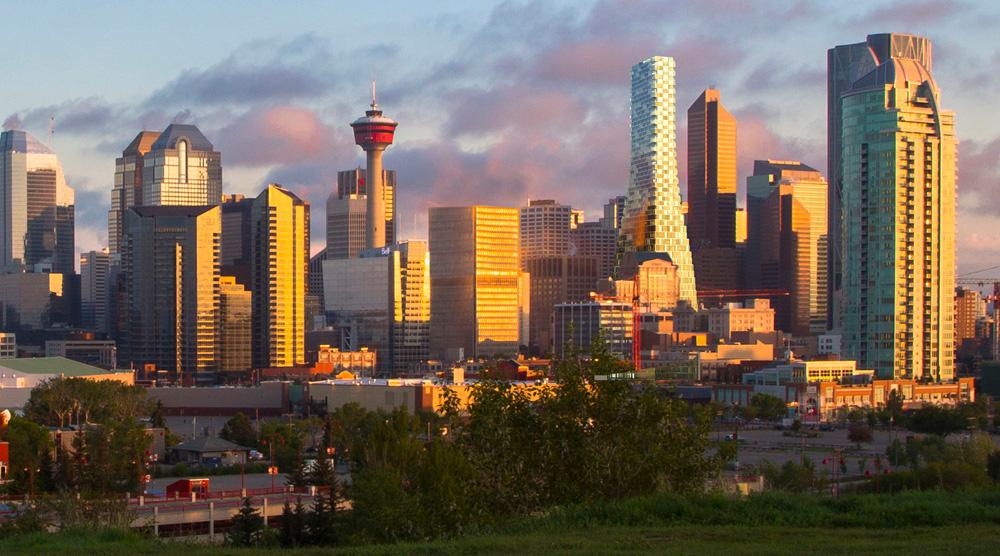 After a tumultuous 2020, characterized by public outcries and wavering political leadership, the Calgary General Election is scheduled to take place on October 18, 2021. Nominations opened on January 4, and will close on September 20, one month before the election. 
The Calgary race currently features 9 prospective candidates who have announced their intentions to run for the position of mayor in October. The majority of these announcements were expressed on social media, however, the City of Calgary website currently lists only 2 official mayoral candidates who have submitted their forms. 
James Desautels announced his candidacy early, in August 2020. 
Ward 11 Councilor Jeromy Farkas announced his candidacy in September 2020, along with Emile Gabriel and previous candidate Larry Heather.
Brad Field announced his intent to run on November 18th, 2020. 
Chibunna Theodore Ogbonna, who goes by Teddy, also announced his intent to run in November 2020. 
Shaoli Wang shared his intent to run in December 2020. 
 Most recently, Ward 3 Councilor Jyoti Gondek announced her intent to run on Wednesday, January 13th, along with former president of the Kerby Centre for seniors, Zane Novak, who announced his intent to run on Wednesday morning. 
Naheed Nenshi, who has held the position of Mayor in Calgary since his election in 2010, has yet to announce his intentions for this year's race. He has expressed uncertainty regarding running for a fourth term in the city, and was reported by Global News in December simply stating, "It's bad procrastination on my part, but we are dealing with a pandemic and nobody's got time for politics right now. We have to be focused on public health." Officials are expecting Nenshi to announce his plans soon.  
Similar to the Canadian Federal model, Calgary's current political structure does not impose a term limit on government officials, meaning the mayor can hold office as long as he maintains the popular vote. Councilor Joe Magliocca proposed introducing term limits in 2018, which would restrict mayors and city councilors to serving a maximum of 3 terms. However, following a controversial debate, the motion was defeated by council. 
Following the havoc of 2020, this year's race promises to be an interesting one. The candidates advocate for disparate approaches to economic recovery in the wake of COVID-19's detrimental effects on the local business landscape and Calgary communities. It is unclear whether Calgarians desire for strong political leadership in the midst of deeply uncertain times will manifest in the re-election of our current mayor should he choose to run once again, or in the election of a new candidate to lead Calgary into a prosperous future. Only time will tell.
For more stories, visit Todayville Calgary.
"Years in the Making" – The First Legal Psychedelic Assisted Therapy Treatment Conducted in Calgary
Poor mental health among Canadians is still rampant across the country. The traditional means to treat the various issues many suffer from have only offered ways to manage and mitigate symptoms with long-term dosing. Now in the beginning months of 2021, with a large majority of society isolating in their homes both with and without family members around them, mental health across the board continues to be a growing issue. 
To offer some pretext into the world of science-driven research on psychedelics. One can argue that the first legal study of assisted psychedelic therapy conducted at John Hopkins University back in 2000, lead by head researcher Roland Griffiths was the first credible research in thirty years to investigate the benefits of using psilocybin, an active hallucinogenic found in 'magic mushrooms', in assisted therapeutic sessions. The results of this study were published in July of 2006, referred to as a landmark study that alone opened the door to similar studies to capture legal status with confidence in this treatment method. 
As mentioned by clinical psychologist Jordan Peterson whilst speaking about this study passing regulatory and ethics committees, stated "I think its a testament to Griffiths stature as a researcher that it was allowable ". In regards to public opinion about this study, the message that may prove to be a priority in the near future is that these studies are based on open science, with participants, staff and community observers reviewing the post-therapy session results and each study bears witness to a rigorous review process by health professionals. 
There have been multiple legal studies granted throughout the US and Europe over the last decade. Other non-profits in Canada have assisted in exemption applications for the use of psychedelics, such as the first four palliative patients in Canada to be approved to use psilocybin in British Columbia, the ongoing study of MDMA assisted therapy in Vancouver to treat PTSD and the continued research of ketamine for therapeutic uses in Montreal, to name a few. The University of Toronto was the first Canadian educational institution to be granted legal permission in collaboration with Toronto Centre for Psychedelic Science (TCPS), and Cybin Corp to study these chemicals further for various treatment methods. 
And here we are, with an important distinction for Albertans.
Released through Newswire on December 30th, the ATMA Journeys Centre, in collaboration with the SYNTAC Institute was the first private company in Alberta to be granted legal permission under a recent 'Health Canada Section 56 Exemption' to provide psychedelic-assisted therapy treatment to one candidate. Noted by David Harder, Co-CEO of ATMA and Executive Director of SYNTAC Institute,
 "This first successful treatment has been years in the making. The expansion of ATMA Journey Centers will create the ability for psychedelic-assisted therapy to be made accessible to thousands of Canadians as the government continues to acknowledge and support the evidence-based science and real-life outcomes that are arising from this approach."
The results from the first treatment are referred to as blowing past expectations for this one candidate. For the unaware, psychedelics have been proven in multiple studies to have substantial benefits for individuals who require palliative care, suffering from mental health issues such as depression and anxiety. However, more substantiated data has been with individuals who have been given a life-threatening diagnosis. Where psychedelics cannot cure disease, it can offer these individuals a way to manage their thoughts and emotions during the most difficult time for any individual. 
The results from the first-ever Canadian candidate who was given a terminal cancer diagnosis experienced a transformed outlook on his situation. The initial psychedelic-assisted treatment was conducted on Friday, Jan 1st, 2021 and preliminary outcomes have been noted as 'extremely positive'. 
According to Mr. White, the first candidate accepted in the study had endured 3 years of cancer treatments. After his initial psychedelic experience, he mentions,
"I would say that 50% of the extreme anxiety and depression I have been feeling just disappeared immediately. I suddenly feel at peace within, and for the first time in years, I feel physically and mentally relaxed."
The press release included some remarks from Mr. White's family and partner, who themselves saw a transformation in his mind towards his current situation. His partner Rebecca states,
 "It's as if something has completely flipped a switch," she mentions, "We are absolutely gobsmacked at the impact that a single therapeutic psilocybin journey has had thus far." 
She continues, "[Mr. White] is able to be more present than he has been in almost three years, telling me he loves me and being loving with our dogs. He is suddenly smiling, happy and carefree. I feel like I have my partner back". 
None of this would have been possible without the hard work from both teams at ATMA Journeys Centre and the SYNTAC Institute. Greg Habstritt, the president of ATMA and communications director for the SYNTAC Insitute, speaks upon the work of his colleagues, Health Canada, and what this could mean for countless Canadians.
"Canada is emerging as a global leader in responding to the tsunami of mental and emotional health issues individuals are facing. This is an imminent crisis that faces not just our country but the global population, and we're optimistic that Health Canada will continue to lead the way with legislative and regulatory changes that bring comfort and relief to many more Canadians."
We are still in the early stages of understanding psychedelics. It is challenging to condense all of the research studies conducted over the past 20 years. For decades, psychedelics have held a societal perception that has been perceived to be subhuman, a detriment to human health and as addictive as other class A street drugs, such as cocaine. 
According to a number of respected scientists and New York Times best selling author, 'psychonaut' Michael Pollan, this is inherently false. We as humans fear what we do not understand, and we can now move into a broader understanding of the seeming 'magical' benefits of psychedelics to mental health, managing life-threatening diagnoses and expanding our understanding of consciousness.  
About the ATMA Journeys Centers Inc.
ATMA is a Canadian company focused on delivering effective and innovative healing and transformative experiences that leverage the potential of psychedelic medicine to awaken the inner healer and allow a deeper connection with self, with others and with the beauty of our world.  For more information, visit www.atmajourney.com.
About the Syntac Insititute
SYNTAC Institute is a non-profit organization located in Calgary, Alberta with a mission to bring the healing and transformative power of psychedelic medicine and psychedelic-assisted therapy to Canadians. SYNTAC has been a leader in building the psychedelic community in Canada, including ongoing monthly discussions and the Catalyst Psychedelic Conference. For more information, visit www.syntacinstitute.com.
[Quotes are cited from two releases published on December 30th and January 1st through Newswire.]
For more stories, visit Todayville Calgary