Retail Industry Slashed by Covid-19
How malls and stores across our city are taking measures to flatten the curve
Since The City of Calgary declared a state of emergency on Sunday March 15th, almost
every sector has been affected. This order brought immediate closures to all city owned
recreational facilities, the public library and any YMCA facilities including the Repsol
Centre sports complex.
Following this declaration, franchises and stores across our city have seen temporary
closures to combat any further spread of the virus. We can assume all of us are aware
of the major detriment this will have on our economy. Not often is there a communal
thought given to those who have welcomed our money for products or services.
The country wide chain of malls, Cadillac Fairview has reported to reduce their opening
hours and drastically improve cleaning. If we keep in mind that Cadillac Fairview owns
over 70 malls in 9 provinces, safe to say they will be hit hard. This is to say that tenants
are the ones to be hit the hardest.
How many times have you said the word "Social Distancing" in the last few weeks. This
comes to those as tenants or stand alone businesses in our city being directly affected.
Apple reports: "We will be closing all of our retail stores outside of Greater China until
March 27"
The Hudson's Bay company stated on facebook that they are temporarily closing all
stores nationwide. Also stating "stores will remain closed for two weeks, and reopening
will be assessed at that time. We will continue to serve customers through thebay.com".
A letter from the CEO of the Canadian Tire Corporation stated: "To encourage social
distancing, we are limiting the hours of operation at certain banners, such as at our
Mark's and SportChek stores. Please visit their websites, or check with your local store,
for updated hours of operation. At this time, we plan to maintain standard hours at
Canadian Tire stores, allowing us to continue providing the essentials that Canadians
need"
Cineplex Inc. reports "it will be temporarily closing its network of theatres and
location-based entertainment venues across Canada starting March 16, 2020, through
to April 2, 2020". You can read the full press release here – Press Release.
You may be concerned about what this means for grocery stores. We have all seen
photos and videos of empty shelves across multiple chains, but what are they doing to
drive down the chance of contracting the virus? Check out what Calgary Co-Op is doing
to proactively care for their customers – Calgary Co-Op Covid-19 Measures.
As some may not be aware of what is happening across the globe, one thing that struck
home for St. Patrick's day. Every bar across the country of Ireland is closed for two
weeks, which has never happened in the history of the country. Those poor souls.
It is clear that there is a trend for other retailers following suit. There is no way to know
how the economy will be hit at this time. Sure to say that those panic buying and
stockpiling toilet paper may be ahead of the curve, but the severity of the issue will
continue to play out in the coming weeks.
A lot of us will be fearful of their own health and safety in a time like this. The best way
to keep yourself up to date on information is to follow updates from the World Health
Organisation. Another trusted source for those curious about where our province lies in
the spectrum of outbreak, Alberta Health Services will be reporting all new findings in
the province. They have created an online screening section of their website for those
who feel that may be under the weather. You can find the self screening application
here – Covid-19 Self Assessment.
Click here for more stories from Todayville Calgary.
WestJet sets sights on low-cost leisure with purchase of 42 more airplanes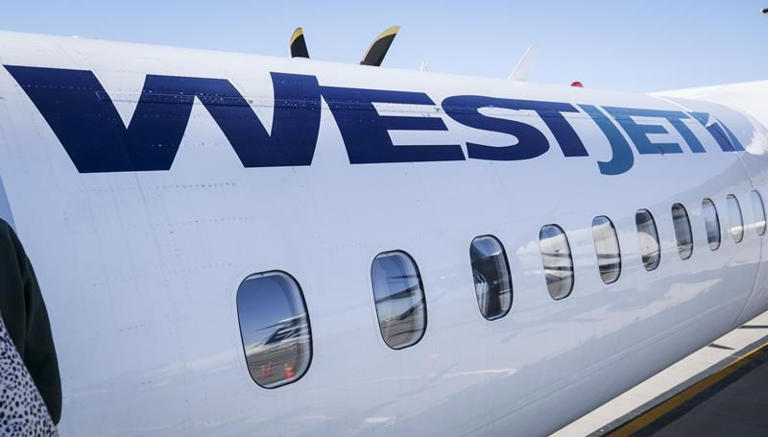 WestJet is making a substantial addition to its fleet with the purchase of 42 aircraft as the airline plans to expand its low-cost offerings, with plans to add routes to sun destinations from cities across Canada.
The Calgary-based airline announced the agreement with Boeing for the purchase of the 737-10 MAX planes on Thursday.
The purchase, which was on top of an existing order of 23 aircraft, includes the option to add 22 more planes depending on demand.
The purchase is a part of the airline's plan to expand its low-cost offerings and offer sun and leisure flying across Canada, said WestJet Group's chief executive officer, Alexis von Hoensbroech.
Earlier this month, WestJet said in a press release that it would be suspending several routes to Atlantic Canada, including flights between Halifax and Montreal, as of Oct. 28. Spring flight schedules are not yet available.
WestJet chief commercial officer John Weatherill said the decision was difficult but will help in the long run, as the airline shifts more of its eastern routes to sun and leisure destinations.
However, he said WestJet is not stopping Atlantic flights completely; instead, von Hoensbroech said the airline plans to ramp up its cross-country flights and flights from the East to leisure destinations including the Southern U.S. and the Caribbean.
"What we will do less, is flying within the East," said von Hoensbroech. "So flights between Montreal and Toronto will decrease but Montreal to Cancun will increase."
"We are a low-cost carrier and we want to improve our low-cost positioning," said von Hoensbroech.
Supporting this move is the pending Sunwing acquisition, given Sunwing's focus of servicing Eastern Canada's leisure market, said WestJet's chief executive officer.
Brought with the incoming aircraft is the need for more cabin crew, ground handlers and pilots, a challenge recognized by WestJet's chief executive officer, as staffing levels have been an industry-wide problem after the return of domestic and international travel.
While some roles are more challenging to fill, von Hoensbroech said that he is confident WestJet will find enough staff for the expansion and said it will create hundreds and thousands of additional job and career opportunities within WestJet.
"If you're a pilot and you are joining an airline that is growing, this will give you a faster track to become a captain than if you are joining an airline that is not growing as fast as we do," said von Hoensbroech.
WestJet says the Boeing 737-10 MAX provides the lowest cost per seat among mid-range aircraft and is part of the airline's plan to offer more affordable flights.
The order will start delivering at the end of 2024 through to 2028, expanding the fleet by 65 aircraft over six years.
WestJet wouldn't yet say whether the 42 additional aircraft will service WestJet alone or if they will also fly under Swoop, the airline's ultra-low-cost carrier.
This report by The Canadian Press was first published Sept. 29, 2022.
Caitlin Yardley, The Canadian Press
Vancouver gas prices pass $2.39, breaking North American record: analyst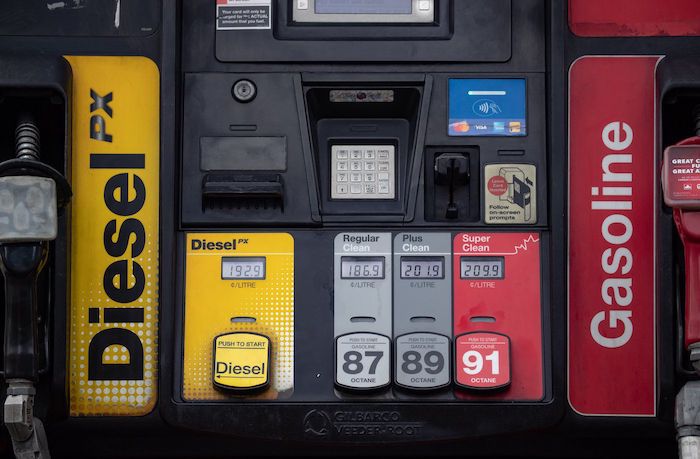 Vancouver – Gas prices in Vancouver hit a new high of more than $2.39 a litre at some stations Thursday, blowing past the previous peak set this summer.
One gas analyst said that's a new all-time record for North America, and expects prices to continue to rise this week.
Dan McTeague, president of Canadians for Affordable Energy, said prices passed the previous record of nearly $2.37 a litre, set in Vancouver in June, due to the temporary shutdown of refineries in the U.S. Pacific Northwest and California.
McTeague said prices will likely rise again then drop fairly quickly once the supply issues are resolved.
"I don't see the all-clear light at the end of the tunnel just yet. It's going to happen and when it does it will be a dramatic drop, probably about 20 cents a litre, not in one fell swoop but very close to that over two or three days," he said.
Gas prices jumped overnight across Canada by almost 20 cents in some places.
McTeague said no one could have predicted gas prices increasing at the speed they have over the past several days.
"The bottom line is that there's not enough supply out there and however we got here, we're going to have to spend a bit more time trying to figure this out because this is the kind of things that bring economies to a standstill," he said.
According to the CAA's price tracker, gas is up nationally by just over three cents on average at $1.58 per litre, with some provinces seeing higher jumps than others.
The CAA says the average gas price across Vancouver was $2.32 on Thursday.
This report by The Canadian Press was first published Sept. 29, 2022.