Pink Press Co. – Young Entrepreneur turns Lockdown Hobby into Successful Small Business
After a long year of uncertainty, business closures and public lockdowns, few people have arrived at the end of 2020 with the same outlook they began the year with.
While the lockdowns and layoffs have been unquestionably difficult for individuals of all ages, from all walks of life, the pandemic measures have cast a light on a certain level of adaptability and creativity for many. From launching online shops, providing contactless deliveries and offering online concerts and shows, individuals from all industries have found a way to remain connected during these socially distant times. Furthermore, using social platforms to connect with their community, countless people have used their time at home to pursue a side hustle or launch their own small business. Among the resounding calls to support local during these tough times, many of these endeavors have been met with extensive support from the community and beyond.
Hannah Olson is a 23-year old Licensed Practical Nurse from Strathmore, Alberta, who has spent the last 7 months alternating between working shifts at 3 different hospitals while launching Pink Press Co., her own modern handcrafted clay earring business.
Hannah became a certified LPN after completing the Licensed Practical Nursing Program at Bow Valley College in 2017, and has been rotating among the Alberta Children's Hospital, Foothills Medical Centre, and Strathmore Hospital for the last 3 years. When the lockdown measures took effect earlier this year, she began using the downtime to pursue her passion for crafting, and discovered she had a knack for clay earrings.
"Initially it was just crafting for pure enjoyment, especially during the lockdown as there was not much else to do anyways," she says. "When I came across my first pair of clay earrings on Instagram, my mom said to me "You could probably make those.""
Pink Press Co. then began in June as an Instagram business page, initially gathering a small community following. Describing her work as a reflection of her personal style, Hannah uses polymer clay and hypoallergenic earring pieces to handcraft unique, custom studs, pendants, dangle and tassel earrings for formal and casual wear. Products range between $12 and $26, plus shipping.

After receiving an extremely positive response and multiple expressions of interest, Hannah expanded her small business further by launching her own Etsy shop in October. According to Hannah, initial orders came from the surrounding community of Strathmore, eventually reaching Calgary and Airdrie as well. However, shortly after opening her Etsy shop, things really took off.
"I've lost track," she says, "There have been nearly 300 orders on Etsy alone, in addition to custom orders on Instagram and physical shop sales." She has now successfully shipped handcrafted earrings all across Alberta, as well as to BC, Saskatchewan, Manitoba and Ontario.
Hannah was scheduled to take part in a number of fall and winter markets this holiday season, which were ultimately cancelled as a result of the ongoing COVID-19 pandemic preventative measures. However, she has remained busy filling and shipping custom orders across Canada, and is looking forward to the opportunity to set up at future markets in the New Year.
To view Pink Press Co.'s collection of handcrafted, hypoallergenic clay earrings online, visit https://www.instagram.com/pink.press.co/or https://www.etsy.com/ca/shop/PinkPressCoByHannah, or take a look at Prairie Grounds Coffee House in Langdon, or Sole Discretion Boutique and Back to Good Market & Deli in Strathmore.
For more stories, visit Todayville Calgary.
Mangiapane nets 3-year deal, $17.4 million from Flames, avoids salary arbitrati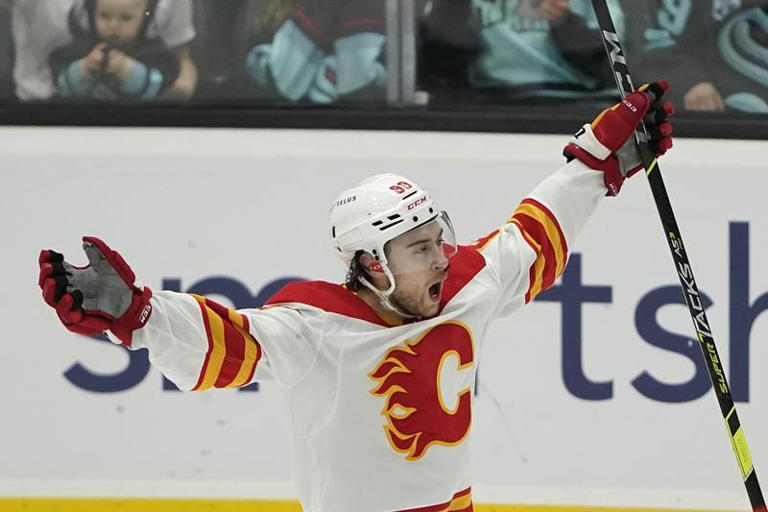 CALGARY — Andrew Mangiapane of the Calgary Flames was rewarded on Monday for setting career highs in goals, assists and points this past season.
The Flames signed the 26-year-old forward to a three-year contract worth $17.4 million.
Mangiapane set career highs in goals (35), assists (20) and points (55) during the 2021-22 NHL season. The winger, who played all 82 regular-season games, finished the season with the fourth-most goals on the Flames and tied for the sixth most road goals in the NHL with 23.
He had three goals and three assists in 12 Stanley Cup playoff games.
Selected by Calgary in the sixth round (No. 166) of the 2015 NHL Entry Draft, Mangiapane has 132 points (78 goals, 54 assists) in 260 regular-season games, and 12 points (six goals, six assists) in 27 playoff games.
Mangiapane was a restricted free agent and avoided a salary arbitration hearing scheduled for Friday.
This report by The Canadian Press was first published Aug. 2, 2022.
The Canadian Press
Sentencing arguments for Calgary man who ran down and killed his wife with U-Haul van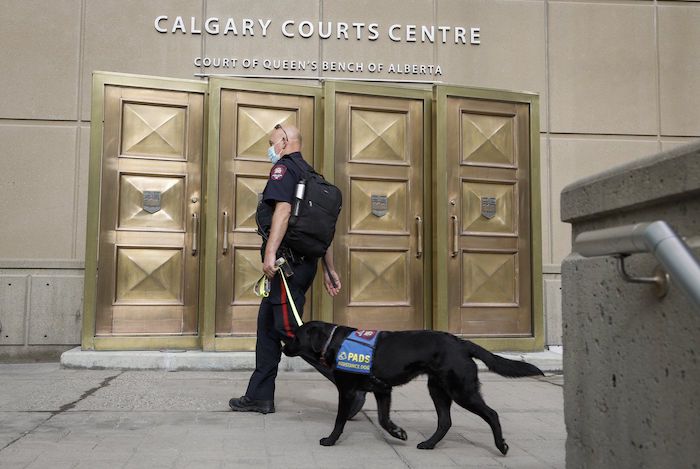 By Bill Graveland in Calgary
A Calgary judge reserved his decision Tuesday on a sentence for a man who deliberately drove over his wife with a U-Haul van during an argument and left her to die alone on a snow-covered street.
Ronald Candaele was convicted of second-degree murder a year ago in the February 2020 killing of Melissa Rae Blommaert.
Candaele already faces a life sentence but the Crown wants him kept in custody for 18 years before he's eligible for parole due to his long history of domestic violence.
"He was violent. He was unpredictable. He dismissed court orders put in place to separate him and Ms. Blommaert for her safety. The murder of Ms. Blommaert on Feb. 10, 2020, was not an isolated incident," said Crown prosecutor Robert Marquette.
"It was part of a long, terrible cycle of domestic violence which culminated in the offender committing the most heinous offence against Ms. Blommaert, taking her life."
Candaele and his wife had been arguing when she got out of the vehicle in the Bowness neighbourhood of northwest Calgary and her husband got behind the wheel.
As she stormed away, Candaele drove the U-Haul into his wife. After running her over, he turned around and drove past her as she lay dying in the street.
The couple had been evicted from their subsidized housing apartment earlier in the day.
Marquette said Candaele also tried to hide his role in her death. When he was first questioned by police, he denied being with his wife and told officers she was missing, had maybe been kidnapped or committed suicide.
Candaele's lawyer, Kim Ross, said his client should only have to serve the minimum of 10 years before being eligible for parole, saying the murder was not planned.
Ross said it happened at 4:10 a.m. and occurred in less than two minutes. He called the relationship a tumultuous one.
"This was a spontaneous, impulsive situation," Ross said. "Two minutes changed the lives of a great many people."
A victim impact statement from Monique Blommaert, the victim's cousin, was presented in court.
In it, she said she has been suffering from anxiety and depression and worries the victim's two children will eventually find out how she died.
"I still have a hard time believing that she's dead and talk to her as if she's still here," said the cousin. "I still can't believe that she was left to die alone in the street, run over and squished like nothing."
Justice Blair Nixon has set the sentencing date for Aug. 31 and asked Candaele if he wanted to address the court.
"I'm sorry about the things that have happened. It was out of my control. I never seen her. She wasn't in front of me at any moment in time," Candaele sobbed.
"I'm a truthful person, sir, but I never seen her. I feel like this isn't right. I maintain my innocence and I know God knows the truth. So does Melissa. So do I. I love her with all my heart and I always will."
This report by The Canadian Press was first published July 26, 2022.