Pink Press Co. – Young Entrepreneur turns Lockdown Hobby into Successful Small Business
After a long year of uncertainty, business closures and public lockdowns, few people have arrived at the end of 2020 with the same outlook they began the year with.
While the lockdowns and layoffs have been unquestionably difficult for individuals of all ages, from all walks of life, the pandemic measures have cast a light on a certain level of adaptability and creativity for many. From launching online shops, providing contactless deliveries and offering online concerts and shows, individuals from all industries have found a way to remain connected during these socially distant times. Furthermore, using social platforms to connect with their community, countless people have used their time at home to pursue a side hustle or launch their own small business. Among the resounding calls to support local during these tough times, many of these endeavors have been met with extensive support from the community and beyond.
Hannah Olson is a 23-year old Licensed Practical Nurse from Strathmore, Alberta, who has spent the last 7 months alternating between working shifts at 3 different hospitals while launching Pink Press Co., her own modern handcrafted clay earring business.
Hannah became a certified LPN after completing the Licensed Practical Nursing Program at Bow Valley College in 2017, and has been rotating among the Alberta Children's Hospital, Foothills Medical Centre, and Strathmore Hospital for the last 3 years. When the lockdown measures took effect earlier this year, she began using the downtime to pursue her passion for crafting, and discovered she had a knack for clay earrings.
"Initially it was just crafting for pure enjoyment, especially during the lockdown as there was not much else to do anyways," she says. "When I came across my first pair of clay earrings on Instagram, my mom said to me "You could probably make those.""
Pink Press Co. then began in June as an Instagram business page, initially gathering a small community following. Describing her work as a reflection of her personal style, Hannah uses polymer clay and hypoallergenic earring pieces to handcraft unique, custom studs, pendants, dangle and tassel earrings for formal and casual wear. Products range between $12 and $26, plus shipping.

After receiving an extremely positive response and multiple expressions of interest, Hannah expanded her small business further by launching her own Etsy shop in October. According to Hannah, initial orders came from the surrounding community of Strathmore, eventually reaching Calgary and Airdrie as well. However, shortly after opening her Etsy shop, things really took off.
"I've lost track," she says, "There have been nearly 300 orders on Etsy alone, in addition to custom orders on Instagram and physical shop sales." She has now successfully shipped handcrafted earrings all across Alberta, as well as to BC, Saskatchewan, Manitoba and Ontario.
Hannah was scheduled to take part in a number of fall and winter markets this holiday season, which were ultimately cancelled as a result of the ongoing COVID-19 pandemic preventative measures. However, she has remained busy filling and shipping custom orders across Canada, and is looking forward to the opportunity to set up at future markets in the New Year.
To view Pink Press Co.'s collection of handcrafted, hypoallergenic clay earrings online, visit https://www.instagram.com/pink.press.co/or https://www.etsy.com/ca/shop/PinkPressCoByHannah, or take a look at Prairie Grounds Coffee House in Langdon, or Sole Discretion Boutique and Back to Good Market & Deli in Strathmore.
For more stories, visit Todayville Calgary.
Teen found guilty of manslaughter in hit-and-run death of Calgary police officer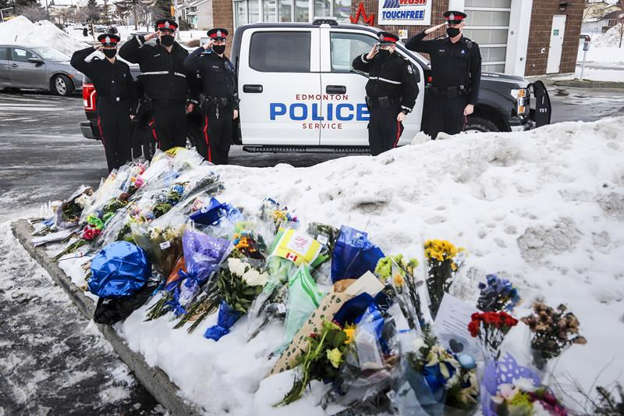 Calgary – A judge has found a teen involved in the hit-and-run death of a Calgary police officer guilty of manslaughter.
Sgt. Andrew Harnett died in hospital on Dec. 31, 2020, after being dragged by a fleeing SUV and falling into the path of an oncoming car.
The driver, who cannot be identified because he was 17 at the time, had testified he was scared when Harnett and another officer approached the vehicle during a traffic stop and he saw Harnett put his hand on his gun.
The teen's lawyer said his client was guilty of manslaughter, but not first-degree murder.
Justice Anna Loparco agreed, saying that although the accused had "outright lied" about the gun, he was in a "panicked state" when he decided to flee and unable to know his actions would cause Harnett's death.
The Crown says it will be seeking an adult sentence.
Loparco says Harnett's behaviour was "exemplary" and there was no indication that he posed a threat to the accused.
"There's no doubt he (the accused) should have realized it was likely to cause death," Loparco said Thursday.
"But I'm unable to conclude this accused turned his mind to the consequences."
This report by The Canadian Press was first published Nov. 10, 2022.
'He's not breathing': Trial begins for Calgary man accused in infant's death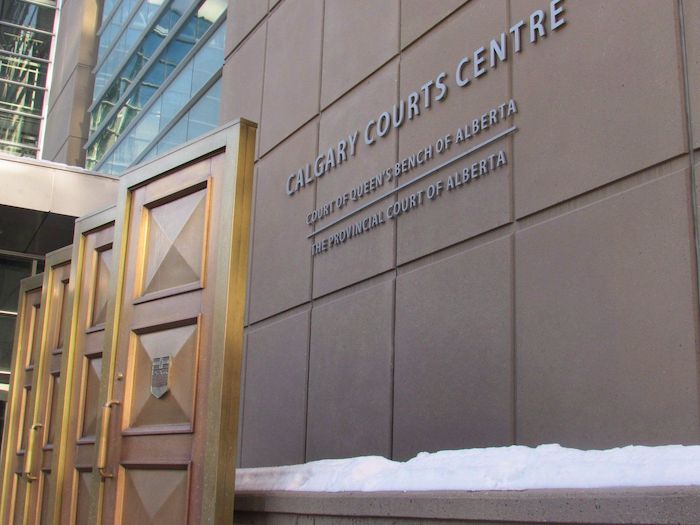 By Colette Derworiz in Calgary
A Calgary father has pleaded not guilty to second-degree murder in the death of his infant son, as court heard the man's 911 call in which he said he was trying to calm the baby down.
The trial for Anthony Karl Kurucz, 32, started Monday in the Court of King's Bench in Calgary. It is scheduled to run for almost three weeks.
Police have said emergency crews were called to a Calgary home in April 2018 to help a three-month-old in medical distress and that Kurucz was alone with his son at the time. The infant, Jayden Cyluck-Kurucz, was unconscious and he died in hospital two days later.
Kurucz was charged in September 2019 after police said the story he provided to medical staff was inconsistent with the boy's symptoms.
On Monday, court heard a recording of the 911 call from Kurucz that came in around 12:15 p.m. on April 25, 2018.
"My baby was freaking out," Kurucz said on the call. "I was trying to calm him down, rock him, that kind of thing."
He said there was blood coming out of his son's nose.
"I'm freaking out because my wife just went to take our dog to the vet," Kurucz said.
He told the dispatcher he believed the boy's heart was still beating.
"He's very floppy, he's very limp," said Kurucz.
When asked by the dispatcher whether the baby was breathing, he responded: "I can't tell. I know his heart is beating, though."
He then asked whether his son was going to live.
"I don't know what to do," said Kurucz on the call. "I didn't do anything wrong to him. I was just trying to calm him down and rock him.
"He's not going to die, is he?"
Kurucz asked the dispatcher, Craig Moxley, whether police were coming. Moxley said paramedics and firefighters were on the way. Moxley confirmed the call during his testimony in court Monday.
Court heard fire crews were the first to arrive at the home in southeastern Calgary.
One of the senior firefighters, Greg Heise, testified that the crew found Kurucz outside.
"The father was holding Jayden on the sidewalk," Heise said Monday. "We were probably caught a little off guard.
"The father said, 'He's not breathing.'"
Heise said first responders placed Jayden on the ground. His colleague started CPR while he tried to open Jayden's airway, he said.
"I was not able to do that," said Heise, noting there was dried blood around the baby's nose and mouth.
He said the father didn't provide much information when Kurucz was asked what happened.
"He was freaking out," said Heise, who noted it was difficult to get a clear answer from the father. "He initially stayed with us.
"At some point, he mentioned he needed to have a cigarette."
Heise said he and his colleague continued to treat Jayden until paramedics arrived a few minutes later.
"He was pale," said Heise, adding there was a bluish tinge around the baby's nose and mouth. "His eyes were open but not reactive."
Another firefighter and a paramedic are scheduled to take the stand Monday afternoon.
This report by The Canadian Press was first published Nov. 7, 2022.