Last week our nation ran into a spree of high-profile miracles
To become a true sports fan, everyone must understand the day-to-day definition of miracle.
League championships count, of course. So do record-setting performances and, rarely, the sort of team or individual success that stamps itself on the viewer's memory for many years.
Last week, in this humble view, our nation ran into a spree of high-profile miracles:
* Felix Auger-Alliasime, Denis Shapovalov and Vasek Pospisil became the first Canadians to reach the fourth round of the U.S. Open, among the world's most iconic tennis tournaments;
* Little-known goaltender Thatcher Demko, a San Diego product who was virtually unknown in the NHL, constructed an amazing goaltending streak that carried the underdog Vancouver Canucks all the way to a seventh game in a Stanley Cup playoff quarter-final;
* Our best-ever basketball player, Steve Nash, accepted a contract to coach the Brooklyn Nets of the National Basketball Association."I knew I wanted to pursue coaching if and when the right chance came."
* Occasional starter Ogi Anunoby combined with team leader Kyle Lowry on a buzzer-beating, three-point shocker with a half-second remaining — repeat, a HALF-SECOND remaining — to keep the Toronto Raptors alive in their bid to repeat as NBA champions.
Probably the worst thing about sports miracles is that they sometimes fade at painful speed.
Apart from Shapovalov's victory over Belgian vet David Goffin and the fact that Nash signed a long-term coaching arrangement, that's exactly what happened this time.
After spotting Goffin the first set in a tie-breaker, the 22-year-old lefty took total control of the next three sets. Pospisil and Auger-Aliassime — known to most of his fans simply as "Double-A" — each played well but lost in the first set. There was little excitement for Canadian fans as they failed to win another set, and probably didn't reach another break point.
Arguably, the most exciting moments, win or lose, were split between Anunoby and Demko. They also shared immense "cool" when discussing their feats.
Demko, a San Diego product who spent three years in goal at Boston College, made several references to teammates who sacrificed their bodies numerous times in the three games he played at Edmonton's Rogers Place — two of them victories — against a bigger, stronger, faster Las Vegas team.
Anunoby was even more succinct: "I took the shot because I thought it would go in," the budding star said without a smile. "I don't take a shot and expect to miss it." Later, experts compared his moment of brilliance with Kawhi Leonard's unforgettable four-bounce shot to defeat Philadelphia on the way to last year's title.
The future is bright for all of the young players — AA is the baby, just turned 20 years old — and for the 46-year-old Nash, as well as for Demko's Vancouver Canucks allies, a collection of solid journeymen and fast-improving youngsters.
But things don't look so good for the Raptors. After Anunobi's stunner in that 104-103 victory over Boston, they posted a second win and squared the series. Unfortunately, miracles do not always carry long guarantees: the Raptors were humiliated in the fifth game of the series and could be on the sidelines for good by Thursday morning.
If another miracle arrives in Orlando tonight (Wednesday), Nick Nurse and his players are sure to make it welcome.
Edmonton's connection to the defection of Baltimore Orioles' superstar Jose Iglesias
Post-secondary schools must report on free speech efforts on campus, minister says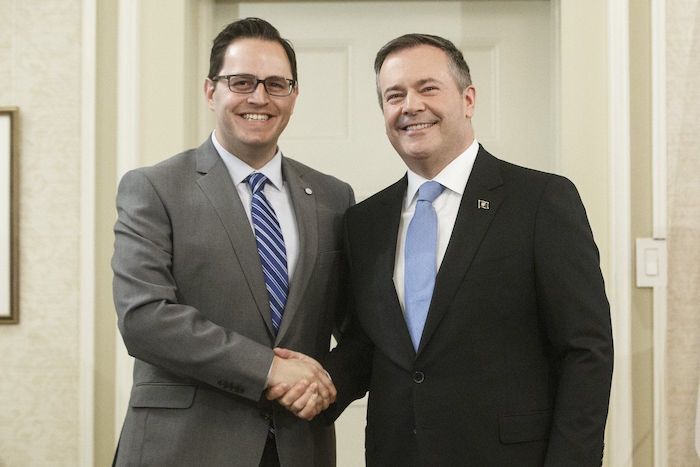 Edmonton – The Alberta government says it will require post-secondary institutions to report annually on their efforts to protect free speech on campus.
A news release from the Department of Advanced Education does not detail exactly what must be included in these reports, or say what the consequences would be if the requirements are not met.
Minister Demetrios Nicolaides signalled changes were coming earlier this week after the University of Lethbridge reversed its decision to host a speech by a former Mount Royal University professor whose comments on residential schools have drawn fierce criticism.
Frances Widdowson was fired from Mount Royal in late 2021 after she spoke of the educational benefits of residential schools while questioning whether abuses at the institutions amounted to cultural genocide.
Widdowson's campus speech this week was to centre on concerns that a mob mentality and "woke policies" increasingly threaten academic freedom.
The Alberta government says the latest move builds on its earlier work in 2019, when it required all 26 publicly funded post-secondary institutions in Alberta to either endorse the Chicago Principles on free expression, or develop a policy consistent with them.
"It is abundantly clear that more needs to be done to ensure our institutions are adequately protecting free speech," Nicolaides said in a written statement Friday.
Alberta's post-secondary institutions should be bastions of free speech and academic freedom that promote critical thinking. I will continue to explore greater steps we can take to strengthen free speech on campus."
This report by The Canadian Press was first published Feb. 3, 2023.
Overdose prevention services in Red Deer will soon transition to a mobile site operated by Alberta Health Services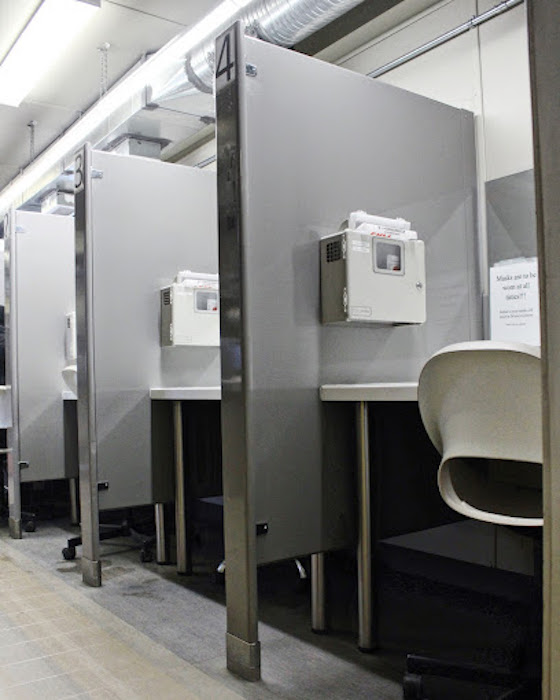 Next steps for Red Deer overdose prevention site
Alberta's government continues to make overdose prevention services available across the province while also ensuring the safety of communities and neighbourhoods is a top priority. Alberta's government will be working in partnership with Alberta Health Services (AHS) and Turning Point over the next three to six months to implement the transition to a mobile overdose prevention site operated by AHS.
This transition is necessary to respond to the changing needs in Red Deer while improving the standard of service delivery at the overdose prevention site. Alberta's government will continue working closely with the City of Red Deer and the broader community to put the safety and security of the community first while continuing to provide overdose prevention services in a professional manner.
"Overdose prevention services are healthcare services that must meet quality standards to ensure the safety of the community and a high-standard of care. Alberta Health Services is an accountable and proven operator that has experience managing these services across Alberta. My ministry will be working closely with AHS and the current operator over the next few months to smoothly transition these operations, ensuring there are no gaps in service for clients of the services."
"We appreciate the leadership of the government of Alberta in this area. We thank Turning Point for their service and the lives saved over the past several years. Ensuring the safety and wellbeing of Red Deerians is a top priority, and we are confident this new AHS-operated mobile site will continue to meet the needs of our residents."
Once the transition occurs, the new AHS-operated mobile unit will initially operate at the same location as the current overdose prevention site. Alberta's government will continue to work with the City of Red Deer, and may change the location of the service within Red Deer based on input from the municipality ­and the changing needs of the community.
As with all overdose prevention services in the province, this mobile unit will be regulated and be required to meet the quality standards outlined in the Recovery-oriented Supervised Consumption Standards in order to be licensed. Overdose prevention site service providers must also demonstrate clearly defined referral pathways to detox, treatment and recovery services, as well as primary health-care services.
Alberta's government is continuing to build a recovery-oriented system of care, where everyone struggling with addiction and mental health challenges is supported in their pursuit of recovery. This includes adding more than 9,000 new publicly funded treatment spaces, eliminating fees for residential addiction treatment, launching the Digital Overdose Response System (DORS) app and expanding opioid agonist treatment.
Quick facts
To be licensed, supervised consumption site service providers need to follow requirements related to:
the safety and security of clients, employees and the surrounding community
standardized data collection
staff qualifications and training
clinical practice standards
good neighbour agreements
physical site requirements, such as having access to washrooms for clients
Health Canada is responsible for granting exemptions under Section 56.1 of the Controlled Drugs and Substances Act to allow supervised consumption sites to operate. Overdose prevention sites require a similar exemption under Section 56(1) of the act or a letter of authorization from the Government of Alberta under the authority of the province's class exemption.
Alberta spends more than $1 billion annually on addiction and mental health care and supports, including prevention, intervention, treatment and recovery.
Any Albertan struggling with addiction can contact 211 Alberta to connect with local services and virtual supports. 211 is free, confidential and available 24-7.
The Virtual Opioid Dependency Program provides same-day access to addiction medicine physicians and life-saving medications to Albertans across the province. Albertans can call 1-844-383-7688 seven days a week, from 8 a.m. to 8 p.m. daily.