The Ferocity With Which They Propagate Disinformation Is Where The Divisiveness Comes From
Hidden Valley School Parents Rally for a New Playground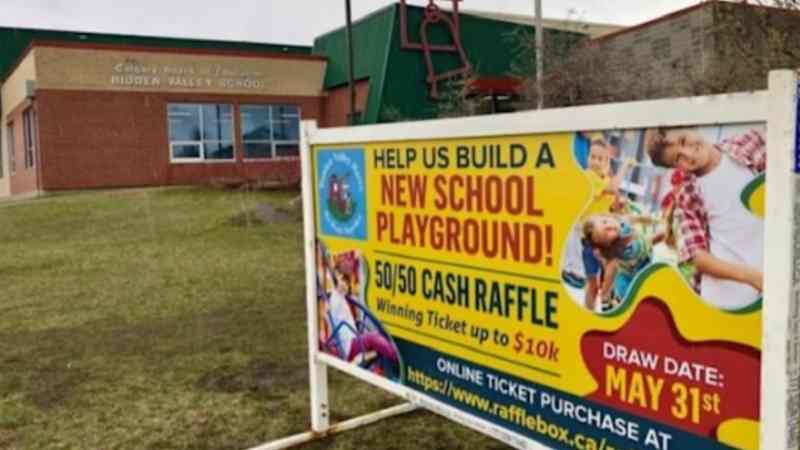 Hidden Valley School Parents Rally for a New Playground
Contributed by Friends of the Hidden Valley School Society
The Friends of Hidden Valley School Society is looking to replace the 17-year-old outdoor playground directly behind the school as soon as possible, as the existing play equipment is soon to be at the end of its lifecycle. The society has been proactively raising funds for several years but they have a long way to go.
Now that they have a conceptual design and an estimated cost for the project, the hardest part is fundraising. The parent society has raised 32% of the $370K project to date. They will need to raise at least half of the project costs on their own in order to be eligible to qualify for any kind of grant funding support.
"Our non-profit parent society financially supports our students and their learning annually by supplementing initiatives such as math and reading literacy kits for classrooms, providing buses for field trips like swimming lessons and paying for residency programs so that all our students get an equal opportunity for enhanced learning opportunities" states Sarah P, Chairperson. Figuring out now how to financially support the school on an annual basis in addition to building a new playground takes an enormous amount of time and effort from a volunteer perspective. "There are a lot of moving parts to a project this size, and collaboration with stakeholders is key. We've done our due diligence by hosting community engagement with students, staff and parents to decide on what types of play equipment should be included in an inclusive playground. Students, staff and external stakeholders have written letters of support in hopes of helping with seeking out external funding support."
Friends of Hidden Valley School Society has teamed up with Parks Foundation Calgary for money management of the project. Through its Project Support Program (PSP), the Parks Foundation can issue tax receipts for donations made to the project.
Hidden Valley School is a K-3 French Immersion public school located in the heart of the community of Hidden Valley in NW Calgary. The school's inclusive playground will have a direct impact on the 400+ staff and students at the school and 700+ children who live within the surrounding community neighbourhoods and utilize the playground outside of school hours. "Figuring out how to reach the greater community to support this project is the challenge. We're currently hosting a raffle that anyone in Alberta can enter in hopes of raising $20K in support of the project. This fall we will host a silent auction and if everything works out, we are hoping to reach 50% of our fundraising goal by 2023".
Replacing the school playground will allow students safe, continued use year-round. As mandated by Alberta Education's Daily Physical Activity (DPA) Initiative, the parent society will be supporting students in developing healthy, active lifestyles; increasing students' ability to learn. For more information about the Friends of Hidden Valley School Society's playground project visit the "Get Involved" section of the school's website or check out their Facebook Page at @Hiddenvalleyschoolcalgary.
How this Calgary Seniors Community is Transforming the Experience of Getting Older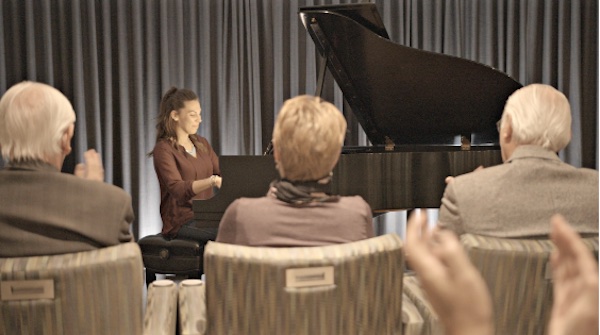 When people reach their retirement years, they often look for ways to enjoy life without the difficulties of looking after the family home, and once they've made the transition to an older adult community, they don't want to move again should they need extra health care. They want to simplify their lives while continuing to enjoy a positive, active lifestyle that encourages health, creativity and lifelong learning.
United Active Living is a senior living and retirement community in Calgary with two locations – Garrison Green and Fish Creek – that champion creativity and lifelong learning by integrating them into their daily offerings. To ensure the
programming is relevant and interesting to residents, many of the programs come from resident suggestions.
Both communities provide residents with the opportunity for emotional, creative and intellectual expression with a full calendar of interesting and informative programming and events every week.
The depth and breadth of opportunity available to each resident encourages active minds, bodies and imaginations, and is a big part of what makes United Active Living unique.
Residents have access to fully equipped art studios that are staffed seven days a week with professional artists who can provide guidance.
"I like to draw, but I've never had an art lesson in my life," says Olive, a United Active Living resident. "When I came here, the creative facilitators introduced me to the art studio, and it turned out I had a natural talent for it!"
Libby, another United Active Living resident, says she has learned so many new things in her community. "The programming is basically over the top," she says. "I couldn't ask for more."
Older adults are looking for a community that values their contributions, that provides a stimulating environment and supports their ongoing health needs. It's a discussion that should happen when you are still in good health. In other words, make the decision when you want to, not because you have to.
One resident who moved recently into United's Fish Creek community said, "I was so familiar with my community all my life so moving here was an adjustment, but I can't say enough about the employees. They're the most caring, efficient, pleasant, and helpful people."
United's large luxurious suites are appointed with everything residents need, and United offers a wide range of lifestyles, from independent living, to assisted living to memory care. A unique aspect is that those living with dementia aren't separated from the rest of the community. They have the opportunity to take part in everything the communities offer.
That's because United Active Living approaches aging from a social perspective rather than a medical one. Residents are in control of the programs and their activities. While the medical side is important, the emphasis is on the arts,
socialization and community, which research has shown can go a long way towards improving a person's health and well-being.
As well, United Active Living believes that living in an older adult community should extend beyond the four walls to include partnerships with arts, cultural and educational institutions such as Mount Royal University, St. Mary's University, the Calgary Philharmonic and more.
The whole idea of positive aging is to be able to give residents the opportunity to continue to grow and to learn, as well as to be part of a community that's sees them as valuable contributors.
United Active Living can answer your questions about their unique approach to aging.
Tours can be booked through their website.