Indigenous Broadband – Connecting the North
In our digitally defined world, access to technology is an important factor in achieving a high quality of life for many. The digital divide refers to differences in access to technology experienced by individuals as a result of various socioeconomic and geographical factors. In Canada, a major feature of the digital divide is location, with a major gap existing between the sparsely populated Northern territories and the rest of the country. 
The lack of access to reliable Internet in rural areas across Northern Canada can make it extremely difficult for those living in remote communities to remain connected, conduct business, access necessary resources and more. The absence of reliable connectivity for our Northern neighbors has been an ongoing problem since the inception of the Internet, but countless discussions and grants have yet to yield a serious, sustainable solution. 
KatloTech Communications Ltd. (KTC) is a Northern-Indigenous owned business based in Yellowknife, NWT committed to solving the broadband issue that has plagued Northern Canada for years. The organization's mission is to close the digital divide in Northern Canada by providing world-class telecommunication solutions through the use of wireless and fiber optic technologies. 
Their Broadband Investment Project in the Northwest Territories, currently in the planning and investment stages, seeks to "build and deploy an indigenous-owned next-generation fiber-optic network infrastructure connecting the Northwest Territories into Global Markets." The network will have the ability to host services such as Internet, Cloud Services, IP telephone services, cellular and digital TV services and offer wholesale broadband access to providers and resellers.  
 "People in the North have been waiting for this for years," says Lyle Fabian, President KatloTech Communications, "finally we decided, if no one else is going to build it, we will!" 
The low population density in Northern Canada does not attract the same number of telecommunication providers as southern regions of the country. This has led to a lack of competition between providers in the north, contributing to the creation of a predatory market atmosphere where clients are paying outrageous prices for access to basic services. "Our goal is to innovate the North," says Fabian, "as soon as you leave major city centers, choice of access is almost non-existent. We want to create competition and give everybody choices."  
Like countless other organizations across the country and the world, COVID-19 has forced KatloTech Communications to reevaluate their plans for 2020. However they remain entirely committed to the cause. KatloTech is currently focused on raising public awareness for their project and furthering discussions with third party organizations interested in bridging the divide and bringing reliable connectivity to the North. 
For more information on KatloTech Communications Inc., visit https://katlotech.ca/
For more stories, visit Todayville Calgary.
Alberta Opposition calling for Olymel Outbreak Inquiry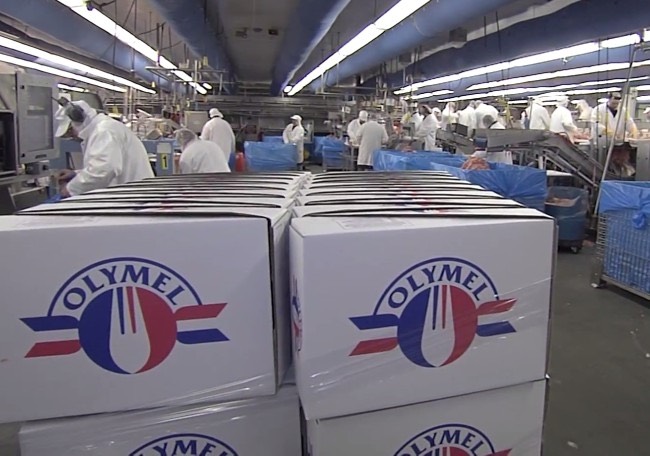 From the Alberta NDP
NDP DEMANDS PUBLIC INQUIRY INTO OLYMEL OUTBREAK,  CALLS FOR PROTECTION FOR WORKERS, NOT CORPORATIONS
Alberta's NDP is demanding an immediate public inquiry into the mishandling by both the UCP government and Olymel of a deadly COVID-19 outbreak at a meat-processing plant in Red Deer, and is seeking a commitment from the Minister of Justice that he will not intervene with legislation to protect potentially negligent corporations from lawsuits launched by victims' families.
As of Wednesday, at least three Olymel employees had died as a result of the outbreak, which began in November and has seen more than 500 cases of COVID-19 confirmed to date. The NDP has also learned that three employees are currently fighting for their lives in intensive care. The Government of Alberta ignored calls for the plant to be closed, even as cases skyrocketed.
"We need to get to the bottom of who is responsible for these senseless, tragic deaths," said NDP Leader Rachel Notley. "People with no choice but to continue working in unsafe conditions have gotten sick and died. We need to hold those responsible accountable and develop new practices to prevent tragedies like this in the future."
During a town hall meeting Tuesday night, UCP Minister of Health Tyler Shandro said Minister of Justice Kaycee Madu was working on legislation to eliminate liability in relation to COVID-19 illness and death for corporations and businesses
"This Government should focus on preventing workers from further injury and death, not covering up the negligence that's already occurred around these tragedies," Notley said. "We call on the UCP Government to reverse these plans."
The NDP is also demanding an inquiry into the Olymel outbreak and the overall history with respect to worker safety in the meat-processing industry during the COVID-19 pandemic.
The Olymel outbreak is now the deadliest linked to a meat-processing plant in Alberta during the pandemic. The outbreak at High River's Cargill plant last year saw two workers die and more than 1,500 cases of COVID-19 confirmed — it remains the largest since in Canada during the COVID-19 pandemic.
"Overall, while meat-packing plants have occurred in several other provinces, only in Alberta have people died, with the number currently standing at six," Notley said.
The NDP is also supporting the call from the United Food and Commercial Workers that the Olymel plant not reopen as planned Thursday and remain closed until worker representatives are satisfied that enhanced health and safety protocols have been put in place to prevent further spread of COVID-19.
"We find ourselves in the same crisis as we were with Cargill," said NDP Labour Critic Christina Gray. "Albertans should remember that the UCP's own Agriculture Minister lied to those workers and told them the plant was safe just days before the operator shut it down,"
MLA Gray previously called for a formal inquiry into the Cargill outbreak and another at the JBS plant in Brooks that saw more than 650 workers infected and one die. To date, the call for an inquiry has been ignored by the UCP.
"Clearly Jason Kenney and the UCP don't care about the workers in these plants," Gray added. "We know that a survey of Olymel workers found three quarters feel nervous or scared to return to work and do not trust the employer to keep them safe. As well, over half of the workers surveyed said they didn't trust the UCP Government to keep them safe.
"How does this Premier possibly justify allowing this plant to reopen when he hasn't done a thing to reassure these workers that they won't become sick or potentially die?"
The NDP will also be drafting a letter to Minister of Justice Kaycee Madu that demands he rule out legislative protection for Olymel, Cargill and JBS. A class-action lawsuit has already been launched against Cargill.
"The UCP wants to let these massive, profitable corporations wash their hands of these horrific incidents and, meanwhile, grieving families of lost loved ones will see nothing but more pain and suffering," Notley said. "This government has a long track record of backing wealthy CEOs and screwing over workers. Enough is enough."
In the U.S., 16 states have brought in legislation or immunity provisions to protect businesses and corporations from liability related to the pandemic.
TC Energy refuses to raise bid for TC PipeLines despite unitholder criticism
CALGARY — TC Energy Corp. says it has no intention of again sweetening its bid to buy out the other unitholders of TC PipeLines LP, a U.S. master limited partnership it operates, despite the vow of its largest non-affiliated investor to vote against the transaction.
On Friday, Connecticut-based Energy Income Partners said it believes the offer of 0.7 common shares of TC Energy for each unit of TC PipeLines is inadequate and "significantly undervalues" its assets and growth potential.
The dissident unitholder says it owns more than 10 per cent of the partnership and has maintained a position in the company for nearly 15 years. TC Energy owns about 24 per cent of the units.
In its response, TC Energy says the exchange ratio represents a 20.8 per cent premium to the partnership's closing price before the original offer as of Oct. 2.
The board of directors of the partnership's general partner agreed to support the deal in December after TC Energy raised the ratio to 0.7 of a TC Energy share from the original 0.65 of a share, thus valuing TC PipeLines at US$1.68 billion.
A special meeting of unitholders to vote on the merger is set for Friday.
"We affirm the exchange ratio and we are confident that the meaningful transaction premium presents the best opportunity for (TC PipeLine's) unitholders to maximize value," said TC Energy CEO Francois Poirier in a statement Monday.
"TC Energy will not increase the exchange ratio or vary any of the terms of the merger. If the merger is not completed, the partnership will remain a publicly traded limited partnership."
This report by The Canadian Press was first published Feb. 22, 2021.
Companies in this story: (TSX:TRP)
The Canadian Press