If fans don't fill the seats, should the CFL get government aid to stay alive? "Yes" or "No" on CFL help?
Here's the question: If fans stay away from home games, should the CFL get government aid to stay alive?
Does the Canadian Football League really matter anymore? I hope so, but I'm not sure. Honestly, I don't know what the CFL is any more. If you've got ideas to share – please, no comparisons with the NFL – I'm interested in seeing them.
The first team I ever paid attention to was the Toronto Argonauts. It was a long time ago – 1950, to be exact. Al Dekdebrun (who?) was the quarterback. Ulysses Curtis (who?) and Bill Bass (who?) were the running backs. Toronto won the Grey Cup that year, beating the Winnipeg Blue Bombers 13-0. All were among a rare group at the time: U.S guys known for gridiron purpose as immigrants.
This happened a full four years before Jackie Parker, the best player in CFL history, became an Edmonton Eskimo and seven years before Jim Finks arrived from the National Football League to develop running back Earl Lunsford and quarterback Joe Kapp for the Calgary Stampeders. They were imports, too.
There's no real room to question whether these Alberta franchises have been the brightest and most stable of all Canadian franchises, east and west, since that distant time.
Equally valuable, some of the time, have been the Bombers and the Saskatchewan Roughriders. All the rest have staggered more often than a room full of heavy drinkers on New Year's Eve; except perhaps for the Hamilton Tiger-Cats, they're still off balance. The B.C. Lions, despite the presence of Mike Reilly, who might be the best quarterback in the league, drew mostly yawns from spectators.
The Argos play home games in a facility where fans come disguised as empty seats. The Montreal Alouettes had a loyal owner who finally got tired of writing million-dollar cheques to cover team costs, so the league took control. About six months ago, two Toronto men bought the franchise. How long before league president Randy Ambrosie has to step up and take control again?
Ottawa had a terrible year on the field and a poor one at the gate last year. For billions of reasons tied logically to COVID-19, the outlook is not promising there.
Millions of words have been written and spoken about Ambrosie's big international dreams. Accountants have spent countless hours attempting to find the basis for his claim that the league needs about $30 million from the government to play at least a partial 2020 season. If no games are played, he estimates the need is more than 100 million so the CFL can operate in 2021.
Provincial governments have stepped up to help individual teams: then-Premier Don Getty introduced a fund to help Edmonton and Calgary; Saskatchewan's political bosses understood the province-wide love of the Roughriders and showed admirable tolerance when necessary.
For me, the Grey Cup has always been a mainstay in Canadian sports. Mature writers often referred to it as "the grand national drunk" because of the hordes who scheduled their annual holidays to attend. To ride eastward to Toronto on the old Grey Cup trains was a exercise in durability, especially if you had to write for publication on the way.
Prairie cities have continued to treat Grey Cup week as a celebration. Great times are had, civic and provincial budgets are fattened. A large number of games, regular season and playoffs, are exciting. Speed means more than bulk in the CFL. Many of the talented import players – Pinball Clemons and Tom Wilkinson are prime examples – have stayed in Canada to benefit our game.
All returns to the question: if fans stay away from home games, should the CFL get government aid to stay alive?
I vote yes, but I've been wrong before.
Recovering addicts from Red Deer Dream Centre brewing up a very unique fundraiser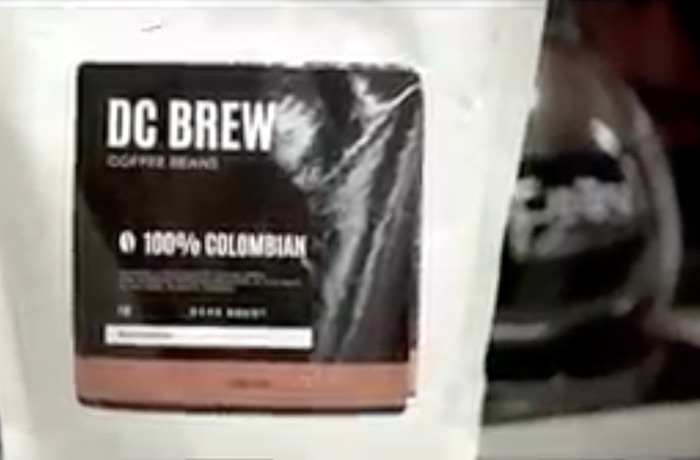 Red Deer's newest #socialenterprise straight from the #rddc, #dcbrew! Amazing coffee all the while, Helping support men in recovery, one bean at a time.
The Red Deer Dream Centre is a 40-bed addictions treatment facility where, in an atmosphere of hope and love, people can find life, restore their dignity, and find purpose in living a life in freedom from addictions.
Move with The Seed to help The Mustard Seed make a difference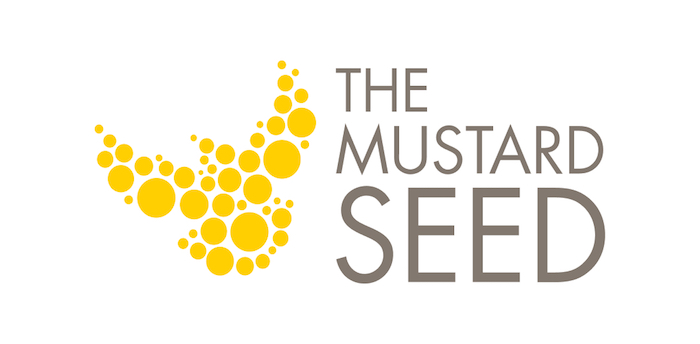 News release from The Mustard Seed
The Mustard Seed Announces New Initiative to Replace CNOY
After parting ways with Coldest Night of the Year (CNOY), we are excited to announce Move with The Seed – our newest fundraiser for anyone who likes to move. People are encouraged to sign up for a movement-based activity to complete between March 1 and May 31, 2023, while family and friends sponsor and donate to our cause. Each participant can sign up to walk, run, bike, swim, or do any activity for a distance calculated based on the average number of kilometers a person experiencing homelessness travels per day.
"An individual who is experiencing homelessness walks an average of 20 kilometers a day. We wanted to create an opportunity that will give participants a sense of awareness about one aspect of the harsh realities some of our clients face daily while empowering them to do what they can to make an impact in the lives of our vulnerable community," expressed Rowena Browne, Chief Development Officer at The Mustard Seed.
"We like the idea of 'Move' because it's inclusive so more people can participate through their favorite sport or activity. It's a win-win, says Browne, people can engage in a healthy activity while fundraising for a great cause!"
Move with The Seed runs March 1 through to May 31 and registration is now open.
Join the movement against poverty and homelessness, visit movewiththeseed.ca.
About The Mustard Seed: 
The Mustard Seed is a Christian non-profit organization that has been caring for individuals experiencing homelessness and poverty since 1984. Operating in five cities across Alberta and BC, The Mustard Seed is a supportive haven where people can have their physical, mental, and spiritual needs met and grow toward greater health and independence. TheSeed.ca