Business Spotlight: What it Takes to Become a Local Entrepreneur
Jillian Lee, the Founder and Creative Director of JIL & Associates is a lifelong learner and serial entrepreneur in the Calgary business scene.
Jillian showed an aptitude for business management early, launching her first business in the clothing industry while she was still a student at Mount Royal. Since then, she has steadily expanded her professional and educational portfolios, most recently completing the official rebrand of her film production company in April 2020.
With a diverse background in history, languages, political science and business administration from the University of Alberta, University of Calgary and Mount Royal, Jillian's education and credentials highlight her passion for life and learning. Now working full-time in the film industry as the Founder and Creative Director of JIL & Associates, she feels she is exactly where she is meant to be.
Jillian credits her broad educational background for influencing the approach she takes to her current work. "It's done so much to inform how I exist in this industry," she says, "I've always had a strong sense of curiosity and an interest in people and the world around me, and with client projects I get to learn something new every day."
Having worked with clients in a variety of industries, including health and wellness, biographical portraits, oil & gas and more, Jillian is committed to using her abilities as a producer and creative leader to provide a platform for others to be heard upon. A big believer in the art of connection, with a passion for storytelling, she is most interested in telling human interest stories that expose and highlight the commonalities and shared experiences of humanity. "I like to tell stories about people," she says, "for no other reason than to inspire and entertain and to make people feel connected."
As a small business owner, Jillian has felt the negative impacts of COVID-19 in recent months, particularly being unable to complete any filming until recently when the Government of Alberta launched Phase One of the provincial reopening strategy. She remained productive during her downtime, however, using the pause in client work to "deep-dive" into her existing business plan and really work out what the coming year will look like for JIL & Associates. "I've laid out an official business plan, created company value statements, policy and procedure documents and planned an entire years worth of marketing in advance," says Jillian, "COVID has allowed me to set up for success in the coming months."
For more stories, visit Todayville Calgary.
Province hopes new physician training in Lethbridge and Grande Prairie will mean more rural doctors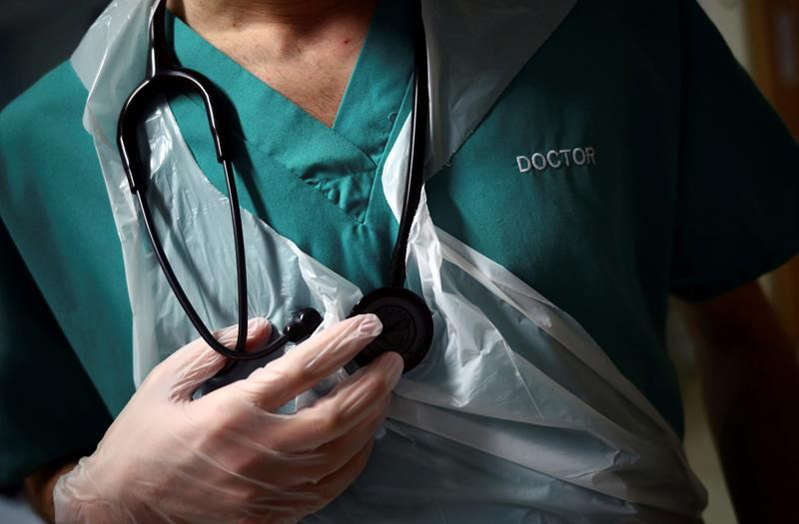 Addressing rural physician shortages
To help bring more physicians to rural Alberta, Alberta's government is working to offer physician training in Lethbridge and Grande Prairie.
Alberta has the best front-line health-care workers in the world, and Alberta's government is working to ensure that Albertans have access to the care they need, when and where they need it. Rural Albertans are disproportionately affected by the nation-wide shortage of healthcare workers and their community members cannot access physician training close to home.
Alberta's government is investing $1 million to explore ways that regional post-secondary institutions, such as the University of Lethbridge and Northwestern Polytechnic, can help deliver medical education outside of Edmonton and Calgary. Research shows that positive learning experiences in rural health-care settings lead to more physicians choosing to pursue careers in rural areas.
"Over the past year, we've made strategic investments to address health care labour shortages, including through the largest expansion of post-secondary seats in Alberta's history. Partnering with Alberta's two medical schools and institutions in northern and southern Alberta to train doctors locally is the best path to ensuring we meet rural needs."
The funds will be used by the University of Alberta, University of Calgary, University of Lethbridge and Northwestern Polytechnic to support collaborative planning. This will include detailed plans to support regional health professions training centres in Lethbridge and Grande Prairie.
"Expanding medical training in rural areas creates new opportunities for students who want to remain in their communities while making other students familiar with regions of the province and types of work they may not have considered before. Expanding training opportunities is just one way we're addressing the shortage of rural doctors to ensure Albertans get the care they need when and where they need it."
Plans for rural training opportunities include hands-on learning experiences in rural communities surrounding regional hubs. These opportunities will support the recruitment of physicians to teach and train medical students and residents, while increasing access to physician services.
"An investment in rural medical training is a direct investment in the future of rural and remote health in Alberta. We look forward to building on our existing relationships with partners across Alberta and significantly expanding the opportunities for future health professionals to learn and enter practice outside our largest urban centres, toward the goal that drives everyone involved in the health professions in this province — readily available, easily accessible, world-class health care for all."
"We at the University of Calgary's Cumming School of Medicine are excited about working collaboratively with our colleagues across the province to provide innovative educational solutions for health workforce shortages particularly in the rural areas. There are many factors and initiatives required to help the situation and expanding physician training capacity in Alberta post-secondaries can lead to a healthier population."
This funding is the latest investment from Alberta's government to ensure students have access to the education, training and skills students need to succeed in tomorrow's economy. At the same time giving confidence to industry, businesses and investors that regional workforce needs will be met.
Previously in Budget 2022, Alberta's government announced the targeted enrolment expansion initiative which invested more than $171 million into Alberta's post-secondary system to create nearly 10,000 new seats over three years in high-demand programs. More than 2,400 of those new seats were in nursing, health care aide and paramedic programs.
Alberta's government has also signed a new agreement with the Alberta Medical Association. This includes $15 million annually to support physician recruitment and retention for physicians who practise full-time in underserved areas, an additional $12 million annually for the Rural Remote Northern Program, and a one-time investment of $2 million to increase funding for the existing RESIDE program that provides incentives for family physicians to practise in Alberta's underserved rural and remote communities.
Quick facts
There are two medical schools in Alberta, located at the University of Alberta and the University of Calgary.
The Ministries of Health and Advanced Education are jointly responsible for the education of physicians in Alberta. Advanced Education is responsible for undergraduate medical education. Health is responsible for postgraduate medical education or residency training, including international medical graduates, rural medical programs, resident physician compensation, and the Academic Medicine and Health Services Program.
Alberta halts rate hikes on auto insurance for private passenger vehicles for 2023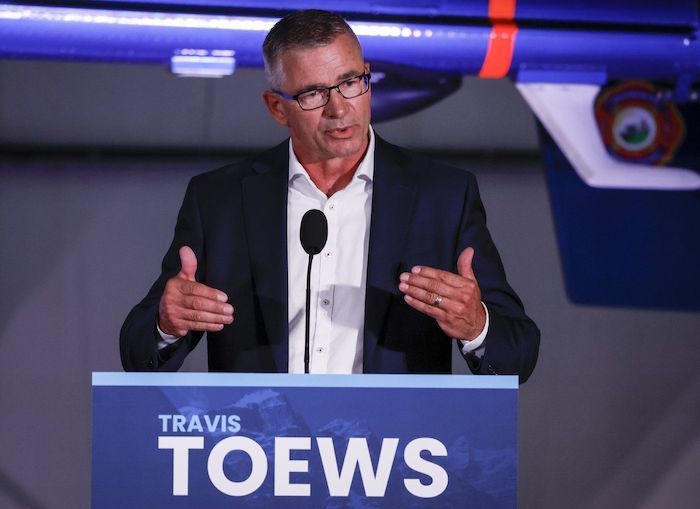 Edmonton – The Alberta government says it will not approve any more rate hikes for auto insurance on private passenger vehicles until the end of the year.
The government says in a news release that it shares concerns from the public and is imposing the cap while it works to find long-term solutions.
The move comes more than three years after the United Conservative Party government lifted a cap on hikes imposed by its NDP predecessors.
Finance Minister Travis Toews had previously resisted calls to reinstitute the cap, calling it an ineffective stopgap solution while pointing to reforms his government made in 2020 to stabilize rates over the long haul.
The government now says factors like inflation and supply chain issues for auto parts are affecting rates in the short term and must be addressed.
Premier Danielle Smith had called for her government to take action on insurance late last year, after a report commissioned by the Insurance Corporation of British Columbia found Albertans are paying among the highest rates in Canada.
This report by The Canadian Press was first published Jan. 26, 2023.