Humble Beginnings for the Latest Addition to Calgary Coffee
As Calgary's small business landscape struggles through the impacts of COVID-19 and the majority of the city remains at home, one young entrepreneur has used his quarantine downtime to launch his first business. Tyler Sobry, a 23-year old local Calgarian with a degree in business management from SAIT Polytechnic has stepped onto the Calgary coffee scene with his new brand, Humble Coffee Roasters.
Sobry's interest in a good cup of coffee began while he was still a student, when he bought his first small home roaster. "It roasted terrible coffee," he says, "but I read all the books on roasting and I was determined to make this tiny roaster work." However, as a working student and active participant in community athletics, the plans for Humble Coffee would not take shape until after graduation.
After graduating from SAIT in December 2019, Tyler began 2020 like so many other new graduates – with plans to work, save, and travel the world. Unfortunately, in a now-familiar turn of events, these plans were derailed by the emergence of COVID-19, and he joined the growing ranks of unemployed Canadians uncertain of what the future would hold. Still, despite the unhappy circumstances, Tyler says he was grateful to be able to go through the quarantine with his family and still drink good coffee at home – two things he felt lucky for. "I thought about the people who haven't been as lucky during this time," he said, "and I figured the best thing I could do was give people some great coffee." So Humble Coffee Roasters began.
According to Tyler, the brand name is a nod to the farmers around the world who produce the coffee that makes it possible for roasters like himself to pursue their passion. The logo was designed by longtime friend and local Calgary artist, Tyler Hochhalter.

Humble Coffee Roasters Logo by Local Artist Tyler Hochhalter
Tyler began by networking with other roasters in the community for information, support and access to equipment, and placed his first order for Columbian coffee beans in March. "Right out of the gates I got sixty-three bags of coffee roasted" he says, "then I went to Instagram and gave it all away for free."
With Humble Coffee now available on the shelves at Société Coffee Lounge and National Cappuccino, and a number of collaborations currently in the works, the community response to the launch of Humble Coffee Roasters has been exceedingly positive. According to Tyler, support has come as much from other local businesses as the general public. "We all have a common goal to work together as a community and serve better coffee," he says, "the dream is to have local roasters on every corner."
For more information about Humble Coffee Roasters visit https://humblecoffeeroasters.ca/ and to view work by local artist Tyler Hochhalter, visit http://tylerhochhalter.ca.
For more stories, visit Todayville Calgary
Alberta top court downgrades murder convictions in quadruple homicide case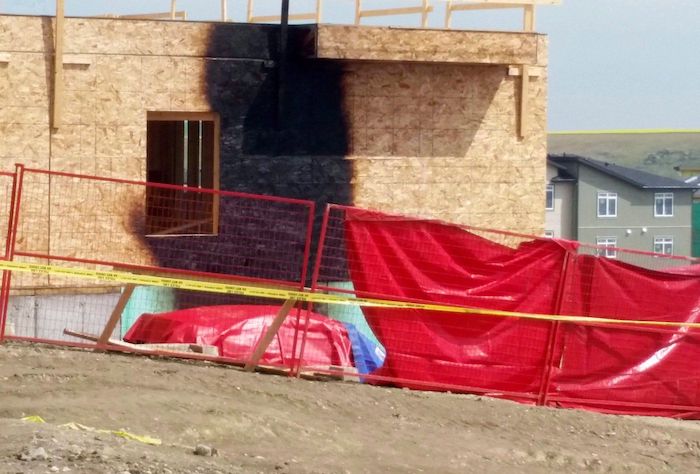 Calgary – Alberta's top court has downgraded two convictions in a high-profile case involving the torture and killing of a man and the deaths of three others from first-degree to second-degree murder.
The Alberta Court of Appeal released the decision Friday in the cases of Tewodros Kebede and Yu Chieh Liao over the killing of Hanock Afowerk.
Afowerk's body was found in a ditch outside Calgary in July 2017. He had been bound, beaten, strangled and shot.
Three other bodies were found in Afowerk's burnt-out car at a suburban construction site. No murder charges have been laid in those deaths.
Court heard that Afowerk's death was the culmination of a plot to kidnap him and extort him for money. The jury agreed with the Crown that Afowerk's killing had been part of the plan from the start.
But the Appeal Court said the trial judge failed to explain that while the kidnapping and beating had clearly been planned, Afowerk's killing may not have been. It suggested the defendants may have not have been recruited to kill him.
The Crown relied heavily on a text message sent by Kebede before the killing, which read: "U up for the job tonight?", as evidence of planning. But because the recipient of that message didn't testify to it, the Appeal Court concluded its meaning was unclear.
The court gave the Crown the choice of retrying the case or substituting second-degree verdicts. It chose the latter.
The court dismissed the defendants' application for a new trial
"Following the trial judge's instructions, the jury must have found by their verdict that both appellants actively participated in the murder of Mr. Afrowerk," the Appeal Court said in its written judgment.
"Both would therefore be properly convicted of second-degree murder. Accordingly, there will be no prejudice to the appellants if we substitute the verdicts to reflect that fact."
Kebede and Liao must now reappear before the trial judge for sentencing.
The change does not affect Kebede's and Liao's convictions involving the deaths of the other three victims.
Liao was found guilty of being an accessory in the murders of Cody Pfeiffer, Glynnis Fox and Tiffany Ear, whose remains were found in Afowerk's charred car.
Kebede was convicted of being an accessory in Pfeiffer's murder.
This report by The Canadian Press was first published Dec. 23, 2022.
— By Bob Weber in Edmonton
WestJet announces new flights to Tokyo, Barcelona, and Edinburgh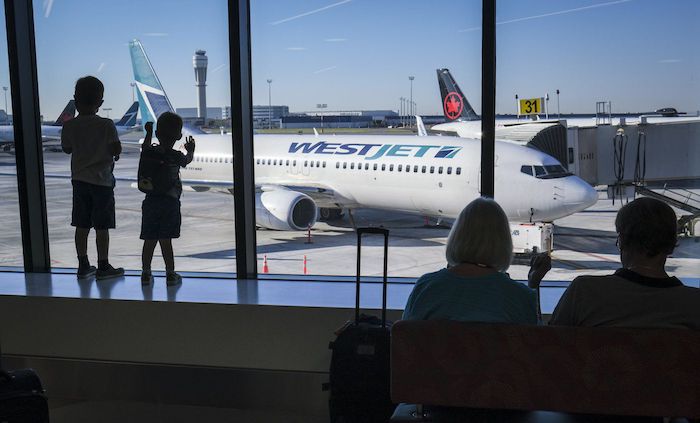 Calgary – WestJet plans to offer flights to Japan starting this spring, marking the airline's first non-stop flights to Asia from Calgary.
The Calgary-based airline said Monday that it will fly to Tokyo's Narita International Airport from Calgary this spring.
The non-stop flights will operate three times weekly beginning April 30.
The airline also announced new routes from Calgary to Barcelona and Edinburgh and increased frequency to Dublin, London, Paris and Rome, also starting in the spring.
WestJet chief executive Alexis von Hoensbroech says the new flights are part of the airline's plan to expand capacity from Calgary by more than 25 per cent by next year, beginning with intercontinental routes.
WestJet also says it is preparing for broader expansion within Canada and North America over the coming months.
This report by The Canadian Press was first published Dec. 5, 2022.