If I Wanted To Be a Dictator….
If I were the Prime Minister of Canada, I'd likely find the democratic process to be restrictive and cumbersome to my ambitions. No matter how beneficial my proposed policies, there would always be some half-wit squawking in opposition to implementing my vision of what Canada could, and should be.
If I were Canada's PM, I might admire the efficiency of other Governments, and/or systems of Governance which allow their leaders to create the society they believe is best for them. A society of fairness and ecological responsibility is in the best interests of all Global citizens, and if the United Nations were in control of the world, all would benefit.
If my father was a Politician, and I grew up without ever having to worry about money, I might view small business owners as greedy little tyrants who exploit their staff by only offering minimum wage. I might believe that Capitalism is greatly flawed, and that individual freedoms obstruct my vision of what society should be. I might find a way to alter the system so that small businesses are run by the government, but without calling it fascism.
If my father was an admirer of the Communist Regimes, I might be influenced to share in his admiration.
If I wanted to be a dictator, I would have to either create an emergency, or I would have to be lucky enough to have an emergency occur during my reign as Prime Minister. Only with a national sense of emergency would the Canadian public allow me to expand my ministerial power. The greater the sense of fear felt by the public, the more accepting they will be of my expanding powers. Under the Emergency Measures Act, I would be able to achieve my goals.
If I wanted to be a dictator, I would relish the emergency and do everything I could to prolong the crisis for as long as possible. The longer the crisis lasts, the more my power could expand.
If I wanted to be a dictator, I'd have to "sell" the idea to people in such a way that they resist as little as possible. I would loudly condemn any criticism of authoritarian governments that are operating in a fashion that I would prefer to operate.
If I was determined to become a dictator, I would proclaim my moral superiority over my adversaries, so as to condemn any dissent as immoral.
I would place strong restrictions on social media and protests by limiting both free speech and the right of assembly. I would call these freedoms "Dangerous to the public good".
I would implement new laws to limit liberties which I would call "temporary", but in reality, they will be no more temporary than income tax was during its "temporary" implementation after World War 2.
At the earliest opportunity, I would seize as many firearms as possible from the public, so as to minimize the possibility of armed resistance. I would find a way to make the seizure of arms appear to be in their best interests.
If I was determined to be a dictator, much of the public would need to be on my side. To that end, I would provide government funding for them which circumstance would force them to accept. After just a few months, they would become dependent on the Government relief funding. The more dependent they become, the more compliant they will be. The more compliant they are, the more my power can expand. Love me, or hate me, they won't want to risk losing the funding which allows them to survive.
If I were to be a dictator, I would hire a tech firm to mine the internet for data that would identify potential resistors. The list would reveal both those with the most influence, and those who could lead an armed resistance. I would start by monitoring all Army veterans, especially those with combat experience who are the most outspoken.
I would create as much tension and civil unrest as possible, so as to foster a volatile social environment. The more volatile, the more likely it would be for a "trigger event" to happen. Once a trigger event occurs, such as an armed response, or a violent protest, then I would have the excuse I would need to implement martial law. Under martial law, I would have all the tools I required to institute a permanent dictatorship.
To maintain my power, I would have a zero-tolerance policy for any and all dissent. Anyone who would question my authority would be immediately labelled as conspiracy theorists, arrested, and jailed for "subversive activity." Only with absolute control over the masses, would I be able to re-create our entire society into what I know to be "the right way".
Our Prime Minister, Justin Trudeau, and other world leaders are currently on the path to absolute power. Now is the time to ask ourselves, …are we OK with this? If not, what are we prepared to do so that we can avoid this dark potential future?
Mark E. Meincke
Buy the Home Seller's Bible by clicking HERE
Buy "Why not Me?" HERE
For more stories, visit Todayville Calgary
Alberta top court downgrades murder convictions in quadruple homicide case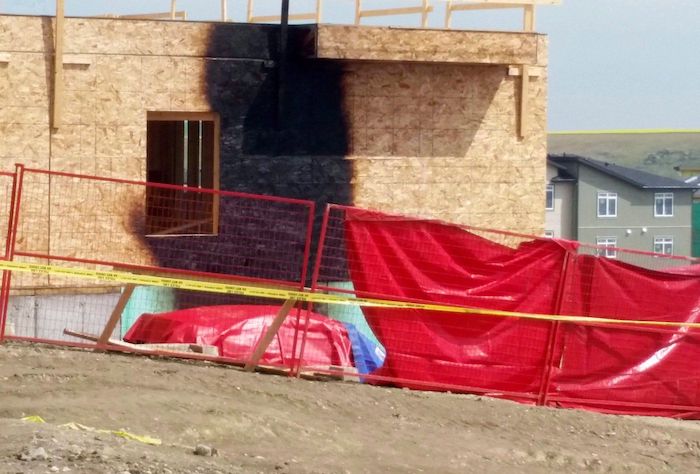 Calgary – Alberta's top court has downgraded two convictions in a high-profile case involving the torture and killing of a man and the deaths of three others from first-degree to second-degree murder.
The Alberta Court of Appeal released the decision Friday in the cases of Tewodros Kebede and Yu Chieh Liao over the killing of Hanock Afowerk.
Afowerk's body was found in a ditch outside Calgary in July 2017. He had been bound, beaten, strangled and shot.
Three other bodies were found in Afowerk's burnt-out car at a suburban construction site. No murder charges have been laid in those deaths.
Court heard that Afowerk's death was the culmination of a plot to kidnap him and extort him for money. The jury agreed with the Crown that Afowerk's killing had been part of the plan from the start.
But the Appeal Court said the trial judge failed to explain that while the kidnapping and beating had clearly been planned, Afowerk's killing may not have been. It suggested the defendants may have not have been recruited to kill him.
The Crown relied heavily on a text message sent by Kebede before the killing, which read: "U up for the job tonight?", as evidence of planning. But because the recipient of that message didn't testify to it, the Appeal Court concluded its meaning was unclear.
The court gave the Crown the choice of retrying the case or substituting second-degree verdicts. It chose the latter.
The court dismissed the defendants' application for a new trial
"Following the trial judge's instructions, the jury must have found by their verdict that both appellants actively participated in the murder of Mr. Afrowerk," the Appeal Court said in its written judgment.
"Both would therefore be properly convicted of second-degree murder. Accordingly, there will be no prejudice to the appellants if we substitute the verdicts to reflect that fact."
Kebede and Liao must now reappear before the trial judge for sentencing.
The change does not affect Kebede's and Liao's convictions involving the deaths of the other three victims.
Liao was found guilty of being an accessory in the murders of Cody Pfeiffer, Glynnis Fox and Tiffany Ear, whose remains were found in Afowerk's charred car.
Kebede was convicted of being an accessory in Pfeiffer's murder.
This report by The Canadian Press was first published Dec. 23, 2022.
— By Bob Weber in Edmonton
WestJet announces new flights to Tokyo, Barcelona, and Edinburgh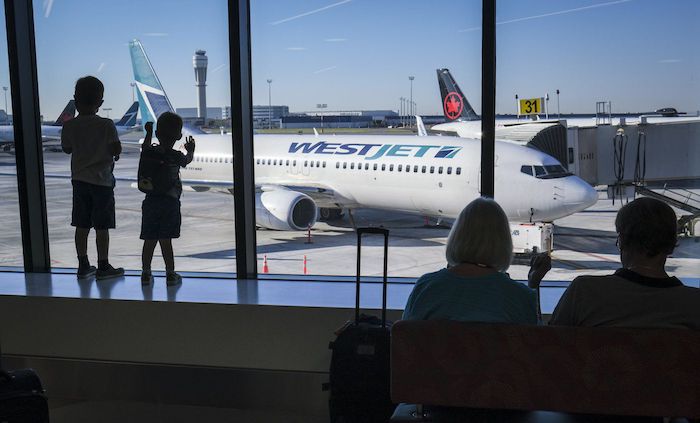 Calgary – WestJet plans to offer flights to Japan starting this spring, marking the airline's first non-stop flights to Asia from Calgary.
The Calgary-based airline said Monday that it will fly to Tokyo's Narita International Airport from Calgary this spring.
The non-stop flights will operate three times weekly beginning April 30.
The airline also announced new routes from Calgary to Barcelona and Edinburgh and increased frequency to Dublin, London, Paris and Rome, also starting in the spring.
WestJet chief executive Alexis von Hoensbroech says the new flights are part of the airline's plan to expand capacity from Calgary by more than 25 per cent by next year, beginning with intercontinental routes.
WestJet also says it is preparing for broader expansion within Canada and North America over the coming months.
This report by The Canadian Press was first published Dec. 5, 2022.