How BluPlanet Recycling's Triple Bottom Line Builds Community and Sustainability in Calgary
BluPlanet Recycling, a locally owned and operated waste disposal service established in 2009, is committed to walking the walk when it comes to environmental awareness and sustainability. With company policies that place the environment and community at the forefront both internally and externally, this is not your typical waste disposal service.
By purchasing carbon offsets for all CO2 emissions from Carbon Zero and using BullfrogPower for green energy, BluPlanet is both carbon neutral and powered with 100% green electricity and natural gas. BluPlanet Recycling is an award-winning member of a number of environmental and community organizations, including Be Local YYC, and has been a certified Benefit Corporation since 2011. To achieve B-Corp status, businesses must show exceptional commitment to social and environmental sustainability, and BluPlanet has been named to the annual B-Corp Best For The World list 5 different times.
In a highly competitive market, Nelson Berlin, BluPlanet Recycling Business Development Manager, firmly believes they are best positioned to bring Calgary into a more sustainable future, "Right now, in the city of Calgary," he says, "we're the waste-company focused the most on waste diversion." Servicing hundreds of businesses and over 40,000 residences throughout the city and surrounding areas, they offer custom solutions for any site and are the largest multi-family provider in Calgary. Through a number of environment-centric initiatives, BluPlanet is responsible for the diversion of over 8,000,000 kg of material from the landfill annually, and successfully offset 336,000 kg of CO2 in 2019 alone.
Maintaining their triple bottom line by valuing community and environmental impact as much as economic success, BluPlanet Recycling is as committed to giving back to the community as they are to pursuing sustainability.
As a part of BluPlanet's charitable giving strategy, they partner with one local organization each year to help further social initiatives aimed at supporting the Calgary community. This year, BluPlanet pledged $30,000 to Brown Bagging for Calgary's Kids, an organization dedicated to feeding Calgary's school children. Catering to 228 schools across the city, BB4CK feeds 5000 kids every day with the help of donations from individuals and organizations like BluPlanet Recycling.
BluPlanet is also committed to fostering positive change through a number of internal company policies. This includes offering carpool credits and a volunteer initiative program wherein staff can earn extra vacation days by reaching a certain number of volunteer hours. BluPlanet also encourages staff to reduce excess waste by facilitating bulk purchase orders and offering an in-house refillery for household products. This allows staff members to bring reusable containers into stock up on home products instead of purchasing new every time.
For more information on BluPlanet Recycling and sustainability in Calgary, visit https://www.bprecycling.ca.
For more stories, see Todayville Calgary.
Police looking for these 3 suspects after Super 8 Motel in Innisfail robbed early Monday morning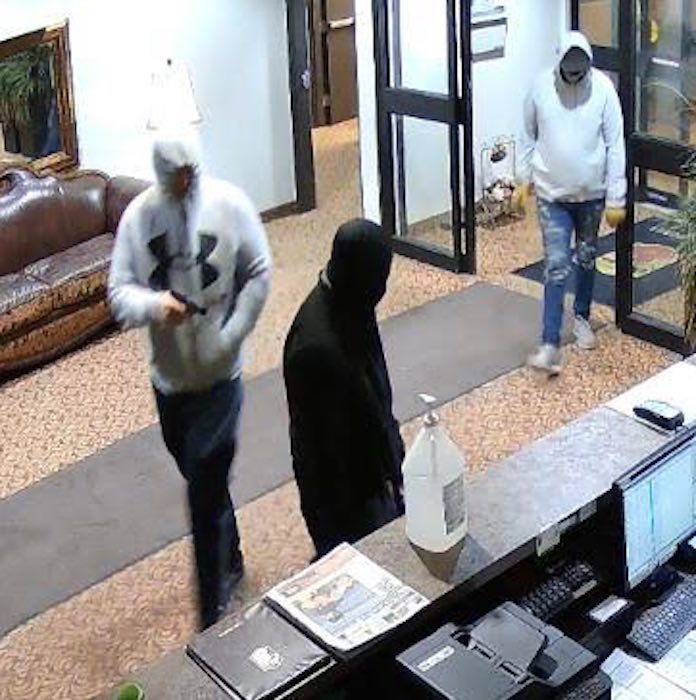 Innisfail RCMP investigate robbery
Innisfail Ala. – On May 29, 2023, at approximately 4:10 a.m., the Super 8 motel in Innisfail was the victim of an armed robbery. Three male suspects entered the hotel, two of which had firearms. Money was demanded from the manager. All three left the motel in a vehicle which is described as:
Chevrolet Dura Max truck
Sliver
Lifted
The suspects are described as:
Suspect #1: Caucasian male, tall and muscular. Wearing jeans and a grey Under Armour hoody. He was carrying a pistol.
Suspect #2: Caucasian male, short. Wearing all black. He was carrying a sawed off shotgun
Suspect #3: Caucasian male tall with a chubby belly. He was wearing a grey hoody, jeans and a black ball hat.
If you have information about this incident, please call the Innisfail RCMP at 403-227-3341 or call your local police. If you want to remain anonymous, you can contact Crime Stoppers by phone at 1-800-222-8477 (TIPS), by internet atwww.tipsubmit.com, or by SMS (check your local Crime Stoppers www.crimestoppers.ab.ca for instructions).
'Tragic accident' blamed for recent death of giraffe at Calgary Zoo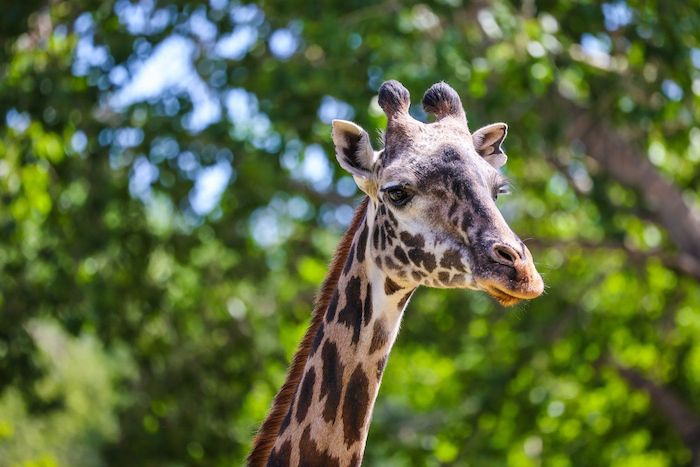 The Wilder Institute/Calgary Zoo says a "tragic accident" led to the recent death of an adult Masai giraffe. A statement from the zoo says the female giraffe named Emara died May 19 after tangling one of her horns on a cable surrounding her enclosure. THE CANADIAN PRESS/HO-Wilder Institute/Calgary Zoo-Sergei Belskey
Calgary
The Calgary Zoo says a "tragic accident" led to the recent death of one of its adult Masai giraffes.
A statement from the zoo says a female giraffe named Emara died May 19 after tangling one of her horns in a cable surrounding her enclosure.
The statement says a necropsy revealed Emara fell against the enclosure fence and died almost instantly of a broken neck.
Emara, who had just turned 12, came to Calgary from the San Diego Zoo in 2016.
The statement says she was a treasured member at the zoo and was known for her cautious yet curious personality and gentle nature.
The zoo says it is checking fencing within its African Savannah Yard enclosure to see if changes are needed to better protect the other giraffes and animals that share the space.
Doug Whiteside, interim associate director of animal care and welfare at the zoo, said Emara was in her prime and was in excellent health when she died.
"Major life changes such as this not only affect our people but can affect our animal residents as well," Whiteside said in the statement Monday.
He said the zoo's remaining giraffes, Nabo and Moshi, are doing well.
Grief counsellors are being made available to Emara's caregivers and other zoo staff.
This report by The Canadian Press was first published May 29, 2023.