Have Alberta's Skilled Workers had Enough?
The Canadian oil and gas industry suffered another blow on Sunday, October 25, when Cenovus Energy Inc. announced a $3.8 billion merger with 82-year old Canadian oil and gas company, Husky Energy. Headquartered in Calgary, Alberta, Husky is projected to lose up to 25% of its workforce as a result of the merger, approximately 2,150 jobs – mainly in Calgary.
The news, which fell on Alberta's increasingly restless population of unemployed workers and struggling families, many of whom believe Alberta has been left out in the cold for far too long already, has fueled ongoing discussions of a provincial brain drain.
Simply put, brain drain is defined as "the departure of educated or professional people from one country, economic sector or field, usually for better pay or living conditions". Recent statistics show this concept is rapidly gaining traction in Alberta as residents seek to escape the increasingly grim economic landscape to pursue opportunities elsewhere, beyond the provincial borders.
As Canada's largest producer of oil and natural gas, Alberta is no stranger to the boom and bust nature of the industry, experiencing cyclical periods of economic prosperity influenced by global conditions followed by detrimental crashes and ensuing hard times. Prior to this year, Alberta experienced a major economic crash in 2015, with the Canadian oil and gas industry suffering a $91 billion loss in revenue and layoffs reaching 35,000 workers in Alberta alone (1).
In the last 5 years, countless Albertans have struggled to regain their footing on shaky economic and political grounds, suffering substantial losses and insecurity. In this setting, the catastrophic impacts of the global COVID-19 pandemic, coupled with pipeline delays and ongoing cuts in the Canadian oil and gas sector have left many Albertans with the feeling of being kicked while already down.
According to the Government of Alberta Economic Dashboard, the price of oil for many Alberta oil producers fell 36.6% from September 2019, averaging $28.43 USD per barrel in September 2020, according to the Western Canada Select (WCS) price. The coinciding unemployment rate in Alberta was 11.7% in September 2020, down from its 15.5% spike in May 2020, but still 6.6% higher than in September 2019 (2).
At this point, it seems a number of Albertans have simply had enough. According to The Alberta Annual Population Report 2019/20, "Alberta's interprovincial migration patterns are heavily influenced by the economic conditions in the province, and as the economy cooled, the province experienced net outflows." The report shows that 2,733 residents left Alberta between April and June 2020.
The loss of another 2,150 oil and gas jobs as a result of the Cenovus merger comes as a disappointing yet predictable defeat for industry workers who have remained "down on their luck" for many years in Alberta. Effectively decimating industries worldwide, the pandemic has also successfully pulled the rug from beneath Alberta's shaky footing, tanking oil and gas once more and leaving countless skilled workers with nowhere to go but out.
For more stories, visit Todayville Calgary.
Police looking for these 3 suspects after Super 8 Motel in Innisfail robbed early Monday morning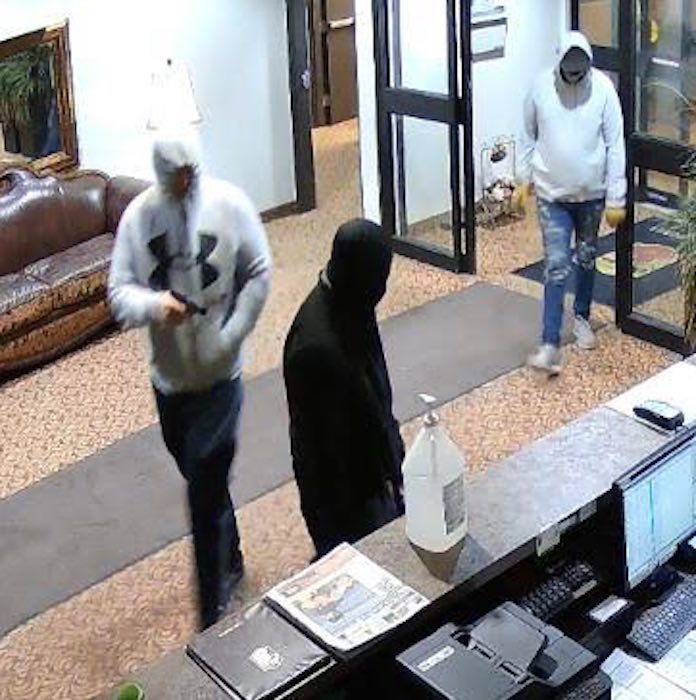 Innisfail RCMP investigate robbery
Innisfail Ala. – On May 29, 2023, at approximately 4:10 a.m., the Super 8 motel in Innisfail was the victim of an armed robbery. Three male suspects entered the hotel, two of which had firearms. Money was demanded from the manager. All three left the motel in a vehicle which is described as:
Chevrolet Dura Max truck
Sliver
Lifted
The suspects are described as:
Suspect #1: Caucasian male, tall and muscular. Wearing jeans and a grey Under Armour hoody. He was carrying a pistol.
Suspect #2: Caucasian male, short. Wearing all black. He was carrying a sawed off shotgun
Suspect #3: Caucasian male tall with a chubby belly. He was wearing a grey hoody, jeans and a black ball hat.
If you have information about this incident, please call the Innisfail RCMP at 403-227-3341 or call your local police. If you want to remain anonymous, you can contact Crime Stoppers by phone at 1-800-222-8477 (TIPS), by internet atwww.tipsubmit.com, or by SMS (check your local Crime Stoppers www.crimestoppers.ab.ca for instructions).
'Tragic accident' blamed for recent death of giraffe at Calgary Zoo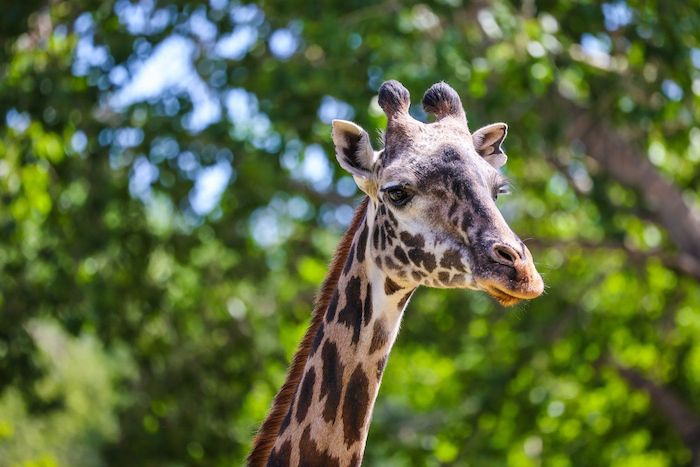 The Wilder Institute/Calgary Zoo says a "tragic accident" led to the recent death of an adult Masai giraffe. A statement from the zoo says the female giraffe named Emara died May 19 after tangling one of her horns on a cable surrounding her enclosure. THE CANADIAN PRESS/HO-Wilder Institute/Calgary Zoo-Sergei Belskey
Calgary
The Calgary Zoo says a "tragic accident" led to the recent death of one of its adult Masai giraffes.
A statement from the zoo says a female giraffe named Emara died May 19 after tangling one of her horns in a cable surrounding her enclosure.
The statement says a necropsy revealed Emara fell against the enclosure fence and died almost instantly of a broken neck.
Emara, who had just turned 12, came to Calgary from the San Diego Zoo in 2016.
The statement says she was a treasured member at the zoo and was known for her cautious yet curious personality and gentle nature.
The zoo says it is checking fencing within its African Savannah Yard enclosure to see if changes are needed to better protect the other giraffes and animals that share the space.
Doug Whiteside, interim associate director of animal care and welfare at the zoo, said Emara was in her prime and was in excellent health when she died.
"Major life changes such as this not only affect our people but can affect our animal residents as well," Whiteside said in the statement Monday.
He said the zoo's remaining giraffes, Nabo and Moshi, are doing well.
Grief counsellors are being made available to Emara's caregivers and other zoo staff.
This report by The Canadian Press was first published May 29, 2023.