Getting the Next Generation of Alberta Youth Excited about Renewable Energy with Eavor Technologies Inc.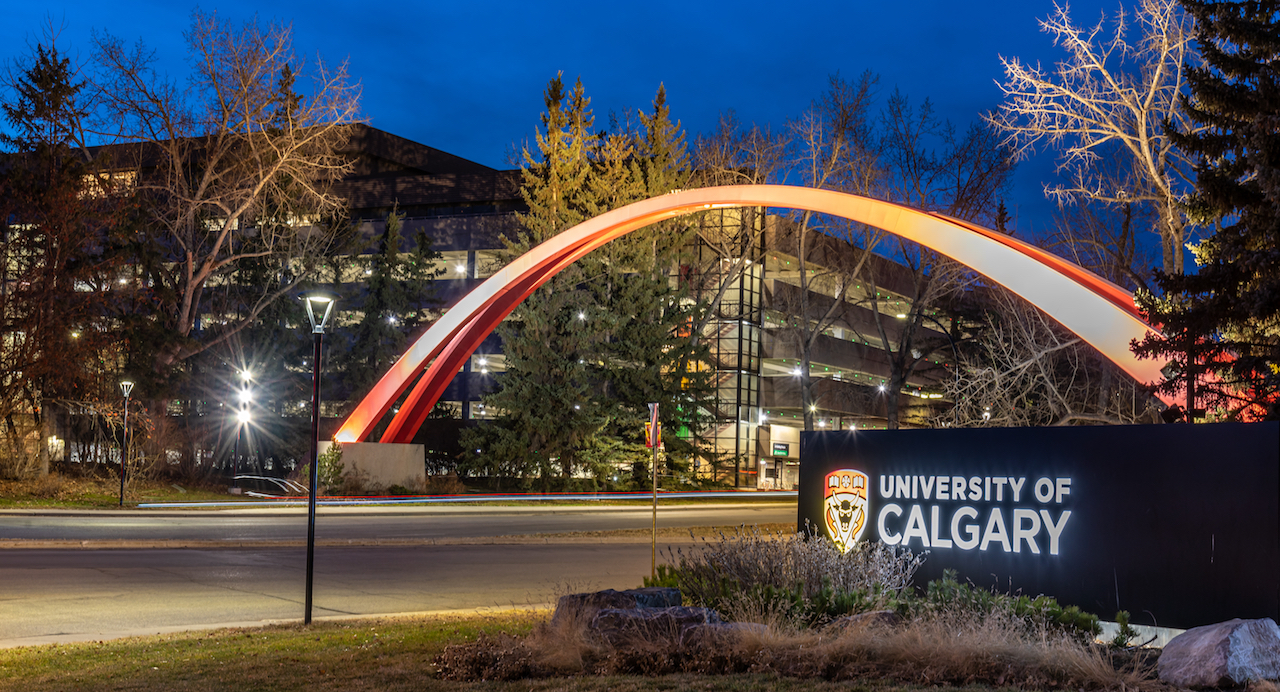 In February 2021, oil giants bp and Chevron, along with a number of other notable groups announced their decision to back Calgary-based geothermal company Eavor Technologies Inc. through a $40 million funding round. Since then, discussions regarding the pivot away from oil and gas into renewables have captured national interest. Is this a sign the shift is officially underway? 
Eavor Technologies is a local geothermal tech company making international waves in the global renewable energy arena. By revolutionizing the approach to geothermal energy, Eavor's technology has eradicated several of the costly, inefficient measures associated with traditional geothermal. Without experiencing the limitations of traditional geothermal, nor being subject to intermittency issues associated with wind and solar, Eavor's solution is one the world sorely needs. 
Alberta Minister of Jobs, Economy and Innovation Doug Schweitzer recently commended Eavor in an address discussing ongoing economic diversification in Alberta, noting private sector investment in provincial geothermal wells. "Eavor Technologies of Calgary has raised significant money for this, and plans to produce enough geothermal power to heat thousands of homes over the next decade," said Schweitzer. 
In light of recent developments in the oil and gas industry, Eavor's ongoing mission to harness the Earth's geothermal potential to provide reliable, scalable, baseload power for millions of homes in the coming years has taken on a new key component. 
Following the announcement, Eavor has taken several steps to further invest in academia in Alberta through the launch of an ongoing educational campaign aimed at engaging Alberta youth in the future of renewable energy in the province and across the nation. As a local, cutting edge technology company on a mission to positively change the world, Eavor recognizes the importance of encouraging the bright members of the young generation to ask questions and actively participate in the ongoing changes occurring in the  energy industry. 
"Eavor has developed a unique renewable energy solution by applying established or proven technologies in an innovative and creative way," says Bailey Schwarz, Lead Engineer for Eavor. "Educating and engaging the next generation will encourage creative thinking and problem solving in the energy sector that will keep building on these innovations in every sector." 
Earlier this month, Eavor Technologies Inc. announced a multi-year research and development partnership with the University of Calgary Department of Chemical and Petroleum Engineering and the National Science and Engineering Research Council (NSERC) valued at almost $1 million.
This partnership will focus on building on existing Alberta drilling technology to effectively further applications for geothermal exploration and development, while educating the public and creating new jobs for Albertans. 
Engaging young adults at the university level is a key part of Eavor's investment in geothermal education and development in Alberta, however, it doesn't end there.
On March 10, 2021, team members from Calgary tech company Eavor Technologies Inc. visited Bearspaw Christian School in northwest Calgary to present their cutting-edge closed loop geothermal technology to the 10th grade science classes.
The presentation was led by Eavor's Lead Engineer Bailey Schwarz, Senior Business Development Leader Neil Ethier and Chief Business Development Officer, Paul Cairns. 
The team introduced Eavor's mission, discussed the differing forms of renewable energy and explained the Eavor-Loop in relation to traditional geothermal. Bailey Schwarz then covered thermodynamics before introducing Eavor-Lite, Eavor's successful, third party validated demonstration project located in Rocky Mountain House, Alberta.
"The presentations went really well," says Schwarz, "I was really impressed with the interest the students showed and the challenging questions they asked our team." 
The presentation to Bearspaw Christian School is part of Eavor's ongoing educational outreach campaign designed to get the younger generation excited about ongoing developments in the field of renewable energy. As future scientists, engineers, and entrepreneurs, the bright students in Mr. Dallas Peterson's 10th grade science class were captivated by Eavor's presentation. They kept the team on their toes by asking endless questions to better understand the Eavor-Loop technology. "We were all really impressed by all the questions," says Paul Cairns, CBDO of Eavor, "we really want to encourage these young kids to think differently." 
Cairns closed the presentation by introducing a two-part Eavor Challenge. Part one is an opportunity for students to further explore Eavor's global geothermal energy potential by determining the best possible location for a future Eavor-Loop. They were given a curated list of potential locations, which need to be ranked according to feasibility based on geological, economical, and socio-political factors – this list includes Mars. 
Eavor has partnered with Bearspaw Christian School to continue the challenge into the next school year, when a science research option being offered by Mr. Peterson will give students the chance to explore Eavor in extreme depth.
"I hope they come away from this experience excited for the future, and feeling that they will have an important part to play," says Mr. Peterson, Bearspaw Secondary Science teacher, "I believe we need to foster the conversation with our youth surrounding the question, 'in what ways could we envision energy alternatives?' It's so important to instill a hope for the future." 
To encourage creativity alongside education, Eavor will be awarding an Oculus Quest Virtual Reality Headset, pre-loaded with the Eavor-Lite Virtual Tour, to one student from each semester who exceeds the challenge.
Eavor prides itself on being at the forefront of renewable energy development in Alberta, and investment and education for Alberta's youth and young adults is a crucial step in ensuring a successful, prosperous future for the province. Students in grade school, high school, university and graduate school all have an important part to play in furthering provincial and national goals surrounding the pivot towards renewable energy.
"Investing in our youth is investing in our future," says Paul Cairns, Chief Business Development Officer for Eavor Technologies. Eavor is proud to play a part in getting the next generation of Alberta youth excited and engaged in renewable technology, and geothermal energy development.

University of Calgary Positions 
The University of Calgary is hiring several positions for its multi-year R&D project with Eavor Technologies. 
Research Associate in Drilling Operations, Drilling Performance Optimization, Data Analytics, Drilling Modelling and Control. 

M.Sc. in engineering required, industry experience and/or Ph.D. preferred.

Postdoctoral Fellow in Drilling Mechanics, Bit-Rock interaction Modelling and Non-Linear System Dynamics and Control. 

A recent Ph.D. in engineering required.
Three Ph.D. Research Assistantships in:
1) Hydraulic percussion hammer modelling
2) Physics-informed data-driven model development
3) Estimation techniques for digital twinning
To apply, please send your CV, Cover Letter, and a Writing Sample to Roman Shor at [email protected]ucalgary.ca   
Eavor's virtual tour and link to the Oculus Quest App can be experienced here: https://eavor.com/eavor-lite-virtual-tour
For more stories, visit Todayville Calgary.
Alberta government says jobs, economy, COVID to be focus of fall legislature sitting
EDMONTON — The Alberta government plans a busy fall legislature sitting aimed at adding jobs and diversifying the economy while focusing on tamping down the renewed surge of COVID-19.
Government house leader Jason Nixon says this will include proposed legislation on recognizing professional credentials to address labour shortages. The bill will be introduced by Premier Jason Kenney.
"Our focus will be on Alberta's workforce, a couple of bills around diversifying the economy, a big focus on building infrastructure for our future, (and) growing our resources, particularly on the energy side," Nixon said in an interview Friday.
There will also be new initiatives on environmental protection and conservation.
Nixon said there will be 18 to 20 bills for the sitting, which begins Monday and is scheduled to run to the first week of December. 
"It's a very robust fall agenda," he said.
Nixon said the government will continue to take steps to reduce COVID-19 cases, which have severely stressed the health system.
No COVID-19-specific bills are planned, he said, noting they were passed in previous sittings. 
"There's certainly other stuff to be done to manage the pandemic … but we'll stand ready if Alberta Health needs us to pass any legislation to deal with the pandemic."
He said debate in the chamber is expected to return to some semblance of normalcy.
In the spring sitting, both the United Conservative government and the Opposition NDP reduced their numbers in the chamber to prevent the spread of the virus. 
This time, with all NDP members and all but one on the UCP side vaccinated, all will be allowed back in for debate.
The lone UCP member has a medical exemption and will be tested regularly, said Nixon.
He said there are still masking rules and members will try to maintain distancing where possible.
The NDP said it plans to hold the government accountable for what went disastrously wrong on COVID-19.
"This fall sitting of the legislature will be laser-focused on getting answers from the UCP on why they've failed Albertans so miserably in managing the devastating fourth wave of the COVID-19 pandemic," said Christina Gray, the NDP house leader.
"Since July 15, more than 85,000 additional Albertans have been infected with the virus and 700 have died."
Gray said the NDP will call for an all-party inquiry into the government's handling of the pandemic with the power to compel documents and testimony.
Nixon said the government will not agree to such a motion. He said it would be wrong to redeploy vital health resources right now and that Kenney has promised an eventual review of how the province handled the pandemic.
Kenney has also promised to bring forward a motion to ratify and act on the results of Monday's provincewide referendum on Canada's equalization program.
Final results aren't in from Edmonton, but figures from Calgary and other cities suggest the referendum will pass with about 60 per cent in support of urging the federal government to remove the principle of equalization from the Constitution.
Kenney has said the issue is not about removing equalization, something no province can do unilaterally, but about getting leverage to negotiate other issues surrounding federal transfers to attain a better deal with Ottawa.
Political scientist Jared Wesley said Kenney will likely continue to focus on initiatives such as the equalization referendum, if only to change the narrative on his low popularity ratings.
"The premier will be spending most of his time, if he has anything to say about it, outside the province, stumping for this fair deal," said Wesley, with the University of Alberta.
COVID-19 numbers have been trending down in recent weeks. But Kenney and Dr. Deena Hinshaw, the province's chief medical officer of health, say the situation remains precarious.
On Friday, there were just over 10,000 active COVID-19 cases in Alberta. And there were 191 COVID-19 patients in intensive care. 
Alberta's fourth wave troubles began after Kenney lifted almost all COVID-19 related health restrictions as of July 1, boasting that the pandemic had moved to the "endemic" phase and there was no need to plan for a renewed case surge.
This report by The Canadian Press was first published Oct. 22, 2021.
Dean Bennett, The Canadian Press
'You're looking at it:' Undercover officer says suspect led them to burial site
CALGARY — A Calgary man who killed his girlfriend and is on trial for the murder of her young daughter took undercover officers in the middle of the night to a remote, snow-covered area where they were buried.
Robert Leeming, who is 36, has pleaded guilty to second-degree murder in the death of Jasmine Lovett and not guilty to second-degree murder in the death of 22-month-old Aliyah Sanderson.
The mother and toddler were reported missing in April of 2019 after they didn't show up for a family dinner.
Court heard this week that Leeming was befriended by two undercover officers, who told him they had retrieved a bag of evidence from a nosy neighbour.
They offered to help him with his problems — including removing the bodies of Lovett and her daughter, who were in a shallow grave under a pile of mulch and branches in a day-use area west of Calgary.
One of the officers testified that Leeming knew exactly where the bodies were.
The officer said they went to the area in the early morning of May 6, 2019, and walked a short distance on foot.
"I said, 'OK, where to?' And (Leeming) goes, 'You're looking at it.' And he points down. And underneath and against my left foot were branches and a pile," said the officer.
"(Leeming) goes and he grabs a branch and lifts it up as if to prove what's underneath all these branches. As he does that, I see a small bit of blue that I believe to be the moving blankets."
Investigators previously testified that the mother and child were doused in gasoline and wrapped in blue blankets before they were covered in dirt, mulch and branches.
The trial also heard that Lovett had skull fractures and was shot in the head. Aliyah died of blunt force head trauma.
The officer said Leeming boasted about steps he had taken to hinder a possible police investigation — including hiding wads of raw bacon around his house to throw off cadaver dogs and filling the back of his car with mulch.
"Well, mulch is death, right? So it smells like death," Leeming told the officers in a tape recording played in court.
"You cleaned that car up good?" asked the undercover officer.
"Oh, yeah," he replied.
The officer said Leeming also expressed relief that his 2014 Mercedes seized by police was an older model.
"It's funny 'cause they were telling me the Mercedes, they pretty much can hook up to the computer in the car and know exactly where I've been," Leeming said with a laugh.
"It's too old a car. If it was an '18, then I'd be in jail."
The prosecution was expected to wrap up its case Friday.
This report by The Canadian Press was first published Oct. 22, 2021.
Bill Graveland, The Canadian Press