Getting the Next Generation of Alberta Youth Excited about Renewable Energy with Eavor Technologies Inc.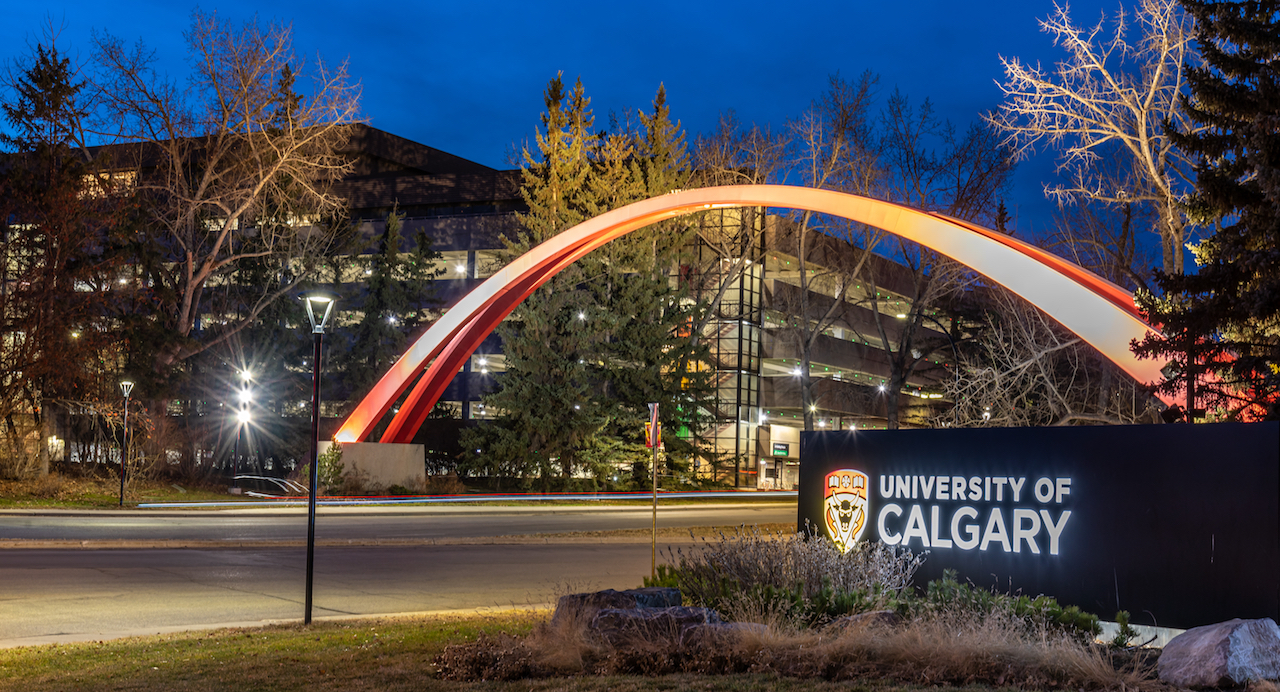 In February 2021, oil giants bp and Chevron, along with a number of other notable groups announced their decision to back Calgary-based geothermal company Eavor Technologies Inc. through a $40 million funding round. Since then, discussions regarding the pivot away from oil and gas into renewables have captured national interest. Is this a sign the shift is officially underway?
Eavor Technologies is a local geothermal tech company making international waves in the global renewable energy arena. By revolutionizing the approach to geothermal energy, Eavor's technology has eradicated several of the costly, inefficient measures associated with traditional geothermal. Without experiencing the limitations of traditional geothermal, nor being subject to intermittency issues associated with wind and solar, Eavor's solution is one the world sorely needs.
Alberta Minister of Jobs, Economy and Innovation Doug Schweitzer recently commended Eavor in an address discussing ongoing economic diversification in Alberta, noting private sector investment in provincial geothermal wells. "Eavor Technologies of Calgary has raised significant money for this, and plans to produce enough geothermal power to heat thousands of homes over the next decade," said Schweitzer.
In light of recent developments in the oil and gas industry, Eavor's ongoing mission to harness the Earth's geothermal potential to provide reliable, scalable, baseload power for millions of homes in the coming years has taken on a new key component.
Following the announcement, Eavor has taken several steps to further invest in academia in Alberta through the launch of an ongoing educational campaign aimed at engaging Alberta youth in the future of renewable energy in the province and across the nation. As a local, cutting edge technology company on a mission to positively change the world, Eavor recognizes the importance of encouraging the bright members of the young generation to ask questions and actively participate in the ongoing changes occurring in the energy industry.
"Eavor has developed a unique renewable energy solution by applying established or proven technologies in an innovative and creative way," says Bailey Schwarz, Lead Engineer for Eavor. "Educating and engaging the next generation will encourage creative thinking and problem solving in the energy sector that will keep building on these innovations in every sector."
Earlier this month, Eavor Technologies Inc. announced a multi-year research and development partnership with the University of Calgary Department of Chemical and Petroleum Engineering and the National Science and Engineering Research Council (NSERC) valued at almost $1 million.
This partnership will focus on building on existing Alberta drilling technology to effectively further applications for geothermal exploration and development, while educating the public and creating new jobs for Albertans.
Engaging young adults at the university level is a key part of Eavor's investment in geothermal education and development in Alberta, however, it doesn't end there.
On March 10, 2021, team members from Calgary tech company Eavor Technologies Inc. visited Bearspaw Christian School in northwest Calgary to present their cutting-edge closed loop geothermal technology to the 10th grade science classes.
The presentation was led by Eavor's Lead Engineer Bailey Schwarz, Senior Business Development Leader Neil Ethier and Chief Business Development Officer, Paul Cairns.
The team introduced Eavor's mission, discussed the differing forms of renewable energy and explained the Eavor-Loop in relation to traditional geothermal. Bailey Schwarz then covered thermodynamics before introducing Eavor-Lite, Eavor's successful, third party validated demonstration project located in Rocky Mountain House, Alberta.
"The presentations went really well," says Schwarz, "I was really impressed with the interest the students showed and the challenging questions they asked our team."
The presentation to Bearspaw Christian School is part of Eavor's ongoing educational outreach campaign designed to get the younger generation excited about ongoing developments in the field of renewable energy. As future scientists, engineers, and entrepreneurs, the bright students in Mr. Dallas Peterson's 10th grade science class were captivated by Eavor's presentation. They kept the team on their toes by asking endless questions to better understand the Eavor-Loop technology. "We were all really impressed by all the questions," says Paul Cairns, CBDO of Eavor, "we really want to encourage these young kids to think differently."
Cairns closed the presentation by introducing a two-part Eavor Challenge. Part one is an opportunity for students to further explore Eavor's global geothermal energy potential by determining the best possible location for a future Eavor-Loop. They were given a curated list of potential locations, which need to be ranked according to feasibility based on geological, economical, and socio-political factors – this list includes Mars.
Eavor has partnered with Bearspaw Christian School to continue the challenge into the next school year, when a science research option being offered by Mr. Peterson will give students the chance to explore Eavor in extreme depth.
"I hope they come away from this experience excited for the future, and feeling that they will have an important part to play," says Mr. Peterson, Bearspaw Secondary Science teacher, "I believe we need to foster the conversation with our youth surrounding the question, 'in what ways could we envision energy alternatives?' It's so important to instill a hope for the future."
To encourage creativity alongside education, Eavor will be awarding an Oculus Quest Virtual Reality Headset, pre-loaded with the Eavor-Lite Virtual Tour, to one student from each semester who exceeds the challenge.
Eavor prides itself on being at the forefront of renewable energy development in Alberta, and investment and education for Alberta's youth and young adults is a crucial step in ensuring a successful, prosperous future for the province. Students in grade school, high school, university and graduate school all have an important part to play in furthering provincial and national goals surrounding the pivot towards renewable energy.
"Investing in our youth is investing in our future," says Paul Cairns, Chief Business Development Officer for Eavor Technologies. Eavor is proud to play a part in getting the next generation of Alberta youth excited and engaged in renewable technology, and geothermal energy development.

University of Calgary Positions
The University of Calgary is hiring several positions for its multi-year R&D project with Eavor Technologies.
Research Associate in Drilling Operations, Drilling Performance Optimization, Data Analytics, Drilling Modelling and Control.

M.Sc. in engineering required, industry experience and/or Ph.D. preferred.

Postdoctoral Fellow in Drilling Mechanics, Bit-Rock interaction Modelling and Non-Linear System Dynamics and Control.

A recent Ph.D. in engineering required.
Three Ph.D. Research Assistantships in:
1) Hydraulic percussion hammer modelling
2) Physics-informed data-driven model development
3) Estimation techniques for digital twinning
To apply, please send your CV, Cover Letter, and a Writing Sample to Roman Shor at roman.shor@ucalgary.ca
Eavor's virtual tour and link to the Oculus Quest App can be experienced here: https://eavor.com/eavor-lite-virtual-tour
For more stories, visit Todayville Calgary.
UCP asks Albertans to consider an Alberta Pension Plan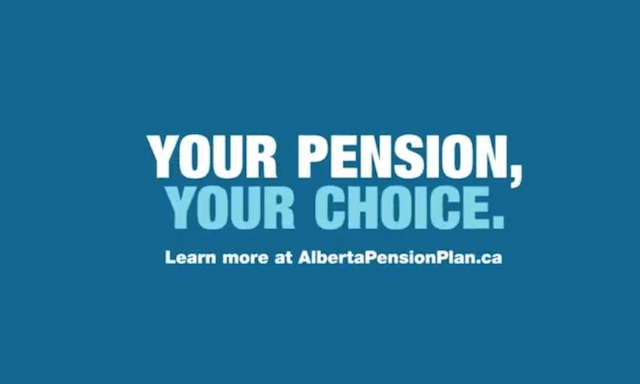 News release from the United Conservative party
The Government of Alberta is starting a public engagement to discuss the possibility of creating an Alberta Pension Plan.
You might be wondering, what's in it for you? Learn more by watching the short video below:
The government is eager to hear your views. To find more information, and participate in a survey, tap the button below.
Albertans deserve a pension plan that reflects their hard work and earnings, and it is up to Albertans to decide which pension plan that is.
-Your UCP Team
Police arrest two more people following killing of eight-year-old girl in Alberta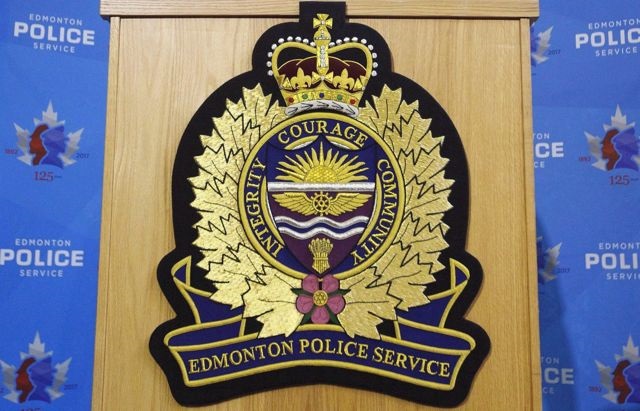 An Edmonton Police Service logo is shown at a press conference in Edmonton, Oct. 2, 2017. Police in Edmonton have charged two more people following the killing of an eight-year-old girl whose remains were found on a First Nation south of the provincial capital in April. THE CANADIAN PRESS/Jason Franson
Edmonton
Police in Edmonton have charged two more people following the killing of an eight-year-old girl whose remains were found on a First Nation south of the provincial capital.
Officers responded on April 24 to a welfare call about the girl at an Edmonton home but were unable to locate her.
Her remains were discovered five days later on the Samson Cree Nation in Maskwacis.
Shayden Lightning, who is 21, and Raighne Stoney, who is 36, have been charged with being an accessory to murder and causing an indignity to a body.
Three others were initially charged in the case.
Police are not releasing the names of two of the accused in order to protect the identities of other children related to the victim, whose identity is under a publication ban.
A 27-year-old woman faces a charge of first-degree murder and a 25-year-old man faces charges of being an accessory to murder and causing an indignity to a body.
Edward Nievera, 67, was charged with being an accessory to murder and causing an indignity to a body.
Edmonton police Staff Sgt. Colin Leathem said in a release Friday that the recent arrests will be the last in the case and that the investigation has concluded.
"We want to thank the RCMP in Maskwacis and Wetaskiwin for their assistance with this investigation," he said. "Needless to say, this was an exceptionally distressing investigation to work on, and they went above and beyond in helping to facilitate these final arrests and bring this file to conclusion.
"While nothing can change the horror of what occurred, we hope (the arrests) can provide some measure of justice to those who knew and loved this little girl."
This report by The Canadian Press was first published Sept. 22, 2023.