Germany reaches to younger audience with viral Covid-19 public service campaign
Sometimes in the tsunami of news coming from south of the border, we forget there are other countries fighting wars, having elections, and trying to win the battle against a pandemic that is wreaking havoc with their people and their economies.
Germany has been a leader in this since the start and after a summer of relatively low infection rates, is now facing a far bigger second wave. They've been leaders in testing and tracing initiatives and while its caseload climbed in the early stages, the number of deaths remained lower than many countries hardest it. Now the country is seeing its second wave and it's much more dramatic with nearly four times as many infections.
A series of public service announcements have been produced to help convince the population to stay at home, and they're funny.
The humorous campaign focuses on the idea of "Coronavirus Heroes". It's shot in a documentary style and features older people reflecting on how they fought the pandemic when they were young. The three clips are featured below and they all contain English sub-titles. Enjoy!
Click to read more on Todayville.com
Glendale Skatepark now includes on-site mentors from the YMCA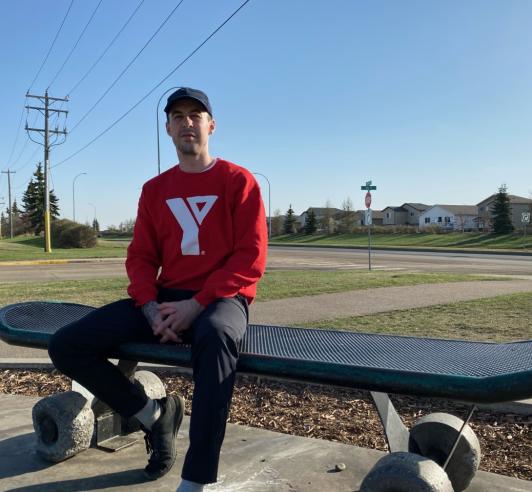 With consistent fair weather and summer right around the corner, skateboarders, BMXers and scooter-riders are excited to return to Red Deer's skateparks. Glendale Skatepark in Red Deer's north side is a popular choice, and has the added benefit of being staffed by Northside Community Centre YMCA's skatepark mentors.
The Y's skatepark mentors are experienced skaters and BMX bikers who want to help make sure the skatepark remains a safe and inclusive space for kids and youth of all skill levels and backgrounds to enjoy. They hang out at the park every day after school and on weekends, offering encouragement, teaching skills and providing water and snacks to anyone who wants it.
"The biggest part [for me] is just creating community engagement and connections," one skatepark mentor explained in a video on the YMCA's social media channels, adding, "engaging with the kids, teaching what you love to do… just being a positive influence on everyone and trying to make this place a better community."
The YMCA Skatepark Mentorship program was piloted in 2021, and after a successful season Border Paving Ltd. stepped up with a generous donation to make it possible for the Y to staff the park all summer long in 2022 and 2023. The Y has since expanded the program, and will have skatepark mentors and youth workers at the Red Deer Skatepark downtown in addition to Glendale, starting in July.
Youth can find YMCA skatepark mentors at the Glendale Skatepark Monday to Friday from 2:30 to 7:30pm, and noon–4pm on Saturdays and Sundays until the end of June. Starting in July, their weekday hours will expand to 12:30 to 8:30pm and they can be found at the Red Deer Skatepark downtown from 10am to 1pm every Tuesday, Wednesday and Thursday.
Visit ymcanab.ca/skatepark to meet Northside Community Centre YMCA's skatepark mentors for 2023 and learn more about youth programs at the Y.
Red Deer group cycling across Canada for Big Brothers, Big Sisters of Red Deer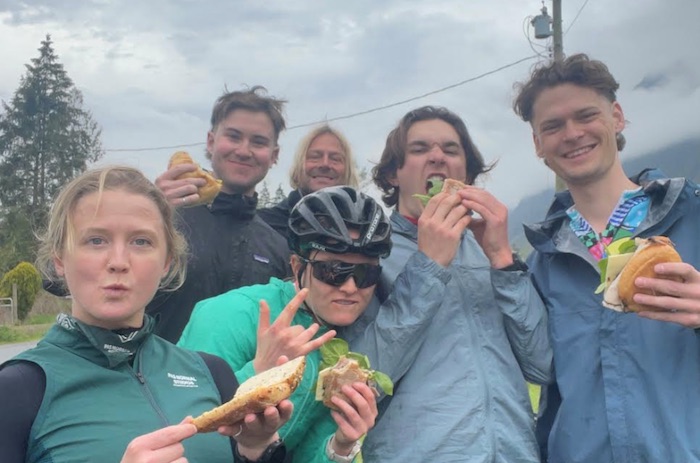 A Red Deer resident has gathered some friends and begun on a trek to cycle across Canada while raising funds for Big Brothers Big Sisters of Red Deer.
Ben Pelletier, a teacher in Red Deer, is a strong supporter and believer of BBBS and Youth HQ and decided that he wanted to use his cycling adventure from Vancouver to Halifax as a chance to give back.
In addition to Ben Pelletier other members of the group include Logan Davey, Keith Weber, Jade Weber, Tristan McDonald and Karina Bennett.
"As a teacher here in Red Deer, I have had the chance to visit Youth HQ, Big Brothers Big Sisters of Red Deer, and simply love what they do for the youth in this city. All donations will go directly to support this awesome organization" said Pelletier on his GoFundMe page for the event.
https://www.gofundme.com/f/the-great-cross-canada-biking-extravaganza?utm_campaign=p_cp+share-sheet&utm_content=undefined&utm_medium=social&utm_source=twitter&utm_term=undefined
The trek kicked off in Vancouver on May 1 and will see the group reach Halifax by the end of June. Youth HQ is excited to see the updates as this trek continues and will be sharing them on our social media channels throughout the coming weeks. Simply go to the "Gofundme" page and follow the group throughout their journey.
"We at Youth HQ applaud the efforts of this group of amazing individuals. What an adventure they are embarking upon, and what a great way to support the amazing work of Big Brothers and Big Sisters." States John Johnston, Community Engagement Manager, Youth HQ
---
From GoFundMe
Hello! I'm Ben Pelletier and alongside my pals Logan, Tristin, Jade, Karina and Keith, we will be cycling over 6000 km across Canada from Vancouver to Halifax, because why not!
This journey will take two months, from May 1st to the end of June, so why not try to raise a bit of money along the way!
As a teacher here in Red Deer, I have had the chance to visit Youth HQ, Big Brothers Big Sisters of Red Deer, and simply love what they do for the youth in this city. All donations will go directly to support this awesome organization!
So if you can, feel free to donate what you can while joining this motley crew on a cross Canada adventure that will be anything but dull!
Updates (5)
Yesterday
by Ben Pelletier,

Organizer
Day 4 is in the books! 127km's travelled today with 2,013m of elevation from Osoyoos to Grand Forks and it was full of ups and downs- our first flat tire, some more crazy heat, and a big climb up "Anarchy Hill", but the gang did amazing once again!
A little bbq burger dinner to end off the day put any sore muscles and achy bones in the rear view mirror, life is good!
Organizer
Ben Pelletier
Organizer
Red Deer, AB
BIG BROTHERS AND BIG SISTERS OF RED DEER AND DISTRICT
Registered nonprofit
Donations are typically tax deductible in Canada