Forget the Horizon, Downtown Calgary is in Big Trouble Right Now
Do you travel through or live in downtown Calgary?
Do you glare at our skyscrapers and see only a few lights on?
This is a tale of a cowtown that stopped producing milk, even our ranch has closed. If there was a light at the end of this tunnel, not even our top economic spokespeople can offer any of us a realistic answer for where we are at now, or when we will even see the light. The economic destruction from COVID-19 continues to ravage the health of local businesses and almost every other industry that calls our city home. With that, there is a lot more to the story that reaches beyond March of this year. The question is, what does a pillar city in Canada do when their downtown is empty and graduates continue to emigrate?
Recent data from the CBRE from Q3 of 2020 show the office vacancy in downtown Calgary has hit 28.7%. That number may seem irrelevant without comparison to other metropolitan places in the country. The chart below shows the office vacancy percentages based on data collected of unused office space by square footage in the downtown core in each identified city.
The clarification we are lacking is that there is a very real problem with attracting commercial activity. The challenge lies within the lack of large firms that have more than 1,000 employees to fill these empty sky-high office buildings.
We cannot simply just ask companies to move their workforce, an example being Suncor's recent decision to uproot 700 employees from Ontario to relocate to Calgary. Better described as 700 humans with families, friends and communities in Ontario. No figures have been released to state how many jobs will be coming to Calgary.
Almost within the same week, we see the consolidation of Husky Energy by Cenovus. This does make "fiscal" sense for the financial health and future of the company, becoming the third-largest oil and natural gas producer in the country. Citing a piece in the Financial Post by Diane Francis, Cenovus will close the Husky head office in Calgary, which is not reflected in the Q3 data released by the CBRE.
If we keep in mind that the headquarters for Husky Energy Inc was Western Canada Place, where we saw the Apache Corporation "strategically exit" Canada back in 2017. It will become clear in the near future that we could see another tenant evacuation of a huge building in downtown Calgary.
One piece of that 28.7% of our current office vacancy is due to Nexen leaving their building on 8th street completely vacant, setting up shop in the same building as the newly purchased Husky Energy Inc. In this case, bottom level retail such as cafe's are not included as occupied office space.
If there are corporate tax incentives in almost every major city in the efforts of attracting big business, therein lies the question. What else can Calgary offer to sway large firms to come here? Take a look at the chart below stating the 2020 Corporate Income Tax Rates in Canada.
At some point in the recent history of Alberta, competitiveness turned into desperation. There is some benefit to local entrepreneurs looking to set up a business by lowering the barrier to entry, however, have we really seen that as a result of the lowest corporate tax rates in the country?
Looking at the fact sheet prepared by Calgary Economic Development in May of this year. As shown in the chart below, take a look at the new and renewed business licenses. It is crucial to note that COVID-19 has created a mountain of economic problems for almost every city, which we can assume had a major impact on the 2020 numbers seen below. We may see this continuing to decline as the pandemic continues to ravage our economy.
In addition, it is important to note the lack of new business licenses issued since 2017. This is not a new problem but has been exacerbated by COVID-19.
When faced with a challenge, Calgarians do not quit. The piece of the puzzle that has yet to be found is to restore incentive to local and foreign investment. The ideology that big tech would eventually be "sold" on Calgary's infrastructure has not gained traction.
Recent history teaches us that big tech follows big tech, an example being TikTok opening a new headquarters in Dublin back in August of this year, where companies such as Alphabet, Amazon, eBay, Paypal and Facebook also have European headquarters. While these names are well-known globally, the economic and sociological effect it could have on our city would offer Calgarians some indication that we are actually progressing in some way.
Consider being a graduate enrolled in an extensive and expensive program this year. The lack of economic progress is tied with the lack of jobs in a psychologically destructive way. If we cannot incentivize foreign investment and create new job opportunities, more importantly, how do we hold on to waves of eager graduates that are well aware of the benefits of moving to other cities or countries?
The narrative that new graduates carrying thousands of dollars in debt are given any chance to achieve anything close to previous generations in Calgary back in the high oil and gas days is now an irrelevant argument. Understandable that they may pack up and leave for greener pastures.
The evidence is in the 2019 Calgary Civic Census. The age demographic of 20-24 is our second lowest age demographic sitting at 5.94%, the lowest being the 15-19 year olds sitting at only 5.28%. The chart below shows the breakdown of our Calgary's age segmentation.
Cities such as Vancouver and Toronto last conducted their population census in 2016. The comparison data ranked Calgary 29th out of 35 cities in Canada for the age demographic of 20-24. Thinking about the cities you are aware of in Canada, to not even rank in the top 10 for young adults adds to the enormous problem we will be attempting to remedy for an unknown amount of time. This data can be seen clearly in a CBC post relating to this issue.
The information above may offer some real data that has very real implications. However, the narrative less documented is what sentiment do young people feel in Calgary and what is left to be proud of. It cannot just be the Stampede or nothing at all. Even after emigrating to another city or country, what is it that they tell their newfound community about their home city? The vibrant, creative and hard-working young people in this city have a fighting chance, but only if there is some benefit to their future staying here. Without awareness of foundational values, celebration of culture and real opportunity to rely upon in your city, understandably, young people will continue to leave and seldomly will ever return.
________________________________________________________________________________________________________________________
References:
Calgary.ca, "Calgary Civic Census 2019." 2019 Civic Census Results, 2019, p. 18, Calgary.ca.
CBRE, "Canada's Office and Industrial Quarterly Statistics Q3 2020", CBRE.ca.
Calgary Economic Development, "Fact Sheet: Calgary Small Business", 2020 Edition Published: June 24, 2020, p 6., Calgaryeconomicdevelopment.ca
________________________________________________________________________________________________________________________
For more stories, please visit Todayville Calgary
Graven Images: The Greening Of Calgary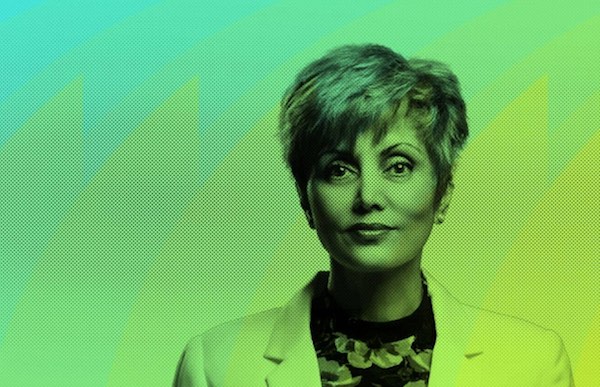 The city of Calgary this week elected the first woman mayor in its history. This is a source of great satisfaction to those citizens who cringe at Calgary's image as part buckaroo/ part bitumen cowboy. The fact that Jyoti Gondek is of Pashtun origin only deepens the sense of accomplishment for the urban elite of Calgary.
How giddy are the wokesters? A CBC reporter illustrated the story with a tweet showing a long series of emoji men followed by a single emoji of a woman. Because journalistic objectivity at the national broadcaster demands a clever tweet. "Look what we've done, world! Woman! Punjabi! Now we can hold our heads up in the polite society of the urban hives."
The new mayor has a PhD in urban sociology which "furnishes understanding of the complex as well as profound meaning of every urban reality, notably the territorial stabilization of social life, the rise of a space symbol system and culture, and the origin and evolution of human settlements."
Which sounds like the sort of convoluted stuff that Wokesters toss around when they're trying to distance themselves from the Stampede crowd. What it means in reality is that Gondek will commit $250 K to declare a climate emergency in Calgary as her first priority as mayor. As this photo below shows, it's not a moment too soon.
Can she tame the city's transit snarls and stare down a council bent on destroying the budget? Who knows? Who cares? The natural gas/ petroleum bastards will now have to take a knee to the symbolism of her outreach to Big Climate. And that's enough.
Okay, it's just a mayor in a mid-sized Canadian city, but you have to start with small dreams if you're going to make the world a progressive paradise. Especially when, like Gondek, you spend every working day cloying with guilt over how Calgary's energy industry is ravaging Mother Earth.
The big Green virtue dreams are the ones about to be dreamt in Glasgow in the next weeks as the world's guiltiest liberals— aka the IPCC— convene to reconstitute the world economy by killing fossil fuels. If this all sounds familiar it's because the Al Gores and Neil Youngs have been hard at this project for decades, sending thunderbolts of doom via a captive media. (Sample: 1987: NASA's James Hansen predicts world 3C warmer by 2020. Reality: average temp only 0.44C higher.) And lots more faceplants.
No matter. The evolution of Green is a litany of half-baked predictions and salacious slanders. Even as European governments scramble to replace their sacred renewable dreams with the realities of nuclear power or, gasp, Russian natural gas, the pious will still party like it's 1999— when all things seemed possible. There's a revolution of purity happening here, folks, and a few inconvenient facts isn't going to harsh the vibe.
The vibe, of course, is not climate change or even first women mayors. The vibe is victim culture, re-fitting Marxism so the uncouth and intemperate opposition can be permanently rendered inert. If Marx's wealth re-distribution is to happen equity— not just equality— must be achieved. Any weapon at hand— climate, gender, victimization— will serve to get there.
The old Commie's theories just need a new coat of victim's paint to make them current. Author Chris Rufo explains how the Left is making the quick flip after their Cold War dreams died in the '70s at the altar of capitalist riches. : "… rather than abandon their political project, Marxist scholars in the West simply adapted their revolutionary theory to the social and racial unrest of the 1960s. Abandoning Marx's economic dialectic of capitalists and workers, they substituted race for class and sought to create a revolutionary coalition of the dispossessed based on racial and ethnic categories."
Suddenly, it's all victims, all the time.
Thus the new liturgy, funded by Big Tech oligarchs such as Mark Zuckerberg and Bill Gates. Capitalist roaders are failed humans. Writes Christopher Chantrill: "Today's elites are totally down as Allies of the Oppressed Peoples. Their political power is justified by their untiring support of and advocacy for The Victims."
Andrea Widburg describes the role reversal in The American Thinker: "In its new iteration, Whites are irredeemably racist and evil. Equality is a trap because White societal dominance means that the other races (and sexualities) will never be able to catch up. Forced equity is the only answer, and one way to pave the way for that to happen is to force Whites to remove themselves from society, from the economy, from politics, and from any other area in which they can be seen to have an advantage."
Celebrating the ascent of symbolism, not the skill-set of politicians such as Barack Obama (and the removal of statues) is how whites willingly remove themselves from the economy and society. As Rufo tweets, "@LockheedMartin, the nation's largest defense contractor, sent key executives to a three-day white male reeducation camp in order to deconstruct their "white male culture" and atone for their "white male privilege."
To the surprise of the Marxists, their old enemies on Wall Street are enthusiastically taking the bait. Now they have only the rump opposition of libertarians and stubborn conservatives left to hammer into shape and the Bernie Sanders revolution, begun in the '60s, will be complete.
Calgary will be so proud.
Bruce Dowbiggin @dowbboy is the editor of Not The Public Broadcaster (http://www.notthepublicbroadcaster.com). The best-selling author of Cap In Hand is also a regular contributor to Sirius XM Canada Talks Ch. 167. A two-time winner of the Gemini Award as Canada's top television sports broadcaster, his new book with his son Evan is called InExact Science: The Six Most Compelling Draft Years In NHL History is now available on http://brucedowbigginbooks.ca/book-personalaccount.aspx
Vote today in the 2021 Municipal Election – Voting information for Calgary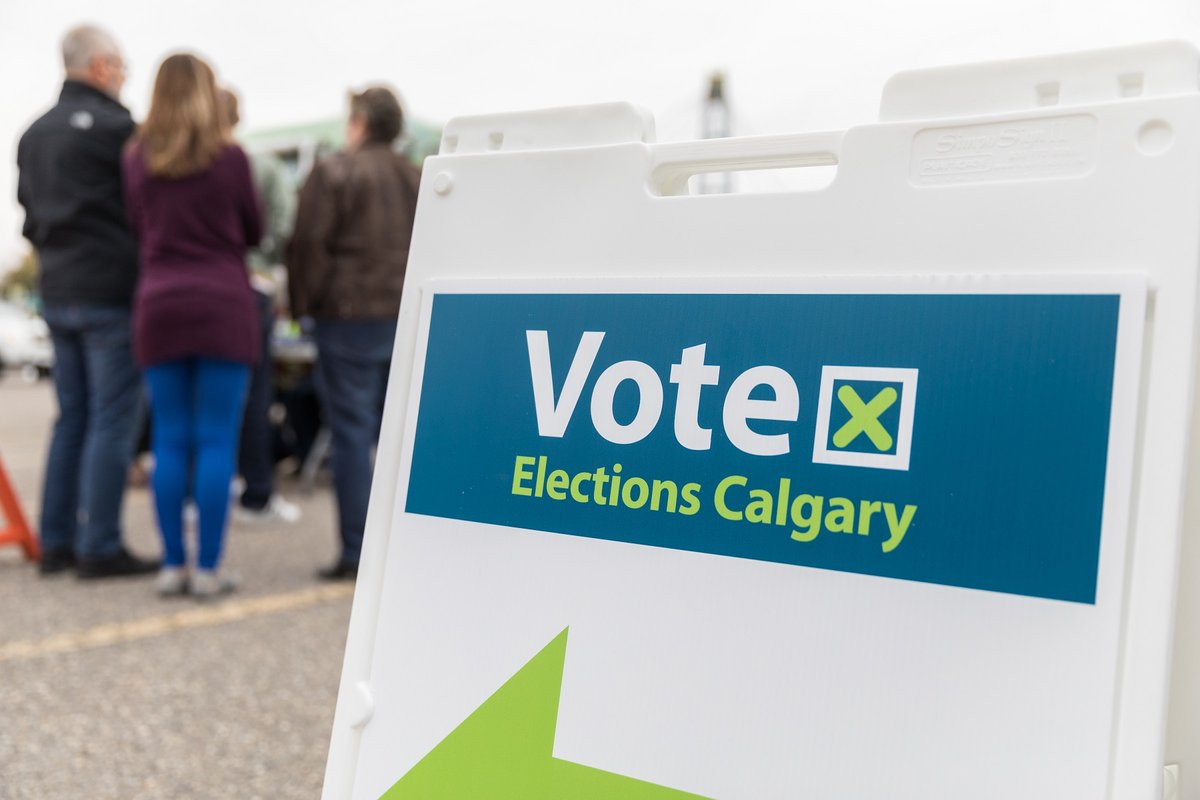 From the City of Calgary
Monday, Oct. 18, 2021 is another chance to vote for Mayor, Councillor and Public or Separate School Trustee. Voters are also casting a ballot to vote on fluoridation, senate nominees and two referendum questions. Voting stations are open from 8 a.m. to 8 p.m. at 188 locations across the city.
Remember to cast your vote at your designated voting station and bring identification indicating your name and current address of residence. We encourage voters to vote early in the day to minimize wait times. If you are in line when voting stations close at 8 p.m., you will still be allowed to vote.
Know where to vote: Voters must cast their vote at their designated voting station. These locations are listed on the voter information cards and the Election Voter Guide mailed to all residences. Voters can also find their designated voting station by using our online Where Do I Vote tool.
There were many ways to vote in this election. The Advance Vote (Oct. 4-10) turnout was 141,329, not counting shelters, care facilities and voting stations outside of Calgary running elections as part of the separate school board. Special (mail-in) ballots are also being collected for those who were unable to physically visit a voting station.
"Our priority is to deliver an election that is safe and accessible for all eligible voters. More voting opportunities are being provided to Calgarians as part of the 2021 General Election with an increase in the total number of voting stations overall and longer hours to vote. I encourage everyone who is eligible to get out and vote if you haven't already done so," said Returning Officer Kate Martin.
Unofficial results will be announced on calgaryelectionresults.ca. Results by voting station will be posted on the open data catalogue by noon on Wednesday, Oct. 20, 2021 and official results will be posted by noon on Friday, Oct. 22, 2021.