Dane's Lemonade Stand – Young Dirt Bike Enthusiast Raising Money for Autism Aspergers Friendship Society
As the city gears up for a scorching hot August Long Weekend, one young man is preparing to give back to his community. Dane, a 9-year-old from Calgary will be spending his long weekend helping OHV riders at Mclean Creek Provincial Recreation Area cool off for a good cause.
Dane and his family are heading out to Mclean Creek to camp, dirt bike, and to set up his lemonade stand, where he'll be selling refreshments for $1 a cup to raise money for donation to the Autism Aspergers Friendship Society of Calgary (AAFS). "He just has the biggest heart," says Maria, Dane's mom, "He is the first one to help out when someone needs it."
Dane was diagnosed with level two autism just over 3 years ago, and his family has been a member of AAFS for the last year. "They're just amazing," says Maria, "they give opportunities to these kids and really make them feel like they are a part of something."
The idea for lemonade stand started when Dane, 7 at the time, told his mom he wanted to buy her a house. What originally began as a fun idea quickly became a very meaningful project for Dane. Seeing it as an opportunity to support her son's creative ambitions and teach a valuable life lesson on the importance of giving back, they sat down together and decided AAFS would be the most suitable place to donate to.
AAFS launched in 2004 with the support of the Autism Calgary Association. The organization was founded to provide tailored social and recreational programs to kids with Autism Spectrum Disorder (ASD) where they could be supported and understood, and flourish as members of the community.
AAFS facilitates a number of activity programs seven days a week, including sports, community outings, club nights, outdoor pursuits, and many more. Acting as a major resource for over 700 member families, AAFS believes in "placing faith in our youth, fostering their independence, and making a difference for those who need it most."
After delaying this year's lemonade stand during the early summer because of COVID-19, Maria says Dane can't wait to get out to Mclean this weekend. "For him, the lemonade stand is the world," she says, "anyone who knows him knows he loves camping, he loves dirt biking, and he loves his lemonade stand."
If you're heading out to Mclean this long weekend, bring a few extra dollars and swing by the lemonade stand to beat the heat and help Dane support a great local organization.
Pin for Dane's Lemonade Stand

Update – August 5, 2020


An update from Dane's mom Maria says the lemonade stand had a record year, raising a total of $346.90! "The weekend was hot and the guests who stopped by were kind, caring and compassionate," says Maria.
Along with friends, family and riders, the Alberta OHV Trail Riders group contributed to the success of the stand by offering key chains to any member who made a donation of $10 or more.

For more stories, visit Todayville Calgary.
Alberta extends electricity rebate program until December at a cost of about $600M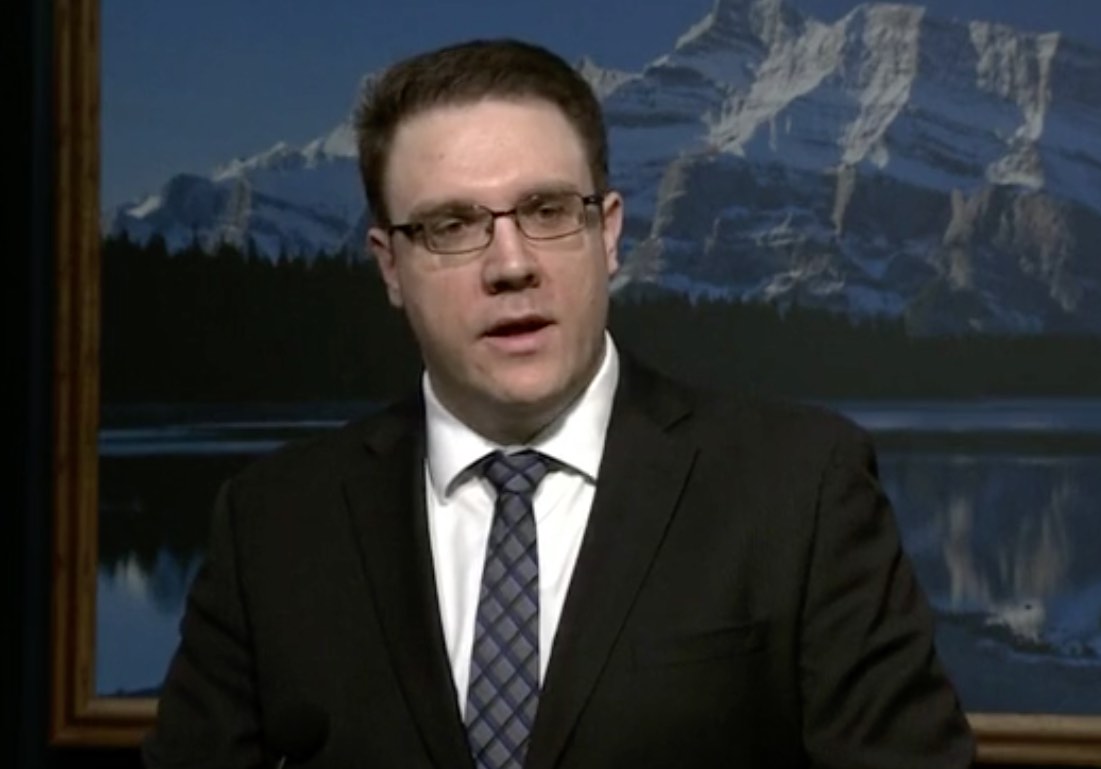 Edmonton – The Alberta government says it will extend its electricity rebates until the end of the year as the cost of living continues to rise.
Dale Nally, who's the associate minister of natural gas and electricity, says the United Conservative government is doubling the rebate to help reduce the financial burden on Albertans.
The government says the electricity rebate program will now offer about $600 million in relief through 2022.
It says the program will provide nearly two million homes, farms and small businesses with a monthly $50 bill credit each month from July until December.
The government says it will also provide a natural gas rebate to millions of Albertans starting in October, which will continue until March 2023 if prices remain high.
Last week, Finance Minister Jason Nixon announced a $3.9-billion surplus for the 2021-22 fiscal year ending March 31.
This report by The Canadian Press was first published July 6, 2022.
Telus Corp. marks opening of Telus Sky in downtown Calgary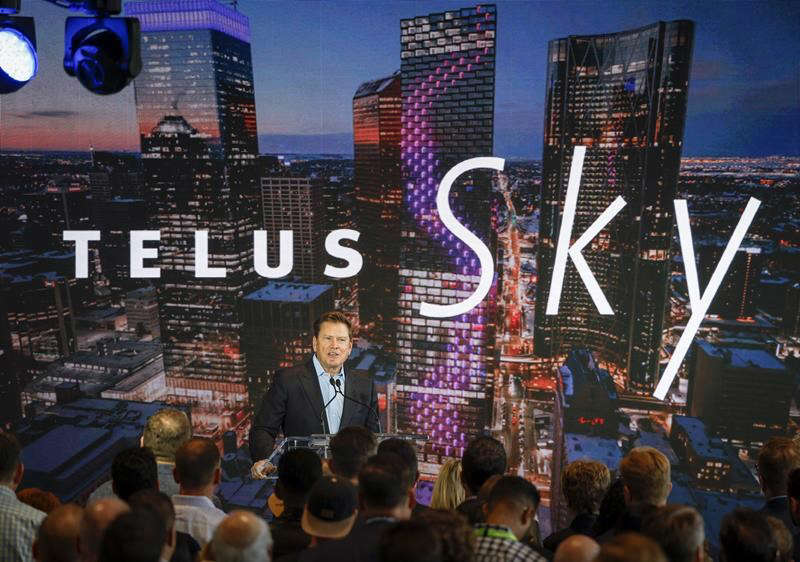 CALGARY — Telus Corp. marked the opening of its new 60-storey Calgary headquarters on Wednesday.
The new $400-million skyscraper, Telus Sky, has been in development for nine years and is now the third-tallest building in downtown Calgary. It features 750,000 square feet of office and retail space as well as 326 rental homes.
The building's eye-catching design, by architects Bjarke Ingels Group (BIG) and Dialog, along with developer partner Westbank and Allied, starts with a rectangular floorplate and then gradually twists as it rises.
Integrated into the facade of Telus Sky is Canada's largest public art display. "Northern Lights" by Canadian author and artist, Douglas Coupland, creates a light show across the building's exterior.
Telus Sky will be home to more than 1,600 Telus employees. It joins TELUS Garden in Vancouver, TELUS Harbour Toronto, TELUS House Ottawa, and Place TELUS Québec as one of the company's LEED (Leadership in Energy and Environmental Design) Platinum-certified buildings.
Among the building's environmental features is a storm water management system that recycles rainwater for use in washroom toilets, reducing the building's municipal water demand by 70 per cent.
This report by The Canadian Press was first published July 6, 2022.
Companies in this story: (TSX:T)
Amanda Stephenson, The Canadian Press