#AlohaGate – Kenney Announces UCP Resignations in Response to Outraged Albertans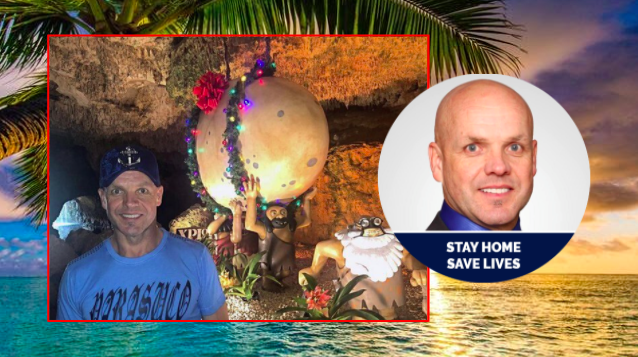 On January 4, 2020, Alberta Premiere Jason Kenney announced the resignation of a number of United Conservative Party members following the Christmas holiday abroad scandal being referred to online as "AlohaGate". This scandal, which has occupied much of the recent news coverage and trending Twitter hashtags in Alberta, has led to massive public backlash and political destabilization for the ruling provincial party. 
Political careers are often characterized by upheaval and public backlash, as politicians are required to cater to the diverse and disparate needs of the many while under constant scrutiny from the public eye. The year 2020 arguably posed an even greater challenge for political leaders, as they struggled to manage the devastating implications of the global COVID-19 pandemic. Government officials have faced constant backlash for implementing restrictions, or lack thereof, in their attempts to strike a balance between maintaining public safety and supporting the survival of the local economy.  
On December 13, many Albertans were disappointed by the Kenney administration's updated COVID-19 restrictions, which extended lockdown measures through Christmas and into the New Year. While not necessarily a surprise, these restrictions, which banned inter-household social gatherings and further discouraged non-essential travel, meant cancelled plans and a solitary Christmas for many. Difficult sacrifices were made by thousands of Albertans who were unable to spend quality time with their families, many of whom shared stories of elderly or ill family members who celebrated the holiday and rang in the New Year alone. 
Under these circumstances, countless Albertans were outraged to learn a number of staff and members of the United Conservative Party (UCP) neglected to cancel their non-essential travel plans, choosing to spend Christmas abroad with their families in international locations like Mexico, Hawaii, Las Vegas and more.
According to an article released by the Calgary Herald on January 3, "To date, nine senior government officials in Alberta have been confirmed to have travelled abroad in December."
The absolute outrage expressed by many upon learning of government officials who failed to abide by the same rules and make the same sacrifices as countless
Albertans did this Christmas has made for a rocky start to the New Year for the UCP. The apologies made by members of the government who travelled abroad over the holidays have been met with scathing responses from Albertans, who have expressed feelings of anger and betrayal at the lack of accountability shown by the province's political leaders.

In perhaps one of the most devastating responses to the controversial AlohaGate, an Alberta family expressed their anger and hurt towards the UCP government after having cancelled their own 2020 trip to Hawaii as a result of the pandemic. This was not a typical family vacation, however, and the cancellation of these plans went far beyond disappointment. The Make-A-Wish Foundation funded the Lousier family trip to Hawaii for their 9-year-old son Braeden, who suffers from Hadju-Cheney syndrome. Braeden, who has struggled with his health for his entire life, is not expected to live to see his teenage years as a result of his condition. "While the family was crushed over the cancellation of their dream vacation," Global News reported, "Lousier said the recent controversy revealing Alberta government officials travelled over the holidays has turned devastation into anger."

This is a sentiment echoed by many who have suffered loss of livelihood, decline of mental and physical health, and forced separation from family members as a result of government lockdown mandates. Simply put by the Edmonton Journal, "The moral authority that the Kenney government must wield in convincing Albertans to obey public health recommendations is now severely diminished by the apparent double standard." 
Jason Kenney's initial response to the scandal, in which he condemned the actions of those who travelled abroad during the holidays but neglected to impose any disciplinary action against them, was met with major public backlash. Following his address, a torrent of responses from the public labeling Kenney a coward, among other things, and asking him to step down as Premiere flooded the Internet. Many used the hashtag #resignkenney in addition to others such as #alohagate and #alohallard.  
On January 4, Premiere Jason Kenney released a statement declaring he was "listening to Albertans who are sending a clear message that they want real consequences for these actions". Therefore, as of January 4, 2020, he has accepted a number of resignations from the individuals who "demonstrated extremely poor judgment" by choosing to travel abroad this Christmas. 
Tracy Allard, Tanya Fir, Jeremy Nixon, Pat Rehn, Jason Stephan, Tany Yao, Jamie Huckabay are among the officials who have since resigned or been demoted from their positions in Alberta's UCP government. 
For more stories, visit Todayville Calgary.
Alberta's Internet Child Exploitation Unit working on record number of cases
Article submitted by the Alberta Law Enforcement Response Team
ICE responds to surge in record number of case files
ALERT's Internet Child Exploitation (ICE) unit has begun the new year with a number of arrests across Alberta. Twenty-four suspects have been charged with 60 offences related to the online sexual exploitation of children.
After receiving a record number of case referrals in 2020, ICE has been collaborating with its policing partners across the province to make arrests. Last year, ICE experienced nearly a 40% increase in its number of case referrals with over 2,100 intakes.
2020-21 – 2,136;
2019-20 – 1,555;
2018-19 – 1,237;
2017-18 – 903;
2016-17 – 894;
2015-16 – 749.
"This is a concerning consequence of our digital dependency during the pandemic. ALERT has responded by directing more tools and resources to our ICE units and we are prepared to travel to every corner of the province in order to stop child sex predators," said ALERT CEO Supt. Dwayne Lakusta.
"The sexual exploitation of children is a crime that tears at the fabric of society and preys on our most vulnerable. Increased provincial funding is enabling ALERT to double the size of its ICE unit, ensuring it has the tools and resources to track down predators who commit these heinous acts and bring them to justice," said Hon. Kaycee Madu, Minister of Justice and Solicitor General.
With new provincial funding, ALERT has sought to double the size of the ICE unit with the addition of investigators, forensic technicians, analysts, and disclosure clerks, along with new technologies and software applications. With now more than 50 positions, Alberta's ICE unit is one of the largest of its kind in Canada.
Between January 1 and March 31, 2021, ICE arrested 24 suspects. There is no definitive link between the suspects other than the nature of offences allegedly committed.
The arrests came as the result of investigative referrals from the RCMP's National Child Exploitation Coordination Centre, which works with internet and social media providers to track and investigate online instances of child sexual exploitation.
Each of the suspects was charged with at least one child pornography offence:
Michael Antonio, 25-year-old man from Calgary;
Curt Backlund, 48-year-old man from Grande Prairie;
Brad Bailey, 19-year-old man from Marlboro;
Brett Beer, 54-year-old man from Onoway;
Eric Bultmann, 30-year-old man from Calgary;
Kevin Dykstra, 35-year-old man from Barrhead;
Brian Harrison, 35-year-old man from Calgary;
Jeremy Henderson, 42-year-old man from Okotoks;
Bryan Hillman, 39-year-old man from Calgary;
Christopher Hoffner, 34-year-old man from Medicine Hat;
James Kydd, 39-year-old man from Calgary;
Mica LePage, 44-year-old man from Edmonton;
Jordan MacDonald, 30-year-old man from Edmonton;
Cris Marshall, 29-year-old man from Stettler;
Stedson McDonald, 32-year-old man from Grande Prairie;
James Merrison, 21-year-old man from Edmonton;
Traline Munn, 44-year-old man from Cold Lake;
Krishnamoort Nalla Naidu, 38-year-old man from Edmonton;
Van Linh Nguyen, 24-year-old man from Edmonton;
Ivan Scott, 47-year-old man from Cochrane;
Jerry Lee Thompson, 47-year-old from Fort MacLeod;
Hunter Tonneson, 20-year-old man from Blackfalds;
Chase Viau, 23-year-old man from Edmonton; and
Richard Westland, 45-year-old man from Medicine Hat.
During the investigations, ICE relied upon the assistance of a number of partner agencies, including: Calgary Police, Edmonton Police, Lethbridge Police, Medicine Hat Police, and RCMP detachments in Barrhead, Beaverlodge, Blackfalds, Cochrane, Edson, Fort MacLeod, Grande Prairie, Onoway, Okotoks, Slave Lake, Stettler, and Wood Buffalo.
Anyone with information about these investigations, or any child exploitation offence is encouraged to contact local police or cybertip.ca.
Former star goaltender Luongo named general manager of Canada's hockey worlds team
CALGARY — Former star goaltender Roberto Luongo has been named the general manager for Canada's men's team for the 2021 world hockey championship.
Hockey Canada said Tuesday in a release that Luongo will oversee all hockey operations, including staff and player selection and evaluation for the May 21-June 6 tournament in Riga, Latvia.
Shane Doan and Scott Salmond were also named to Canada's management team.
Doan and Luongo have long histories representing Canada on the ice.
Luongo appeared in three straight Winter Olympics from 2006 to 2014, helping Canada win gold in his final two Games.
Luongo made 34 saves in Canada's 3-2 overtime win over the United States in the 2010 gold-medal game in Vancouver. Montreal's Carey Price became Canada's starting goalie ahead of Luongo when it defended its title in Sochi, Russia in 2014.
The Montreal native also helped Canada to two world championship gold medals (2003, '04) and one World Cup title (2004). 
Luongo is one of only three goaltenders in NHL history to play more than 1,000 games, finishing with 1,044 over a 19-year career. He was twice named to the NHL second all-star team (2003-04, 2006-07), won the William M. Jennings Trophy in 2010-11 and ranks third all-time in wins (489). 
Luongo was recently named assistant general manager for the 2022 Olympic Winter Games, where he will lead goaltender evaluation.
Doan represented Canada six times at the world championship and helped his country win gold in 2003 and 2007.
Doan was also a teammate of Luongo at the 2004 World Cup and the 2006 Olympics in Nagano, Japan.
He played 21 seasons (1995-2017) with the Winnipeg/Arizona franchise, and is the all-time franchise leader in goals (395), assists (560) and points (955).
Salmond was recently named assistant general manager for the 2022 Olympic Winter Games. He was promoted to senior vice-president of national teams with Hockey Canada in 2018 after serving as vice-president of national teams for four years.
"Hockey Canada is excited to have Roberto lead our management group at the IIHF World Championship this year, and to continue to work with our entire Olympic management team as we continue to prepare for the 2022 Olympics," Tom Renney, chief executive officer of Hockey Canada, said in a statement. 
"We are also fortunate to have Shane and Scott contribute as assistant general managers; both individuals bring a wealth of experience to Canada's national men's team."
Canada opens the world championship May 21 at Arena Riga against host Latvia with preliminary-round games through Tuesday, June 1. 
Canada will also face Italy, Finland, Germany, Kazakhstan, Norway and the United States in the preliminary round before the tournament wraps up with the bronze and gold medal games June 6.
Canada has 26 world championship titles, with the last one coming in 2016, along with 15 silver and nine bronze.
The 2020 world championship scheduled to be held in Lausanne, Switzerland, was cancelled due to the COVID-19 pandemic.
This report by The Canadian Press was first published April 20, 2021.
The Canadian Press