#AlohaGate – Kenney Announces UCP Resignations in Response to Outraged Albertans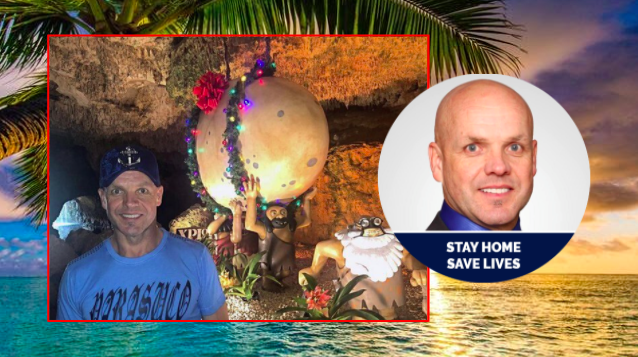 On January 4, 2020, Alberta Premiere Jason Kenney announced the resignation of a number of United Conservative Party members following the Christmas holiday abroad scandal being referred to online as "AlohaGate". This scandal, which has occupied much of the recent news coverage and trending Twitter hashtags in Alberta, has led to massive public backlash and political destabilization for the ruling provincial party.
Political careers are often characterized by upheaval and public backlash, as politicians are required to cater to the diverse and disparate needs of the many while under constant scrutiny from the public eye. The year 2020 arguably posed an even greater challenge for political leaders, as they struggled to manage the devastating implications of the global COVID-19 pandemic. Government officials have faced constant backlash for implementing restrictions, or lack thereof, in their attempts to strike a balance between maintaining public safety and supporting the survival of the local economy.
On December 13, many Albertans were disappointed by the Kenney administration's updated COVID-19 restrictions, which extended lockdown measures through Christmas and into the New Year. While not necessarily a surprise, these restrictions, which banned inter-household social gatherings and further discouraged non-essential travel, meant cancelled plans and a solitary Christmas for many. Difficult sacrifices were made by thousands of Albertans who were unable to spend quality time with their families, many of whom shared stories of elderly or ill family members who celebrated the holiday and rang in the New Year alone.
Under these circumstances, countless Albertans were outraged to learn a number of staff and members of the United Conservative Party (UCP) neglected to cancel their non-essential travel plans, choosing to spend Christmas abroad with their families in international locations like Mexico, Hawaii, Las Vegas and more.
According to an article released by the Calgary Herald on January 3, "To date, nine senior government officials in Alberta have been confirmed to have travelled abroad in December."
The absolute outrage expressed by many upon learning of government officials who failed to abide by the same rules and make the same sacrifices as countless
Albertans did this Christmas has made for a rocky start to the New Year for the UCP. The apologies made by members of the government who travelled abroad over the holidays have been met with scathing responses from Albertans, who have expressed feelings of anger and betrayal at the lack of accountability shown by the province's political leaders.

In perhaps one of the most devastating responses to the controversial AlohaGate, an Alberta family expressed their anger and hurt towards the UCP government after having cancelled their own 2020 trip to Hawaii as a result of the pandemic. This was not a typical family vacation, however, and the cancellation of these plans went far beyond disappointment. The Make-A-Wish Foundation funded the Lousier family trip to Hawaii for their 9-year-old son Braeden, who suffers from Hadju-Cheney syndrome. Braeden, who has struggled with his health for his entire life, is not expected to live to see his teenage years as a result of his condition. "While the family was crushed over the cancellation of their dream vacation," Global News reported, "Lousier said the recent controversy revealing Alberta government officials travelled over the holidays has turned devastation into anger."

This is a sentiment echoed by many who have suffered loss of livelihood, decline of mental and physical health, and forced separation from family members as a result of government lockdown mandates. Simply put by the Edmonton Journal, "The moral authority that the Kenney government must wield in convincing Albertans to obey public health recommendations is now severely diminished by the apparent double standard."
Jason Kenney's initial response to the scandal, in which he condemned the actions of those who travelled abroad during the holidays but neglected to impose any disciplinary action against them, was met with major public backlash. Following his address, a torrent of responses from the public labeling Kenney a coward, among other things, and asking him to step down as Premiere flooded the Internet. Many used the hashtag #resignkenney in addition to others such as #alohagate and #alohallard.
On January 4, Premiere Jason Kenney released a statement declaring he was "listening to Albertans who are sending a clear message that they want real consequences for these actions". Therefore, as of January 4, 2020, he has accepted a number of resignations from the individuals who "demonstrated extremely poor judgment" by choosing to travel abroad this Christmas.
Tracy Allard, Tanya Fir, Jeremy Nixon, Pat Rehn, Jason Stephan, Tany Yao, Jamie Huckabay are among the officials who have since resigned or been demoted from their positions in Alberta's UCP government.
For more stories, visit Todayville Calgary.
Edmonton Elks sign Canadian receivers Smith, Jones to extensions
EDMONTON — The Edmonton Elks signed Canadian receiver Tevaun Smith and Mike Jones to one-year extensions Thursday.
The two were scheduled to become free agents Feb. 8.
Smith, of Toronto, had 27 catches for 324 yards last season, starting 10-of-13 games with Edmonton.
Jones, also of Toronto, registered 29 catches for 394 yards and two touchdowns in 11 games with Edmonton in 2021.
Jones spent his first four CFL seasons with Hamilton and has accumulated 130 receptions for 1,866 yards and six TDs in 69 regular-season contests.
This report by The Canadian Press was first published Jan. 20, 2022.
The Canadian Press
Alberta Premier Jason Kenney, top health officials, to give COVID-19 update
Premier Jason Kenney and top health officials are to provide an update on COVID-19 this afternoon as Alberta faces surging hospitalizations.
Chief medical officer of health, Dr. Deena Hinshaw, Alberta Health Services CEO Dr. Verna Yiu, and Health Minister Jason Copping are expected to join Kenney.
A surging number of COVID-19 infections, driven by the Omicron variant, is putting increasing strain on the province's already overwhelmed health-care system.
There were more than 1,100 people hospitalized for the virus in Alberta Wednesday, with expectations that admissions will soon exceed record highs seen during the previous wave.
Dr. Shazma Mithani, an emergency room physician in Edmonton, says wait times are longer than she has seen in at least five years.
Mithani says she is worried, as this wave continues to surge, that people needing treatment for COVID-19 and other medical emergencies could have worse outcomes because of stretched wait times.
This report by The Canadian Press was first published Jan. 20, 2022.
The Canadian Press