#AlohaGate – Kenney Announces UCP Resignations in Response to Outraged Albertans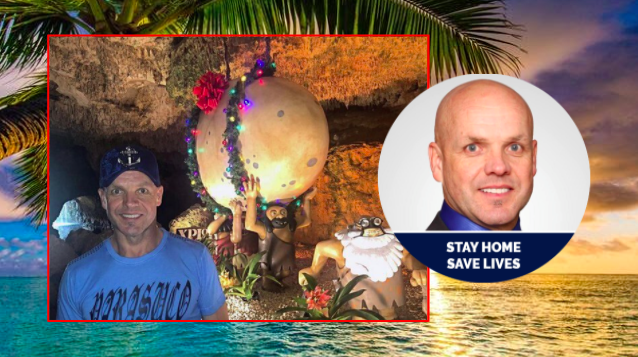 On January 4, 2020, Alberta Premiere Jason Kenney announced the resignation of a number of United Conservative Party members following the Christmas holiday abroad scandal being referred to online as "AlohaGate". This scandal, which has occupied much of the recent news coverage and trending Twitter hashtags in Alberta, has led to massive public backlash and political destabilization for the ruling provincial party.
Political careers are often characterized by upheaval and public backlash, as politicians are required to cater to the diverse and disparate needs of the many while under constant scrutiny from the public eye. The year 2020 arguably posed an even greater challenge for political leaders, as they struggled to manage the devastating implications of the global COVID-19 pandemic. Government officials have faced constant backlash for implementing restrictions, or lack thereof, in their attempts to strike a balance between maintaining public safety and supporting the survival of the local economy.
On December 13, many Albertans were disappointed by the Kenney administration's updated COVID-19 restrictions, which extended lockdown measures through Christmas and into the New Year. While not necessarily a surprise, these restrictions, which banned inter-household social gatherings and further discouraged non-essential travel, meant cancelled plans and a solitary Christmas for many. Difficult sacrifices were made by thousands of Albertans who were unable to spend quality time with their families, many of whom shared stories of elderly or ill family members who celebrated the holiday and rang in the New Year alone.
Under these circumstances, countless Albertans were outraged to learn a number of staff and members of the United Conservative Party (UCP) neglected to cancel their non-essential travel plans, choosing to spend Christmas abroad with their families in international locations like Mexico, Hawaii, Las Vegas and more.
According to an article released by the Calgary Herald on January 3, "To date, nine senior government officials in Alberta have been confirmed to have travelled abroad in December."
The absolute outrage expressed by many upon learning of government officials who failed to abide by the same rules and make the same sacrifices as countless
Albertans did this Christmas has made for a rocky start to the New Year for the UCP. The apologies made by members of the government who travelled abroad over the holidays have been met with scathing responses from Albertans, who have expressed feelings of anger and betrayal at the lack of accountability shown by the province's political leaders.

In perhaps one of the most devastating responses to the controversial AlohaGate, an Alberta family expressed their anger and hurt towards the UCP government after having cancelled their own 2020 trip to Hawaii as a result of the pandemic. This was not a typical family vacation, however, and the cancellation of these plans went far beyond disappointment. The Make-A-Wish Foundation funded the Lousier family trip to Hawaii for their 9-year-old son Braeden, who suffers from Hadju-Cheney syndrome. Braeden, who has struggled with his health for his entire life, is not expected to live to see his teenage years as a result of his condition. "While the family was crushed over the cancellation of their dream vacation," Global News reported, "Lousier said the recent controversy revealing Alberta government officials travelled over the holidays has turned devastation into anger."

This is a sentiment echoed by many who have suffered loss of livelihood, decline of mental and physical health, and forced separation from family members as a result of government lockdown mandates. Simply put by the Edmonton Journal, "The moral authority that the Kenney government must wield in convincing Albertans to obey public health recommendations is now severely diminished by the apparent double standard."
Jason Kenney's initial response to the scandal, in which he condemned the actions of those who travelled abroad during the holidays but neglected to impose any disciplinary action against them, was met with major public backlash. Following his address, a torrent of responses from the public labeling Kenney a coward, among other things, and asking him to step down as Premiere flooded the Internet. Many used the hashtag #resignkenney in addition to others such as #alohagate and #alohallard.
On January 4, Premiere Jason Kenney released a statement declaring he was "listening to Albertans who are sending a clear message that they want real consequences for these actions". Therefore, as of January 4, 2020, he has accepted a number of resignations from the individuals who "demonstrated extremely poor judgment" by choosing to travel abroad this Christmas.
Tracy Allard, Tanya Fir, Jeremy Nixon, Pat Rehn, Jason Stephan, Tany Yao, Jamie Huckabay are among the officials who have since resigned or been demoted from their positions in Alberta's UCP government.
For more stories, visit Todayville Calgary.
Drying conditions return in Alberta, crews see more intense fire activity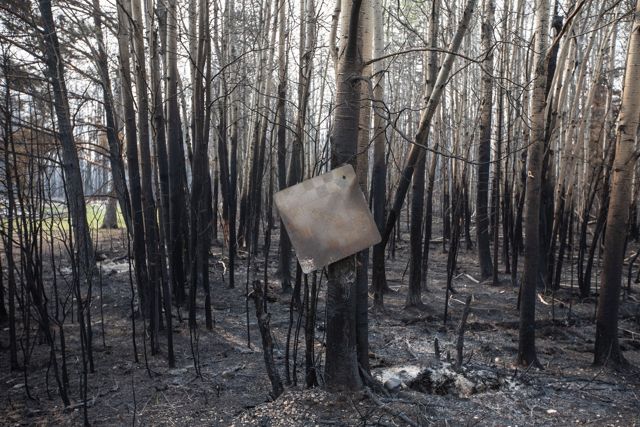 A burnt metal sign hangs from a tree, damaged by recent wildfires, in Drayton Valley Alta., on Wednesday, May 17, 2023. As more wildfire evacuees are being allowed to return home in Alberta, provincial officials warn that warm, dry conditions are returning this weekend in some areas.THE CANADIAN PRESS/Jason Franson
As more wildfire evacuees are being allowed to return home in Alberta, provincial officials warn that warm, dry conditions are returning this weekend in some areas.
Melissa Story with Alberta Wildfire says the elevated fire conditions were anticipated and that crews on the ground are seeing more intense fire activity on the perimeters of wildfires.
But she says most fires haven't grown substantially and she doesn't believe any have jumped their containment lines.
The number of evacuees as of Saturday afternoon stood at 5,257, down from over 7,200 on Wednesday, following cooler and wetter conditions in the last week.
Nearly 50 wildfires in Alberta's forest protection area are burning, with 14 of those listed as out-of-control.
Cyndee Evans, executive director of the Alberta Emergency Management Agency, says the situation remains serious despite recent positive news.
"While we can take heart that more Albertans are starting to return home, we cannot afford to drop our guard. Now is not the time for complacency. Please continue to do your part and help prevent the spread of wildfires and further damage from occurring," Evans told a news conference Saturday.
Story noted that showers were forecast for some parts of Alberta later Saturday, reducing fire danger, but also cautioned they bring the risk of lightning.
Federal Emergency Preparedness Minister Bill Blair said in a tweet Saturday that an extension for the deployment of Canadian Armed Forces personnel to assist in firefighting efforts has been approved.
Story said firefighters from New Zealand were welcomed to the province Friday and that nearly 200 firefighters and support staff from Australia would be arriving this weekend.
Alberta remains under a provincewide state of emergency, although some bans on fires, ATVs and off-highway vehicles have been relaxed in recent days.
Parkland County west of Edmonton lifted a state of local emergency on Friday that had been in place since April 29, and downgraded a fire ban to a fire restriction. It said that meant "safe fires in approved fire pits with a screen are allowed and do not require a permit."
Fires without screens still required permits, however, and open fires in the county are still banned.
The High Level Forest Area wildfire update noted the Pasqua fire located in the community of Fox Lake saw an increase in fire activity after warm and dry weather on Friday, and that temperatures and fire behaviour was expected to pick up on Saturday.
Fox Lake remains evacuated, but residents are being permitted to sign up for tours of the community on Monday to view damage. A statement from the Little Red River Cree Nation said priority will be given to people who have lost their homes.
"Tours will be visual only, as it is still not safe for members to walk around the community or house sites due to hot spots as well as possible toxins and hazards in the areas that have been burned," said a statement posted online by the First Nation on Friday.
This report by The Canadian Press was first published May 27, 2023.
UCP leader Smith says she is 'delighted' by endorsements from Harper, Poilievre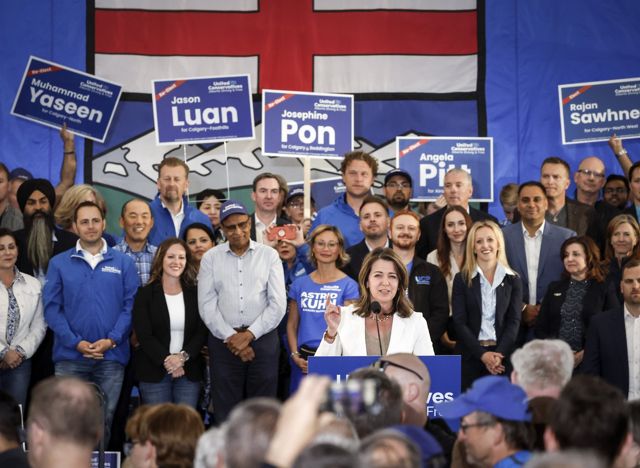 United Conservative Party leader Danielle Smith, centre, makes an election campaign announcement in Calgary, Alta., Friday, May 26, 2023. Albertans go to the polls on May 29. THE CANADIAN PRESS/Jeff McIntosh
Calgary
United Conservative leader Danielle Smith says she would aim to lower the level of political polarization in Alberta if her party wins what has been a tight and often bitter election race.
She made her remarks during her last news conference before Albertans go to the polls on Monday.
Smith says she would consult broadly and make decisions based on what she's heard.
She adds her door is always open to people from all backgrounds and all political persuasions, and she would learn by exchanging ideas.
The UCP leader also says she was delighted to garner endorsements from former prime minister Stephen Harper and federal Conservative Opposition Leader Pierre Poilievre.
The rival New Democrats have been endorsed by high-profile former Calgary mayor Naheed Nenshi.
This report by The Canadian Press was first published May 26, 2023.