#AlohaGate – Kenney Announces UCP Resignations in Response to Outraged Albertans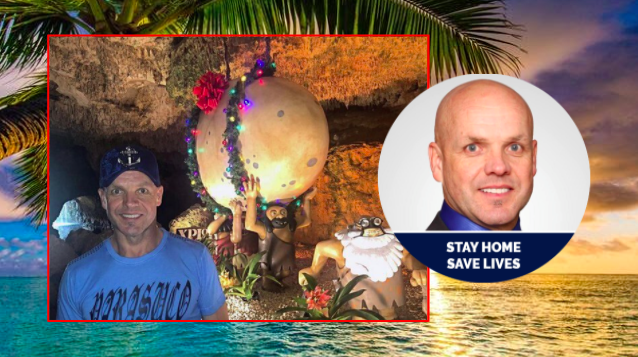 On January 4, 2020, Alberta Premiere Jason Kenney announced the resignation of a number of United Conservative Party members following the Christmas holiday abroad scandal being referred to online as "AlohaGate". This scandal, which has occupied much of the recent news coverage and trending Twitter hashtags in Alberta, has led to massive public backlash and political destabilization for the ruling provincial party.
Political careers are often characterized by upheaval and public backlash, as politicians are required to cater to the diverse and disparate needs of the many while under constant scrutiny from the public eye. The year 2020 arguably posed an even greater challenge for political leaders, as they struggled to manage the devastating implications of the global COVID-19 pandemic. Government officials have faced constant backlash for implementing restrictions, or lack thereof, in their attempts to strike a balance between maintaining public safety and supporting the survival of the local economy.
On December 13, many Albertans were disappointed by the Kenney administration's updated COVID-19 restrictions, which extended lockdown measures through Christmas and into the New Year. While not necessarily a surprise, these restrictions, which banned inter-household social gatherings and further discouraged non-essential travel, meant cancelled plans and a solitary Christmas for many. Difficult sacrifices were made by thousands of Albertans who were unable to spend quality time with their families, many of whom shared stories of elderly or ill family members who celebrated the holiday and rang in the New Year alone.
Under these circumstances, countless Albertans were outraged to learn a number of staff and members of the United Conservative Party (UCP) neglected to cancel their non-essential travel plans, choosing to spend Christmas abroad with their families in international locations like Mexico, Hawaii, Las Vegas and more.
According to an article released by the Calgary Herald on January 3, "To date, nine senior government officials in Alberta have been confirmed to have travelled abroad in December."
The absolute outrage expressed by many upon learning of government officials who failed to abide by the same rules and make the same sacrifices as countless
Albertans did this Christmas has made for a rocky start to the New Year for the UCP. The apologies made by members of the government who travelled abroad over the holidays have been met with scathing responses from Albertans, who have expressed feelings of anger and betrayal at the lack of accountability shown by the province's political leaders.

In perhaps one of the most devastating responses to the controversial AlohaGate, an Alberta family expressed their anger and hurt towards the UCP government after having cancelled their own 2020 trip to Hawaii as a result of the pandemic. This was not a typical family vacation, however, and the cancellation of these plans went far beyond disappointment. The Make-A-Wish Foundation funded the Lousier family trip to Hawaii for their 9-year-old son Braeden, who suffers from Hadju-Cheney syndrome. Braeden, who has struggled with his health for his entire life, is not expected to live to see his teenage years as a result of his condition. "While the family was crushed over the cancellation of their dream vacation," Global News reported, "Lousier said the recent controversy revealing Alberta government officials travelled over the holidays has turned devastation into anger."

This is a sentiment echoed by many who have suffered loss of livelihood, decline of mental and physical health, and forced separation from family members as a result of government lockdown mandates. Simply put by the Edmonton Journal, "The moral authority that the Kenney government must wield in convincing Albertans to obey public health recommendations is now severely diminished by the apparent double standard."
Jason Kenney's initial response to the scandal, in which he condemned the actions of those who travelled abroad during the holidays but neglected to impose any disciplinary action against them, was met with major public backlash. Following his address, a torrent of responses from the public labeling Kenney a coward, among other things, and asking him to step down as Premiere flooded the Internet. Many used the hashtag #resignkenney in addition to others such as #alohagate and #alohallard.
On January 4, Premiere Jason Kenney released a statement declaring he was "listening to Albertans who are sending a clear message that they want real consequences for these actions". Therefore, as of January 4, 2020, he has accepted a number of resignations from the individuals who "demonstrated extremely poor judgment" by choosing to travel abroad this Christmas.
Tracy Allard, Tanya Fir, Jeremy Nixon, Pat Rehn, Jason Stephan, Tany Yao, Jamie Huckabay are among the officials who have since resigned or been demoted from their positions in Alberta's UCP government.
For more stories, visit Todayville Calgary.
Calgary Stampede receives $10M from federal government to aid recovery from pandemic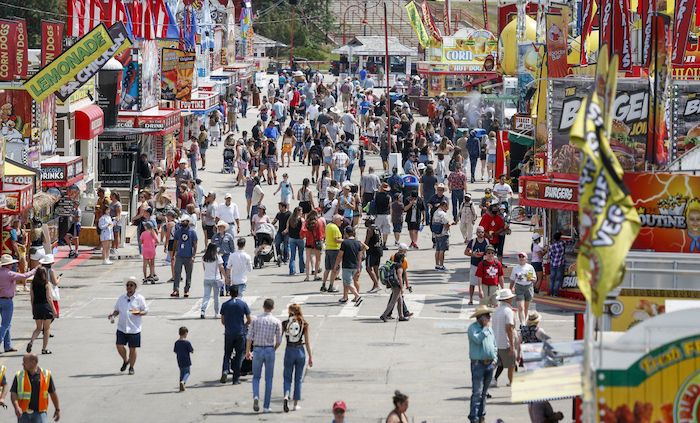 Calgary – The Calgary Stampede has received more than $10 million from the federal government to help it bounce back after last year's event was scaled down due to the COVID-19 pandemic.
A report to the city this week showed the Stampede had an operating loss of $8.3 million in 2021.
Last year's Stampede ran at half capacity because of COVID-19 public health measures and was cancelled all-together the year before.
Daniel Vandal, the federal minister for Prairies Economic Development Canada, says the money aims to support a full-scale Stampede to deliver the "authentic western experience" this year.
He says it would also help to reignite Alberta's visitor economy.
The 2022 Stampede is set to run from July 8 to 17.
"Festivals large and small were hard hit during the pandemic," Vandal said in a news release. "They are events where families and friends come together and take in the exciting atmosphere.
"The tourism industry is facing a strong comeback providing quality jobs across the country, showcasing stunning landscapes and offering exciting experiences right here in Alberta."
The federal government also provided about $1.8 million for four other tourism projects in southern Alberta: Charmed Resorts, Cochrane Tourism Association, Heritage Park and Tourism Calgary.
This report by The Canadian Press was first published June 30, 2022.
Canopy Growth to exchange C$255.4M in notes for shares and a bit of cash
SMITHS FALLS, Ont. — Canopy Growth Corp. has signed a deal to exchange C$255.4 million of its debt for shares and a little bit of cash.
Under the agreement with a limited number of noteholders, the cannabis company will acquire the 4.25 per cent unsecured convertible senior notes due in 2023 for about C$252.8 million in shares plus approximately C$3 million in cash for accrued and unpaid interest.
The price used to value the shares will be the volume-weighted average trading price on the Nasdaq Global Select Market for the 10 consecutive trading days beginning Thursday, subject to a floor price of US$2.50 and a maximum of US$3.50 per share.
Constellation Brands Inc., through its wholly-owned subsidiary Greenstar Canada Investment Limited Partnership, has agreed to swap half of the C$200 million in notes it holds under the deal.
The company, which is already Canopy's largest shareholder, will receive a minimum of 21.9 million Canopy shares based on the floor price and a maximum of 30.7 million shares.
Constellation currently holds nearly 142.3 million Canopy shares, representing a 35.3 per cent stake in the company.,
This report by The Canadian Press was first published June 30, 2022.
Companies in this story: (TSX:WEED)
The Canadian Press