Alberta Juniors Choose Positive Path
Alberta Juniors Choose Positive Path
Everywhere there is gloom. Well, almost everywhere.
A welcome exception is the 15-team Alberta Junior Hockey League, which lost much of its gate revenue due to the coronavirus pandemic arrival at playoff time, and now waits for permission from Hockey Canada and Alberta Health Services to go ahead with its 2000-2001 season.
President Ryan Bartoshyk confirmed on Monday that his league is "in the process of drawing up our schedule right now. We're aiming (to have teams on the ice) by Sept. 1 and we hope to get the season started by Sept. 18." Any and all final decisions must meet with at least two levels of official approval, of course, but operators have expressed their confidence by agreeing to put in the work, recognizing that later starts (or no start) are still possibilities.
To an outsider, the clearest declaration of league independence is this: the schedule, with various possible opening dates pencilled in, is being drawn up for all 15 teams. This is most impressive when it is known that several franchises – no names provided by president Bartoshyk or any team spokesman – have expressed serious concern about the cost of business in the coming season.
We have lost at least one league camp for tryouts," said a spokesman. "We know we're going to lose more."
Not included are the Blackfalds Bulldogs, who will replace the former Calgary Mustangs at the start of the 2021/2002 season. Bartoshyk was pleased to say "work on the new arena for Blackfalds is due to start this month."
Among the established teams reported to have mentioned their problems outside of league meetings are the Canmore Eagles, but the team's two captains and a pair of assistants have already been named for the coming season. At least a couple of promising signings have also been announced. As a result, pessimism has shrunk a great deal.
Also optimistic about the coming season are the Olds Grizzlys, whose attendance averaged well over 1,500 a game when they dominated Junior A ranks several years ago but dropped to about 600 a game last year. "This is a great sports community, a great place to be," said club governor and vice-president executive Trent Wilhauk. "We know the fans will come back; they love their Grizzlys."
Population of the community is slightly more than 10,000. "It's a happening place when the team is going good."
After wiping out last year's playoffs and destroying some of the regular post-season increases at the gate, COVID-19 has continued to harm the AJHL, just as it has damaged so many other areas of the economy. "We have lost at least one league camp for tryouts," said a spokesman. "We know we're going to lose more."
Those financial setbacks may have been dwarfed by the loss of some appealing playoff matchups. "Some of the teams that drew above-average numbers for us (Okotoks Oilers, Brooks Bandits, Sherwood Park Crusaders) didn't have a playoff game before we had to stop," Bartoshyk said. "They all had byes in the first round."
Other teams with relative season-long success at the gate also missed money-raising opportunities. "It's obvious that our league relies on corporate sponsorship and support at the gate," Bartoshyk added, mentioning a handful of promising pending post-season clashes — Drayton Valley and Sherwood Park, the Whitehorse Wolverines and the Spruce Grove Saints, Camrose Kodiaks and Drumheller Dragons – that could not take place.
At this point, the day's general feeling that the AJHL future remains bright surfaced again.
Said Bartoshyk: "We're ready. We'll do what is necessary."

https://www.todayville.com/edmonton/hundreds-of-young-athletes-grow-more-anxious-by-the-day-acac-season-a-series-of-options/
Canada-wide warrant issued after Calgary mother of five killed in crash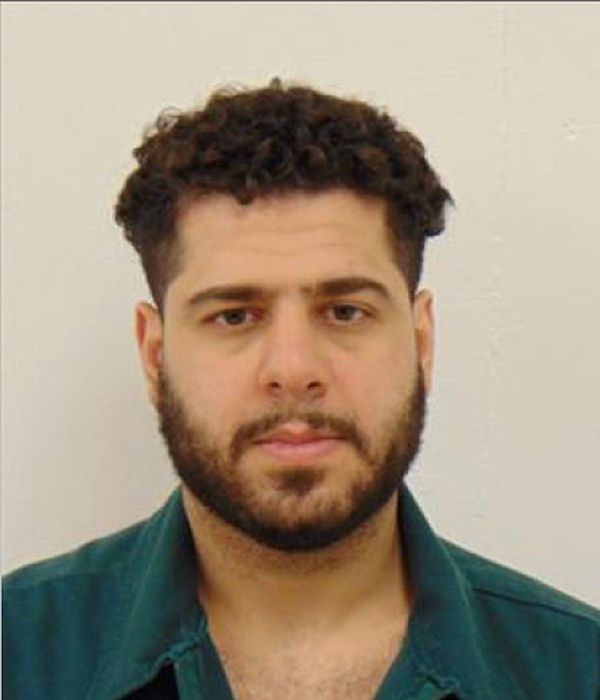 Calgary police say they have issued Canada-wide warrants for a man they believe is responsible for the death of a mother of young children after a shooting led to a crash.
Angela McKenzie, who was 40, was killed last week when a truck that was pursuing a sedan collided with her van and another car at an intersection in the city's southeast.
Police say they have reviewed video surveillance cameras from the scene, talked to witnesses and processed the evidence collected.
They have issued seven Canada-wide warrants for 29-year-old Talal Amer.
McKenzie's church pastor said last week that the woman was a mother of five children between the ages of nine and 17, and that the children lost their father to an illness in February.
The warrants for Amer include attempted murder, manslaughter, reckless discharge of a firearm and possession of a prohibited firearm.
"Based on the initial context from the scene, investigators believed that this incident may have been road-rage related," police said in a news release Monday afternoon.
"However, after identifying the individuals involved and examining all evidence, we believe the shooting was targeted and that the driver of the (sedan) was the intended target. Occupants of the (sedan) did not exchange gunfire as previously thought."
Amer is described as five-feet, 11-inches tall with brown eyes and brown hair.
Police allege Amer was the aggressor in pursuing the sedan and discharging a firearm before hitting McKenzie's van.
"Our investigators have worked day and night to identify the person responsible for the tragic death of Ms. McKenzie," said Staff Sgt. Sean Gregson of the homicide unit.
"This incident was a careless and senseless display of violence in our community."
McKenzie's mother, Sylvia McKenzie, issued a statement through police earlier Monday.
"Nobody expects to lose someone they love in an act so shocking it has people across Canada talking about it," she says in the statement.
"Angela was our beacon of light, a feisty defender of her family and children, and the most generous person we have ever known. She saw joy and hope where others only found struggle.
"In our struggle to accept her death, Canadians, and especially Calgarians, have shown … a grace and generosity that matches that of our beloved daughter, sister, and mother. We see the beautiful soul of our community blossoming from this ugly act, and we get to experience the dignity of the world the way Angela always experienced it."
This report by The Canadian Press was first published May 16, 2022.
'No way justified:' Murder trial told farmer, son assumed Metis hunters were thieves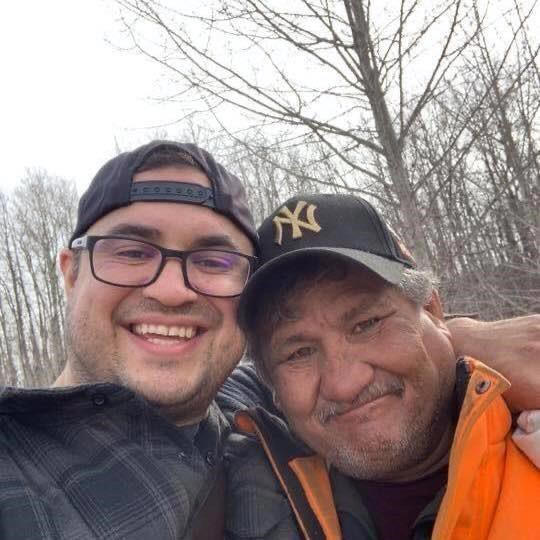 EDMONTON — A Crown prosecutor has told a murder trial that an Alberta farmer and his son followed and shot two Métis hunters assuming they were thieves who had earlier driven onto the family's property.
A lawyer for the farmer says the killings were in self defence.
The jury trial began in Edmonton on Monday for Roger Bilodeau, 58, and his son Anthony Bilodeau, 33, who have pleaded not guilty to second-degree murder in the deaths of Jacob Sansom and Maurice Cardinal.
Sansom, 39, and his 59-year-old uncle were found dead on a rural road near Glendon, northeast of Edmonton, in March 2020.
Prosecutor Jordan Kerr said in his opening statement that Sansom had driven from his home in southern Alberta and dropped his three children off at his mother's home in Bonnyville. He and his uncle then went moose hunting so they could fill the family's freezer with meat.
Kerr said the older Bilodeau saw the hunters' pickup truck slowly go by his home,and it looked like one that had been on his property that day. While following the hunters in his truck, Bilodeau phoned his son and asked him to follow behind and to bring a gun, said the prosecutor.
Security footage from a nearby gas station shows the Bilodeau men in their trucks following Sansom and Cardinal in their truck, Kerr added.
Roger Bilodeau and the hunters first stopped their trucks on the road.
Anthony Bilodeau arrived soon after. Within 26 seconds, he shot Sansom, then shot Cardinal as the hunter was walking to his truck, said Kerr.
The Bilodeaus then drove away.
A motorist called RCMP after finding Sansom dead in the middle of the road and Cardinal's body in a ditch.
Autopsies determined that Sansom was shot once in the chest and Cardinal was shot three times in his shoulder, said Kerr.
"These were in no way justified killings," Kerr said.
"Anthony Bilodeau freely made the decision to arm himself and to join in a pursuit on a public highway, simply because his father had suspected somebody might be trying to steal from him.
"Roger Bilodeau clearly anticipated having a confrontation at the end of the chase, when he recruited his son Anthony Bilodeau into joining the pursuit and bringing a firearm."
Defence lawyer Shawn Gerstel said Roger Bilodeau followed the hunters because a similar truck had gone onto his property earlier in the day while his wife was home alone. There were also concerns about property crime in the area.
Gerstel said Anthony Bilodeau shot at the hunters because Sansom had smashed a window of his father's truck and punched his father multiple times.
"Along with the video, you will see the shirt that Roger wore that evening. The collar of Roger's shirt is torn half off. Mr. Sansom's blood was located on three distinct areas of Roger's shirt," Gerstel said.
"(Roger Bildoeau) asked for a gun for protection because he didn't know who he was dealing with."
Gerstel also said the hunters were drunk, loud and obnoxious. He said a medical examiner is to testify that Sansom had a blood alcohol level that was nearly threetimes the legal driving limit, and Cardinal's blood alcohol limit was nearly two times the limit.
James Sansom testified he had never seen his brother miss a target during a hunt, and he was also a talented martial artist who was good at de-escalating situations.
The trial is to continue Tuesday.
This report by The Canadian Press was first published May 16, 2022.
—
This story was produced with the financial assistance of the Meta and Canadian Press News Fellowship.
Fakiha Baig, The Canadian Press