Our sports history has value
Simple confirmation that the Alberta Sports Hall of Fame has been operating without its standard financial aid from the provincial government prompted some interesting response during the last few days.
In a casual conversation, executive director Tracey Kinsella mentioned last week that COVID-19 made it necessary to cancel at least two annual fund-raisers – the Hall of Fame induction ceremony and its annual invitational golf tournament in Red Deer – and she was concerned about meeting routine expenses.
Consistently, the government's contribution of $302,000 a year has been in the hands of Hall of Fame officials before the middle of the year. She expressed only mild frustration,, understanding that the coronavirus pandemic and other major financial issues have created major problems far from the world of sports. She did state that government staff members, working below the level of elected or appointed officials, have told her of their efforts to have the money forwarded as quickly as possible.
Perhaps this delay must be seen as part of a long and ongoing drop in Alberta's financial support to amateur sports at all levels. In the 10-year period ending in 2019, the reduction reached $5.1 million – an average of $500,000 per year. We should hope not.
Some comparative figures seem to be well worth serious study:
* The economic impact of the 2019 Canada Winter Games in Red Deer was $110 million; impact of the 2018 Alberta Winter Games was $3.4 million for the Fort McMurray-Wood Buffalo area and $5.6 million for this host province;
* In 2018-19, Alberta Sport Connection, a sport delivery system disbanded months ago by the UPC, provided $7.2 million to be shared among 80 provincial sport organizations that delivered programming to more than 788,000 Albertans;
* Leduc hosted the 2016 Alberta Summer Games with an economic impact of $3.6 million for the area and $4.9 million for the province.
Still, government aid has dropped. Some citizens suggest minor and amateur sports should not receive government support during troubled times. Today it might be wise to ask Fort McMurray if that community will value the 2022 Arctic Winter Games? The record shows that numerous small- and mid-sized business stepped up during the 2018 Games, a difficult time for fire victims and petroleum companies that have served as a backstop to countless community and area projects.
After the severe floods earlier this year, it's safe to guess that any international program that will improve community morale while adding some vital dollars to the public purse will be welcome. Incidentally, they're headed to Wood Buffalo because COVID-19 forced cancellation of the scheduled 2020 event in Whitehorse. Fortunately, some of the dollars set aside and unused in the Northwest Territories have already arrived in Fort McMurray.
These days, surrounded by a crippled economy, I wonder if Alberta now wishes the 2026 Commonwealth Games were headed for Edmonton and 2026 Winter Olympics were coming to Calgary. Both possibilities were seriously discussed before being nixed.
During my five-year term as chair of Alberta Sport Connection, the organization received steady criticism for finishing third of fourth – usually in the rear of Quebec and Ontario – in provincial medal counts. I tried regularly to help almost any government official to focus on the cost of doing business.
It made no impact to point out that Alberta's per-capita investment in sport programs is (or was) the second-lowest in Canada. Sorry, I can't remember which province spent less, but I am sure that Saskatchewan receives $24.39 per capita and Newfoundland gets $8.36 per capita.
Alberta receives $3.85 per capita although 82 per cent of Albertans say in polls that they believe sport contributes to quality of life. And those I have spoken to say clearly that the Alberta Sports Hall of Fame has value.
'Not true': Justice minister denies crying or yelling during doctor confrontation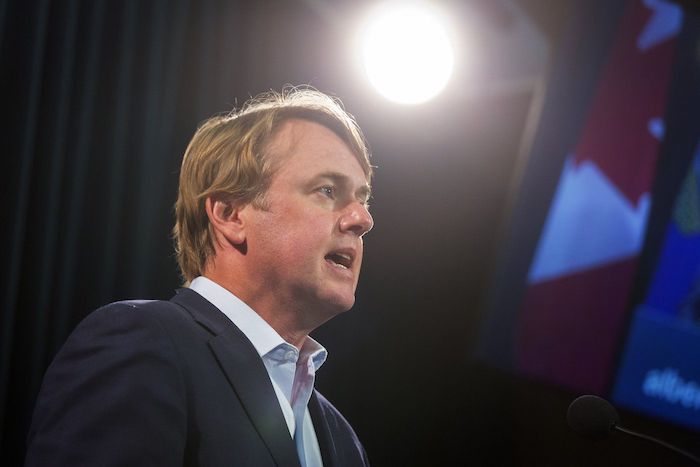 By Bill Graveland in Calgary
Alberta's justice minister said he felt sad and disappointed when he discovered someone he considered to be a friend was behind a social media post targeting him and his wife.
The Law Society of Alberta is in the final day of a hearing into allegations Tyler Shandro violated the profession's code of conduct. The three complaints date back to his time as the provincial health minister early in the COVID-19 pandemic.
Dr. Mukarram Zaidi, who had posted a photo on social media of Shandro with a caption related to privatizing health care, told the hearing the minister and his wife visited his home in March 2020. He said it occurred during fractious negotiations between the government and the Alberta Medical Association over fees.
The photo of Shandro, with a thought bubble caption, said: "So every Albertan that I can kick off health care is another client we can sign up for Vital Partners. We're going to be RICH." Shandro's wife, Andrea, is the co-founder of Vital Partners, a health insurance agency.
Shandro said Thursday his spouse alerted him to the post earlier in the day, when there had been up to a thousand threats made against the couple.
"I recognized the account being someone I considered a friend and who lived around the corner," Shandro said under questioning by his lawyer.
"The irony is that this is a fellow who had often engaged with me to discuss the importance of being careful with words, with online posts and what that could result in."
The doctor testified earlier this week that he went outside of his home to meet Shandro and described the minister as being highly upset as he demanded the doctor remove the post immediately because his family was being subjected to death threats.
"I see Shandro and his wife standing at the sidewalk. He was crying, he was emotionally charged. His wife was holding him," Zaidi said.
"He said: 'You can't do this to us. We're getting death threats.' I think I asked him: 'What do you want me to do?' And he said: 'Delete your post."'
Shandro said he walked over to Zaidi's home by himself and asked the doctors' children to send out their father. He said the conversation was over in a matter of minutes.
"I said: 'Mukarram, why wouldn't you have just asked me if you had questions? We know each other. You know me. You know Andrea. You know this isn't true.' And then I asked him: 'Do you know this conspiracy theory is resulting in Andrea getting death threats?'" Shandro said.
"He said softly: 'What do I do? Do I delete the post?' I specifically did not take him up on that offer. I said: 'Look, you have to decide that for yourself.'"
Shandro's lawyer, Grant Stapon, asked his client what he had to say to Zaidi's description of him crying and yelling while being held by his wife during the discussion.
"It's not true. It isn't true at all. Andrea was not there and if she really was there, it doesn't benefit me to say she wasn't there. If anything, it would be helpful to have her be there to corroborate," Shandro replied.
"I definitely did not yell at him."
Shandro said his wife did show up at the end of the conversation.
"She was emotional. She did have red eyes. She was crying earlier. She said: 'Don't talk to him. He's not interested in us. He's only interested in money.'"
Shandro said at that point they returned home.
Andrea Shandro is expected to testify later Thursday afternoon.
This report by The Canadian Press was first published Jan. 26, 2023.
Alberta considers training doctors for rural practice in smaller centres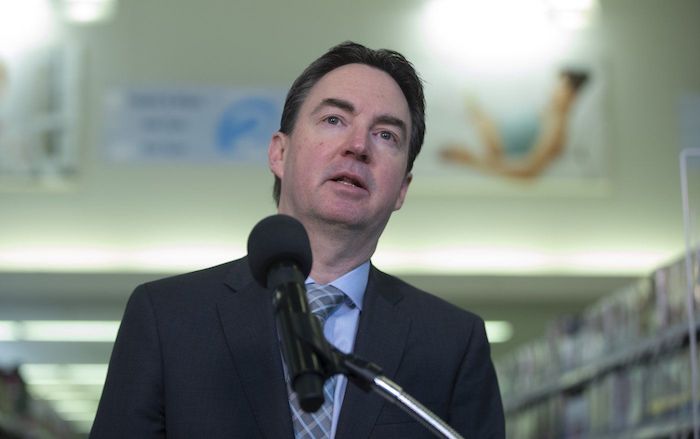 Calgary – Alberta is looking for ways to train doctors in smaller cities in hopes they will be more likely to help relieve a shortage of physicians in rural areas.
Health Minister Jason Copping and Advanced Education Minister Demetrios Nicolaides say the government is providing $1 million to four Alberta post-secondary institutions to look for ways to train doctors in Grande Prairie and Lethbridge.
Alberta has medical schools at universities in Edmonton and Calgary, but Copping says training doctors outside the big cities increases the odds of graduates practising in the province's smaller municipalities.
Todd Anderson of the University of Calgary's medical school says there are a wide variety of options being considered, including stand-alone schools.
The University of Lethbridge and Northwestern Polytechnic in Grande Prairie are also involved in the program.
Anderson says research suggests three-quarters of doctors who train in rural areas end up practising in one as well.
Copping says the project will take six to eight years to show results.
"It's going to take time to set the program up," he said Thursday. "That's a long-term strategy. But if you don't start, you'll never get there."
Meanwhile, rural health care continues to experience staff shortages. On Thursday, the Milk River Health Centre Emergency Department announced it would close until Monday due to a doctor shortage.
Nurses were to remain on-site to provide care for long-term care residents.
Copping said Thursday's announcement was just one part of the government's health-care strategy.
This report by The Canadian Press was first published Jan. 26, 2023.