A Small, Important Opening
A Small, Important Opening
Chances are pretty good that all major-league sports and some of the lower-profile ones will manage to complete partial 2020 seasons despite growing signs that COVID-19 will not give up without a long and continuing fight for dominance over sports and all else in today's world.
Experts and observers of all athletic and public disciplines agree, however, that nothing is certain: baseball players are opting to stay home; basketball players express discontent and confusion every day; the NHL waffles over naming so-called hub cities for a wacky playoff proposal that continues to raise more questions than answers.
In the midst of all this uncertainty comes one simple burst of optimism: the Alberta Sports Hall of Fame will welcome the public on Thursday, 98 days after the rampaging coronavirus pandemic forced closure of the building on the edge of Red Deer on March 16. It is fair to concede that reopening a small-city building warrants little public interest when compared with the billions involved in professional sports, but it's also reasonable to accept that every step of progress in this deadly world-wide struggle is worth recording.
Although none of the $302,000 committed to the Hall in the current provincial budget has been received – a $75,000 commitment has been made but no cash has appeared and a review is already promised for later this year – executive director Tracey Kinsella said some pleasant things have been achieved during the lockdown.
"We have been extremely busy giving our Hall of Fame an update," she smiled. "Our goal is to improve the entire experience for our visitors from the moment they walk in the door."
Cleanliness was, and is, essential in the reopening. Sanitizers, directional signs and plenty of obvious messaging are part of the opening, of course. There is no plan for an opening ceremony, Kinsells said. "We would like to do something of a celebration, maybe later in July."
At one time, fingers were crossed that induction of the 14 members selected several months ago but "we had to decide (last week) that there will be no induction banquet in 2020. We've had to tell all the inductees that we're having to wait until next year."
The list includes four athletes: skier Deirdra Dionne, hockey player Chris Phillips, chuck-wagon racer Kelly Sutherland and snowboard-cross star Michael Robertson. Five builders – Jan Ullmark, figure skating; Terry Morris, curling; Ken Babey, hockey; Derek Douglas, soccer – were selected along with five Hall of Fame Award winners Nancy Southern and Ian Allison (equestrian broadcasters, Bell Memorial Award), John Currie (Western Canada Summer Games 1983, Achievement Award); Stan Wakelyn (1922 Canadian soccer champions 1922, Pioneer Award); Dennis Kadatz (coach of Edmonton Huskies national junior football champions 1962-64).
Those awards show clearly how broad is the effect of the Alberta Sports Hall of Fame. Every winner spent years working and practicing toward the world's most elusive goal: perfection. There is no suggestion that it was reached, just as there can be no hint that they have inspired thousands to follow them.
Discussing the government's failure to live up to its contracted financial commitment, Kinsella was not especially critical: "We're sad, disappointed, maybe a little alarmed." During a lengthy discussion, she finally confirmed receipt of the government's letter providing the limited amount and mentioned "I've asked for meetings, have not had a direct, face-to-face conversation with anyone in the area of culture."
My unsolicited opinion: this is unreasonable. As the Hall opens its doors, perhaps a government department should also open up.
Learn more about the Alberta Sports Hall of Fame.
Province hopes new physician training in Lethbridge and Grande Prairie will mean more rural doctors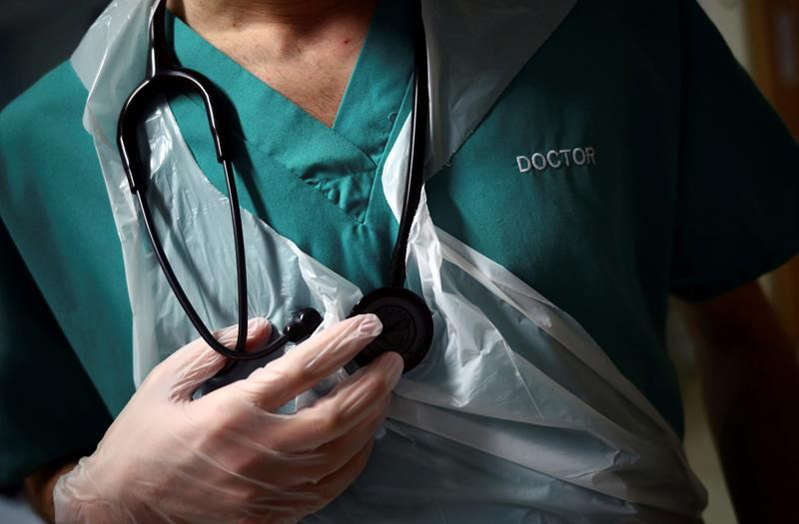 Addressing rural physician shortages
To help bring more physicians to rural Alberta, Alberta's government is working to offer physician training in Lethbridge and Grande Prairie.
Alberta has the best front-line health-care workers in the world, and Alberta's government is working to ensure that Albertans have access to the care they need, when and where they need it. Rural Albertans are disproportionately affected by the nation-wide shortage of healthcare workers and their community members cannot access physician training close to home.
Alberta's government is investing $1 million to explore ways that regional post-secondary institutions, such as the University of Lethbridge and Northwestern Polytechnic, can help deliver medical education outside of Edmonton and Calgary. Research shows that positive learning experiences in rural health-care settings lead to more physicians choosing to pursue careers in rural areas.
"Over the past year, we've made strategic investments to address health care labour shortages, including through the largest expansion of post-secondary seats in Alberta's history. Partnering with Alberta's two medical schools and institutions in northern and southern Alberta to train doctors locally is the best path to ensuring we meet rural needs."
The funds will be used by the University of Alberta, University of Calgary, University of Lethbridge and Northwestern Polytechnic to support collaborative planning. This will include detailed plans to support regional health professions training centres in Lethbridge and Grande Prairie.
"Expanding medical training in rural areas creates new opportunities for students who want to remain in their communities while making other students familiar with regions of the province and types of work they may not have considered before. Expanding training opportunities is just one way we're addressing the shortage of rural doctors to ensure Albertans get the care they need when and where they need it."
Plans for rural training opportunities include hands-on learning experiences in rural communities surrounding regional hubs. These opportunities will support the recruitment of physicians to teach and train medical students and residents, while increasing access to physician services.
"An investment in rural medical training is a direct investment in the future of rural and remote health in Alberta. We look forward to building on our existing relationships with partners across Alberta and significantly expanding the opportunities for future health professionals to learn and enter practice outside our largest urban centres, toward the goal that drives everyone involved in the health professions in this province — readily available, easily accessible, world-class health care for all."
"We at the University of Calgary's Cumming School of Medicine are excited about working collaboratively with our colleagues across the province to provide innovative educational solutions for health workforce shortages particularly in the rural areas. There are many factors and initiatives required to help the situation and expanding physician training capacity in Alberta post-secondaries can lead to a healthier population."
This funding is the latest investment from Alberta's government to ensure students have access to the education, training and skills students need to succeed in tomorrow's economy. At the same time giving confidence to industry, businesses and investors that regional workforce needs will be met.
Previously in Budget 2022, Alberta's government announced the targeted enrolment expansion initiative which invested more than $171 million into Alberta's post-secondary system to create nearly 10,000 new seats over three years in high-demand programs. More than 2,400 of those new seats were in nursing, health care aide and paramedic programs.
Alberta's government has also signed a new agreement with the Alberta Medical Association. This includes $15 million annually to support physician recruitment and retention for physicians who practise full-time in underserved areas, an additional $12 million annually for the Rural Remote Northern Program, and a one-time investment of $2 million to increase funding for the existing RESIDE program that provides incentives for family physicians to practise in Alberta's underserved rural and remote communities.
Quick facts
There are two medical schools in Alberta, located at the University of Alberta and the University of Calgary.
The Ministries of Health and Advanced Education are jointly responsible for the education of physicians in Alberta. Advanced Education is responsible for undergraduate medical education. Health is responsible for postgraduate medical education or residency training, including international medical graduates, rural medical programs, resident physician compensation, and the Academic Medicine and Health Services Program.
Alberta halts rate hikes on auto insurance for private passenger vehicles for 2023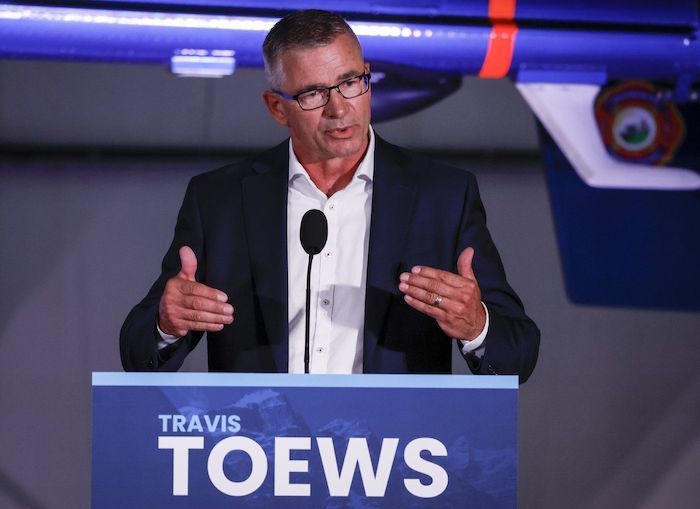 Edmonton – The Alberta government says it will not approve any more rate hikes for auto insurance on private passenger vehicles until the end of the year.
The government says in a news release that it shares concerns from the public and is imposing the cap while it works to find long-term solutions.
The move comes more than three years after the United Conservative Party government lifted a cap on hikes imposed by its NDP predecessors.
Finance Minister Travis Toews had previously resisted calls to reinstitute the cap, calling it an ineffective stopgap solution while pointing to reforms his government made in 2020 to stabilize rates over the long haul.
The government now says factors like inflation and supply chain issues for auto parts are affecting rates in the short term and must be addressed.
Premier Danielle Smith had called for her government to take action on insurance late last year, after a report commissioned by the Insurance Corporation of British Columbia found Albertans are paying among the highest rates in Canada.
This report by The Canadian Press was first published Jan. 26, 2023.