10 Creative Things To Do At Home To Beat The Cabin Fever
I don't know if it is the same for everyone reading this but the lack of socializing and the amount of TV that has been watched over the last two weeks has driven us all a little crazy. If you're sick of that "are you still watching" screen and find yourself un-enthused by reading further into the current pandemic, you may get a kick out of some of these 10 things to get creative at home.
No, we are not trying to sell you anything
Change up the vibe in your living room or bedroom
Take a look at your furniture, then take a piece of paper and draw out a few different floor plans for your living room or bedroom. Say if you have five new floor plans for your living room, pick one and try it out. Fresh vibes feel great!
Listen to one album start to finish every morning
We all have those artists we love and some we "kinda" like. Take the opportunity to play a full album and really appreciate the artist's style. You may find a lot of songs that you personally like but didn't have the highest plays or reach the top 100 in the country.
Start a blog or write for open forums
There are a lot of people out there writing blogs and creating content everyday in different ways. Keep in mind a lot of people have social media as their blog, such as a fashion stylist using Instagram to keep her followers aware of what she is up to on her journey. Whether or not you enjoy writing on paper, typing into a word document, enjoy taking photos or love editing videos, it's never a bad time to keep friends updated on what you're up to.
Open forums have received a bad rap in recent years from a small minority of insecure fools thinking that freedom to write anything means they can bash and insult. A large majority of the open forums these days have consistent moderation that track conversations closely. Thus providing higher quality discussion and opinions. One of my favorites is Quora. It allows you to ask and answer questions within a network of hundreds of thousands educated professionals.
Try out new clothing styles
Have you ever thought or even care about how you look in your current "looks"? Has it ever ran through your mind in the past that you can inspire others to be more creative in how they want to look? Going through what you like to wear and what looks good can be a nice boost of confidence.
Can't hurt to take the time to go through your current wardrobe and lay some outfits out on your bed to see what could work differently. Make a list of your favorite brands and have a flick through their website or Lookbooks for upcoming seasons. Try matching colors, patterns, brands or even see how that denim suit looks on you.
Change up your diet
Let's take a second to remember that this is not easy, especially when we are faced with boredom among an array of daily distractions. Adding a light structure to your day working from home or even how you manage your weekend will feel awesome after a week of consistency.
Whether or not you have an education in nutrition, have a personal training certification or just care about your weight, trying something new will give you that extra drive to reap the benefits. Crash juice diets, keto friendly food or going down the vegan route, why not give it a try for even one week! Take on the challenge and do right by yourself to tell your friends how your experience was from real practice.
Make a stretching routine to do every morning
We are talking about within the first 30 minutes of getting out of bed. Stretching can release endorphins, increase blood flow and give your body that extra boost for the day. Why not check out some stretching routines on Youtube and take from them what works for you? There is an endless amount of videos with experts demonstrating multiple movements. Here is a great article if you would like to learn more about the benefits of stretching in the morning.
An average electric kettle and even most Keurig brand coffee makers take approximately 2-3 minutes to boil and thus make a cup of coffee. Take that 2-3 minutes and see how many stretches you can fit in. Here's an example of what you can get done in that amount of time – "3 Minute Stretch Routine".
Find awesome podcasts, or start one
Most of us are aware of this new trend in digital content to consume. The crazy part is that this industry continues to grow. You can find a podcast relating to almost anything these days, whether or not you are trying to grow your skills in sales, learn about science, struggling with mental health, seeking out travel advice, want to hear some jokes…you name it, there is something out there. Were you aware that a lot of famous comedians have podcasts?
Podcasts have also been added to our music streaming platforms like Spotify or Apple Music. Why not have a flick through the categories and jump into some topics you are curious about, you may get hooked. Youtube is another great platform for podcasts listeners who preview a visual to keep their interest. One of my favorites is Joe Rogan's podcast "PowerfulJRE" who has interviewed hundreds of guests with some well known names like Elon Musk and Neil Degrasse Tyson.
Physically write out your bucket list
Here is one that can prove difficult if you're stuck standing there with two things on a page and scratching your head thinking they're not crazy enough. A tip to getting a full list is not caring about the level of severity, how minuscule or how aspirational things can be to be on your bucket list.
Ever high fived a clown? Have you ever wanted to float down the bow river? Have you ever created a pyramid of cards? Have you ever wanted to drive a Lamborghini around Las Vegas? How hard is it to book a trip on a hot air balloon?
Dive deep and think about what you would like to have completed in your mind. Once that is done then having it physically written will begin that journey to making them all real.
Make a real itinerary for a trip for later in the year or next year
I personally enjoy doing this, taking a look at routes for road trips and exploring the options for hotels and campsites along the way. Why not get together with your other half or friends and bounce some ideas off each other for what types of places and trips interest you.
Then once you've made some clear direction then why not have some fun with building a travel itinerary together? Look at cities, flights, accommodation, prices, transportation, monuments, tourist attractions and travel advice. It can be very exciting once you start to zero in on a real plan. Make a budget, start saving and look forward to something that you feel confident in.
Go through old photos
There has to be a treasure trove of old photographs of you somewhere, maybe it's a dusty box at your parents house or maybe you still have all your photos on Facebook from the last decade. Regardless it is always good to reflect on who you were in the past and who you have become to date.
If anything it will most likely give you a good laugh and a reason to reach out to some lost connections from your past. Nothing says "it's been so long" then an embarrassing photo of you both together.
For more stories visit – Todayville Calgary
WestJet sets sights on low-cost leisure with purchase of 42 more airplanes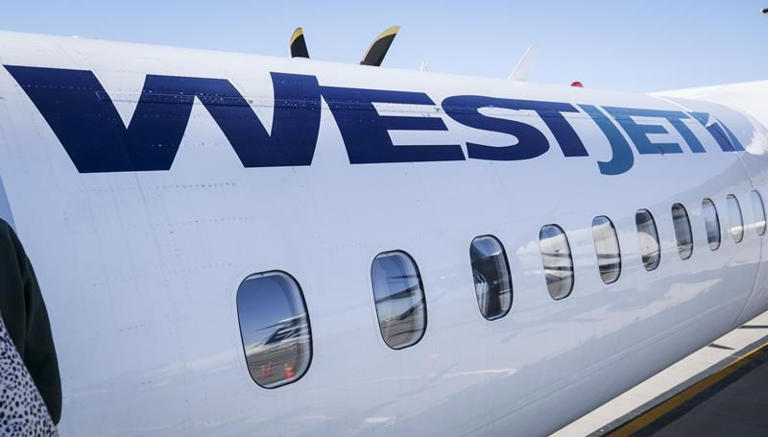 WestJet is making a substantial addition to its fleet with the purchase of 42 aircraft as the airline plans to expand its low-cost offerings, with plans to add routes to sun destinations from cities across Canada.
The Calgary-based airline announced the agreement with Boeing for the purchase of the 737-10 MAX planes on Thursday.
The purchase, which was on top of an existing order of 23 aircraft, includes the option to add 22 more planes depending on demand.
The purchase is a part of the airline's plan to expand its low-cost offerings and offer sun and leisure flying across Canada, said WestJet Group's chief executive officer, Alexis von Hoensbroech.
Earlier this month, WestJet said in a press release that it would be suspending several routes to Atlantic Canada, including flights between Halifax and Montreal, as of Oct. 28. Spring flight schedules are not yet available.
WestJet chief commercial officer John Weatherill said the decision was difficult but will help in the long run, as the airline shifts more of its eastern routes to sun and leisure destinations.
However, he said WestJet is not stopping Atlantic flights completely; instead, von Hoensbroech said the airline plans to ramp up its cross-country flights and flights from the East to leisure destinations including the Southern U.S. and the Caribbean.
"What we will do less, is flying within the East," said von Hoensbroech. "So flights between Montreal and Toronto will decrease but Montreal to Cancun will increase."
"We are a low-cost carrier and we want to improve our low-cost positioning," said von Hoensbroech.
Supporting this move is the pending Sunwing acquisition, given Sunwing's focus of servicing Eastern Canada's leisure market, said WestJet's chief executive officer.
Brought with the incoming aircraft is the need for more cabin crew, ground handlers and pilots, a challenge recognized by WestJet's chief executive officer, as staffing levels have been an industry-wide problem after the return of domestic and international travel.
While some roles are more challenging to fill, von Hoensbroech said that he is confident WestJet will find enough staff for the expansion and said it will create hundreds and thousands of additional job and career opportunities within WestJet.
"If you're a pilot and you are joining an airline that is growing, this will give you a faster track to become a captain than if you are joining an airline that is not growing as fast as we do," said von Hoensbroech.
WestJet says the Boeing 737-10 MAX provides the lowest cost per seat among mid-range aircraft and is part of the airline's plan to offer more affordable flights.
The order will start delivering at the end of 2024 through to 2028, expanding the fleet by 65 aircraft over six years.
WestJet wouldn't yet say whether the 42 additional aircraft will service WestJet alone or if they will also fly under Swoop, the airline's ultra-low-cost carrier.
This report by The Canadian Press was first published Sept. 29, 2022.
Caitlin Yardley, The Canadian Press
Police say toddler's death in southeast Calgary being treated as suspicious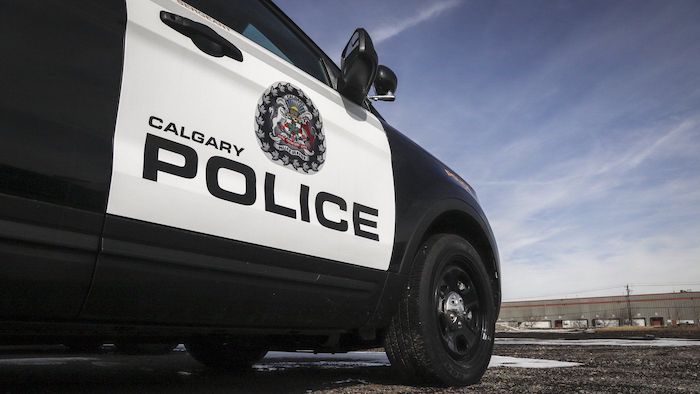 Police say they are investigating the death of a toddler in southeast Calgary.
Emergency crews were called to a home in the community of Midnapore around 2:15 a.m. Thursday and found a two-year-old girl in medical distress.
Police say the child was taken to hospital by ambulance but later died.
They say the toddler's death is being treated as suspicious.
Detectives are interviewing people to try to determine what happened before the child's death.
An autopsy is to be done Friday morning.
This report by The Canadian Press was first published Sept. 29, 2022.