Carnival Cinemas = movie theatre and virtual reality complex open again!
After 3 months of cinematic silence, digital projects will again come to life at Carnival Cinemas on Friday night.
"It has been a tough 3 months," said theatre owner Bill Ramji. "This weekend, we come back to life!"
Movie goers can choose from Trolls World Tour, Sonic the Hedgehog, I Still Believe and the classic 1970s
film E.T.
Carnival Cinemas has kept prices steady at $5 and still offers the same snack bar and games arcade center in addition to Ctrl V, their virtual reality entertainment complex.
"We will still offer the same services as before, for meetings, birthday parties, and other rentals to serve our customers," said Ramji. "We are ready to be central Red Deer's entertainment hub."
Over the last weeks, the Carnival parking lot has been home to food trucks, a move which was initiated last year.
"Having food trucks in our lot gives us good visibility," added Ramji. "Last year we even had a small collectors market day for local comic book and card collectors."
Ramji noted that movie goers can go online at https://carnivalcinemas.ca/ to view their current film slate and view online trailers.
#RedDeerStrong – Reduce your pain, improve your movement, function your best with Pursuit Physiotherapy

Three Red Deer filmmakers receive $20,000 in production funding to produce documentaries.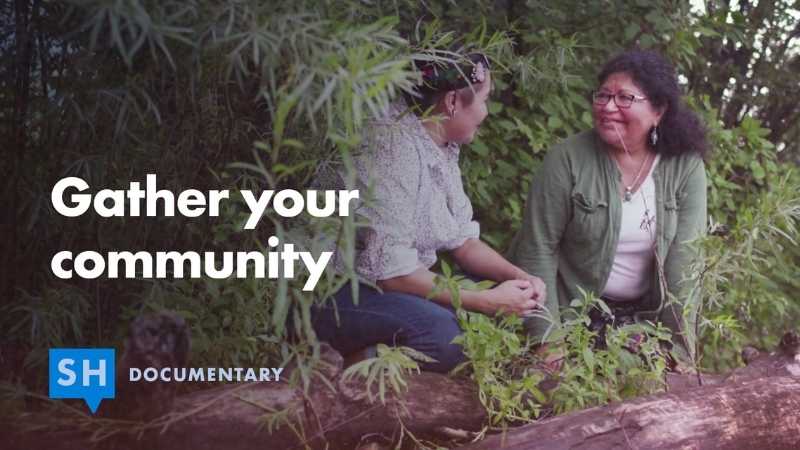 STORYHIVE's 19th edition aims to highlight remarkable people!
Remarkable people making positive contributions to their local communities by sharing how Canadian neighbourhoods adapt, change and strengthen connections in the face of distance and difficulty.
What is STORYHIVE? STORYHIVE from TELUS has proudly provided long-term support and resources for creators across BC and Alberta to grow their careers and empower them to share impactful stories that strengthen connections and inspire audiences around the world. How cool!
It's no secret that Red Deer is home to some amazing talents. Hosting the annual Central Alberta Film Festival (CAFF) giving acknowledgement to a very cool indie film scene right here in the heart of the province.
So who's repping Red Deer in the 19th edition of STORYHIVE? Check it out.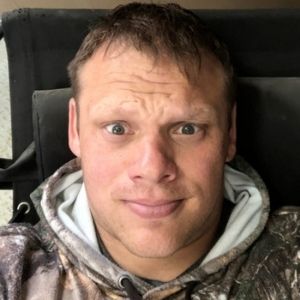 Creator Adam Jasper is taking viewers into the life of Jan Underwood, an industrious, heart-driven Red Deer resident who has helped ease the transition of grief-stricken refugees to a new beginning in Central Alberta through Central ALberta Refugee Effort (C.A.R.E). "A Refugee's Refuge – C.A.R.E" follows Jan as she navigates her own grief after the passing of her husband of 42 years Peter while she continues to support refugees through their own. Jan has been a staple of the Red Deer community and Adam looks forward to shining a light on this remarkable woman.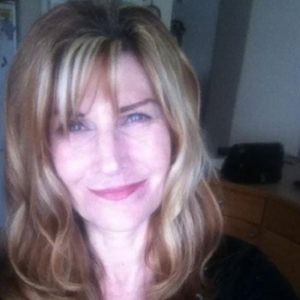 Director and possibly part-time detective Linda Pidhirney is producing "Anonymous Heroes," a documentary turned mystery that follows residents across Central Alberta as they share their experiences falling to unfortunate and desperate circumstances. In the midst of intense struggles, these residents encounter help from an anonymous hero that is a stranger to these residents. Linda dives into the stories of these Red Deer residents as they explain how this stranger brought them new hope.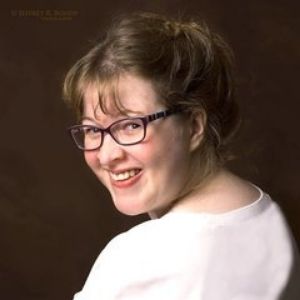 Writer Jessica Swainson is making her film debut with "Jason and Me," a documentary about a friend everyone should have, Jason. Jason is a Red Deer resident who will see a need and connect people to fill that need. When Jessica was first writing her book and looking for a publisher, Jason dropped everything to help her find success. Whether it be a project, vision or even a door opened, Jason brings a smile to everyone's face that he meets. A true definition of a local hero.
These are just three of 40 projects selected out of 171 applications to receive not only $20,000 in funding, but also mentorship, customized career training and distribution from TELUS STORYHIVE Since 2014.

Five Classic Pop Culture Christmas Movies That Are Simply Awesome
Yes, I used the term "Classic Pop Culture." Why not? Ha, we can debate that whole thing later. Right now it's a couple days til Christmas and I thought you might wanna check out some of these flicks or maybe even all in a Christmas Eve/Day style marathon. Lets get right to it!
1. Home Alone
Shall we begin here? Does it get any better than seeing Joe Pesci and Daniel Stern getting their butts kicked by a tiny Macauly Culkin? Likely one of the best Christmas movies ever made and surely to be timeless amongst the youngsters and youngsters at heart for the rest of earths existence. The paint can scene tho… oh man. Don't bother wasting any time on the many films to follow in the Home Alone franchise, Aside from Home Alone 2, they are all garbage. "Keep the change ya filthy animal."
2. Jingle All The Way

"Get to the chopper…" is not something you'll here in this Arnold action flick. Although surprisingly seeing Schwarzenegger and Sinbad go at it is oddly satisfying. Who will be Dad of the year and secure the legendary Turbo Man action figure for their kiddo? Again this one is good for the whole fam. "It's Turbo Time!"
3. Elf
If you do Christmas and you don't include this as part of your yearly traditions then I hate to say it but you're doing it wrong. Elf is one of those gems that has absolutely earned itself a spot on the forever list of all time greatest films. Yes I said it. Will Ferrell delivers one of his best performances as Buddy the elf whilst searching for his real dad. Honestly it doesn't even need to be Christmas to enjoy this one and yes you guessed it, this one is good for the entire fam too! "Santa!!!!"
4. Christmas Vacation
Ahh yes, the classic family Christmas. As a kid from a large family, they (all our relatives) used to refer to us as "the Griswolds." I never fully understood as I used to think Rusty was pretty cool. Fast forward to now it all finally makes sense. Ha! Even tho Christmas is crazy and different this year don't sweat, who needs family over for dinner when you can just hang with Clark and the gang! Secretly I wonder if this is how most people actually feel during the holidays, not to fear though as a happy ending is what the Griswolds are all about. "Sh***ers full…"
5. Die Hard
And finally… Yes! Die Hard. Now full disclosure everyone knows this is a hot debate. Christmas movie or not a Christmas movie. Even Bruce willis himself is on record saying "it's not a f***ing Christmas movie." Lets be honest tho, it takes place Christmas Eve and the setting is a Christmas party so thats good enough for this guy. This one is definitely for the big kids and should be taken in after the littles hit the sack. What an awesome adventure for a Christmas Eve, saving 30 plus hostages from a bunch of crazies with explosives. Lets face it Bruce Willis is likely the real Santa Claus. "Yippie Kayay Mother *******."
There you have it! Christmas Eve with the movies! Got something to say? Hit us up and let us know.
[email protected]
Merry Christmas, ya filthy animals!