WE Charity started spending money on same day as phone call with PMO – Before project was approved.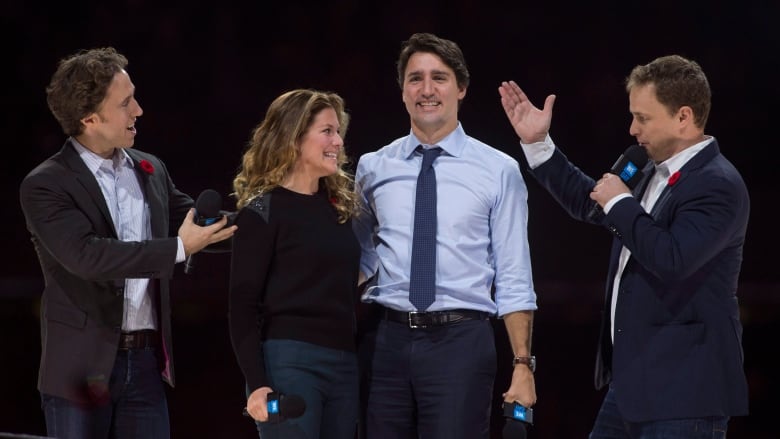 Canada's Conservative Opposition party is calling on Trudeau Advisor Ben Chin, PMO Policy Director Rick Thies, and Senior Policy Advisor at Finance Canada Amitpal Singh to testify about "their roles in setting up the $500 million Canada Student Service Grant with WE Charity."
Prime Minister Justin Trudeau has denied his office helped to set up the $500 million Canada Student Service Grant with WE Charity. But Tuesday it was revealed WE Charity started spending money on May 5th, the same day the Kielburger brothers held a call with PMO Policy Director Rick Thies. That was more than a month before the government signed a contract with WE.
This all came to light on Tuesday during a very uncomfortable exchange between Conservative Shadow Minister Pierre Poilievre and Liberal House Leader Pablo Rodriguez, when Poilievre pointed out the coincidence between the time that WE Charity started spending federal cash and the Kielburgers phone call with Trudeau's advisor Rick Theis.
From the Facebook page of Pierre Poilievre
WE did not even sign a contract with the government for the half-billion grant until June 23.
Yet someone gave WE the go-ahead to start spending the money on May 5th.
Guess who the Kielburgers spoke to that day?
A Matter of Fact: AP news story misrepresents the oil sands by ignoring environmental progress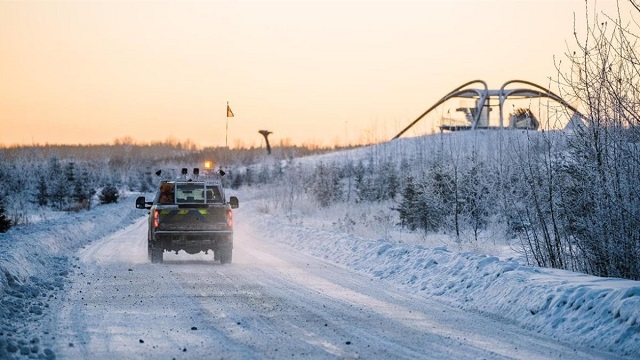 A truck approaches Wapisiw Lookout, the first reclaimed tailings pond in the oil sands industry. Photo courtesy Suncor Energy
Producers reducing emissions per barrel, on track for absolute emissions reductions
A widely-circulated article this week by the Associated Press misrepresents Canada's oil sands industry by ignoring its progress improving environmental performance and its commitment to achieving climate targets.
Here are the facts.
Fact: Canadian oil is not "the world's dirtiest"
The article repeats the false narrative that oil from the oil sands is far "dirtier" than other crudes produced around the world. This is not the case.
Analysis by S&P Global found that average oil sands emissions per barrel are in the range of other crude oils consumed in the United States, the industry's main customer.
Average oil sands emissions per barrel range from 1.6 per cent below to 8.6 per cent above, depending on production process, S&P Global predecessor IHS Markit reported in 2018.
Canada's oil sands producers are doing more to reduce emissions than operators in other countries, according to BMO Capital Markets.
Between 2013 and 2021, BMO estimates the average oil sands barrel shaved off more than 22 kilograms of emissions, compared to a reduction of just five kilograms per barrel for other major global oil producers.
Fact: Oil sands producers reducing emissions per barrel, on track for absolute emissions reductions
The AP article makes no mention of the success oil sands producers have achieved reducing emissions per barrel. That so-called emissions intensity is now estimated to be 23 per cent lower than it was in 2009, according to S&P Global.
Further, there is no mention that the success reducing emissions per barrel is catching up to production growth, and total oil sands emissions may be close to their peak.
Last year, for the first time since S&P Global started estimating the data, oil sands production went up, but emissions did not.
Total oil sands emissions were 81 megatonnes in 2022, nearly flat with 2021 despite a production increase of about 50,000 barrels per day.
Last year analysts predicted that absolute oil sands emissions would start going down by 2025. The new findings indicate that could happen sooner. And that's before shovels hit the ground for the Pathways Alliance's foundational carbon capture and storage (CCS) project.
Fact: Pathways Alliance collaboration is critical to emissions reduction
The AP article leaves out any mention of the Pathways Alliance, one of the most significant environmental initiatives ever undertaken in Canada.
Six companies representing 95 per cent of Canada's oil sands production are working together with the goal of net zero emissions in their operations by 2050.
With anticipated co-funding support from Canadian governments, the Alliance has announced plans to invest about $24 billion before 2030 in the first phase of its plan.
This includes $16.5 billion on the foundational CCS project and $7.6 billion on other technologies like switching to clean hydrogen and electricity to power oil sands operations.
About half of the targeted 22 million tonne per year emissions reduction by 2030 will come from CCS, with a network connecting CO2 capture at an initial 14 oil sands facilities to a storage hub in northern Alberta.
Fact: CCS projects in Canada are working
The AP article perpetuates the inaccurate position that CCS is not a proven technology. But CCS in Canada has successfully operated for more than two decades.
Canada has six of the world's 39 commercial CCS operations, accounting for about 15 per cent of global CCS capacity even though Canada generates less than two per cent of global CO2 emissions, according to the International CCS Knowledge Centre.
In Alberta, since 2015 two CCS projects – both tied to oil sands production – have safely stored more than 12 million tonnes of CO2, or the equivalent of taking more than 2.6 million internal combustion engine vehicles off the road.
Fact: The world needs oil now and long into the future
While activists trumpet the narrative that the world is rapidly transitioning away from fossil fuels, the reality is oil and gas will be around for a long, long time.
Even as more renewable and alternative energy sources become technically and economically feasible at a large scale, on the current trajectory the International Energy Agency (IEA) projects that oil alone will still supply 26 per cent of world energy needs in 2050. That's down only modestly from 30 per cent in 2022.
Even in the IEA's unlikely net zero scenario – which would require unprecedented global cooperation and includes more than a third of emissions reductions coming from technologies that do not yet exist – oil still accounts for 8 per cent of world energy supply in 2050.
Oil demand for non-energy use (like pavement, which improves in quality when using oil from Canada's oil sands) even continues to increase in the IEA's net zero scenario, rising to 6 per cent of world energy use in 2050, from five per cent in 2022.
Canada's oil sands industry leads the world in its commitment to continuous improvement in environmental performance and emissions reduction, and this should be recognized by media outlets including the Associated Press.
Stunning video testimony alleging "systematic corruption" in the awarding of federal government contracts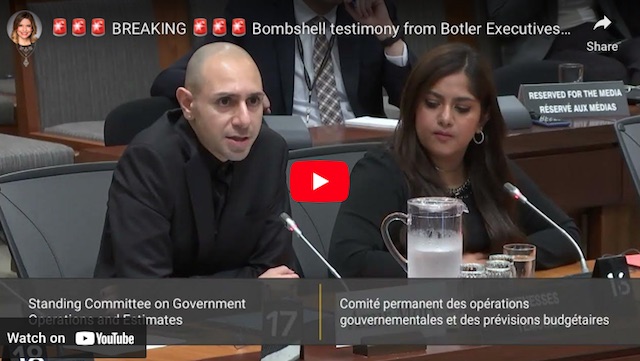 Taxpayers can thank the founders of a small software company from Montreal for throwing some light on what is becoming a massive scandal. Ritika Dutt and Amir Morv were brought in to work with GCStrategies on the ArriveCan app. Through their interactions with their contractors and the federal government, Dutt and Morv came to the conclusion that taxpayers were spending millions of dollars for virtually no work whatsoever.
Dutt and Morv submitted two reports to the Canada Border Services Agency (CBSA) to inform the government about the situation. They feel like those reports were simply ignored or even intentionally buried.
Last week Dutt and Morv appeared before a House of Commons committee on government operations. Their testimony is absolutely shocking.
Testimony from Botler AI Executives Ritika Dutt and Amir Morv.
The link below takes you to the CPAC presentation of the entire committee hearing. It's very much worth a look.
https://www.cpac.ca/episode?id=b41765f2-02bd-41da-9597-1821ff79ac6a