Wayne Gretzky's Final Edmonton Oilers Jersey Sets a New Record: Most Ever Paid for a Hockey Jersey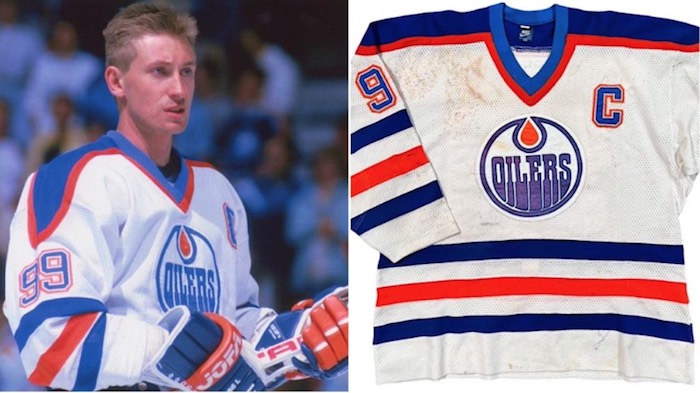 The sports memorabilia market is heating up at the moment, and the record-breaking amount paid for the last jersey iconic hockey hero Wayne Gretzky wore for the Edmonton Oilers is clear evidence of this.
Even if you don't have huge sums available to snap up meaningful items once owned by your favorite players, it's entertaining to see just how much wealthy fans are willing to hand over. Let's discuss what makes this particular jersey so special, and what else people who are passionate about hockey can do to show their support.
A game-changing auction lot
When the hammer fell on the recent sale of Gretzky's jersey, a jaw-dropping winning bid of $1.452 million had been made to secure this totemic piece of otherwise standard hockey gear.
This easily toppled the $1.2 million paid for another jersey, this time worn by Paul Henderson, to set a new high watermark for hockey-based auction lots.
This type of sale is always interesting, in the sense that it's not just the historic value of the lot that's at play, but also its investment potential. The buyer will no doubt hope that Gretzky's legendary status will grow with time, along with the value of the jersey.
How to watch the Edmonton Oilers play at home
If you want to catch the amazing Edmonton Oilers in the flesh, you can find a ticket for their next game via the web, and plan your game day visit in advance as well.
There's something unbeatable about attending a hockey game in person, and the atmosphere is simply not something you can recreate when watching coverage from your own home.
Why this jersey in particular?
There are quite a few genuine Gretzky-worn jerseys out there, so what makes this one so special, and so valuable?
Well, as mentioned, it comes from the last game he played prior to leaving the Oilers in favor of a move to the LA Kings. It also has the honor of being from a Stanley Cup playoff game which actually had to be replayed due to a power cut part way through the first attempt.
Gretzky's stellar performance was crucial to his team's victory, and the post-game celebrations included him having champagne poured liberally over his head, which led to stains that can be seen on the jersey that was sold.
Other auction highlights
Any association with Gretzky helps sports memorabilia to sell, and the jersey wasn't the only item worn by him which went under the hammer.
A little over $204,000 was paid for gloves he briefly used for protection during the aforementioned playoff game, demonstrating that even seemingly anonymous objects can fetch a pretty penny if they've got the right pedigree.
Of course even the $1.452 million that the jersey commanded is not even close to being the most expensive piece of sports memorabilia ever sold, when you include items from every sport, and not just hockey.
The Guinness Book of World Records reports that the current frontrunner sold in May of 2022 for a sum of £7.142 million, equivalent to $8.823 million. In this case it was another game shirt, this time one worn by soccer stalwart Diego Maradona during the quarter finals of the World Cup all the way back in 1986.
The particular game in which the shirt got its outing was one between Argentina and England, in which Maradona's notorious goal put his team on the track to eventually win the whole tournament.
This record will no doubt be broken eventually, although it's hard to imagine ever being able to justify such an investment.
Three years into its existence, the Canadian Elite Basketball League includes more teams than the CFL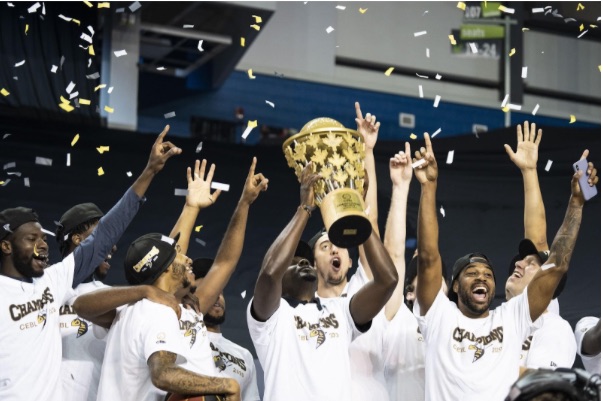 Accomplishments of the CEBL
It was three years ago when the CEBL first opened its doors as a six-team enterprise. Upon its first year, the league felt they could add a seventh club, in Ottawa. Then came Covid-19. It could have destroyed the new endeavour, had it not been for the commissioner and former CFL receiver Mike Morreale. In the summer of 2020, Morreale organized a two-week contest in St. Catharines, Ont., to allow CEBL to crown a champion. Thanks to the resulting boost from that championship run, in 2021, the CEBL again had a complete and steady schedule.
In 2022 the CEBL has added the Montreal Alliance, the Scarborough Shooting Stars and the Newfoundland Growlers. Just like that
The league continues to expand. After the addition of clubs in Toronto, Montreal, and St. John's, the CEBL locations are now spread from Langley, B.C. to the east of the country. So now it can truly be called a national league. In fact, there are now 10 teams, making the CEBL the largest professional sports league in Canada. That's more Canadian based teams than the NHL (7), the NBA (1), and MLB (1) combined! It also makes the league larger than the CFL.
The Scarborough (Toronto) Shooting Stars included a rap celebrity. J. Cole (Jermaine Cole) signed a contract with Scarborough, along with former local NBA star Jamaal Magloire as an executive. With J. Cole, there's a trick component to signing a 37-year-old with insignificant experience consisting of three rounds last year in Rwanda. It is also uncertain how available he is going to be, as the artist has tour dates starting with June 10 — only five games into the season. But his acquisition has already attracted a lot of media attention. You can learn more about players and teams in different kinds of sports, and place bets on them online at https://bookmaker-ratings.net.za/bonuses/ , follow the link to learn about bonuses.
CEBL lost its Michael Jordan. Three years in a row Xavier Moon earned the CEBL Player of the Year prize. The American guard (Now with the LA Clippers) also directed Edmonton to the title in both of the last two seasons and accepted Finals MVP honours. He's one of the CEBL players who leaped to the NBA during the last season as it grappled with COVID-affiliated problems. Another one is Lindell Wigginton, the Canadian Player of 2021, who has joined the Milwaukee Bucks upon exiting Hamilton. While losing such stars is sad, at the end of the day it might have a positive effect on the CEBL as it proves to players and fans the league can serve as a gateway to the NBA.
A new Moon might be rising. Since the departure of their celebrity, Edmonton may rely more on the forward Jordan Baker, winner of the 2020 Canadian Player of the Year award, who got 14.9 points and 9.4 rebounds on average last season. Kadre Gray is another powerful Canadian, previously a Laurentian U Sports star who averaged 15.3 points last year and 4.6 assists for Ottawa and is now part of the Fraser Valley Bandits. Guelph's Cat Barber can take over the title, an American guard who averaged 17.6 points last season before getting a short break with the Atlanta Hawks.
The Elam Ending is still a thing. For years basketball geeks have been telling the NBA to embrace this inspiring way of ending matches. It removes the irritating custom of the losing team purposely fouling when the game is coming to an end. The NBA successfully tried it in 2020 at its All-Star Game, but they have not had the courage to try it in significant games. The CEBL has been doing it since 2020.
Edmonton company releases a world first NFT project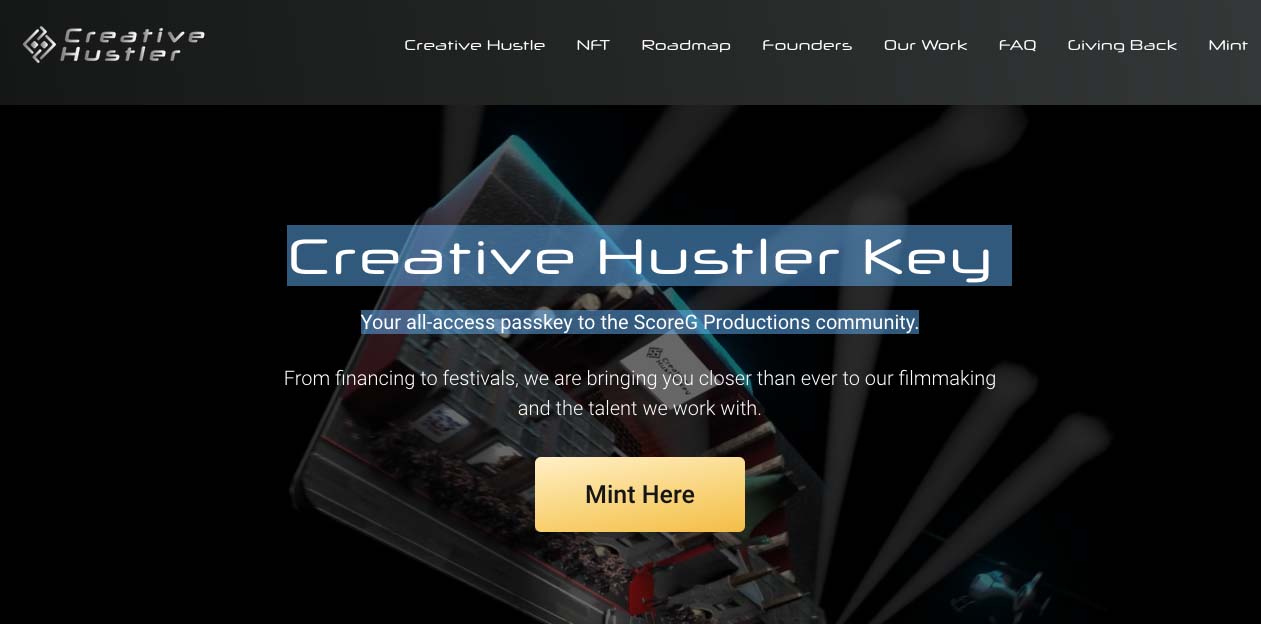 Edmonton based; Score G Productions, launched a first of its kind in the world NFT (non-fungible token) project on April 17th. It's called, Creative Hustler Key. Creative Hustler Key gives buyers through a one-time payment, a lifetime all-access passkey to the Score G Productions. This includes access to a full community of content producers, executive producers, exclusive 3-D NFT artwork, exclusive videos, and even monthly members only access to online workshops featuring creative content producers from around the world. The Creative Hustler Key NFT even offers chances to win access to live in-production sets, access to their studios during editing and post-production, and chances to win tickets and trips to future red-carpet movie premier events. There's more in the works too. Basically, buyers will get access to Score G Productions' impressive Rolodex and industry knowledge.
There are only 999 pass keys for sale, once gone, it will never be expanded, with the promise of no copycat versions of this Creative Hustler Key to ever be started by their team.
We asked Score G Productions founder, father of three, married to his high school sweetheart, Edmonton based Adam Scorgie why he'd take on such a huge undertaking when they are already successful in the film production industry? Scorgie replied, "We get calls, emails and social media posts asking us to help people all the time. People approach us at public events, asking for mentorship, internships, contact access, script readings, it is all kind of overwhelming." Continuing, "I wish I had people I could have called when I was starting out. I knew what I wanted to do, but I knew no one and knew nothing." Explaining, "This is our pay it forward move. I want to help as many people as possible, in any way I can."
A huge personal belief for Scorgie is explained, "I like to do things in and as a team; this will be a world's first team like this. Extremely unique."
The now, world-wide known and highly respect filmmaker with an extensive library of finished and in-production projects never planned on being a film producer, he in fact, never went to film school. He did however, go to acting school in New York and had credits in voice, as dancer, movie and soap opera acting credits. Things were looking up and moving along nicely.
But then his father, Buddy, got sick, very quickly. At 23, he dropped his dreams of Hollywood fame and fortune, moving back to Kelowna where he was born and raised to take over his dad's business, Cheetah's Show Lounge & Bar. Kelowna's only stripper bar. "I went from 23 to 35 in like six months!" the forced adult entertainment entrepreneur said.
His father passed away after a short health battle.
Then things got "really tough". A lawsuit was filed against his father's estate, he had a new partner in the business. While he tried to keep the clothes on his own back and his business afloat; Adam noticed a lot of his patrons, high school friends, same age as himself with cash pouring out of their pockets and stacked high on their tables in the VIP section. They all had 70+ thousand-dollar trucks, 50k Harleys, houses and more. He asked them, what the hell they were all doing to become so rich, so fast? They all said, "We are in the Union, you should join us."
This was in the height of the multi-billion-dollar BC Bud days. The "Union" was code for underground pot grower for organized crime rings being done at arm's length. While Adam admits, he did come close to joining the "Union", he ended up selling his share in the stripper club and put every last cent he had, plus some extra money borrowed from his stepdad into making a full-length documentary movie with his new partner, Vancouver director Brett Harvey. The film was called, The Union: The Business Behind Getting High and it quickly gained a cult following around the world.
And the rest is history! If only it was that easy. Scorgie laughs while reminiscing, "People said I was nuts. I have heard that a lot over the years, especially for just living in Edmonton and not Hollywood."
He fully expects people to say this again about this unique NFT rollout. Being young and ahead of the curve is nothing new for Adam and his team. Scorgie expands, "We didn't have any money for PR marketing firms or to pay agents to promote us. So, we did it all on Facebook and other social media platforms." Continuing, "We had 1.2 million followers on Facebook alone. "Today every production has huge teams of social media specialists, with very expensive detailed marketing plans for social media promotions long before any production even gets close to post-production."
Scorgie remembers one meeting with Hollywood executives when they were shopping a world-wide release of the final cut of the Union. One said, "Oh isn't that cute, you have a Facebook page." Then they saw the Union page had over a million followers for the indie production. Adding, "That got their attention. No one is laughing at us anymore." Finishing, "And years from now, no one will be over this new NFT project."
One of Scorgie's closest friends and partner in Score G Productions, Shane Fennessey, explains more about the Creative Hustler Key project, "There is nothing in the world like what we just launched by offering a real, hands-on community of successful high-quality, award-winning professionals from the film production industry." Adding, "NFT's are known for exclusive digital images and video, yes with us you still get exclusive 3-D images that took months to produce and exclusive videos with the purchase of these keys." Continuing, "What is truly different and very exciting is that this is a utility driven NFT project, a place where professionals will collaborate. It has long-term value too. We are young. As long as we are a business, these keys never expire" Adding, "There are no annual renewal fees, you own the Keys, you can sell them for the going price any time in the future, you can even add them to your estate, they are yours."
Expanding on the added values of the only 999 keys available, Fennessey says, "We know how to apply for grants, we know where the grants are, we know how to fund-raise for the next project." Continuing, "We know all the tax credits and other forms of how to finance projects. We are going to share all of this and even more knowledge that we have about this industry."
In closing Fennessey said, "We love the idea of opening doors for new young Creative Hustlers." Asked if it will it sell out, "Most likely and very quickly we expect, with no outside advertising or media coverage 10% of the 999 keys sold in just the first 2-hours of the Sunday release."
Details for how to get involved can be found here; https://creativehustlerkey.com/
Score G Production's main catalogue;