Viral post from the wife of a police officer who feels her husband is in danger
At this time it is so important to keep the momentum going for systemic changes that have allowed for the death of many people like George Floyd. However it's important to remember not to go too far. Many people have been tarnishing all police officers with the same brush. Ironically it's the exactly the same issue society is lashing out against right now.. profiling. Just as it's important not to profile suspects in major and minor crime investigations, it's also important for citizens not to profile all police officers.
This post has been shared extensively and it should continue to be shared.
From the Facebook post of Ashley Anderson. Her husband works for the Indiana State Police
I've prayed about this for the past few days and decided it was finally time…
I'm done. I'm done. I. Am. Done… For the last week our family has been through hell. (other police families know exactly what I'm talking about) I've never been one to stir anything up on social media. I'd rather talk one-on-one, but this is absolutely crazy right now! I'm not posting to argue or change your opinion (I know I can't do that on fb). I'm breaking my silence to say that the portrayal of Police on TV is not right! It's not what is actually happening on the streets! And the overall disrespect and hate being thrown at them is unbelievable! STOP IT!!!! The Police are just as saddened by George Floyd's death as anyone. My husband is going in to work for the 12th day today. 12 straight days… and the last week almost all the days have been from before my girls wake up in the morning to after they go to bed. Why is he doing this? Because he took an oath to defend YOU (the community)!!! He's missed more than I could ever begin to tell you… our kids bdays, holidays, anniversaries, swim meets, dance shows, campouts, dates, overall LIFE… serving and protecting the community! He has been a police officer for 13 years and has received a great deal of hate over that time, but this last week… I can't even put in to words the disbelief I see in his eyes… the way he has been broken down in one week from constant hate. In conversation with him he described it like this… "I'm used to being cussed at and yelled at, but never for 12 hours straight – day after day". STOP IT!!! For 13 years he has sacrificed SO much for this community!!! And might I remind everyone that my husband is one of the absolute best Police Officers! He has had criminals thank him for treating them like humans! What he has done in 13 years is incredible, yet he is having rocks and bottles thrown at him… and having unbelievable things yelled at him – all of which are inappropriate for fb. He's being told that they hope he goes home to a dead wife! Really! But that's not on TV. Unless you are wearing a badge during this or have immediate family that is you really have no idea what it's been like… because no one is telling this side. My girls have cried so much and have seen friends say/post awful things… my son has never been more angry and has had to defend his dad to people saying "save a life – kill a cop" and "if you are currently a cop, you deserve to die" !!! That's for real people… that's really what is being said! Imagine what is going through my kids' heads. They are proud of their dad and have seen what he has had to sacrifice for YOU (the community), but they also see how the Police are now being hated, truly hated. They know that things have been thrown at their dad like rocks, bottles, even explosives and they are scared. I am scared. We're scared because he will continue to get up every day and go back out there in this hate. Their dad, my husband ( and many Police officers) have kept the community safe for so long. Can you even imagine a community without them? My husband has taken hundreds of intoxicated drivers off the streets, taken unreal amounts of illegal guns and drugs off the streets and community, been fought by criminals so many times it's scary, comforted crash victims as they wait for the ambulance, taken food to the homeless, taken clothes/toys(our own children's) to fire victims, saved lives including a young man shot in the neck at a bar on Christmas Eve where my husband shoved gauze in the bullet hole, he's had conversations over and over about turning their lives around and being better people, he's shared about Jesus and plays Christian radio in his police car for them to hear, he's conducted interview after interview where he gets a confession that has surprised even his coworkers, he's been flipped off by a 6 year old, and had threats made to his life and his family's, he has stopped burglars off duty, he had a gun pulled from under a driver's leg and brought up to shoot him that my husband deflected, he has worked in the scorching heat and in blizzards, he has worked double, triple, and quadruple shifts to take down criminals, he's been scared and he's been exhausted, but never like right now. STOP IT!!! I'm crying and shaking, just like every day this last week. Prayers to all Police officers and their families, it is a very sad and scary time. In our home we have always taught to love and be kind to everyone (both genders and all colors and cultures). My kids are nice, and I always have told them that being told that from a teacher means more to me than their grades…. ALWAYS! Be a kind human, make someone's day better… those are things we say in our home… always have, always will. What is happening right now is crazy and scary. It needs to stop! Love God, Love People and lift up the Police in prayer right now please!
I'm not willing to argue with anyone… I just felt the need to get one Police family's experience out there.
Fauci and the CIA: A New Explanation Emerges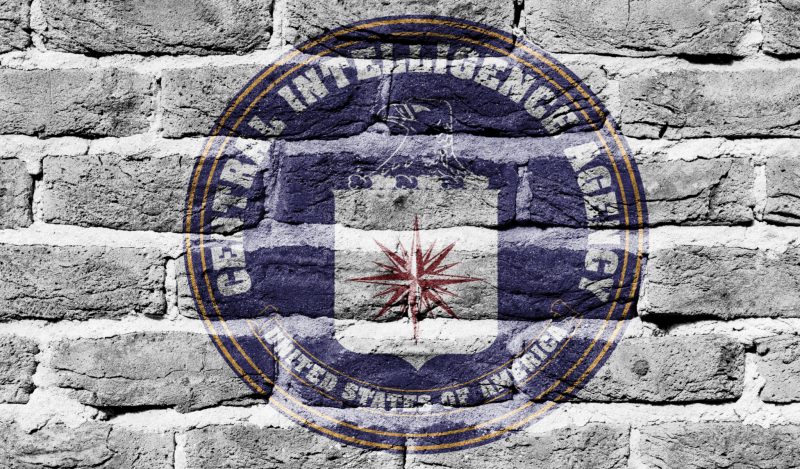 BY
JEFFREY A. TUCKER
Jeremy Farrar's book from August 2021 is relatively more candid than most accounts of the initial decision to lock down in the US and UK. "It's hard to come off nocturnal calls about the possibility of a lab leak and go back to bed," he wrote of the clandestine phone calls he was getting from January 27-31, 2020. They had already alerted the FBI and MI5.
"I'd never had trouble sleeping before, something that comes from spending a career working as a doctor in critical care and medicine. But the situation with this new virus and the dark question marks over its origins felt emotionally overwhelming. None of us knew what was going to happen but things had already escalated into an international emergency. On top of that, just a few of us – Eddie [Holmes], Kristian [Anderson], Tony [Fauci] and I – were now privy to sensitive information that, if proved to be true, might set off a whole series of events that would be far bigger than any of us. It felt as if a storm was gathering, of forces beyond anything I had experienced and over which none of us had any control."
At that point in the trajectory of events, intelligence services on both sides of the Atlantic had been put on notice. Anthony Fauci also received confirmation that money from the National Institutes of Health had been channeled to the offending lab in Wuhan, which meant that his career was on the line. Working at a furious pace, the famed "Proximal Origin" paper was produced in record time. It concluded that there was no lab leak.
In a remarkable series of revelations this week, we've learned that the CIA was involved in trying to make payments to those authors (thank you whistleblower), plus it appears that Fauci made visits to the CIA's headquarters, most likely around the same time.
Suddenly we get some possible clarity in what has otherwise been a very blurry picture. The anomaly that has heretofore cried out for explanation is how it is that Fauci changed his mind so dramatically and precisely on the merit of lockdowns for the virus. One day he was counseling calm because this was flu-like, and the next day he was drumming up awareness of the coming lockdown. That day was February 27, 2020, the same day that the New York Times joined with alarmist propaganda from its lead virus reporter Donald G. McNeil.
On February 26, Fauci was writing: "Do not let the fear of the unknown… distort your evaluation of the risk of the pandemic to you relative to the risks that you face every day… do not yield to unreasonable fear."
The next day, February 27, Fauci wrote actress Morgan Fairchild – likely the most high-profile influencer he knew from the firmament – that "be prepared to mitigate an outbreak in this country by measures that include social distancing, teleworking, temporary closure of schools, etc."
To be sure, twenty-plus days had passed between the time Fauci alerted intelligence and when he decided to become the voice for lockdowns. We don't know the exact date of the meetings with the CIA. But generally until now, most of February 2020 has been a blur in terms of the timeline. Something was going on but we hadn't known just what.
Let's distinguish between a proximate and distal cause of the lockdowns.
The proximate cause is the fear of a lab leak and an aping of the Wuhan strategy of keeping everyone in their homes to stop the spread. They might have believed this would work, based on the legend of how SARS-1 was controlled. The CIA had dealings with Wuhan and so did Fauci. They both had an interest in denying the lab leak and stopping the spread. The WHO gave them cover.
The distal reasons are more complicated. What stands out here is the possibility of a quid pro quo. The CIA pays scientists to say there was no lab leak and otherwise instructs its kept media sources (New York Times) to call the lab leak a conspiracy theory of the far right. Every measure would be deployed to keep Fauci off the hot seat for his funding of the Wuhan lab. But this cooperation would need to come at a price. Fauci would need to participate in a real-life version of the germ games (Event 201 and Crimson Contagion).
It would be the biggest role of Fauci's long career. He would need to throw out his principles and medical knowledge of, for example, natural immunity and standard epidemiology concerning the spread of viruses and mitigation strategies. The old pandemic playbook would need to be shredded in favor of lockdown theory as invented in 2005 and then tried in Wuhan. The WHO could be relied upon to say that this strategy worked.
Fauci would need to be on TV daily to somehow persuade Americans to give up their precious rights and liberties. This would need to go on for a long time, maybe all the way to the election, however implausible this sounds. He would need to push the vaccine for which he had already made a deal with Moderna in late January.
Above all else, he would need to convince Trump to go along. That was the hardest part. They considered Trump's weaknesses. He was a germaphobe so that's good. He hated Chinese imports so it was merely a matter of describing the virus this way. But he also has a well-known weakness for deferring to highly competent and articulate professional women. That's where the highly reliable Deborah Birx comes in: Fauci would be her wingman to convince Trump to green-light the lockdowns.
What does the CIA get out of this? The vast intelligence community would have to be put in charge of the pandemic response as the rule maker, the lead agency. Its outposts such as CISA would handle labor-related issues and use its contacts in social media to curate the public mind. This would allow the intelligence community finally to crack down on information flows that had begun 20 years earlier that they had heretofore failed to manage.
The CIA would hobble and hamstring the US president, whom they hated. And importantly, there was his China problem. He had wrecked relations through his tariff wars. So far as they were concerned, this was treason because he did it all on his own. This man was completely out of control. He needed to be put in his place. To convince the president to destroy the US economy with his own hand would be the ultimate coup de grace for the CIA.
A lockdown would restart trade with China. It did in fact achieve that.
How would Fauci and the CIA convince Trump to lock down and restart trade with China? By exploiting these weaknesses and others too: his vulnerability to flattery, his desire for presidential aggrandizement, and his longing for Xi-like powers over all to turn off and then turn on a whole country. Then they would push Trump to buy the much-needed personal protective equipment from China.
They finally got their way: somewhere between March 10 or possibly as late as March 14, Trump gave the go ahead. The press conference of March 16, especially those magical 70 seconds in which Fauci read the words mandating lockdowns because Birx turned out to be too squeamish, was the great turning point. A few days later, Trump was on the phone with Xi asking for equipment.
In addition, such a lockdown would greatly please the digital tech industry, which would experience a huge boost in demand, plus large corporations like Amazon and WalMart, which would stay open as their competitors were closed. Finally, it would be a massive subsidy to pharma and especially the mRNA platform technology itself, which would enjoy the credit for ending the pandemic.
If this whole scenario is true, it means that all along Fauci was merely playing a role, a front man for much deeper interests and priorities in the CIA-led intelligence community. This broad outline makes sense of why Fauci changed his mind on lockdowns, including the timing of the change. There are still many more details to know, but these new fragments of new information take our understanding in a new and more coherent direction.
The repair job at Immigration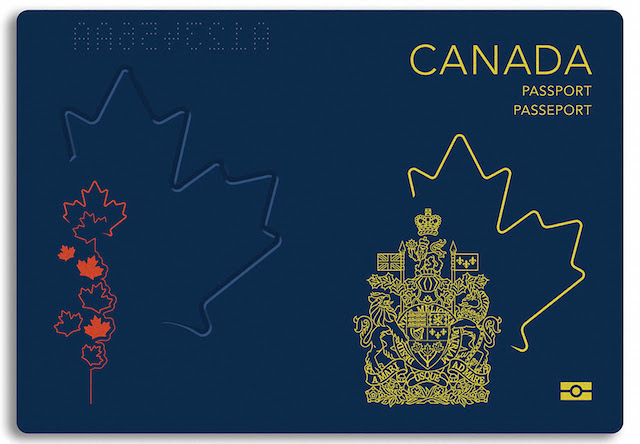 Seven months ago Neil Yeates, a retired former deputy minister of immigration, submitted a report on the organization of the department of Immigration, Refugees and Citizenship Canada to the current deputy minister, Christiane Fox.
Yeates's 28-page report was blunt, plainspoken, critical but constructive. It said "the current organizational model at IRCC is broken." At a time of global upheaval and dizzying growth in immigration levels, the department that decides who gets into Canada was no longer "fit for purpose," he wrote. It was time for "major change." When? "[T]he advice is to proceed now."
On Thursday, a copy of Yeates's report landed in my email inbox.
On Thursday night, Christiane Fox told me she is implementing many of Yeates's recommendations, and described for me her plans for the department with a level of detail and candour I almost never see in today's Ottawa.
---
I'm keeping the paywall off this story because I want it to be widely read. But producing work like this is my full-time job, and I'm able to get stories like this because people understand I'm writing for one of the best audiences in Canadian journalism. If you want to support my full-time work and join that audience, consider subscribing or upgrading to a paid subscription.
---
Copies of Yeates's February IRCC Organizational Review Report have been floating around Ottawa because the department began implementing big changes this week. Some of the nearly 13,000 people who work in the department have asked for the rationale behind the changes. Yeates's 28-page report makes the case succinctly.
Yeates was a top civil servant in Saskatchewan before moving to Ottawa in 2004. He held senior positions in three other departments before becoming deputy minister at Citizenship and Immigration Canada, the department now known as IRCC, where he served from 2009 to his retirement in 2013. That means he was Jason Kenney's deputy minister for all of Kenney's time at Immigration, but he was also a Trudeau Foundation mentor if you want to get excited about that instead.
His report's purpose, he wrote, "is to provide strategic advice to the Deputy Minister on how the department can become a more efficient and effective organization." After interviewing 36 people inside and outside the department, he decided it was a mess.
'"[T]he current organizational model at IRCC is broken but is being held together by the hard work and dedication of staff," he wrote. "At IRCC today department-wide planning is limited and some interviewees suggested it has in fact disappeared completely . There is no multi-year strategic plan, annual plans are not in place consistently across the department and consequently reporting is seen by many as haphazard."
What the department did have going for it was a decent work environment: "In talking to senior managers at IRCC the culture was universally seen as 'committed,' 'collaborative,' 'supportive' and so on." The senior managers Yeates interviewed saw this culture as "helping to overcome the shortcomings of the current organizational structure and of the weakness of the governance and management systems."
The immigration department has always been the main portal between a messy world and an anxious nation. Lately the world had grown messier, Yeates noted, and the demands on the department were starting to hurt. "[T]he operating environment, both nationally and internationally, has grown ever more complex, unstable and frenetic," he wrote.
In response, "the department has grown exponentially," from 5,217 staff when Yeates left it in 2013 to12,721 this year, an expansion of 144%. The "Ex complement," the department's management cadre, grew from 135 to 227 over the same period, a smaller increase of 68%. That might explain why the department's managers are so stressed, Yeates speculated. At any rate, the department's structure was conceived for a much smaller staff and caseload.
To catch up, Yeates proposed big reform in four areas: Organizational Structure, Governance, Management Systems and Culture. He cautioned that tinkering with only one or a couple of those areas wouldn't have the effect that a "Big Bang," however difficult, would achieve.
The big problem in Organizational Structure was that the department isn't organized along business lines: that one of the world's leading destinations for asylum and humanitarian immigration doesn't have an assistant deputy minister for asylum, for instance. The obvious challenge was that in a hectic world there will certainly be more crises, like those of recent years. "Should IRCC have a permanent 'response team' in place? The short answer is no." Between crises that team of experienced trouble-shooters would just be twirling their thumbs. Instead Yeates proposed better contingency planning, including lessons learned from other crisis-management departments such as National Defence.
Under Governance, Yeates found a proliferation of over-large committees sitting through endless presentations and not really sure, at the end of each, whether they had decided anything. "Most of the actual decision-making occurs in DMO/ADM bilats," he wrote, referring to meetings between the Deputy Minister's office and a given Assistant Deputy Minister.
The section of Yeates's report that deals with Management Systems reads like a parable of contemporary Ottawa: a "series of periodic crises" that somehow nobody anticipated, "descend[ing] into 'issues management.'" What's needed is much better planning and reporting, he wrote. When he was running the department barely a decade ago, every part of the department was reporting on progress against targets every three months. That system has fallen by the wayside. A department that's obsessed with its "priorities" or with the to-do items in "a minister's mandate letters" is "inherently limited" and guaranteed to be side-swiped by events intruding from the real world, he wrote.
The upshot of all this tunnel vision was that the department was expecting to "lapse," or leave unspent, $368 million in projected spending for the year underway, even as passport-related spending was projecting a $238 million deficit.
Yeates's report closed with the sort of plea that's traditional in this sort of exercise, essentially pleading not to be ignored. "IRCC is at a crossroads and as Yogi Berra famously quipped 'when you come to a fork in the road, take it,'" he wrote. Change is hard, but a "substantial majority" of the people he interviewed told him it was overdue.
And that's where the report ends. I had to decide what to do with it. First, always consider the possibility that you've been handed a fake report, or the first draft of something that was later amended beyond recognition. I emailed the office of Immigration Minister Marc Miller looking for comment. They handed me off to the civil servants in the department's communications staff. But I also emailed Christiane Fox, the deputy minister, offering her a chance to comment. This is the sort of chance that people in Ottawa usually don't touch with a barge pole.
But Fox called me on Thursday night and responded in detail. I asked: was the conversation on the record? She thought out loud for a few seconds, working her way up to a "Yes." I don't want to belabour this, but that answer is very rare these days.
---
The other way you can help me, besides subscribing, is to tell people about the work I'm doing here. Share this story with friends and family, or post it to your social networks. Let people know what we're building here.
---
Christiane Fox had been the DM at Indigenous Services for all of 22 months when she was sent to run IRCC in July of 2022. The new job "felt like crisis": the department was sending weekly updates to an ad hoc committee of ministers whose job was to fix months of chaos in airports and passport offices.
"They felt like they were under duress," Fox said. "Everyone was exhausted." New staff were just "tacked on when there was a problem," including the creation of an entirely new sector for Afghanistan. Fox talked about this with some of the most experienced public servants in town, including Yeates and Richard Dicerni, Fox's former DM from her days as a young public servant at Industry, who passed away this summer and whose contribution to public life in Canada is hard to measure.
"I kind of said, 'We've got to make some changes. And I don't want to do it overnight. But I also don't want to spend two years figuring out what a new model could look like.'" Yeates, whom she didn't know well but who knew the department's history, seemed like solid outside counsel.
While Yeates was doing his thing, Fox and the previous immigration minister, Sean Fraser, were consulting — with "business leaders, academics and clients" — about the department's future. By June of this year, she had a plan, based on Yeates's report and those consultations. She's been rolling it out since then, from top managers on down, and on Wednesday, by way of explanation for the changes that are coming, she sent the Yeates report to enough people that I got a copy. A department-wide meeting is scheduled for this coming week.
What's changing? "The model is now just more of a business-line model," she said, reflecting Yeates's first big recommendation.
So there'll be a stronger crisis-planning sector. In a world that keeps producing humanitarian crises, the goal is to learn lessons for next time from Ukraine, Afghanistan and elsewhere. "Most importantly, we'll have a group dedicated to thinking about these issues, planning for crisis." It won't eliminate the need to "surge," or quickly add new staff when something flares up. "But in the past, we ended up surging so much that all of our other business lines suffered every time there was a crisis." The goal now is to get better at anticipating so the department's regular work doesn't suffer.
"Asylum and Refugee. There was no Asylum ADM," she said, reflecting another Yeates critique. "This is probably the thing that causes me the most heartache, in terms of, how are we going to deal with this as a country, globally? What are some of the tools that we have? How do we support the most vulnerable? How do we have a system that is fast and fair? So Asylum and Refugee will now be a sector within the department."
In addition, there'll be a sector focused on Economic Immigration and Family. "The business community didn't really feel like we were actually talking to them about labour shortages, about skills missions, about what is the talent that the country needs." And a sector on francophone immigration, identifying French-speaking sources of immigration and taking into account the needs of French-speaking newcomers.
"Other sectors remain kind of consistent. Like, we've always had a focus on border and security, but we will now have a team that's really migration integrity, national security, fraud prevention, and looking at case management in that context."
Fox said she's working on more of a "client focus" in the department's work. "When I joined the department I remember, my first few weeks, thinking, 'Everybody talks about inventory and backlog and process.' But I didn't feel clients and people were at the forefront." This may sound like a semantic difference. But anyone who's been treated as inventory and backlog can testify to the potential value in any reform that restores a measure of humanity to recipients of government service.
I've been arguing for months here that simply acknowledging problems and identifying possible solutions is better communications than the happy-face sloganeering that passes for so much of strategic comms these days. Here, quite by accident, I'd stumbled across somebody who seems to have had similar thoughts. (There's an irony here, because Fox's CV includes a long stint as a director of strategic communications in the Privy Council Office.)
"There will be things that will come up," Fox said, "that may not be as smooth a transition as we thought, or maybe a bit clunky, that we need to rethink. What we've told the employees is, it won't be perfect. We needed to change, we're going to change, but there's going to be room for conversation around issues that arise as we go through this process."
To subscribe to the full Paul Wells experience, upgrade your subscription.