Todayville Travel: The Long Road to Texas
Todayville Travel brings you this excellent travel adventure from writer Gerry Feehan simply entitled The Long Road to Texas.
by Gerry Feehan
You would not want to go on an RV trip with me. Plans are inevitably last minute and unpredictable. An innocuous road sign may result in a quick U-turn – and a two-day detour to places unknown.
In early fall we packed our modest motor home and slowly, circuitously ambled from Red Deer southward toward Texas. While impatient snowbirds zoomed by on the interstate en route to a quick, warm Arizona fix, we meandered the back roads, stopping to smell fall's decaying flowers.
Our destination was the Texas Gulf but we ultimately took more time getting there than we spent in the Lone Star state.
We had no reservations, just a vague malleable plan that, malleably, seemed to change every day. An open travel agenda often leads to pleasant surprises, particularly if one foregoes the freeway for those tranquil country roads. In every backwater town knowledgeable locals are anxious to share wisdom about local pearls. Preconceived plans may go into the rubbish bin but… c'est la vie.
That's how we stumbled upon Great Sand Dunes National Park. As usual, we had eyed the map one morning, fired up the RV and started to wander. We were lost, headed down the Arkansas River in south Colorado. It was late afternoon. I pulled over and asked directions from a local lady walking her dog.
"Excuse me," I enquired apologetically of the woman curbing her canine. "I'm a little displaced. Do you know of any campgrounds near here?"
She looked at me, astounded. "Don't you know that one of America's great treasures is right there?" She pointed toward a distant, sandy pile fronting the Sangre de Cristo Mountains: Great Sand Dunes National Park.
We rolled in just as lengthening shadows crept over the vast dunes in a remarkable, rippling display. We set up camp as a bloodshot sun set on the Sahara-like landscape. Coyotes howling at the moon lullabied us to sleep.
In the morning I stepped out into the crisp mountain air. The sand was now shadowed from the east.
We enjoyed our cup of morning joe as dark images, reversed from the night before, played across the dunes. After breakfast we huffed and puffed a thousand feet to the summit of the sand; then ran, child-like, down to the flat plain.
At the visitor center I told a Park Ranger that we were headed toward Texas and asked if there were any other such magical places along the way.
Have you ever been to Palo Duro Canyon State Park?" she asked, pointing to a map of Texas. Palo Duro was directly in our path to the Gulf. Perfect. That afternoon we descended from a Colorado Rocky Mountain high to the bleak, flat scrubland of west Texas. We stopped for the night at "Happy Plains" RV Park in the sleepy town of Texline. We were the only guests. The proprietress, a lonely retired schoolteacher, was happy to shoot the breeze during check-in:
"You're from Canada? Well, welcome to Texas. My late husband and I drove through Canada once on our way to Alaska. Very friendly people. What's the name of that National Park? Barff? Great food there, not too spicy."
I averted my eyes. Florence yawned in an effort to speed up the check-in process. The old gal continued undeterred:
"But Canada was just a little too clean for me. I've never been happier than when we finally got to Alaska and saw all the cars jacked up on blocks. Made me feel I was home again. Don't get me wrong," she continued, "there is no reason for you to feel ashamed. In fact I believe there is no reason why we wouldn't welcome you to join us and make one big country."
"Good idea," I responded. "We could call it Canada."
She looked at me quizzically. It hadn't occurred to her that Canadians might actually cherish their northern independence, that we might like our clean, polite wasteland and that we enjoyed our bland dishes, even if they were served up in "Barff".
In the morning we hastily broke camp and tried to sneak out the Happy Plains gate. But there stood the lonely matron, blocking our escape route, a basket in hand. She handed me a fistful of chocolate bars. It was Halloween.
"I'm sorry about that nonsense last night," she said, "sometimes I say silly things. "Don't we all, sister.
Late that evening we descended into Palo Duro – the "Grand Canyon" of Texas – near Amarillo. Palo Duro is famous for its spectacular red-rock vistas and endless hiking and biking trails. As usual we arrived without reservation. It was a busy weekend. The ranger greeting us was a mountain of a man. His nametag said simply: "Moose".
"Geez your lucky," he said. "We're full up but just had a late cancellation for one of the finest spots in the park." I shrugged happily. As I affixed the park pass to the windshield, Moose remarked: "Sometimes it pays to travel by the seat of your pants, last minute like."
Yup, it does.
Gerry Feehan QC practised law in Red Deer for 27 years before starting his second life as a freelance travel writer and photographer. He says that, while being a lawyer is more remunerative than travel writing, it isn't nearly as much fun. When not on the road, Gerry and his wife Florence live in Red Deer and Kimberley, BC. Todayville is proud to work with Gerry to re-publish some of his most compelling stories from his vast catalogue developed over more than a decade of travel.
Running Reins Ranch in Red Deer County picks up $250,000 grant from province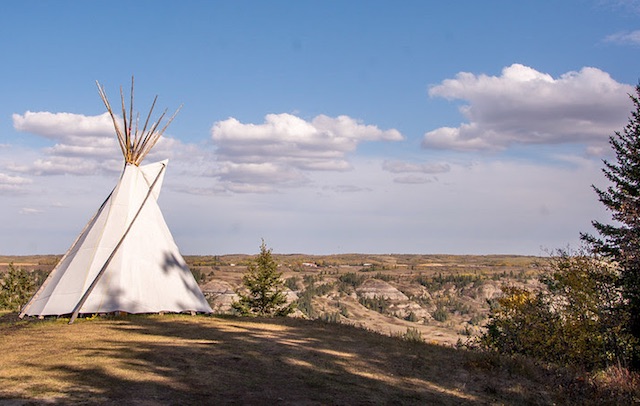 Running Reins Ranch partners with members of the local Indigenous community to set-up teepee accommodations and host regular cultural programming for guests.
Tourism investment fuels growth in rural Alberta
Alberta's government continues to support regional tourism opportunities across the province, generating jobs and new tourism destinations for locals and visitors alike.
Ahead of World Tourism Day 2023, Minister of Tourism and Sport Joseph Schow visited Running Reins Ranch to see first-hand how tourism investment grants are making a difference in the lives of Albertans.
"Alberta's government is proud to invest in growing visitor destinations like Running Reins Ranch that celebrate the richness and diversity of Alberta's rural destinations and provide a sustainable tourism experience for visitors to enjoy."
As part of the Tourism Investment Program, Running Reins Ranch received a $250,000 grant from Travel Alberta.
"Our investment will support the building of additional unique accommodations at the ranch that will triple their capacity, emphasize their year-round offerings and create five new full-time jobs. This investment in Running Reins Ranch is a perfect example of how Travel Alberta is driving tourism growth in rural communities across the province."
Running Reins is located east of Innisfail, offering cabin and teepee accommodations and a wide range of outdoor activities for visitors looking to combine the beauty of the Prairies with farm experiences for a one-of-a-kind getaway.
Right to Left: Minister of Tourism and Sport Joseph Schow, Owners of Running Reins Ranch Terry and Janice Scott, and team member Grace Finlan.
"This funding is a game-changer for us and our business. We are excited to bring our vision to life and provide visitors with unforgettable experiences while supporting the economic growth of the surrounding community."
Tourism is Alberta's No. 1 service export sector. In 2019, Alberta welcomed 34.6 million visitors, generating $10.1 billion in expenditures and supporting more than 80,000 full-time jobs. The Tourism Investment Program is Travel Alberta's commitment to investing $15 million annually with communities and operators to develop the province's tourism sector. Developing Alberta's rural and agri-tourism sector is an essential component of the government's efforts to grow Alberta's tourism economy to more than $20 billion by 2035.
Quick facts
In 2022-23, Travel Alberta funded 166 projects across 73 communities – about 75 per cent of the projects and 70 per cent of the funding were in smaller urban and rural areas of the province.
In December 2022, Alberta's government released its Economic Development in Rural Alberta Plan, with supporting initiatives that demonstrate the government's commitment to building healthy and prosperous communities across rural Alberta and Indigenous communities.
Backlog of air passenger complaints tops 57,000, hitting new peak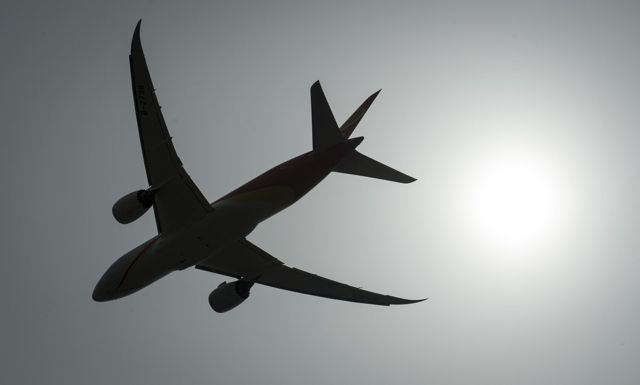 A plane is silhouetted as it takes off from Vancouver International Airport in Richmond, B.C., on May 13, 2019. THE CANADIAN PRESS/Jonathan Hayward
By Christopher Reynolds in Montreal
The backlog of air passenger complaints at Canada's transport regulator has hit a new high topping 57,000, as dissatisfaction over cancellations and compensation persist three and a half years after the outbreak of the COVID-19 pandemic.
The numbers reveal that an average of more than 3,000 complaints per month have piled up at the Canadian Transportation Agency (CTA) over the past year, with the current tally well over three times the total from September 2022.
Vancouver residents Chad Kerychuk and Melissa Oei say they are mulling a complaint after they arrived in Halifax six hours later than planned on a flight from their hometown in August 2021 and found themselves separated on board despite buying pricier tickets to select side-by-side spots in advance.
The couple said WestJet has rejected their request for a partial refund.
"More than a year has lapsed since the departure date and the claim period has expired. As such, your claim cannot be approved," WestJet told them in an email.
Kerychuk said the response "feels like a wrong way to treat loyal customers" after years of opting for that carrier over competitors.
"There was no effort made to support us, because we supported them during the pandemic. And I thought that was completely unfair," he said in a phone interview.
WestJet said the disruption was caused by unplanned maintenance, an exclusion from compensation rules that the federal government says will soon be unavailable to carriers.
In June, the government passed legislation to overhaul Canada's passenger rights charter, laying out measures to toughen penalties and tighten loopholes around traveller compensation as well as streamline the complaints process as a whole.
"There will be no more loopholes where airlines can claim a disruption is caused by something outside of their control for a security reason when it's not," then-transport minister Omar Alghabra told reporters in April.
The Canadian Press has reached out to the CTA and WestJet for comment.
While some reforms aren't slated to take effect until Sept. 30, Air Passenger Rights advocacy group president Gabor Lukacs claims the transport agency could take steps immediately to up the maximum fine for airline violations and kick off consultations on who bears the administrative cost of complaints.
Their rising tally comes as no surprise to Lukacs.
"Those soaring numbers show the failure of the government to design regulations which are actually practically enforceable and provide meaningful protection to passengers," he said.
He pointed to the Air Passenger Protection Regulations, also known as the passenger rights charter, that the government introduced in 2019 — in theory a legal milestone for Canadian travellers, but one that failed to live up to its promise due to loopholes and a lack of simplicity, Lukacs said.
"The government adopted a regime which is so complicated, so complex … that it takes inordinate resources to actually verify eligibility," he said.
He also called out a "dismal record" of enforcement.
"The few fines which are being issued are for low-hanging fruit … and the CTA has not actually laid the groundwork to issue higher fines."
The amendments to the passenger rights charter allow the regulator to ratchet up the maximum penalty for airline violations to $250,000 — a tenfold increase — and put the regulatory cost of complaints on carriers. In theory, that measure gives airlines an incentive to brush up their service and thus reduce the number of grievances against them.
This report by The Canadian Press was first published Sept. 18, 2023.