Update: Another really fun video – watch "Pluto breaks the Internet"
Conservative MP Leslyn Lewis condemns MAiD in Parliament as targeting nation's most vulnerable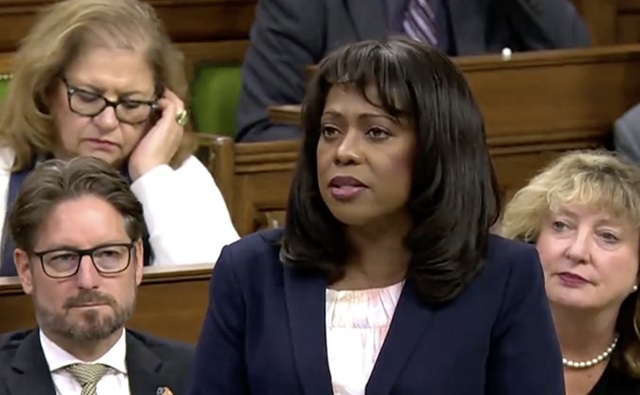 'I call upon with government to reverse its course and instead provide help and hope for Canadians suffering with mental health conditions'
Conservative MP Leslyn Lewis condemned the Trudeau government's treatment of Canada's most vulnerable, revealing that 36 Canadians are euthanized every day. 
On November 28, Dr. Leslyn Lewis, Conservative Member of Parliament (MP) for Haldimand-Norfolk, Ontario, addressed Parliament on the dangers of Medical Assistance in Dying (MAiD), the euphemistic name for Canada's euthanasia regime.
"The poor, homeless, the abused, veterans, seniors, youth, adults suffering with disabilities, those suffering with depressions, and mental health conditions," Lewis said. "These are among the most vulnerable in our society that are falling through the cracks of Canada's Medical Assistance in Dying regime."
The most vulnerable are falling through the cracks of Canada's Medical Assistance in Dying regime.

Every day 36 Canadians die by MAiD, the HIGHEST NUMBER in the world. Canadians suffering with mental illness need help and hope, not euthanasia. This gov't must reverse course. pic.twitter.com/tT8x5PBpxq

— Dr. Leslyn Lewis (@LeslynLewis) November 28, 2023
"They are the ones who will be at risk when the MAiD laws in Canada are expanded in March 2024," the pro-life MP added. "Last year, death by euthanasia increased by 30 percent from the year before. Every day in Canada, 36 people use MAiD to end their lives, which is the highest in the world."
"I call upon with government to reverse its course and instead provide help and hope for Canadians suffering with mental health conditions," Lewis appealed.
On March 9, 2024, MAiD is set to expand to include those suffering solely from mental illness. This is a result of the 2021 passage of Bill C-7, which also allowed the chronically ill – not just the terminally ill – to qualify for so-called doctor-assisted death.
The mental illness expansion was originally set to take effect in March of this year. However, after massive pushback from pro-life groups, conservative politicians and others, the Liberals under Trudeau delayed the introduction of the full effect of Bill C-7 until 2024 via Bill C-39.
The expansion comes despite warnings from top Canadian psychiatrists that the country is "not ready" for the coming expansion of euthanasia to those who are mentally ill, saying expanding the procedure is not something "society should be doing" as it could lead to deaths under a "false pretense."
Similarly, Angelina Ireland, the head of one of Canada's few pro-life hospice societies, recently warned that euthanasia has become a national "horror" show.
"Unfortunately, there is no reprieve in sight as think Medical Assistance in Dying (MAiD) becomes a national horror and the 'professionals' sharpen up their needles," Ireland told LifeSiteNews.
"We have reached the point where we must all protect each other from MAiD," she noted.
Euthanasia deaths have gone through the roof in Canada since it became legal in 2016.
According to Health Canada, in 2022, 13,241 Canadians died by MAiD lethal injection, which is 4.1 percent of all deaths in the country for that year, and a 31.2 percent increase from 2021.
The number of Canadians killed by lethal injection since 2016 now stands at 44,958.
Giving Hope on Giving Tuesday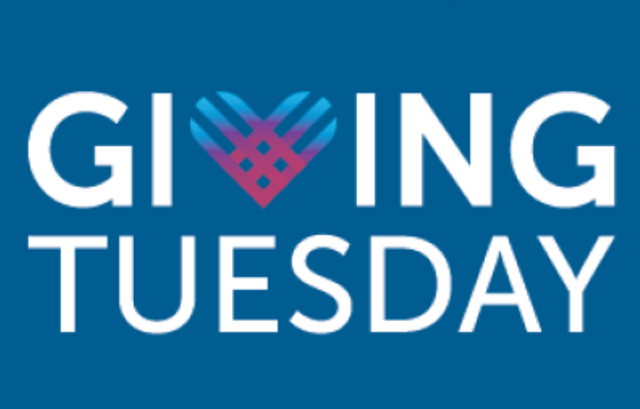 From Kaelyn Gillard, Communications | NOVA Chemicals Corporation
I'd excited to share an announcement from NOVA Chemicals' Senior Vice President, Human Resources & Communications, Mona Jasinski outlining how NOVA is participating in Giving Tuesday in support of mental health.
Over the coming weeks we will be highlighting these organizations and the great work they're doing on our social media channels and internally with our employees.
—
Today, I heard about an interaction between two employees in our office that made me think about how simple actions can make a difference.
"Mia" asked "Robert" how it was going as they passed in the hall. His glib 'honestly just trying to make it through' struck her, so after finishing with her colleagues she circled back to check in on how Robert was really doing. She then took that a step further, offered a supportive ear and proposed a lunchtime walk break to check in. Fortunately, in this case Robert wasn't facing anything dire and was putting unnecessary added stress upon himself – but he felt better after talking about it.
We don't have to look far, however, to find harsh statistics surrounding the true state of mental well-being across North America, and we know it's declined even further over the past few years.
The National Alliance on Mental Illness (NAMI) in the U.S. reports that one in five adults experience mental illness each year, and one in six youth aged 6-17 experience a mental health disorder each year. Similarly in Canada, in a given year 6.7 million Canadians – or one in five people – experience mental illness, and by age 40, that number increases to one in two.
When it comes to our youth, according to Youth Mental Health Canada (YMHC), there are approximately 1.2 million children and young people affected by mental illness in Canada alone, and around 20% of young people will develop a mental illness before they turn 25. However, less than 20% of them receive the right treatment. That's staggering.
At NOVA Chemicals, we believe that positive mental health is essential for our overall well-being. I'm proud of the resources we make available to our employees supporting their total well-being, and hope our people take advantage of them all. We know, however, that not everyone has ready access to the resources they need.
That's why this year, we've chosen mental health as our focus on #GivingTuesday, and are donating almost US$500,000 toward a series of agencies providing mental health supports to youth and adults in the regions where we work, live and play. Having the right resources available in the moment that you need them has never been more important, and we at NOVA want to be sure crucial programs remain strong and sustainable, available to continue their work providing vital, life-saving care – and hope – for our neighbours.
I invite you to follow us on social media over the next few weeks as we shine a light on each of the recipient organizations and the tremendous work they are doing every day.
There's no question the decline in society's mental well-being impacts us all. My hope for each of us – from friends, family and colleagues to neighbours and strangers across our communities alike, young and more seasoned and everywhere in between – is that when we need help, there's a resource there to support us.
We can all play a role. It doesn't have to be complicated, and can start with simply reaching out to those around us. Think like Mia did. She doesn't have any particular expertise and she and Robert are work acquaintances – not teammates nor even on a project together. It doesn't matter. She paid attention, reached out, and showed kindness. One small action can make a difference.