THE HALFTIME REPORT News from the Alberta Sports Hall of Fame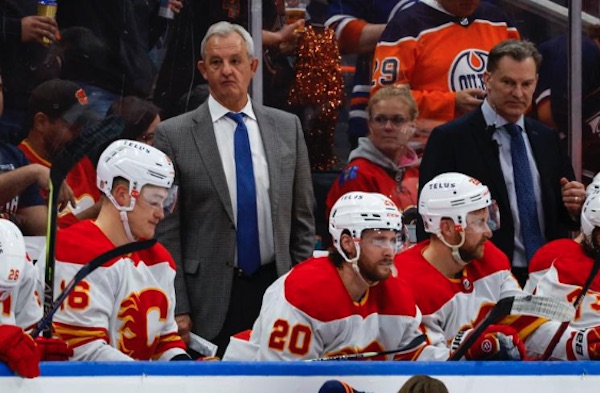 Honoured Member Darryl Sutter Wins Jack Adams Award
Calgary Flames head coach Darryl Sutter has won the 2021/22 Jack Adams Award, presented annually to the NHL's coach of the year.
Sutter was Inducted into the Alberta Sports Hall of Fame in 2000, with his brothers Brian, Duane, Brent, Rich, and Ron. All six brothers grew up and played minor hockey in Viking before moving to Red Deer to play with the Red Deer Rustlers of the AJHL.
The NHL announced the award winner on Sportsnet prior to Game 2 of the Western Conference Final on Thursday, with a video of Brian Sutter, a winner of the award in 1991, presenting the award to his younger brother Darryl.
The Flames missed the playoffs in the 2020/21 season when Sutter took over halfway through the year. In the following 2021/22 season, Sutter captured the 6th best record in the NHL for the largest season to season improvement, as well as winning the Pacific Division.
To learn more about Sutter's amazing coaching story, click the link below.
Honoured Member Dr. Willie Littlechild has been Awarded by the Governor General of Canada
On May 26th Honoured Member Dr. Willie Littlechild received the Meritorious Service Cross (Civil Division), a prestigious award by the Governor General of Canada. The award is given to a nominated individual in recognition of their contributions that bring honor to the country in various fields including advocacy, health care, research, humanitarian, and more.
For more information, please click on the article link below.
This newsletter is sponsored by Travel Alberta.
Honoured Member in Focus: Edmonton Grads
Basketball Team – Inducted 1974
The amazing record of the Edmonton Grads spans an era of 25 years. Under the expert coaching of the late Percy Page, the Grads played 522 official games in Canada, the United States, and in Europe, winning 502 and losing 20 for an average of 96.2%. The Grads won seven of the nine games they played against men's teams. In establishing their outstanding record, they had two consecutive winning streaks of 147 and 78 games respectively. They won the Provincial Championship during their first year of existence in 1915, and continued to win 23 of the 24 times they competed for it. In the Western Canadian Championship, the Grads won all 21 games they played from 1926 to 1940. In the Canadian Championships they never lost a series, from commencement of title play in 1922 to the team's disbandment in 1940. They were crowned World Champions from 1937 to 1940.
The Edmonton Grads received many honours over the years. They were inducted into the Edmonton Sports Hall of Fame in 1973 and the Canadian Basketball Hall of Fame in 1980. The Grads still have the record for best winning percentage of all time for North American teams. In 1976, the Edmonton Grads' achievements were declared a National Historic Event and Parks Canada dedicated a plaque in their honour, two years later, in 1978. The Edmonton Grads Youth Basketball Association was founded in 2002, in Edmonton, to honour the legacy of the famous women's basketball team.
Provincial Sport Organization: Alberta Basketball
Alberta Basketball is the governing body for the sport of basketball in Alberta. We believe that our amazing sport is more than just a game; it is – A Game for Life. The game of basketball assists all who participate by developing life skills and habits that will benefit and enrich their lives. ABA's mission is to champion the sport of basketball by inspiring unity, facilitating development, and delivering superior value.
Visit their website by clicking on the link below.
Artifact in Focus!

This large Silver Vase-like trophy that is engraved to read "Offert Par La Municipalite De Monaco 1936" was given to the Edmonton Commercial Graduates Basketball Team while they were in Europe playing exhibition games prior to the 1936 Olympics in Berlin.
Every person should have the ability to pursue their dreams without fear of discrimination or prejudice based on age, race, religion, gender, or sexual identity. Unfortunately, this is not always the case. Many athletes have faced, and many still do, discrimination from sports organizations, team management, coaches, and even fellow athletes for things they have no control over.

Four of our Honoured Members have come forward to share their journey through sports and coming out to help inspire the next generation of athletes to be true to who they are in all aspects of their lives. By sharing these heartfelt stories with you, we hope that we can start to see the changes needed to allow all athletes regardless of age, race, religion, gender, or sexual identity to feel safe to be their authentic selves in and out of the locker room. Our featured honoured members in this exhibit are Mark Tewksbury, Danielle Peers, Keely Brown and Kessie Stefanyk.
Soon we will be saying goodbye to our 'True to You in Sport' Exhibit which highlights these Honoured Members. Mark Tewksbury, for example, became Canada's first sports hero to openly declare his homosexuality in 1998. He helped start a national conversation on the taboo subject of gays in sport. Since that time, Mark has been an outspoken advocate for inclusive and safe sport spaces for all.

Come see it before it's gone!
Hall of Fame in the Community​
Our Hall of Fame summer students were out in the community attending events geared towards our youth. We were at the Central Alberta Family Expo on May 28 in Red Deer as well as the Central Alberta Children's Festival which showcases opportunities for the children of Central Alberta to learn, play and be active.
If you would like your Hall of Fame to visit your event please contact us at 403-341-8614 or [email protected]
Donate Now​
The Alberta Sports Hall of Fame needs your support to continue the ongoing preservation of Alberta's sports history and the development of museum exhibits. We are grateful and appreciative of the generosity of our supporters and friends. We would be happy to assist you in choosing how your personal legacy will be fulfilled and the many options available. Here is some information on donating shares to ASHFM and the benefits to you as a donor.
Alberta legislation would set up independent agency to investigate police complaints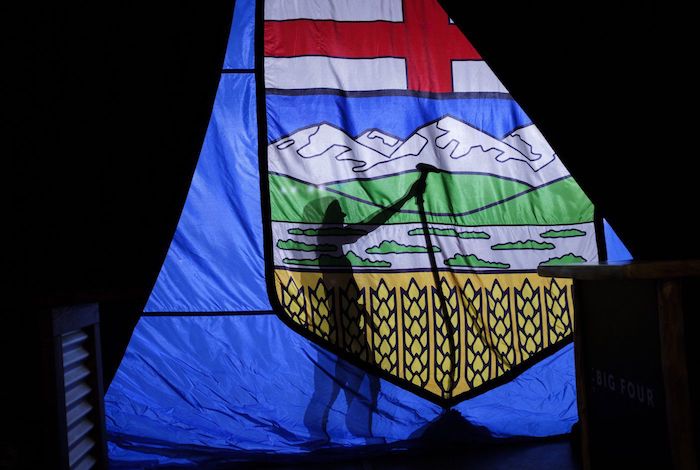 The Alberta government has introduced legislation aimed at making police forces more accountable and responsive to the communities they serve.
The Police Amendment Act introduced Thursday would establish an independent agency called the Police Review Commission to receive complaints, carry out investigations and conduct disciplinary hearings to do away with the idea of police investigating police.
Mike Ellis, the minister of public safety and emergency services, said the province has been consulting with Albertans since 2018 to come up with the first major overhaul of the Police Act in 34 years.
"One thing that came up consistently was the need to change how complaints against the police are investigated to end the system of police investigating police," Ellis said.
"The legislation answers those long-lasting calls to reform the public complaints process by establishing an independent agency to handle complaints against police."
The Alberta Serious Response Team will continue to handle all cases involving death or serious injuries, as well as serious and sensitive allegations involving all police services. Its mandate would be expanded to include peace officers employed by provincial organizations as well as community peace officers at the municipal level.
The legislation would also require all jurisdictions with a population above 15,000 currently policed by the RCMP to establish civilian bodies to oversee policing priorities.
The United Conservative Party government is deciding next steps following the release of a third-party analysis last year of a proposal to create a provincial police force instead of using the RCMP in rural areas and some smaller communities.
"No decisions have been made regarding the provincial police service," Ellis said. "This is about ensuring that the rural municipalities have a say at the table under our current model which is the RCMP, who is the current provincial police service provider."
Ellis said it could be another 18 months before the Police Review Commission is up and running. He said negotiations are underway with the RCMP to see how they would fit in under civilian oversight.
"Right now K-Division has expressed they're supportive of this, however, we're still having discussions with Public Safety Canada because it still falls technically under the RCMP in Ottawa," he said.
"We're going to continue to negotiate with the RCMP because we believe the independent body is the right approach and we can continue going down that path."
The proposed changes would also require police to develop diversity and inclusion plans to reflect the diverse and distinct communities they serve and to better understand local community needs.
The Alberta Association of Chiefs of Police supports the changes.
"Changes to update our Police Act are long overdue," said Calgary Police Chief Mark Neufeld, president of the association in a statement.
"We have advocated for several years that the act needs reform to bring it more in line with the realities of the modern police workplace,"
Edmonton Police Chief Dale McFee said the changes "will provide an additional layer of public transparency" that will benefit both the public and police.
This report by The Canadian Press was first published Dec. 8, 2022.
— By Bill Graveland in Calgary
TC Energy shuts down Keystone pipeline system after leak in Nebraska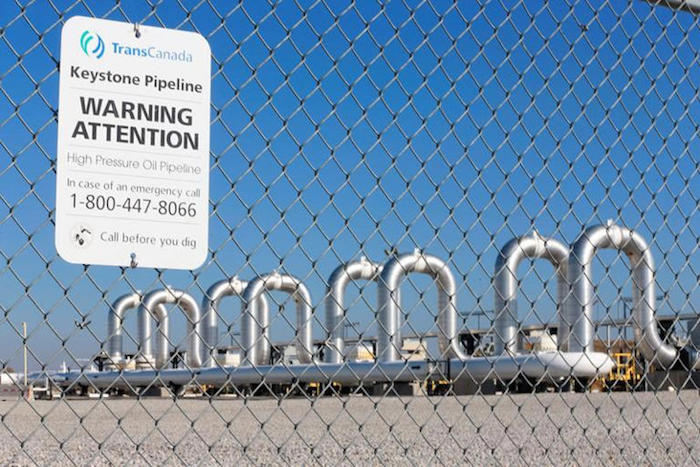 CALGARY — TC Energy Corp. says it has shut down its Keystone pipeline after a leak in Nebraska.
The company says it has mobilized people and equipment in response to a confirmed release of oil into a creek, about 32 kilometres south of Steele City, Neb.
TC Energy says an emergency shutdown and response was initiated Wednesday night after a pressure drop in the system was detected.
It says the affected segment of the pipeline has been isolated and booms have been deployed to prevent the leaked oil from moving downstream.
The Keystone pipeline system stretches 4,324 kilometres and helps move Canadian and U.S. crude oil to markets around North America.
TC Energy says the system remains shutdown as its crews respond and work to contain and recover the oil.
This report by The Canadian Press was first published Dec. 8, 2022.
Companies in this story: (TSX:TRP)
The Canadian Press