Schools to offer on-site vaccination, August 16 measures extended to September 27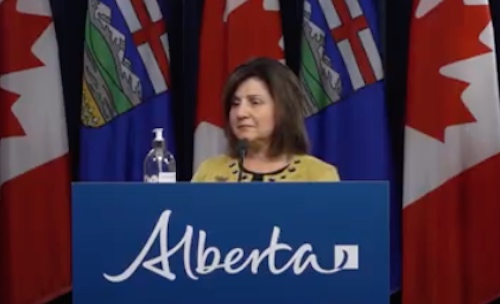 Health guide, tool kit and on-site vaccination ensure safe school year ahead
New health guidance will ensure students' safety and help school officials prepare for the new school year.
The Guidance for Respiratory Illness Prevention and Management in Schools document will help schools to reduce respiratory illness and infection in schools. A back-to-school tool kitprovides information for parents and school staff on what to expect when students head to their classrooms.
Consistent with the extended timelines for easing COVID-19 measures, students and school staff should screen daily for symptoms using the Alberta Health Daily Checklist, and must isolate if they test positive or have the core COVID-19 symptoms. A detailed 2021-22 School Year Plan contains two contingency scenarios for continuing student learning if there is a significant change in the COVID-19 situation in the fall.
To further promote a safe school year, all eligible Albertans, including students, teaching staff, parents and guardians, are strongly encouraged to get vaccinated with both doses before the school year begins.
With these measures in place and climbing vaccination rates, students and parents can look forward to in-person classes, with no restrictions on in-person learning or extracurricular activities. However, masking will be required on school buses.
"Thanks to the power of vaccines, I'm pleased that students can return to a normal school year in September. The safety of students and staff remains our number one priority, and we have a detailed plan that includes contingency scenarios for continuing student learning if there is a significant change in the COVID-19 situation. We will continue to follow the expert advice of Alberta's chief medical officer of health and are ready to make changes if needed."
"Making sure Alberta's schools are safe is one of our government's top priorities. I am confident that this guidance will help keep students and staff safe, and our province's children and youth can go on to thrive in the upcoming school year."
Vaccines in schools
To increase accessibility to COVID-19 vaccines, immunizations will be available through temporary clinics in schools for students in grades 7 to 12 as well as teachers and staff. Starting on September 7 students, teachers and staff can receive whichever dose they are eligible for in school.
Parent or guardian consent for students will be required through consent forms.
Students in grades 7 to 12 do not need to wait for an in-school clinic to be vaccinated. Bookings for first and second doses are available provincewide. Albertans can book appointmentsthrough AHS online, by calling 811 or through participating pharmacies. First-dose walk-in clinics are available at multiple locations.
"Vaccines are the most important protective measure for students, teachers, parents and guardians as we prepare for back to school. I encourage parents and guardians to arrange vaccine appointments for themselves and their children as soon as possible. This will help further strengthen protection in schools and benefit all youth, whether or not they can be immunized yet."
AHS will continue to support schools to manage outbreaks of respiratory illnesses.
Alberta's government has contingency scenarios to continue student learning if there is a significant change in the COVID-19 situation — similar to those implemented in the previous school year.
2021-22 school year plan and health guidance highlights
Students, families and school staff should continue to screen daily for symptoms using the Alberta Health Daily Checklist and get tested if they are symptomatic.
The Guidance for Respiratory Illness Prevention and Management in Schools builds on public health practices used to reduce the spread of respiratory viruses, such as COVID-19, influenza and other infections in school settings.
Best practices to reduce the risk of transmission of COVID-19 and other respiratory illnesses will continue, including:

Students and staff who have any new signs of illness should stay home and not attend school until they are feeling well.

If a student or staff member has any of the following core COVID-19 symptoms (new, or worsening and not related to other known causes), they are required to isolate for 10 days from onset of symptoms, or until they receive a negative COVID-19 test result, as per provincial guidelines:

Fever
Cough
Shortness of breath or difficulty breathing
Loss of sense of smell or taste
Sore throat (adults only)
Runny nose (adults only)

Cleaning and disinfecting high touch surfaces.
Promoting frequent hand hygiene and good respiratory etiquette.
Schools are encouraged to have a plan for students and staff who develop symptoms to wait in a separate area until they can go home.

Masking is not provincially required in school settings for any age group, except on school buses.

AHS, through a zone Medical Officer of Health or their designate, may recommend masking to manage an outbreak and prevent more widespread transmission of a respiratory illness.
Zone Medical Officers of Health and their designates may also recommend additional measures if a school experiences a respiratory illness outbreak including screening for symptoms and cohorting.

School authorities have the ability and the corresponding accountability to put in place local measures, such as physical distancing, cohorting, and masking requirements, that may exceed provincial guidance.
Quick facts
As of August 12, 65 per cent of 12 to 14 year olds have received one dose in Alberta and 54 per cent are fully protected with two doses.
As of August 12, 67 per cent of 15 to 19 year olds have been partially vaccinated in Alberta with one dose and 56 per cent are fully protected with two doses.
Smith won't seek early vote if she wins UCP leadership, becomes next Alberta premier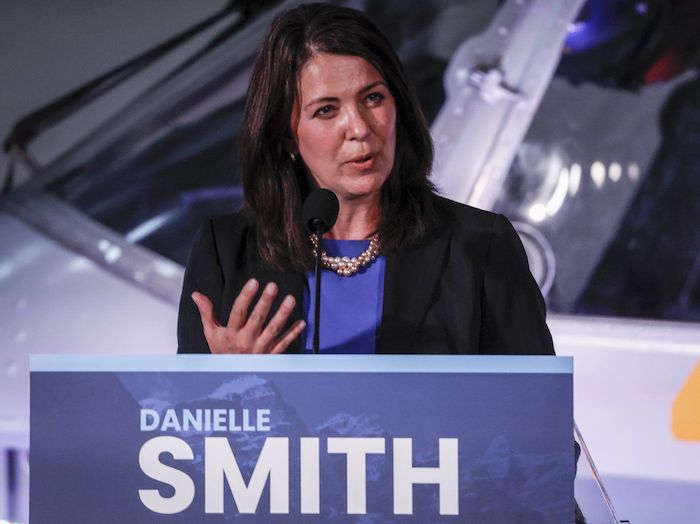 United Conservative Party leadership candidate Danielle Smith says if she wins this week's vote and becomes the next Alberta premier, she would not call an early election to seek a broad mandate on her policy ideas.
Smith, the perceived front-runner in the race, says the public tends to punish leaders who call an early election.
She says she would wait until the next scheduled election in May 2023, but believes she has a mandate now to proceed with her plans.
Smith has said she would immediately pass an Alberta sovereignty act, which would allow the province to ignore federal laws and court rulings deemed not in its interest.
Legal experts, some of Smith's leadership rivals and Premier Jason Kenney have labelled the act not only illegal but a recipe for constitutional and economic chaos.
Smith has also talked about revamping the health system by using health spending accounts and firing the board of Alberta Health Services, which oversees the front-line delivery of care.
Today is the last day for advance voting, as seven candidates dig in for the final campaign push before UCP members select a new leader to replace Kenney on Thursday.
Alberta commits $20.8 million over the next four years to fight human trafficking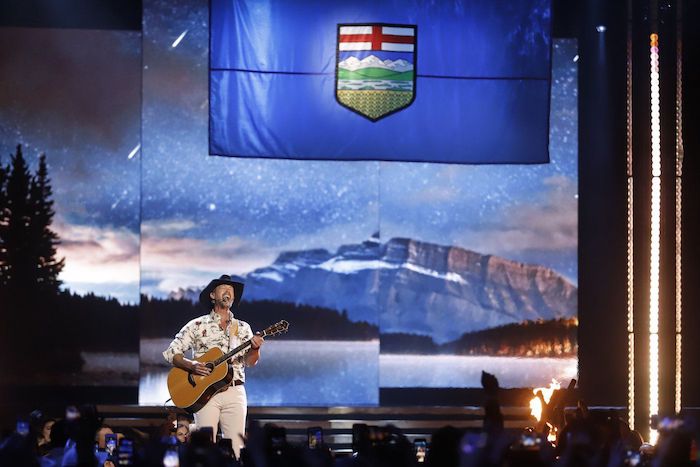 By Rob Drinkwater in Edmonton
The Alberta government is providing $20.8 million over the next four years to implement recommendations from a star-led task force on human trafficking.
Country singer Paul Brandt, chair of the Alberta Human Trafficking Task Force, personally thanked Premier Jason Kenney during the funding announcement Sunday at Edmonton International Airport for his willingness to prioritize the issue, and for putting faith in Brandt to lead the group.
"Premier Kenney's longtime personal dedication and commitment to the issue of human trafficking is authentic and is admirable," Brandt said.
"He's the only political leader I've met in my 17 years of advocating for trafficking victims and survivors who took the time and initiative to personally write a plan to address this horrific crime."
The money will establish an office to combat trafficking as well as a centre of excellence for research and data collection — recommendations the government accepted when the task force presented its report in March.
Justice Minister Tyler Shandro said the goal is to launch the office by next summer.
Other task force recommendations that will be supported include a new grant for community projects and Indigenous-led and culturally appropriate services. Civilian positions that will focus on supporting victims and survivors throughout human trafficking investigations will also be funded.
"Human trafficking is far more prevalent — way more common — than the stats would suggest because it's a hidden crime," Kenney said at the announcement.
"It festers in the dark. There are victims who face fear, shame and self-doubt and some who will never report what they've gone through."
The task force was appointed in May 2020 and engaged with nearly 100 experts and survivors of trafficking to provide guidance on how to best implement the government's action plan to fight human trafficking.
The government has said human trafficking includes sexual exploitation, forced labour trafficking and trafficking in human organs or tissues.
Kenney, who will be replaced as premier when his United Conservative Party selects a new leader on Thursday, noted he started fighting human trafficking over 20 years ago when he was an MP and joined a group of international parliamentarians on a coalition to fight the practice.
Later as Canada's immigration minister, he said he took steps to make it easier for human trafficking victims who had migrated to Canada to obtain safety and protection.
In winter 2019, he said he committed the UCP to a nine-point action plan to combat human trafficking, which led to the Protecting Survivors of Human Trafficking Act, which took effect in May 2020.
Brandt said it was exciting to be part of the funding commitment at the airport, where he said he stood in 2019 for a partnership with the facility and other groups in the Edmonton region to fight trafficking, which he called "modern day slavery."
"It has been our dream that special focus and permanent funding would one day become a reality. Today is that day," Brandt said.
This report by The Canadian Press was first published Oct. 2, 2022.