RCMP members taking a stand against "mandatory" vaccination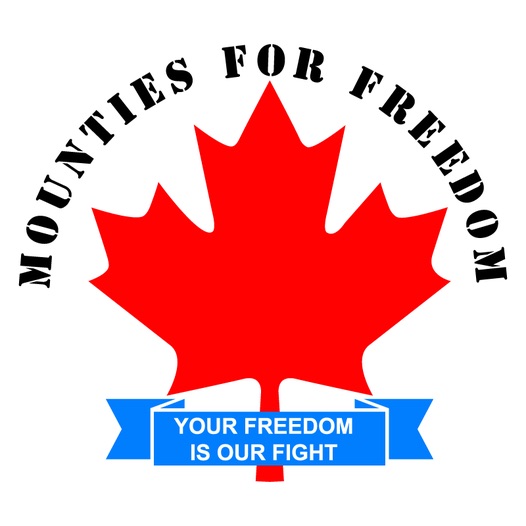 RCMP members facing the loss of their jobs over mandatory vaccination are reaching out to their Commissioner and asking for the support of Canadians.
In an extensive and detailed Open Letter to RCMP Commissioner Brenda Luck, the officers say they cannot "willingly participate in enforcing mandates" they don't believe in.
RCMP members opposed to vaccine mandates have formed an organization called Mounties For Freedom.  Members of the RCMP are among the thousands of federal public servants who feel threatened by Prime Minister Justin Trudeau's announcement that "There will be consequences" for those who choose not to be vaccinated.
The open letter (below) to Commissioner Lucki sets out a series of arguments culminating in a joint statement against "the discrimination faced by those who have exercised their right to bodily autonomy."
---
Open Letter to RCMP Commissioner Brenda Lucki
RCMP National Headquarters
73 Leikin Dr
Ottawa, Ontario K1A 0R2
October 21, 2021
Dear Commissioner Brenda Lucki:
We respectfully submit this open letter to express our most sincere concerns and resolute stand against the forced coercive medical intervention of Canadians, and against the undue discrimination experienced by those exercising their lawful right to bodily autonomy. We are not against vaccinations, but as law enforcement officers, we cannot in good conscience willingly participate in enforcing mandates that we believe go against the best interests of the people we protect.
As Canadians, our constitutionally-protected freedoms precede the government, and may only be temporarily limited if the majority of evidence justifies such infringements as reasonable, provable, and guided by law. If presented with all available evidence in a court, we firmly believe the government implemented mandates would not hold up under scrutiny.
As experienced investigators, we look past what information is provided and focus on how the information is presented. A proper investigation should be conducted as objectively as possible, and follow the principle that it is better to have questions that cannot be answered than to have answers that cannot be questioned. A complete investigation must include full disclosure of all the facts of the case, even contradictory evidence. Why, then, is there little to no tolerance for free and open debate on this matter? Many credible medical and scientific experts are being censored. Accordingly, we rightly have concerns about "the science" we are being coerced to "follow".
As representatives of our communities within the RCMP and representatives of the RCMP in our communities, we have never witnessed such division in our country. This sense of "Us versus Them" will be further fueled by having a police force consisting only of "vaccinated" people, while serving communities consisting of "unvaccinated" people, which goes against the community policing model the RCMP has strived to achieve.
As law enforcement officers, we already face higher levels of stress and mental illnesses due to the nature of our work. These have been compounded – considerably – by mandates that we believe are deeply unethical, threatening our livelihood, and dividing society.
As federal employees, what is being done to mitigate this stress? Moreover, what assurances are we given that the injections will not cause short or long-term side effects? What steps will be taken to ensure members are compensated for adverse side effects?
Police officers are expected to preserve the peace, uphold the law, and defend the public interest. We strongly believe that forced and coerced medical treatments undermine all three and, thus, contradict our duties and responsibilities to Canadians. We remain loyal to the Charter and Bill of Rights and ask you to send investigators to collect statements from medical professionals (and other reliable witnesses) who allege they have been silenced – putting lives at risk. Allow us to make this information publicly available to all so the public can scrutinize it and achieve informed consent.
This letter was created from the collective thoughts, beliefs, and opinions of actively serving police officers of the Royal Canadian Mounted Police (RCMP) from across the country. We have a wealth of experience which includes, but is not limited to, General Duty, Federal Serious and Organized Crime, School Liaison, Prime Minister Protection Detail, Emergency Response Team, Media Relations, and Combined Forces Special Enforcement Unit. We come from various ranks, levels of experience, communities, cultural backgrounds, religious beliefs, and vaccination statuses. Together we are the Mounties for Freedom. We are individual police officers who united in the belief that citizens, including federal employees, should not be forced and coerced into taking a medical intervention.
In August 2021, Canadian Prime Minister Justin Trudeau announced, "Federal public servants need to be fully vaccinated," and that for those without a medical exemption who choose not to be vaccinated: "There will be consequences"1.
Since that statement, many federal employees have been told they will be sent home without pay for refusing to receive a contested medical treatment. We have united in the belief that people should not be forced or coerced into receiving the current COVID-19 treatments – it should be voluntary. We stand united against the forced and coerced medical intervention of Canadians and against the discrimination faced by those who have exercised their right to bodily autonomy. We believe in democracy, the Canadian Charter of Rights and Freedoms, and the Bill of Rights.
This is not about whether people should be vaccinated – that is a personal choice.
———-
In an extensive
podcast interview with David Whitehead
, Mounties For Freedom spokesman Corporal Daniel Bulford points out several issues with vaccine mandates. Corporal Bulford (who ironically is a member of the Ottawa based detail in charge of protecting the Prime Minister) is particularly upset with  Canada's health authorities for not allowing treatments such as Ivermectin which have been
successfully and extensively tested
 in other parts of the world.
Over 40,000 supporters have signed up in support of the Open Letter to RCMP Commissioner Brenda Lucki.
The book that could spell the end of Anthony Fauci and the incredible push for vaccine mandates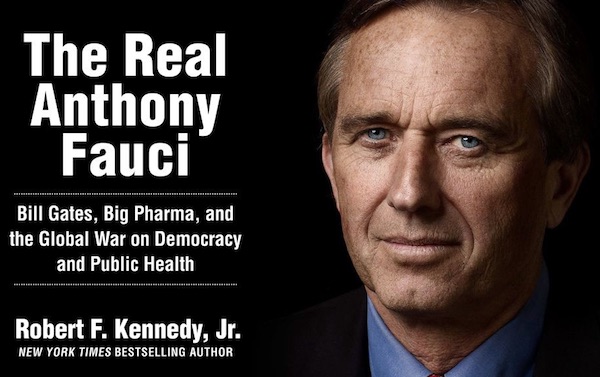 In the end, it all comes down to well meaning but twisted ambition, with a nice big helping of good old fashioned and really evil, greed.
At the beginning of this time we'll forever simply call 'covid', we dutifully lined up in front of our neighbourhood Costco while the owners of small independently owned stores were forced to lock their doors and watch helplessly as the businesses they built over a lifetime of blood, sweat, and tears drifted away from them.  Over time, we've become accustomed to measures like masks and distancing rules, and regulations that allow 18,000 people to watch a hockey game (mostly without masks), or 100,000 people to watch a football game (entirely without masks), while the parents of grade 12 athletes can not come into a gym to watch their own children compete for a long prepared for championship title.
Today we wait to see which vaccine mandate will rock someone's world next.  It's become clear over the last several months of mandates that a good percentage of people (somewhere around 25%) feel they're being forced into a vaccination they aren't so sure about taking (they're still not approved) and a further percentage of people (8 to 10%) will simply not agree to take an emergency ordered vaccine. I'm not saying any of this is right or wrong.  I'm just saying it clearly makes no sense.  I'm just saying..
Everyone I've talked to since covid has begun, and I mean EVERYONE has admitted in private conversation if not very publicly, that this restriction makes no sense, or that restriction is contradictory to another one.  EVERYONE admits the various restrictions, rules, and regulations our governments have used to respond to covid just don't add up.  And for the few people who can't bring themselves to admit it, even to a close friend.. just ask yourself how the "two weeks to flatten the curve" is going at the two year mark.
For me, the biggest mystery in an ocean of mysteries has been the complete lockdown on access to and information about medical therapies. Anyone who puts in the effort to look behind the curtain of attack articles, can see there are preventative treatments, early treatments, and now "long covid" treatments which are showing tremendous success.  As you can see at ivmmeta.com and ivmstatus.com, 0ver 25% of the world's population has access to at least ONE of the effective treatments.  While millions of Canadians chuckle at unintelligent, simple people who take Ivermectin (horse paste they call it), those poor simple people in nations such as India and Japan have nearly eliminated covid. Here, all we hear is that vaccines are the ONLY answer.  Usually they say it's "the best way" to fight covid.  They leave out the part where they've banned every other way of fighting covid. You can argue if you want about how widespread Ivermectin use is in India and Japan, but you can't really argue with data.  Take a look at these graphs from worldometers.com and you'll have to conclude something different is going on in countries where early treatment options aren't always the butt of the latest woke-joke.
Sorry for the long lead-in.  If you stayed with it, here's the reward.  There's a new book out by best selling author and life long US Democrat Robert F. Kennedy Jr.  Yes, this is the son of THE Bobby Kennedy, and the nephew of President John F Kennedy.  If you're one of the millions of 'simple' people like me who just can't understand why we're not even allowed to talk about actually treating covid, this book will set out an argument that makes it all finally come together.  That's what The Real Anthony Fauci is all about.  Either this book is shedding a WORLD of lies, or it will put AN ENTIRELY NEW LIGHT on what is driving the forces behind covid-19 vaccine mandates.  If you have a bit of time, check out the video interview below with RFK Jr.  The allegations go well beyond disturbing and right to shocking.  It's going to be interesting to see if this book will make a difference.  For me.  I don't really care what happens to Dr. Fauci.  I just want politicians to show courage and stand up for the most vulnerable people.  It's time to save lives by allowing Albertans, and Canadians to use some of the two dozen or so medical treatments which have emerged to fight covid in the last two years.
Here's the description of this book by Amazon
Pharma-funded mainstream media has convinced millions of Americans that Dr. Anthony Fauci is a hero. He is anything but.
As director of the National Institute of Allergy and Infectious Diseases (NIAID), Dr. Anthony Fauci dispenses $6.1 billion in annual taxpayer-provided funding for scientific research, allowing him to dictate the subject, content, and outcome of scientific health research across the globe. Fauci uses the financial clout at his disposal to wield extraordinary influence over hospitals, universities, journals, and thousands of influential doctors and scientists—whose careers and institutions he has the power to ruin, advance, or reward.
During more than a year of painstaking and meticulous research, Robert F. Kennedy Jr. unearthed a shocking story that obliterates media spin on Dr. Fauci . . . and that will alarm every American—Democrat or Republican—who cares about democracy, our Constitution, and the future of our children's health.
The Real Anthony Fauci reveals how "America's Doctor" launched his career during the early AIDS crisis by partnering with pharmaceutical companies to sabotage safe and effective off-patent therapeutic treatments for AIDS. Fauci orchestrated fraudulent studies, and then pressured US Food and Drug Administration (FDA) regulators into approving a deadly chemotherapy treatment he had good reason to know was worthless against AIDS. Fauci repeatedly violated federal laws to allow his Pharma partners to use impoverished and dark-skinned children as lab rats in deadly experiments with toxic AIDS and cancer chemotherapies.
In early 2000, Fauci shook hands with Bill Gates in the library of Gates' $147 million Seattle mansion, cementing a partnership that would aim to control an increasingly profitable $60 billion global vaccine enterprise with unlimited growth potential. Through funding leverage and carefully cultivated personal relationships with heads of state and leading media and social media institutions, the Pharma-Fauci-Gates alliance exercises dominion over global health policy.
The Real Anthony Fauci details how Fauci, Gates, and their cohorts use their control of media outlets, scientific journals, key government and quasi-governmental agencies, global intelligence agencies, and influential scientists and physicians to flood the public with fearful propaganda about COVID-19 virulence and pathogenesis, and to muzzle debate and ruthlessly censor dissent.
Health Canada approves first COVID-19 vaccine for kids aged five to 11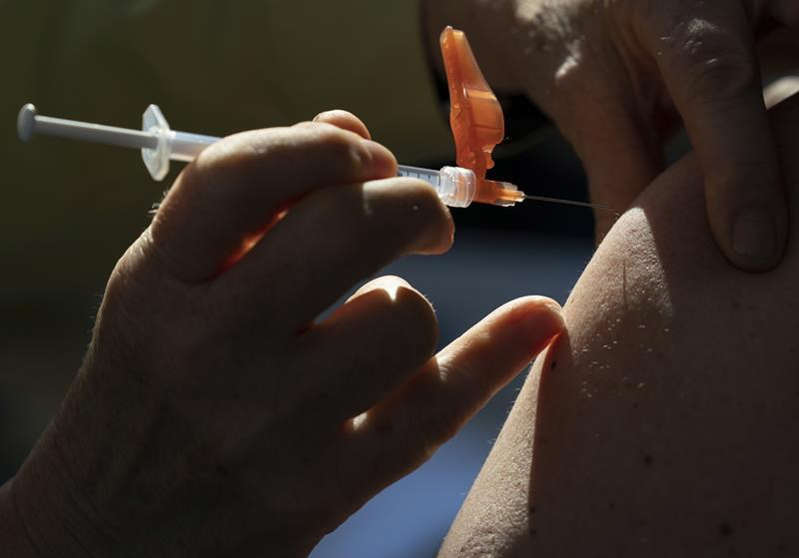 OTTAWA — Health Canada has approved the first COVID-19 vaccine for children aged five to 11 in Canada.
Pfizer and its partner BioNTech submitted a request for approval of a child-sized dose of its mRNA vaccine for COVID-19 on Oct. 18.
The companies say the results of their trials in children show comparable safety and efficacy to those recorded in a previous Pfizer-BioNTech study in people aged 16 to 25.
After a thorough review of the data, the department has determined the benefits of the vaccine for children between five and 11 years of age outweigh the risks, Health Canada said in a statement Friday.
"Overall this is very good news for adults and children alike," said Dr. Supriya Sharma, Health Canada's chief medical adviser, in reference to the growing number of COVID-19 cases among children during the fourth wave of the pandemic.
The vaccine was 90.7 per cent effective at preventing COVID-19 in children and no serious side-effects were identified, according to the regulator.
The National Advisory Committee on Immunization has suggested that two doses may be offered to children between five and 11 years of age, with at least eight weeks between doses.
"It is very important that we support children and their caregivers, and making informed decisions about COVID 19 vaccination, while respecting their choices and pace of decision-making," said chief public health officer Dr. Theresa Tam.
Pfizer-BioNTech has changed the formulation of the pediatric vaccine slightly, so new vaccines must be delivered to Canada before children can receive a shot.
Canada is expecting an accelerated delivery of 2.9 million child-sized doses, enough for a first dose for every child in the five to 11 age group.
In a statement Friday, Pfizer said the doses would be shipped "imminently."
Provinces are poised and ready to start administrating doses as soon as they have them in hand.
Main side-effects for children associated with the vaccine are the same as those for slightly older vaccine recipients, though they were less common in kids, aside from redness and swelling at the injection site.
Health Canada will require Pfizer-BioNTech to continue to report on ongoing studies and real-world use to monitor any issues related to the vaccine in children.
"Health Canada and the Public Health Agency of Canada will continue to closely monitor the safety of this vaccine, and will take action if any safety concerns are identified," the statement read.
For now NACI suggests children wait at least 14 days before or after receiving another vaccine, such as the flu shot, to get the COVID-19 vaccine so that officials can more easily identify potential side-effects.
The U.S. Food and Drug Administration approved the Pfizer-BioNTech vaccine for children on Oct. 29, and the United States has already vaccinated more than 2.5 million children.
Sharma said no safety issues have emerged during the U.S. rollout of the vaccine.
Health Canada is still reviewing Moderna's mRNA COVID-19 vaccine for children aged six to 11 years of age.
The Canadian government is also expected to announce Friday an easing of measures taken to prevent importing new cases across the border.
Federal ministers are set to discuss the changes at 1 p.m.
They are expected to do away with the rule that requires travellers taking short trips to the U.S. to present a negative molecular COVID-19 test in order to get back into the country.
This report by The Canadian Press was first published Nov. 19, 2021.
Laura Osman, The Canadian Press